20th November 2015. Ceremony at Coragarry Church, Monaghan, followed by reception at Farnham Estate, Cavan
Photography by Paul Quinn from Signature Photography
Video by Soul & Rise
A gold, glitter and sparkle-themed winter wedding
The couple
"We always knew who each other was but never really talked much – we were both too cool to show that we fancied each other" Lisa begins. "This was back in 2007 and we started private messaging on Bebo regularly. I was in second year in college at the time and Willy started coming up to see me every Wednesday night and we met up at the weekends too. However, we kept our dating a secret for a few months before we told family. It was very exciting as only very close friends knew."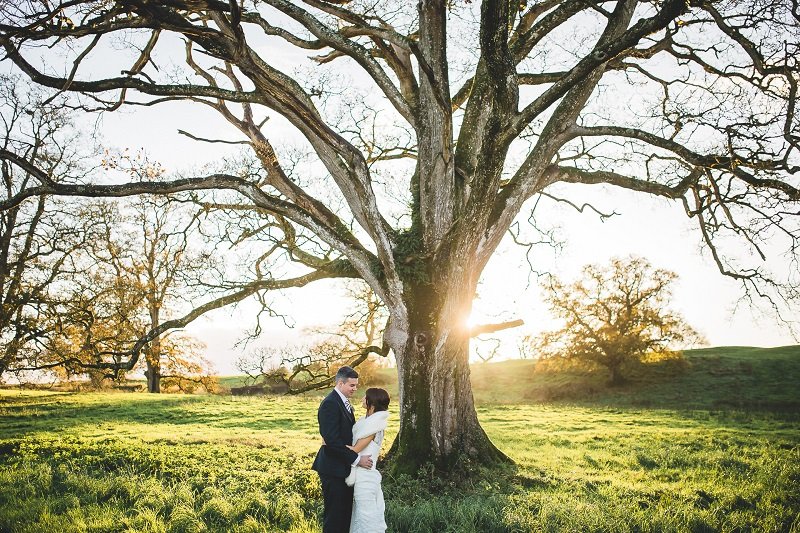 The proposal
"We knew both of us wanted to get married but I didn't know when Willy would propose, I wanted it to be a shock," Lisa recalls. "One evening William said we should go to some nice park for a walk. We went to Castle Archdale in Fermanagh. We sat down on a bench and I was playing a song on my phone called The One by Kodaline. I cuddled into William and thought it would be so nice at this time for him to propose. Next thing I know the song finishes and William got down on one knee and asks me to marry him. I didn't believe him and asked him, 'Are you being serious'?' I was lost for words which is not like me and I said 'Yes'."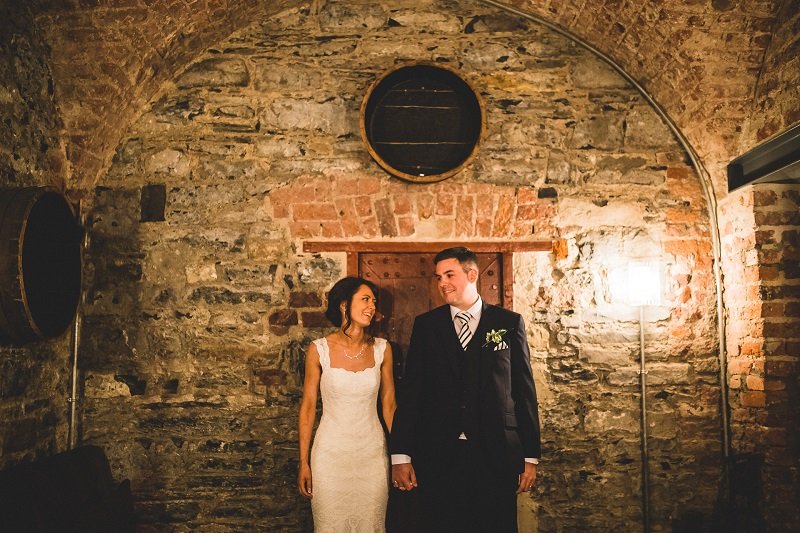 Venue
The couple got married in Lisa's home town church in Monaghan. "The service was the most important piece of the day for us and we wanted to make it warm and full of life, we had a lively church band that was made up of friends on the fiddle, piano, guitar." Lisa says. The pair chose Farnham Estate as their reception venue as it wasn't far for guests to travel home. "The venue is just stunning – its an old house with a modern twist, in the middle of the country with a long drive into it," Lisa adds.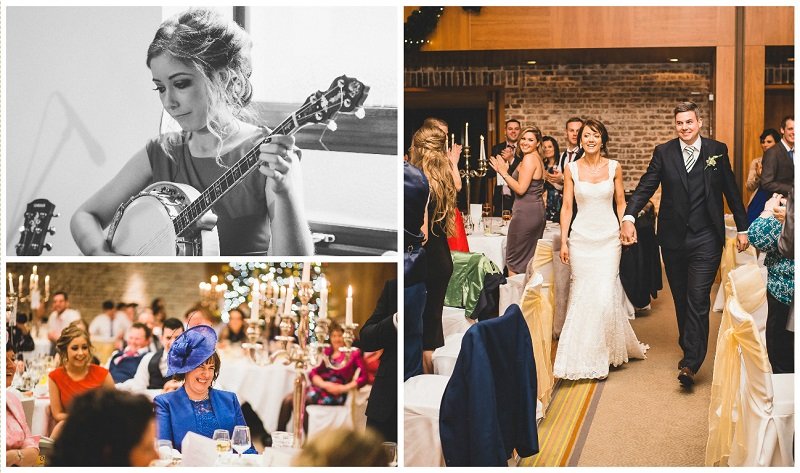 Theme
The wedding theme was 'glitter, sparkle and lights' as the wedding took place at the start of Christmas season.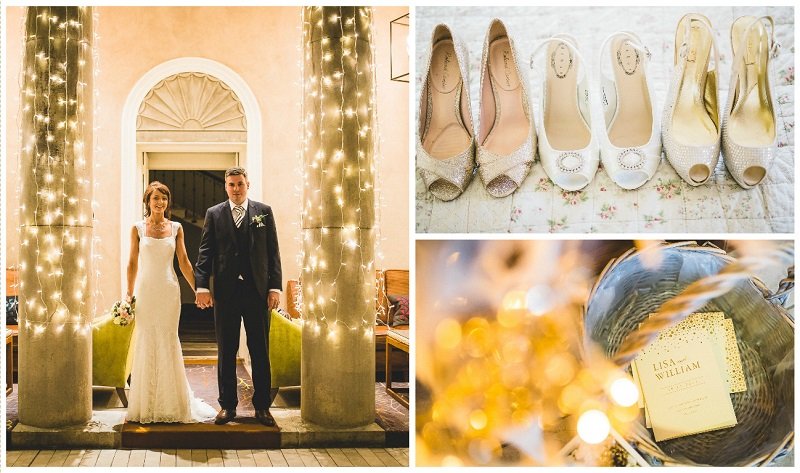 Wedding Dress
Lisa wore a WTOO by Watters wedding dress from Ophelia Bridal in Drogheda, Co. Louth. "The boutique ladies were amazing and such good fun," Lisa recalls. "I looked forward to each bridal fitting. I really loved my dress, it fitted me perfectly and I loved the modern vintage style incorporating lace with a modern twist."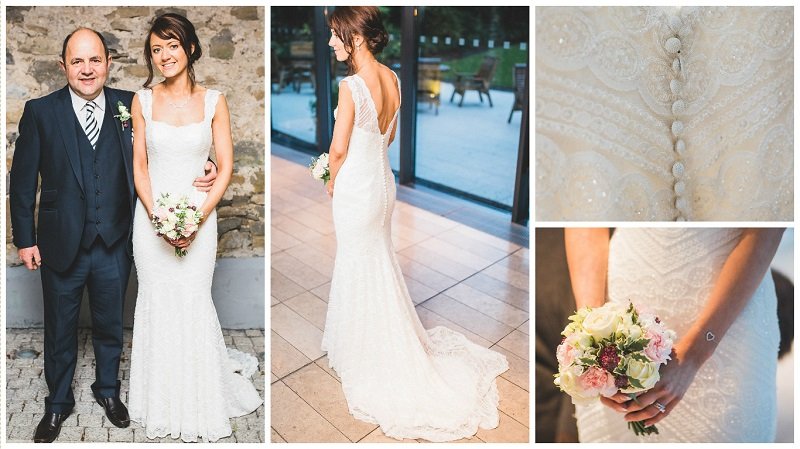 Groomswear
William wore a suit from local menwear shop, E&M Stores in Cootehill. "They were so helpful and willing to work around the busy schedules the best man, groomsman, ushers and father of bride has," Lisa said.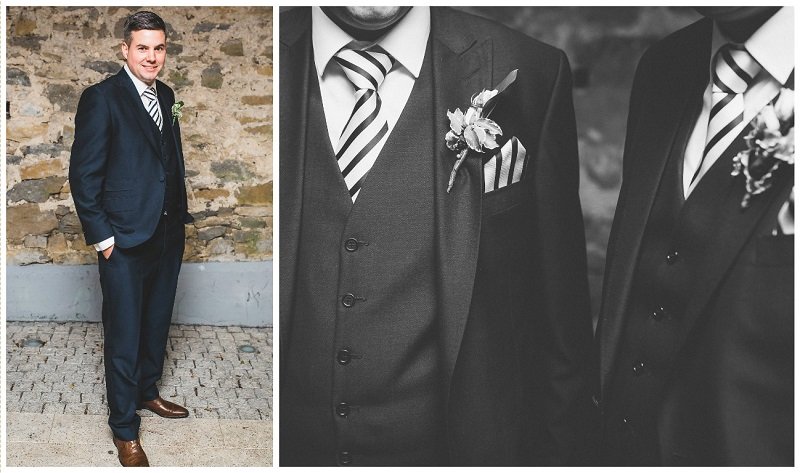 The bridesmaids
The bridesmaids wore gold sequin dresses. "I hate normal bridesmaid dresses and knew this was going to be the one thing that would be hard to find," Lisa explains. "We got our bridesmaid dresses while out shopping on the high street. The best find ever! I have had so many people comment on them and I just love them."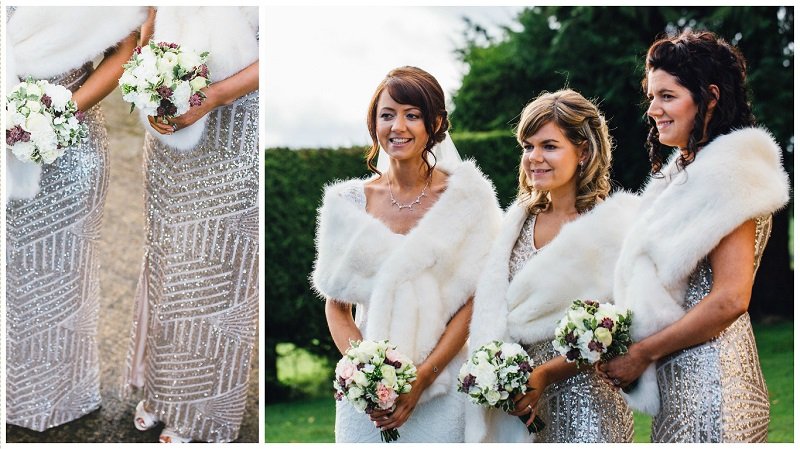 Wedding flowers
The wedding flowers were created by Wilma from JP Flowers in Monaghan town.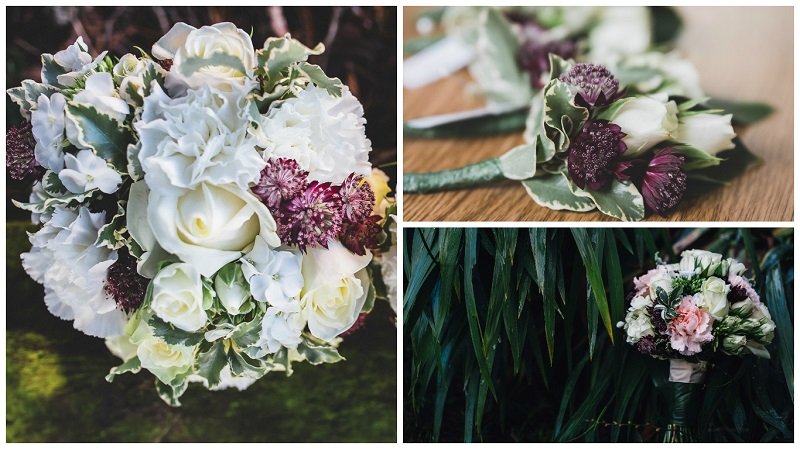 Stationery
Little Letters, Monaghan designed the invitations and the order of service was created by Drumlin House in Cootehill.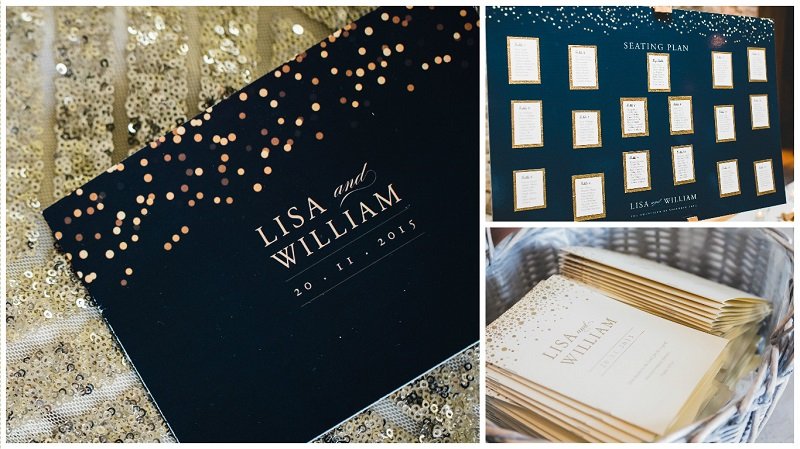 Mother of the bride / groom
"My Mum bought her outfit while in Cork and it was a pink dress. William's Mum bought her outfit in Enniskillen and it was royal blue. Both looked so lovely and dolled up!" Lisa says.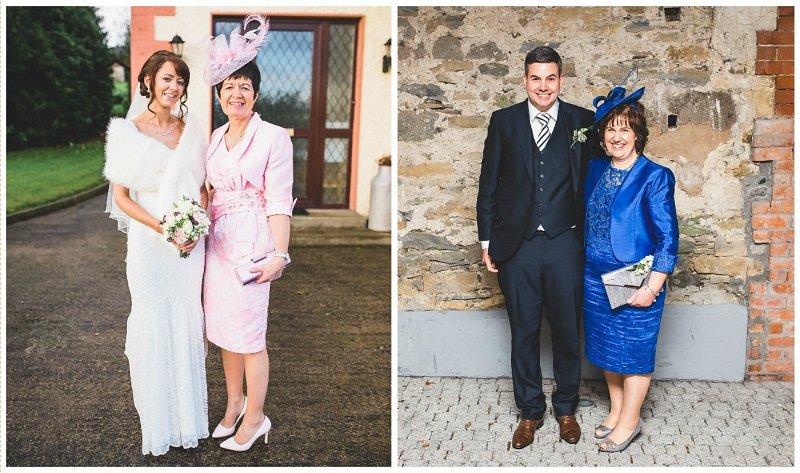 Video