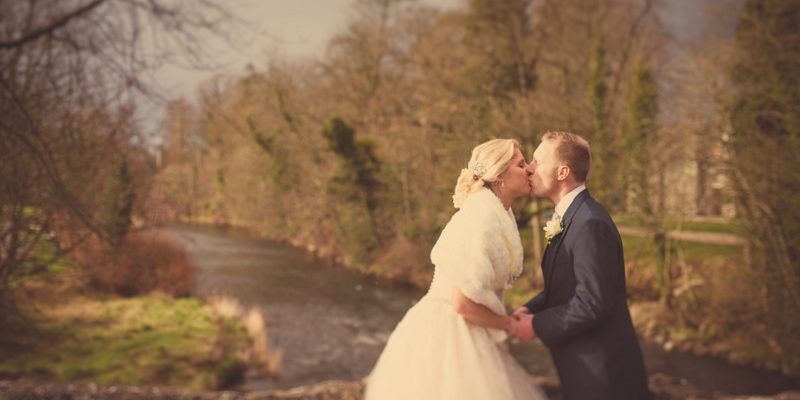 Real Irish Wedding – Stuart McDowell and Grace Knox
~ Real Life Wedding
20th February 2015. Ceremony at Moira Baptist Church, Armagh, followed by reception at Rosspark Hotel, Antrim
This couple wanted a 'simple but elegant' wedding and here's how they pulled it off…
Photos by Peter Thomas Photography
The couple
"We met in October 2012 on a mission trip to Poland," Grace begins, "but we didn't start dating until January 2013 – Stuart doesn't rush anything!"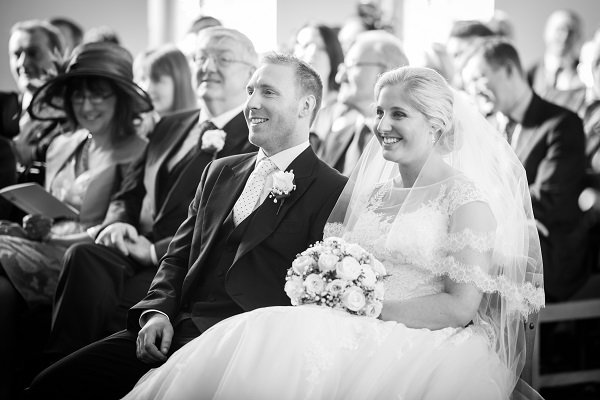 The proposal
On 18th May 2014 Stuart asked Grace to help him clear rubbish out of a house he was building at the time, where the couple now live. "Stuart had been acting strange all morning but I didn't really think much of it," Grace recalls. "I went into one of the rooms and he asked me to move a jumper that was lying in the corner. As soon as I lifted the jumper, the engagement ring box fell out and there was Stuart down on one knee waiting for me to turn around – obviously I said yes."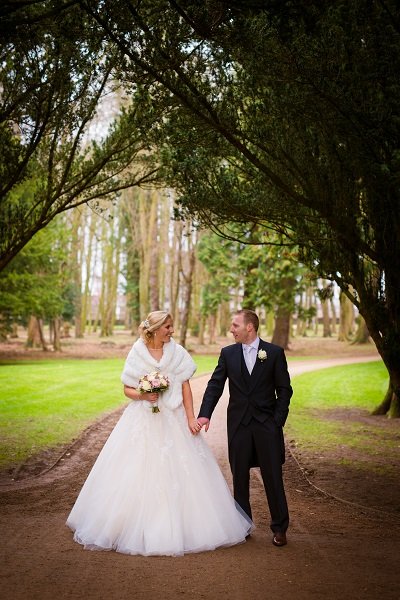 Theme
"The theme was simple but elegant," Grace says, "I kept everything quite simple but with an elegant twist; I love lace and sparkles and so there was a lot of that incorporated into the day."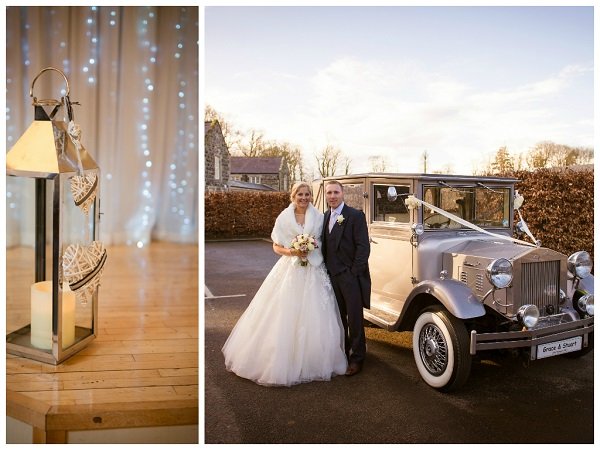 Wedding dress
The bride wore a beautiful Ronald Joyce wedding dress from Logans of Cloughmills, Antrim. "It was the 4th dress I had tried on, on I fell in love with it straight away," Grace says. "It wasn't the style of dress that I had imagined I would wear, but when I had it on I felt like a real princess and I knew it was the one for me."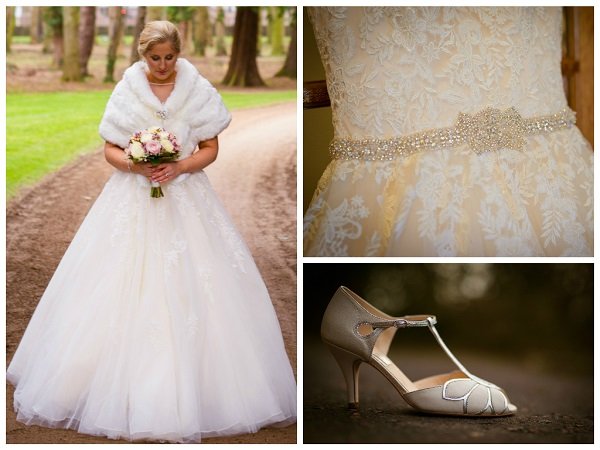 Grooms wear
The groom wore a Navy Suit from a Kelvin Graham in Ballynahinch, Down.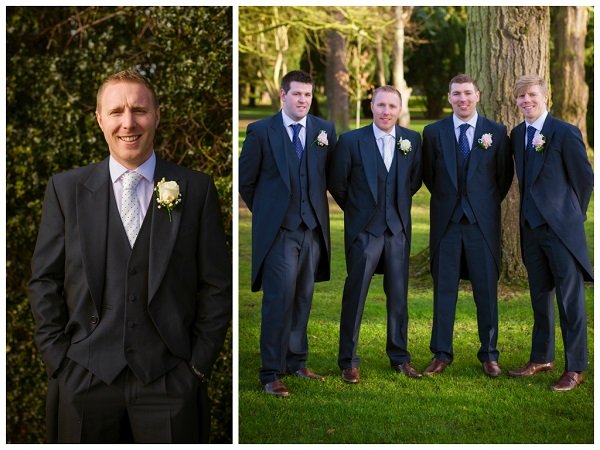 The bridesmaids
The bridesmaids wore berry coloured dresses by Kelsey Rose from Logans of Cloughmills.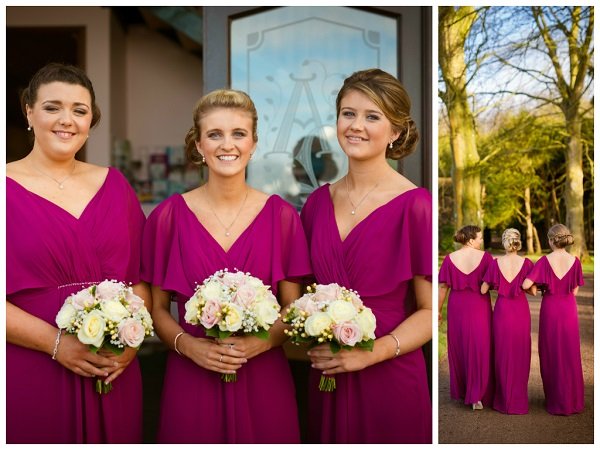 Wedding flowers
"The wedding flowers were beautiful; pink and cream roses, berries and a little gyp. Leaf Designs in Galgorm did an amazing job," Grace says.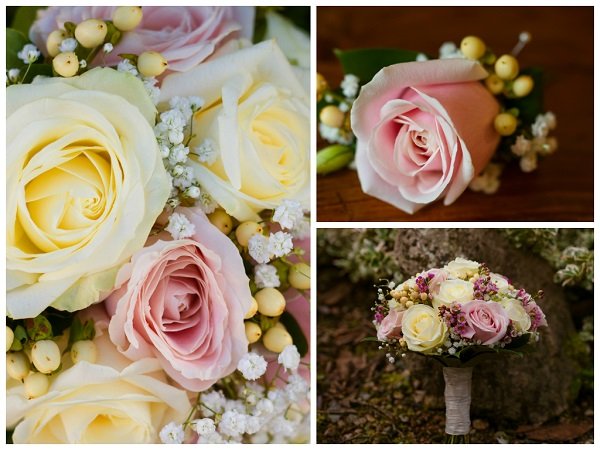 The stationery
Grace designed and made the stationary herself. The wedding invitations and order of services were made using ivory card, lace and a brooch.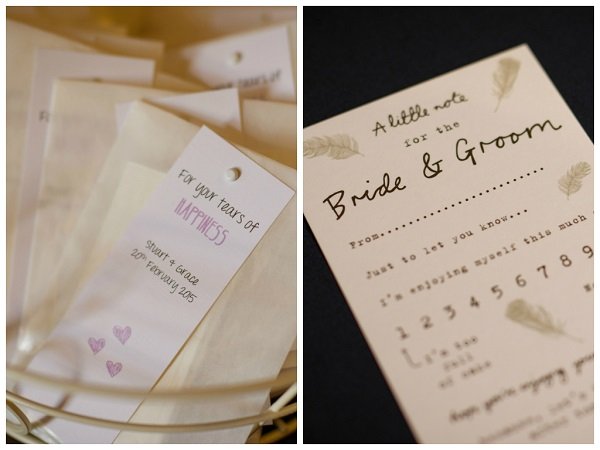 Wedding cake
The naked cake was made by Sharon from The Open Bakery, Lurgan. "It was beautiful and it tasted amazing," Grace enthuses, "full of yummy cream and homemade raspberry jam. A lot of the guests commented on how beautiful it was."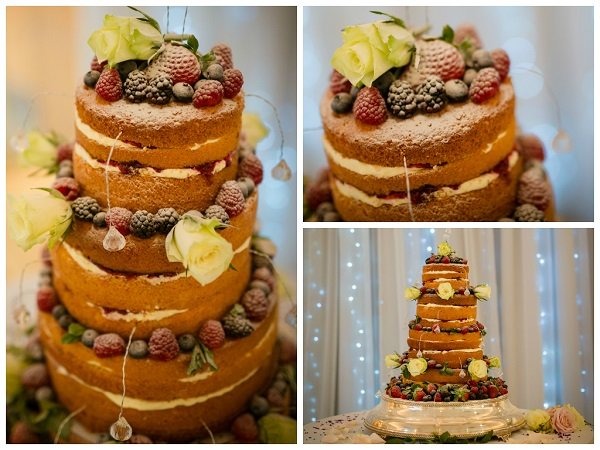 Your favourite moment
Stuart: "When I got to sit down after my speech! No seriously, the exchanging of rings was my favourite moment – it symbolised the start of our new life together."
Grace: "I loved every single moment of the day but our first dance was a big hit – we had a choreographed bridal party dance to Nat King Cole's L.O.V.E."