Emma and Jack won their honeymoon in South Africa in our Win a Dream Wedding Competition. They share their experience of a magical honeymoon.
After winning at the Wedding Journal Show in Belfast, Emma and Jack couldn't quite believe they were heading off to South Africa for the honeymoon of a lifetime in Cape Town.
'It was Jack's mum who encouraged us to enter in the first place and I'm so glad she did. It really shows it's worth taking the time to enter competitions because you never know when you could be a winner,' adds Emma.
Jack and Emma have been together for seven and a half years, with Jack popping the question on Christmas Day back in 2016.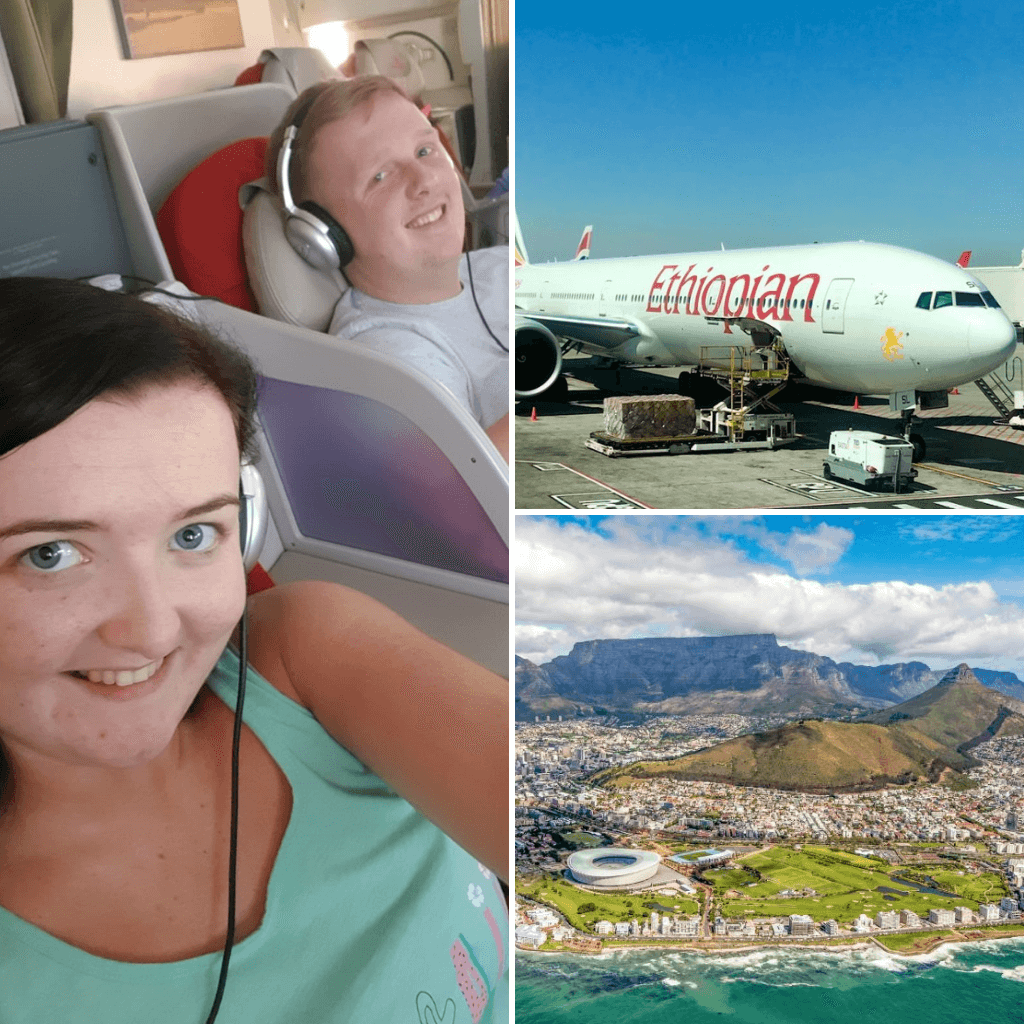 Emma and Jack flew with Ethiopian Airlines, flying business class or as they aptly call it 'Cloud Nine.' Their journey began from Dublin, flying to Cape Town via Ethiopia. Emma noted that being 'treated like royalty' was the perfect start to their honeymoon; they were treated to the latest movies, TV shows and games, as well as a taste of local Ethiopian delicacies.
Hugged by glittering oceans and dramatic mountain ranges, Cape Town is a romantic destination which is becoming increasingly popular with newlyweds seeking a luxury African adventure. 'The Mother City' as it is known, has it all – pretty beaches, breath-taking scenery and wildlife, world-renowned restaurants and a buzzing social scene.
Towering high above Cape Town city centre, the Mandela Rhodes Place Hotel offers luxurious suites just 1.2 miles from the V+A Waterfront. Each window has a spectacular view, be that of the city below or of the iconic Table Mountain.
Emma and Jack thoroughly enjoyed their time at the Mandela Rhodes Place Hotel. 'The staff at the reception and throughout the hotel were so friendly and informative. We had lots of questions about life in Cape Town and places to visit, they give us some great recommendations such as the V+A Waterfront, it was definitely worth the visit.' This is a historical complex that sits on Table Bay Harbour, offering the ultimate shopping experience with fashion boutiques as well as organic food markets.
Jack shares his honeymoon experience at the Mandela Rhodes Place Hotel – 'our hotel room was lovely, very relaxing and the beds were amazing, they were so comfortable. Our room had the most incredible view of Table Mountain and on our hottest day you could see right around the town. The food from the hotel's two restaurants was delicious, we didn't have a bad meal the entire week. We also visited the rooftop bar after dinner a few evenings, the sunsets there were incredible, and the view from the rooftop is unforgettable.'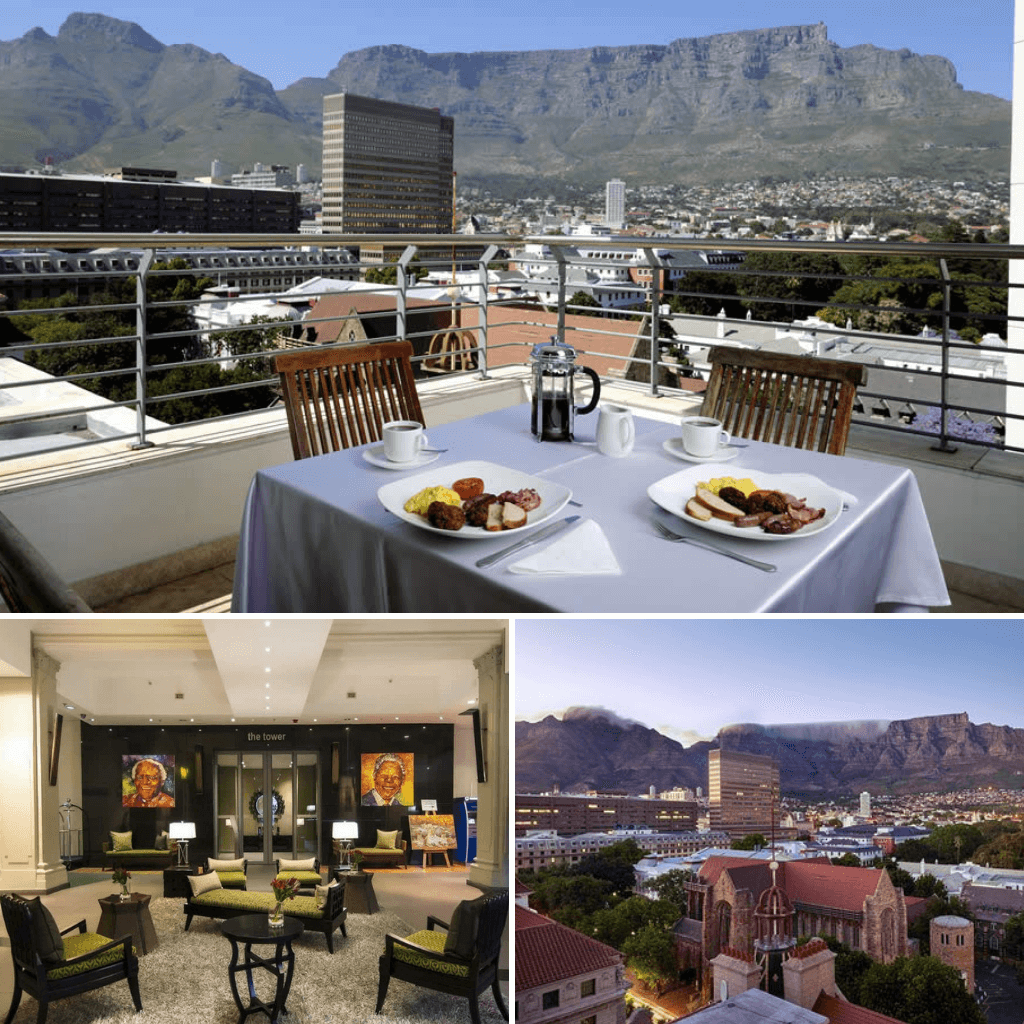 Cape Town is known for its wide selection of wonderful restaurants. You can find almost any ethnic food in Cape Town, there's nothing better than incredible food next to a stunning view. Even the street vendors are famed for their mix of flavours, spices and textures.
Emma and Jack visited Cape Town in August, although it is our summer, that is South Africa's winter season. Although temperatures are typically around 20 degrees, it wasn't the most ideal weather to get a tan. When researching activities to do, Emma discovered Stokers Tours; a Day Tour Company offering sightseeing tours in and around Cape Town. She booked the Winelands Tour, travelling to some of cities most beautiful wineries, learning about the wine making process and sampling some of the world's most popular wines. Emma would highly recommend booking with Stokers, 'the staff there were such fun, we loved our time with them and of course the wine was a bonus, it was really interesting learning how wine was actually made, and the views were amazing.'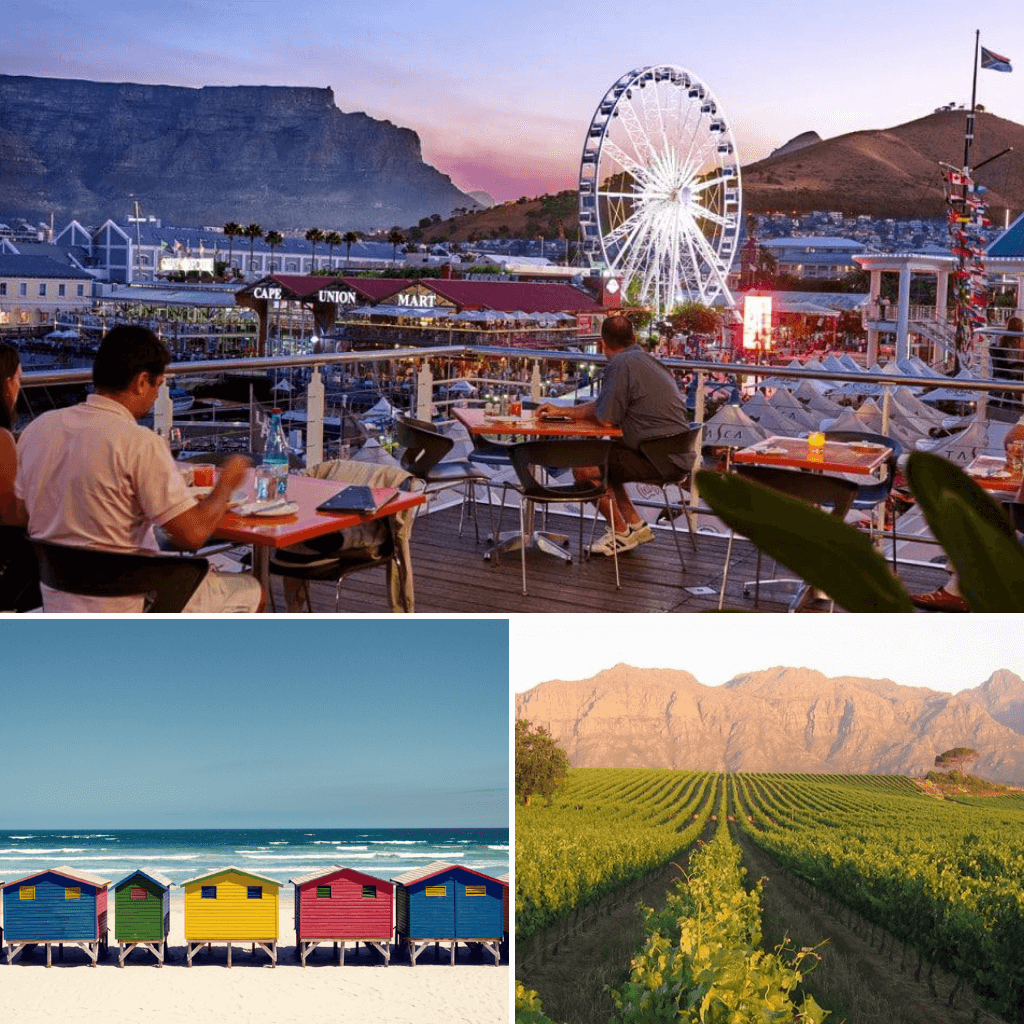 As for seeing all around the city of Cape Town itself, the hop on-hop off city sightseeing bus was the ideal mode of transport for the newlyweds. Cape Town is steeped in history which Emma really enjoyed learning about. From the Kirstenbosch National Botanical Gardens to Groot Constantia.
In Hindsight
Emma and Jack thoroughly enjoyed their South African adventure, however if they could go back, they would love to see the spectacular city in the summer. Emma comments that if the weather was just a little warmer they could have enjoyed so many more activities; 'we could tell that the city in the summer would be incredible, so in a few years we hope to get back and explore more.'
For further information on where Emma and Jack stayed, contact: