Philippa & Ronan tied the knot 31st July 2016 with a ceremony and reception at Belleek Castle
Photography by David Duignan Photography
The Couple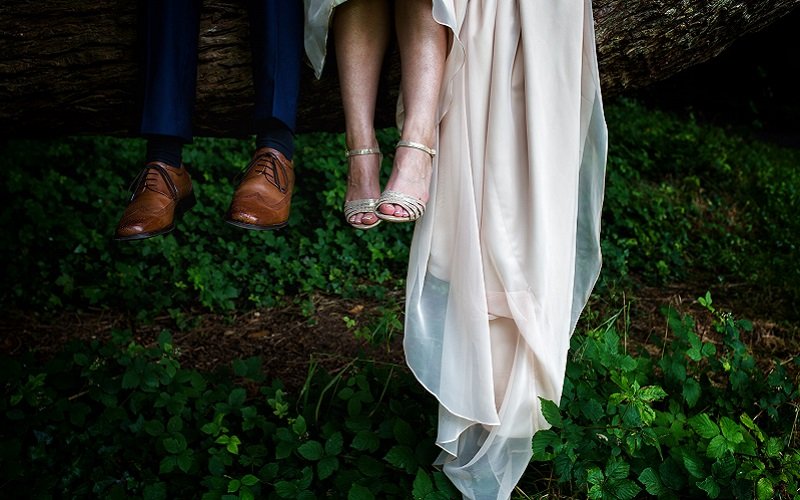 Philippa and Ronan met at a pole dancing competition where they both won their respective categories. The twosome exchanged a few words while having their winner's photographs taken, and it might have ended there, had Philippa not tracked Ronan down on Facebook to say congratulations. Unfortunately, Ronan was returning to Australia to work but the couple kept in touch, exchanging messages on Facebook that turned into extensive letters, until Ronan returned in August 2012. The couple had their first date August, 12, 2012 which lasted for 12 hours and they've been inseparable ever since.
The Proposal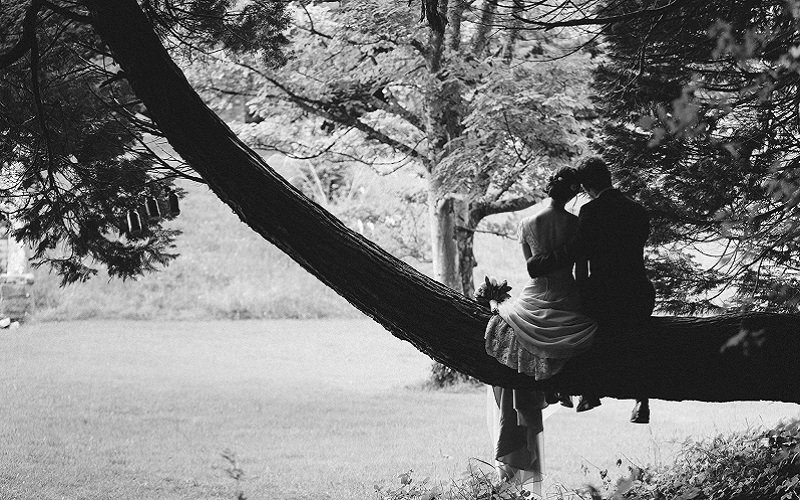 During a particularly busy and stressful time Ronan suggested the couple take a day to spend some time together. "We arrived at the National Stud in Kildare, which is where we had our first date, says Philippa. "We stopped for a cuddle on the bridge of marriage in the Japanese gardens and Ronan gave me a pebble and a spiel about how penguins find the perfect pebble for their life partner. I was utterly delighted with my pebble and didn't expect anything more. Then he proceeded to get down on one knee and produced a ring. I burst into tears, nodded profusely and hugged the life out of Ronan. It was not until we were off the bridge heading around the gardens that Ronan asked whether I had actually said yes, and as you can imaging; it was a resounding yes!"
Venue
"We decided to both search for venues separately and come back to each other with our top 10 venues. Belleek Castle was number one on both our lists, despite not being local, so that was it decided! We went to view the venue to be sure and fell in love with its antique charm. I think it will be somewhere we return to for getaways again and again to reminisce on our perfect day."
Theme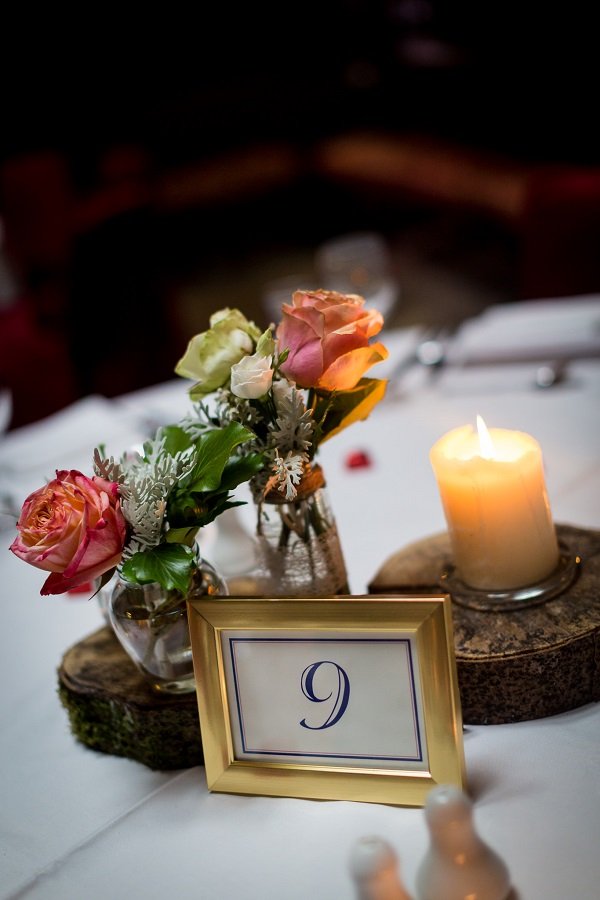 The couple didn't choose a set theme and instead opted to style their wedding around things they liked. "We had a colour palette of navy, gold, cream, apricot and pink, but to be honest the antique setting of the venue and vintage styling of the bridal party carried itself."
Photography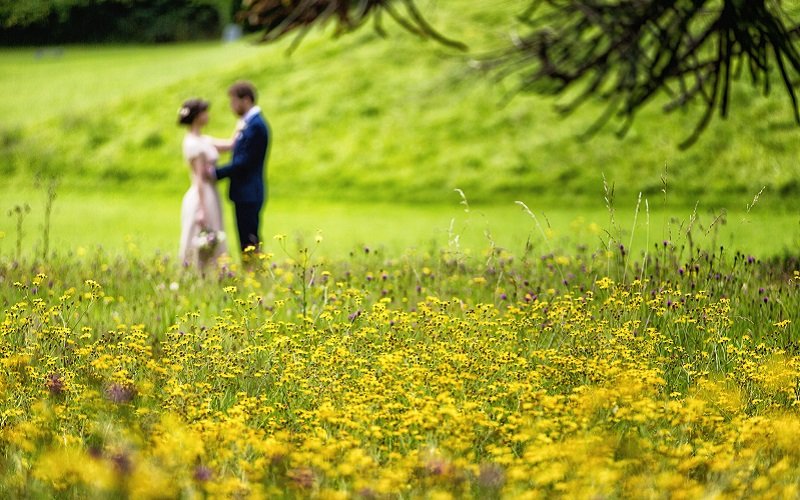 Philippa and Ronan chose David Duignan Photography to capture their day as they loved his natural, artistic style and were confident that he would take beautiful photographs. "We wanted to enjoy our day without excessive posing and David was so easy to work with. He happily entertained our spontaneous and slightly unusual ideas, like climbing up into a tree and catching a frog, and we couldn't be happier with our photos."
Wedding Planner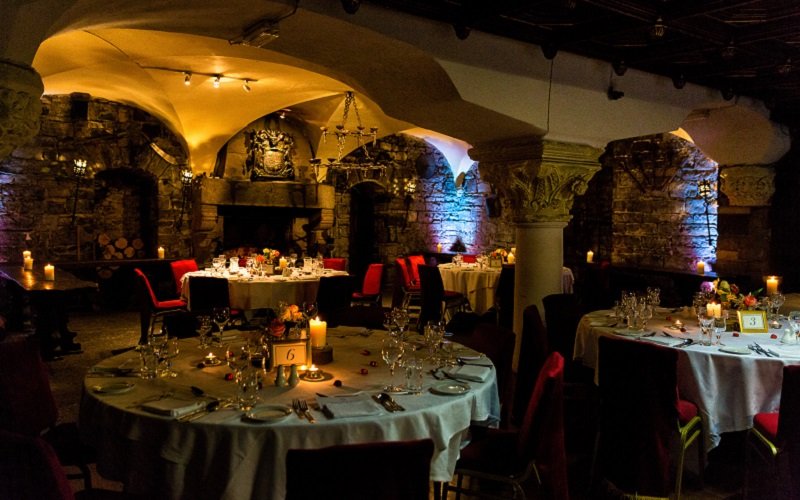 Maya Nikolaeva from Belleek Castle looked after the couple's big day and ensured everything ran smoothly. "We simply gave her the details of our suppliers and worked out a schedule for the day and Maya and her staff did the rest! They made the process so easy and guided us the whole way"
Wedding Dress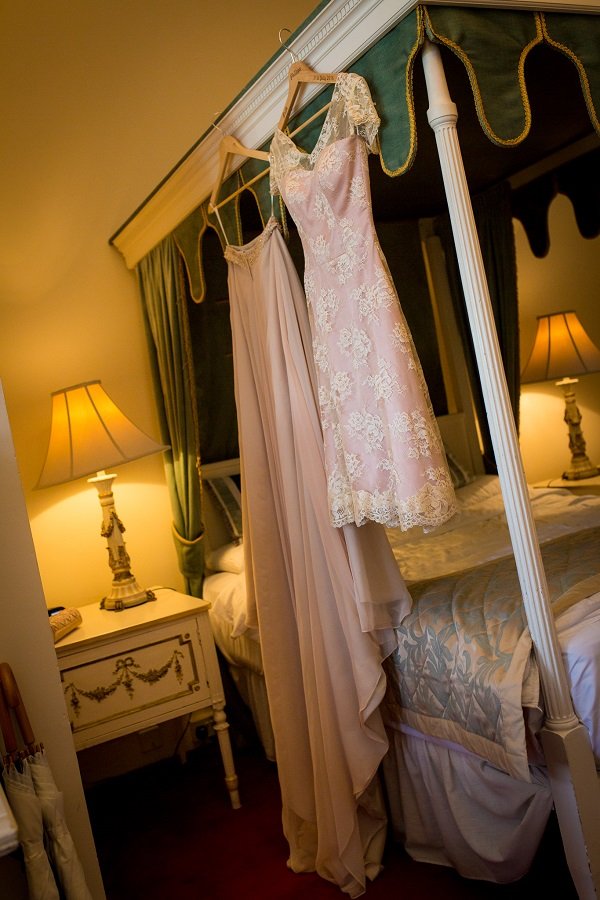 The bride worked with Fiona Todhunter to design her perfect wedding dress. "I wanted something in my favourite gold and peachy tones that I could wear again in the future while still being wedding appropriate, recalls Philippa. "After only 10 minutes of discussion and looking at pictures for inspiration, Fiona drew a sketch of my dream dress and showed me some material samples. It was perfect!" Fiona designed a 'two in one' wedding dress with an apricot, lace over vintage, rose, silk bodice, hand embellished cap sleeves, and a peach, chiffon over champagne, satin over-skirt with a waistband embellished with delicate crystal and pearly beads. The best part is, Philippa can wear her dress again and again! "Now I have a beautiful cocktail dress and a chiffon and satin skirt to keep forever. It really is one of a kind and I felt like a princess in it."
Groomswear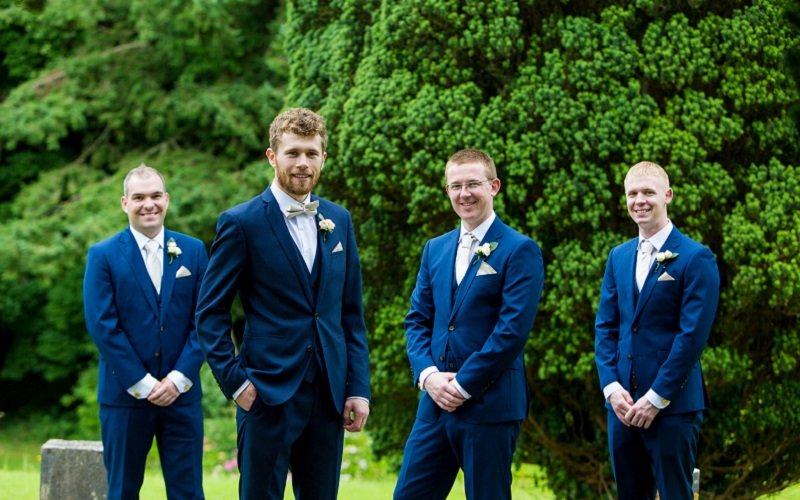 Ronan already owned a nearly new, navy, three-piece Remus Uomo suit from Best Menswear which he absolutely loved. He had it tailored before the wedding to ensure it was a perfect fit and finished the look with a champagne bow tie and pocket square. The groomsmen matched their suits and accessories to Ronan's from Galvin Tullamore.
Bridesmaids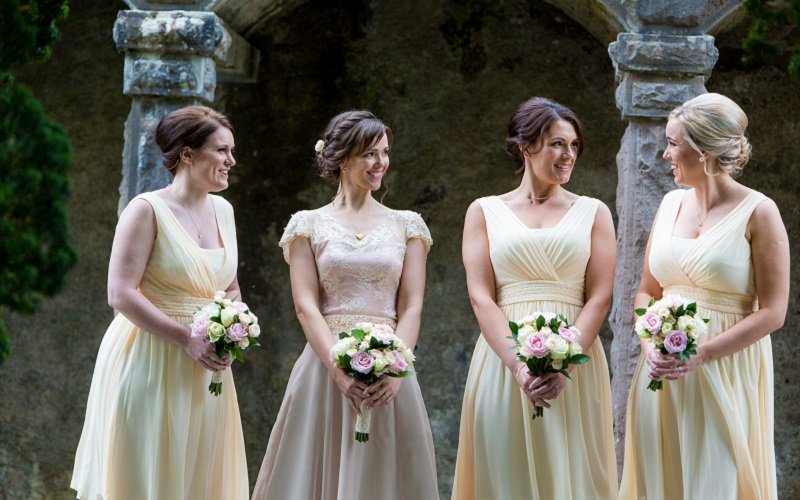 The bridesmaids wore apricot coloured, chiffon, knee-length Kaliko dresses, with pearl beaded waistbands.
Wedding Flowers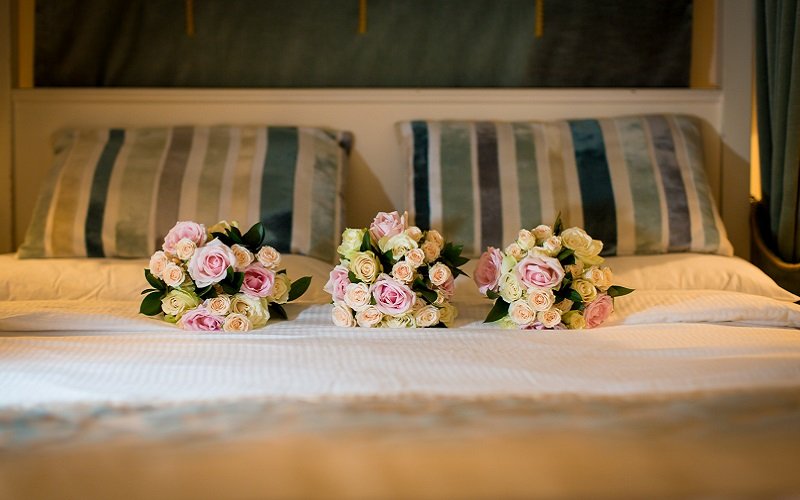 The flowers were by Blooms & Things florist in Ballina, Mayo. "The ladies were so lovely and made sure that the flowers were perfectly fresh, in bloom, and exactly to the colour palette we wanted. They also delivered them directly to the room we were getting ready in."
Stationery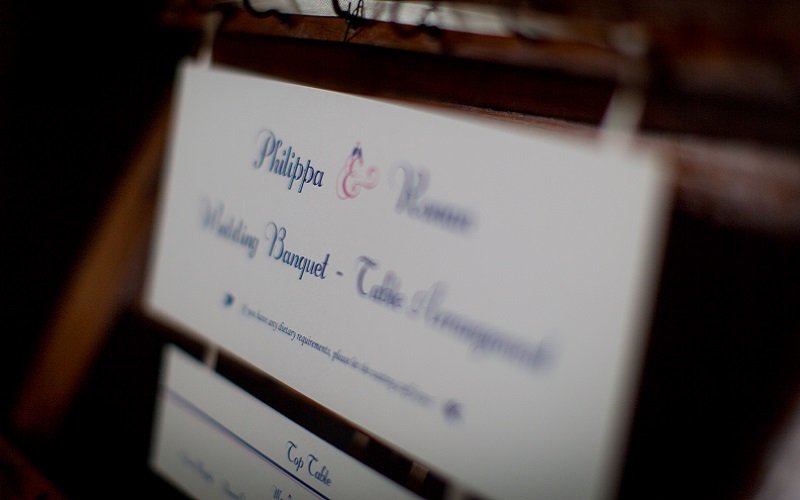 Philippa designed and created the stationery herself with Adobe Illustrator and had it printed by Donovan Printing Ltd. in Newbridge, Kildare.
Wedding Cake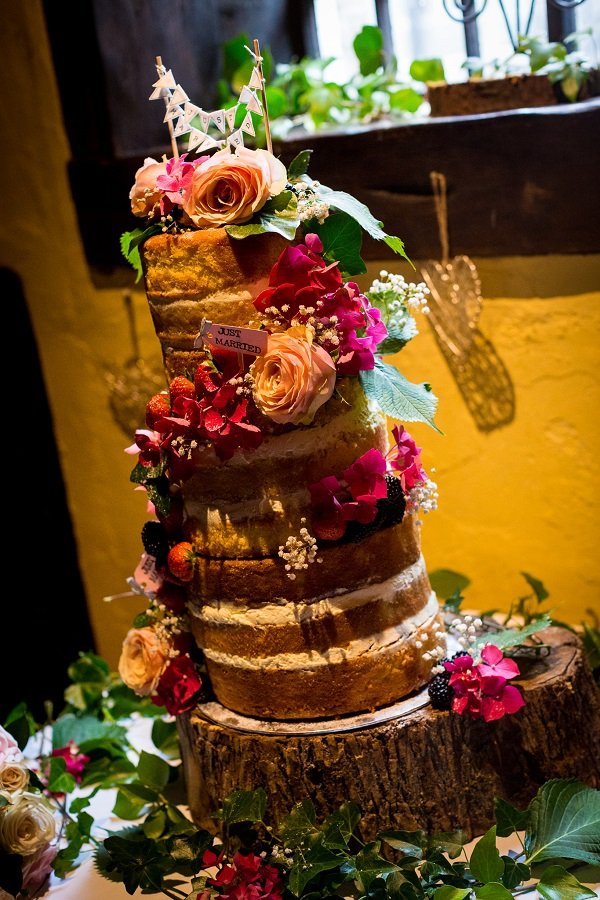 "Belleek Castle looked after this for us. Lily, the pastry chef from the castle's award winning restaurant, made us the most amazing 3-tier fresh cream and jam sponge cake adorned with flowers and berries. It was both beautiful and delicious!"
Rings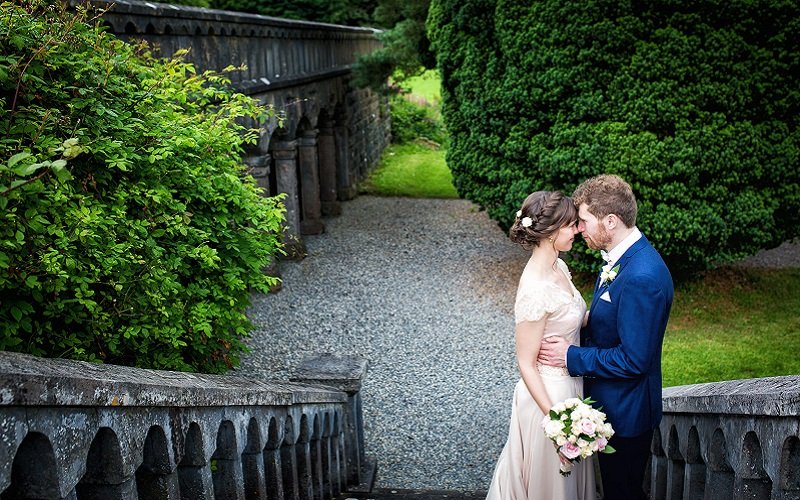 "Ronan handmade my engagement ring himself with some guidance from Brian at Alchemy Jewellery of Celbridge and he decided to make our wedding bands as well, says Philippa. "He is a talented romantic and I am a very lucky girl! They are completely unique and full of meaning and love."
Favourite Moment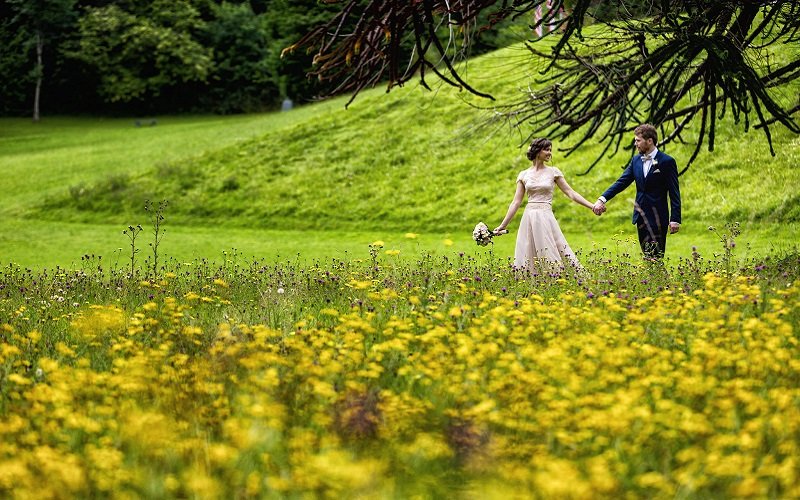 Groom: "Seeing my soon-to-be wife walking down the aisle towards me. She looked like a princess."
Bride: "Stealing a moment to ourselves, just the two of us, before heading down to dinner. It was so nice to take in the fact that we are now husband and wife! We were so silly happy and it gave us a few minutes to just be us and unwind before pretending to be normal again for the evening reception."
Top Tip
Groom: "Plan in at least 10-15 minutes on the day for just the two of you. The day goes so quickly and you could end up whirling through it without stopping for breath."
Bride: "Delegate! Wedding venues are great at taking things off your plate if you ask them, and your bridesmaids, groomsmen and parents are usually keen to help too. If you try to control everything, you will likely end up stressed and tired on your wedding day. Guaranteed some things will still not be 100% "perfect" anyway but the day is about celebrating your love and commitment to each other; nothing else really matters."
Lasting Thoughts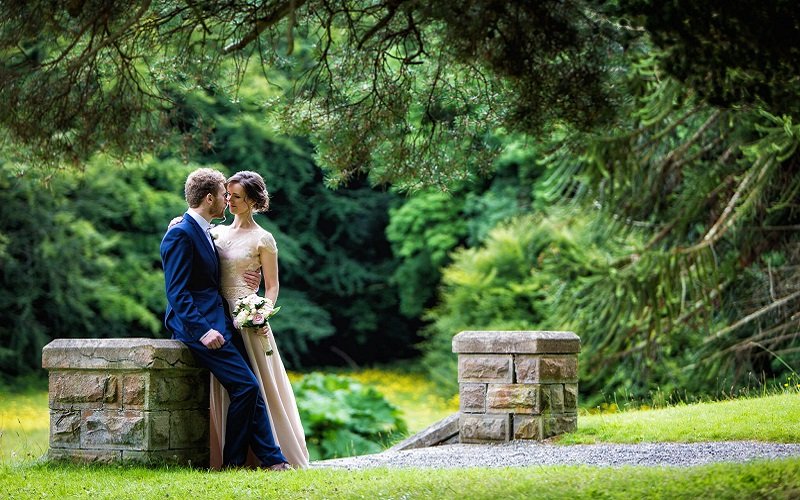 "Enjoy the day! We put our trust in our venue, suppliers and other delegated parties and it genuinely felt like we just turned up on the day, got dolled up and had the best day of our lives. It truly was our dream wedding come true."
Finding a venue that is affordable, in a great location and the right size can be challenging. But don't worry! The brand-new Wedding Journal Directory of full of the very best Wedding Venues in Co. Londonderry.