HOW THEY MET
Growing up in a small parish in Fermanagh, Shauna and Manus have known each other since they were no age. Manus has always been a good friend of Shauna's brother Frankie, having gone to the same school together.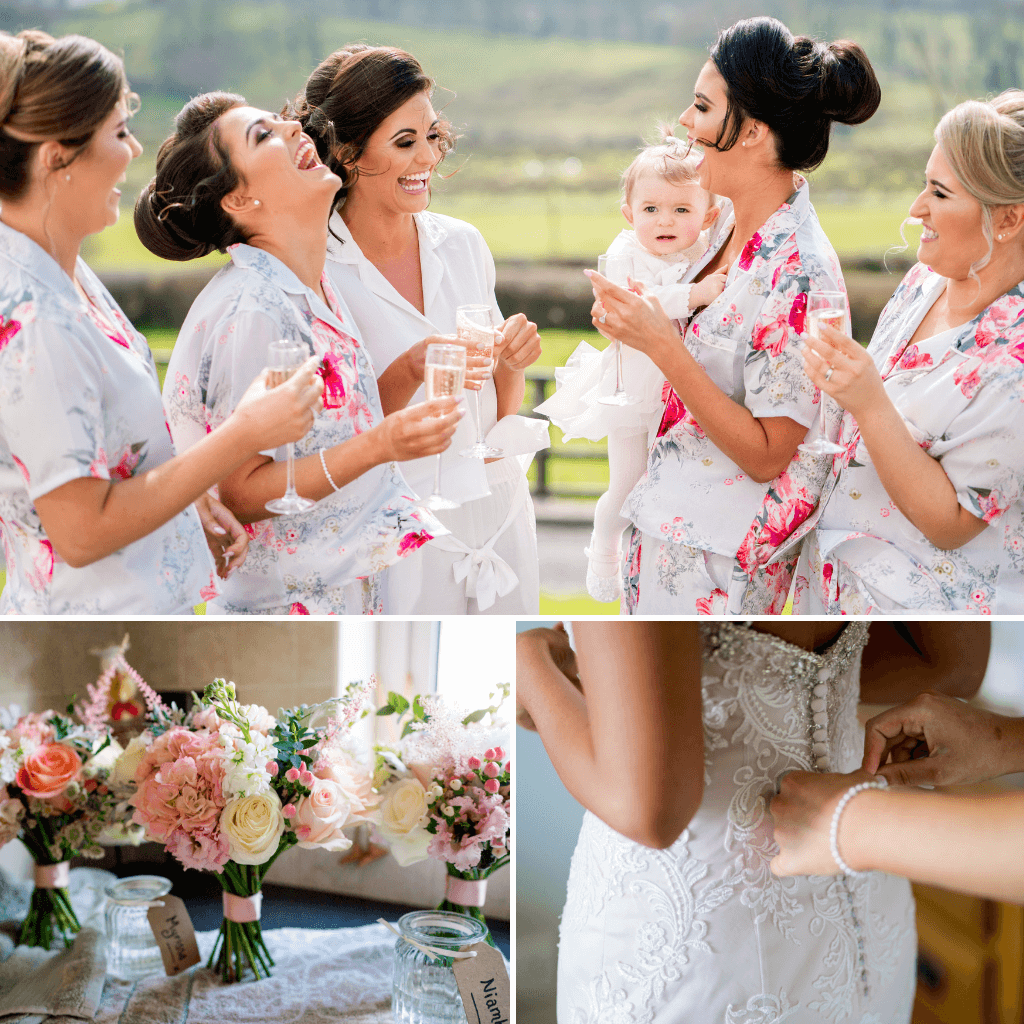 It wasn't until the summer of 2013 when a night out with friends in Bundoran at a Mike Denver show, ended with a first kiss. A mere 6 months later, Shauna and Manus had fallen madly in love, and even booked flights to head off to Australia together.
THE PROPOSAL
The proposal took place in the Gresham Hotel in Dublin on the 8th of January 2016. 'Manus had originally planned to propose when we were out for a meal but nerves got the better of him, he got down on one knee in our hotel room before we made it to the restaurant, I was half way through painting my nails.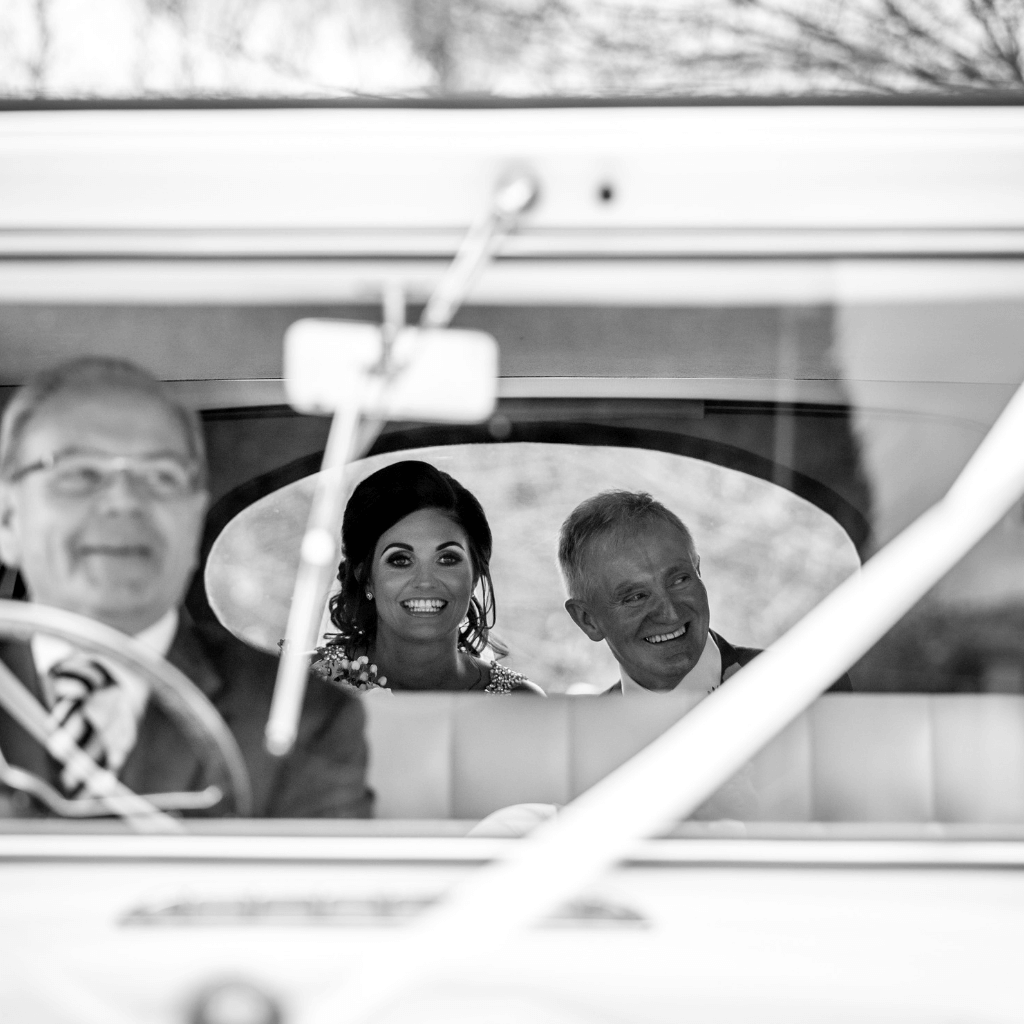 Eventually when the nails dried I got to put on my stunning rose gold ring and say yes!'
THE RECEPTION
The couple returned home from their trip to Dublin and quickly started planning. They knew they wanted a fairly local venue, 'we didn't want family and friends to have to travel very far. We had heard great things about the Villa Rose and when we visited the hotel in January 2016, we instantly knew we wanted to celebrate our special day there.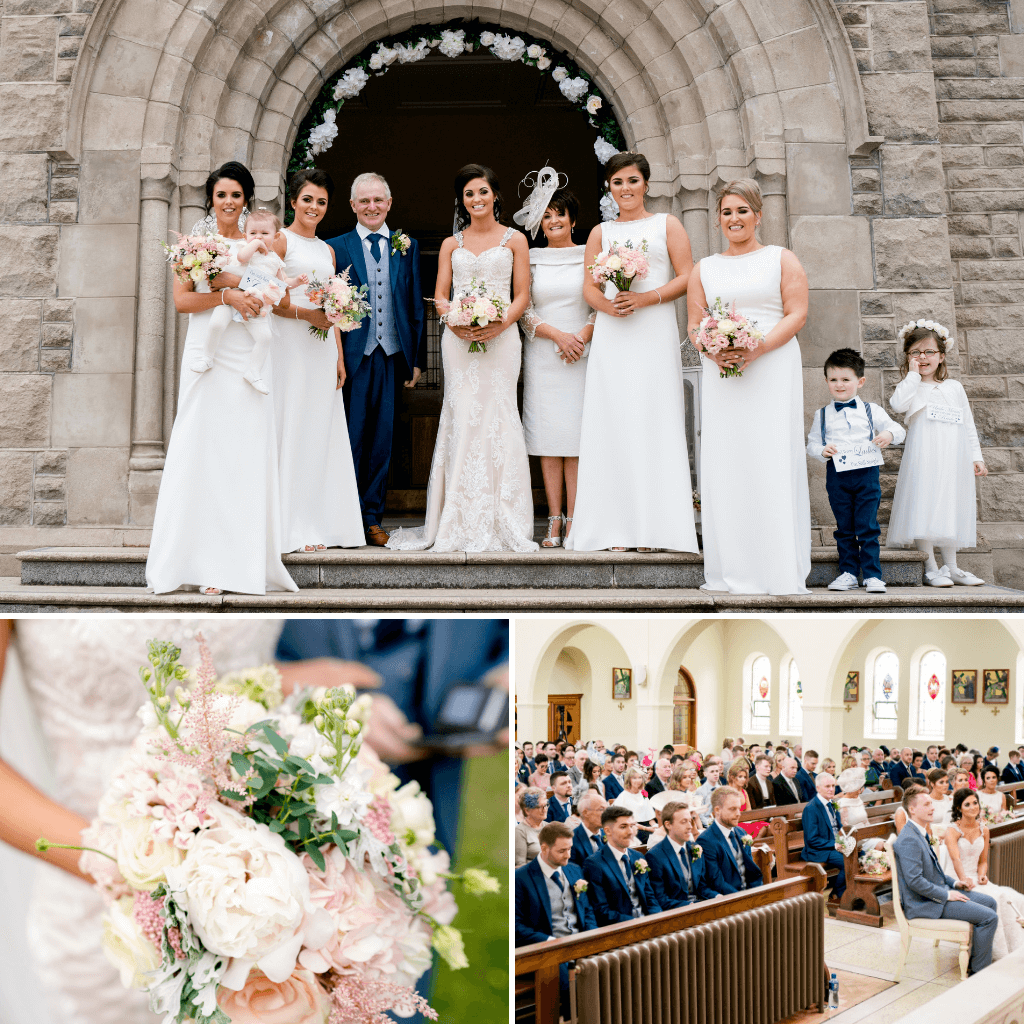 Shannon the wedding co-ordinator there really sold it to us. She was most friendly and accommodating from day one. The hotel itself is elegant and modern.' Manus describes the venue as 'perfect, the staff were amazing and the food was delicious.'
THE DECOR
Shauna's overall theme was simple elegance; from the invitations to how the church and hotel were decorated. 'I was more than happy to do the planning and have to say I really enjoyed every minute of it. With the help of family and friends, especially my mummy Caroline, everything turned out perfectly. The venue itself didn't need much styling. The hotel very kindly provided white linens and also table centre pieces which were bird cages dressed with candles and flowers.'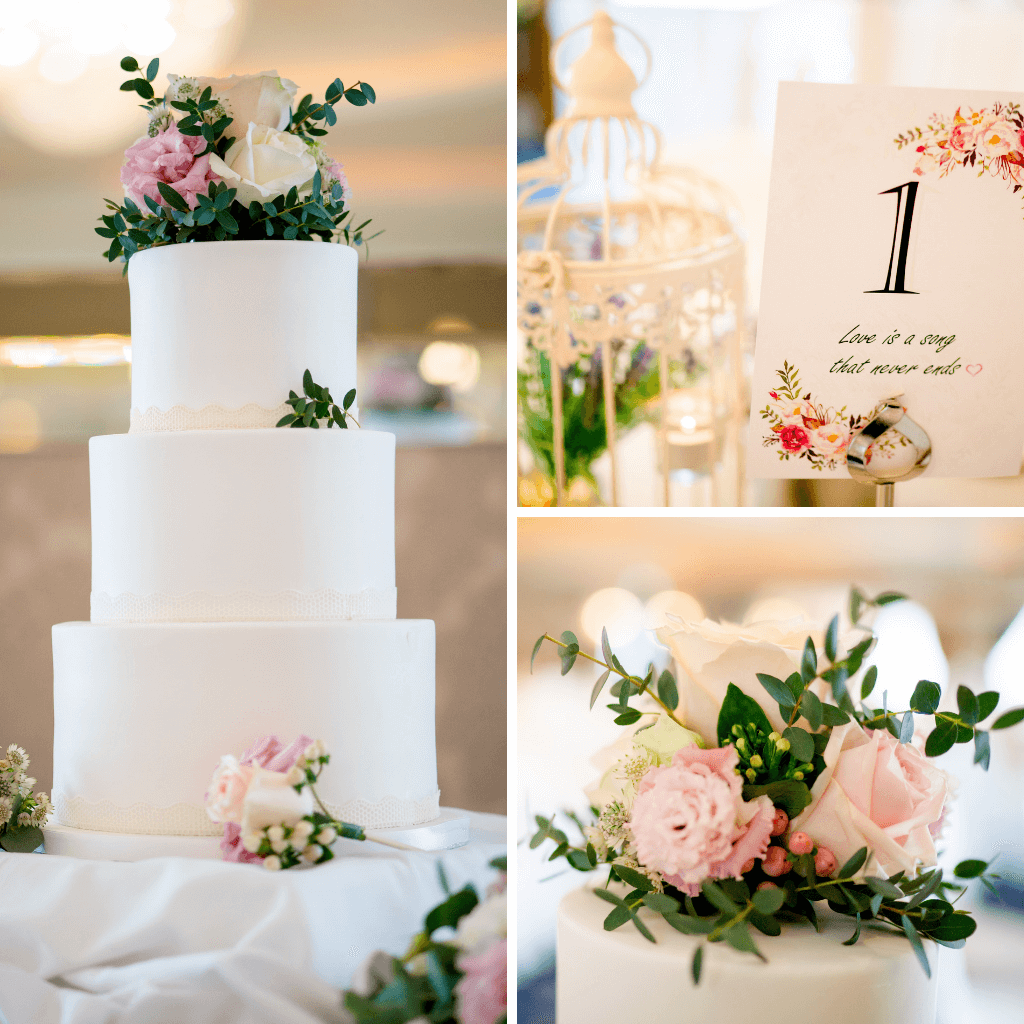 Flowers were created by the very talented Ursula and her mum from Love Blossoms Carrickmore Co. Tyrone. 'We chose a mix of hydrangea, peony roses, stock, astilbe, eustoma, roses, bouvardia and wax flower. The girls also created a stunning arch at the entrance to the church which was made from silk ivy, hydrangea and roses. Large lanterns were placed at the entrance with accents of pastel roses, eustoma, carnations and berries spilling from the drawers. They also created wicker hearts dressed with roses, eucalyptus and berries which were used as pew ends.'
WHAT THE BRIDE WORE & THE REST…
Nicola visited the team at Belle Mariee Bridal Boutique in Omagh Co. Tyrone. Nicole shares her shopping experience, 'my wedding dress was by Cosmobella. The dress was strapless with all over ivory lace and pink satin. It was a fit and flare style, with crystal beading design on the strapless sweet heart neckline. I then added crystal beading straps for added comfort. It was the first shop I went to and one of the first dresses I tried on. Regina, my mum and bridesmaids made choosing this dress easy; we all loved it and agreed that the colour was a little different but suited me perfectly.'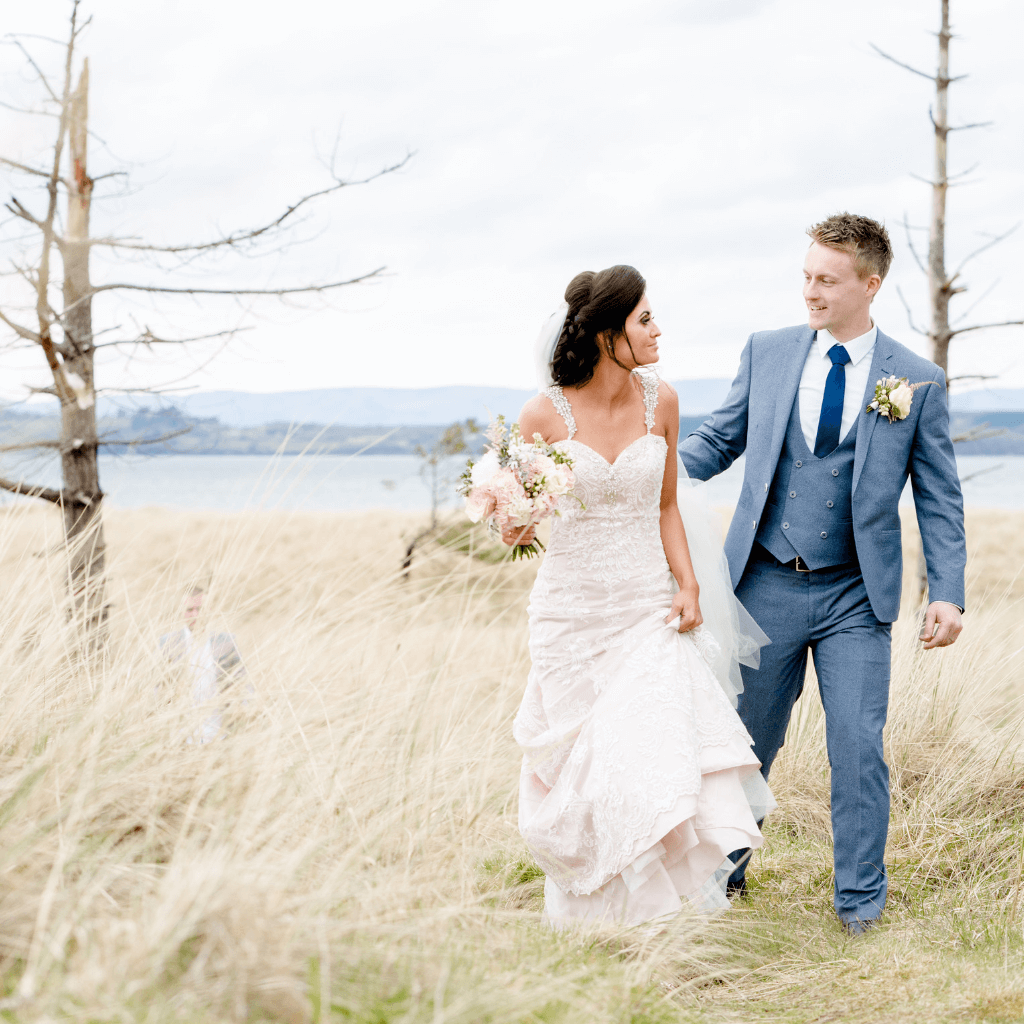 The girls wore full length ivory dresses with a detailed beaded neckline from Rosie's Closet Newry. 'We all felt that ivory was the best colour to compliment my dress. The girls looked absolutely stunning.'
Manus purchased his three piece suit from Bowes Brothers Omagh, while the groomsmen, father of the bride & groom suits were hired from Gowdy's Groomswear, Belfast.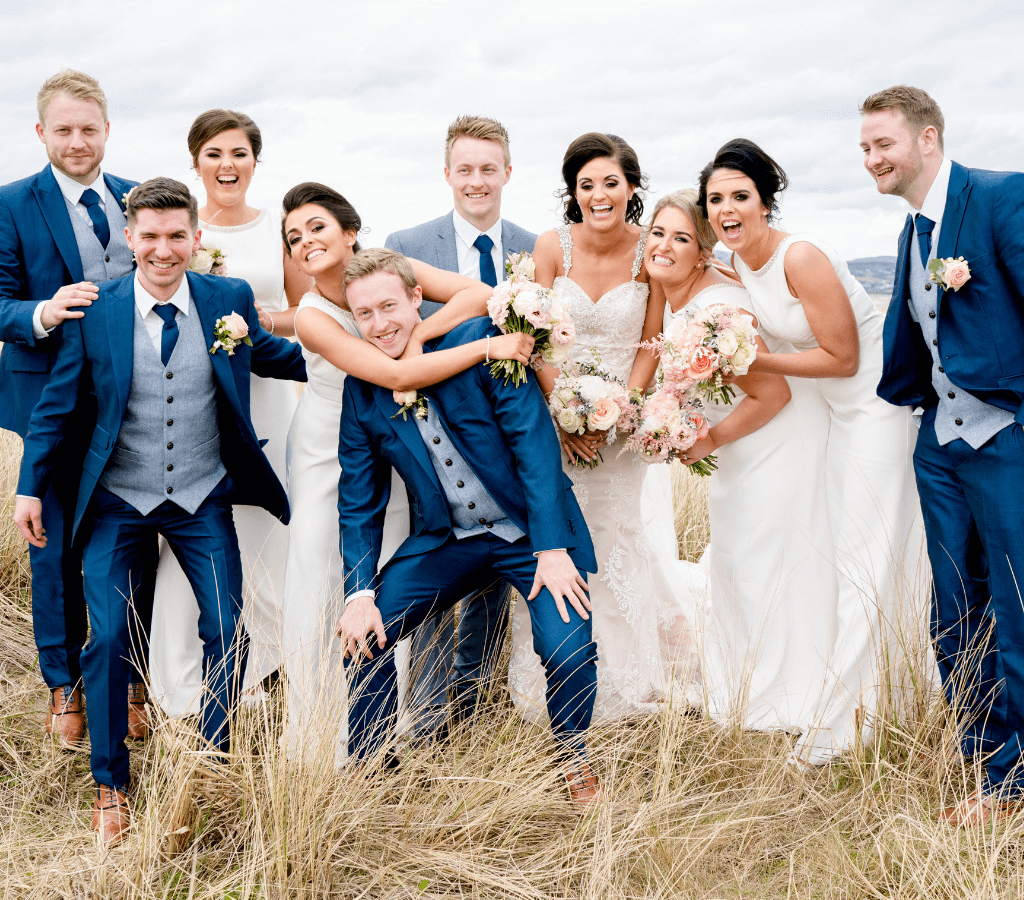 Shauna's mum wore an embellished embossed ivory dress by Anoola Collection from Snooty Fox Dungannon and her head piece was designed bespoke by Sarah Deering Textile Artist. Meanwhile Manus' mother wore a John Charles embellished jacquard champagne dress from Queen Bee Fivemiletown, she accessorised her look with a matching head piece from Queen Bee also.
EATING & DRINKING
'Our wedding cake was made by the very talented Lisa Carleton. We chose Lisa as we had tasted her cake at a friend's wedding and loved it.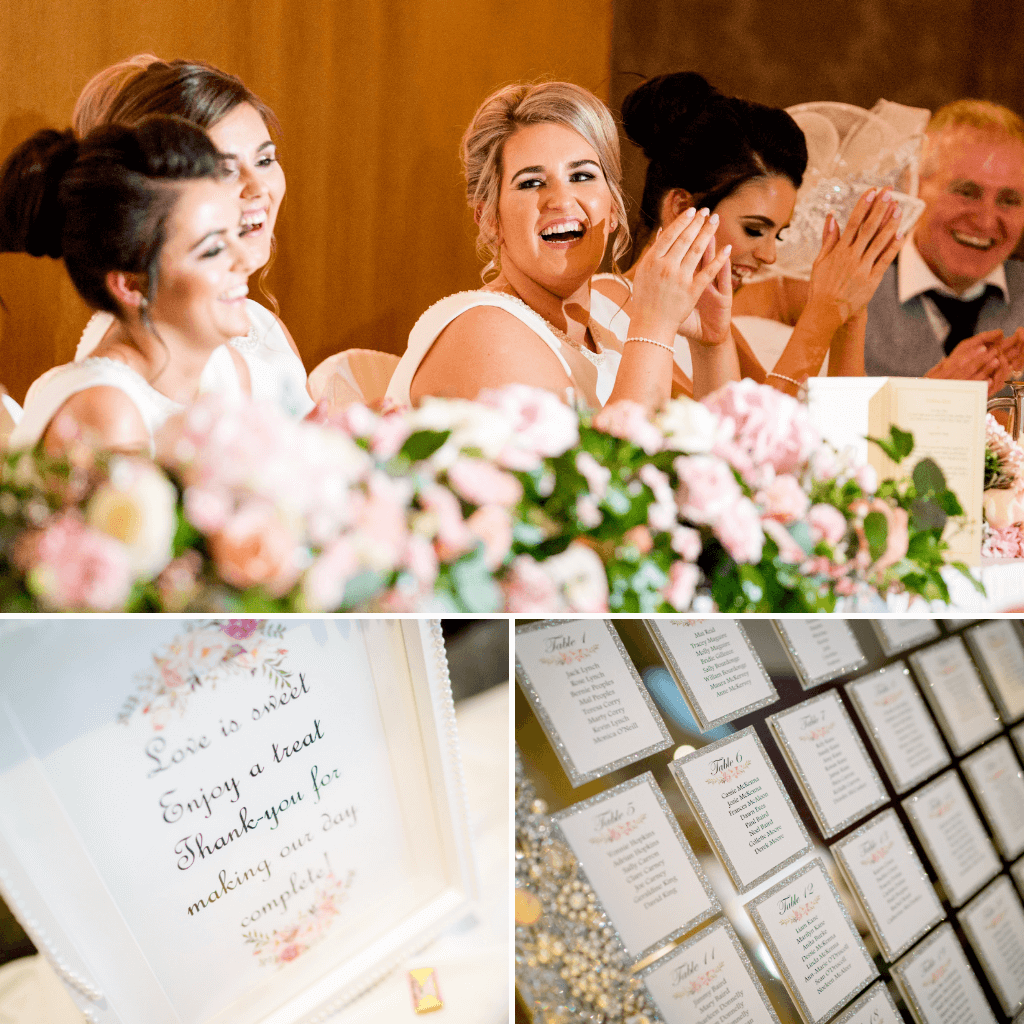 We chose a simple white iced cake with lace design and dressed it with fresh flowers. One tier was chocolate fudge, the second white chocolate and raspberry vanilla sponge, and the third lemon sponge. She also made a traditional fruit cake that wasn't part of the display.' Manus adds 'everything was so delicious!'
CAPTURING THE MEMORIES
After researching many photographers Shauna and Manus chose Paul from Ghorm Studio, Donegal they loved his natural and candid style of photography. 'Being a Donegal photographer Paul knew that Murvagh beach would be the perfect place to capture some beautiful photography. We absolutely love our photos and are so delighted that we chose Paul to capture our special day.'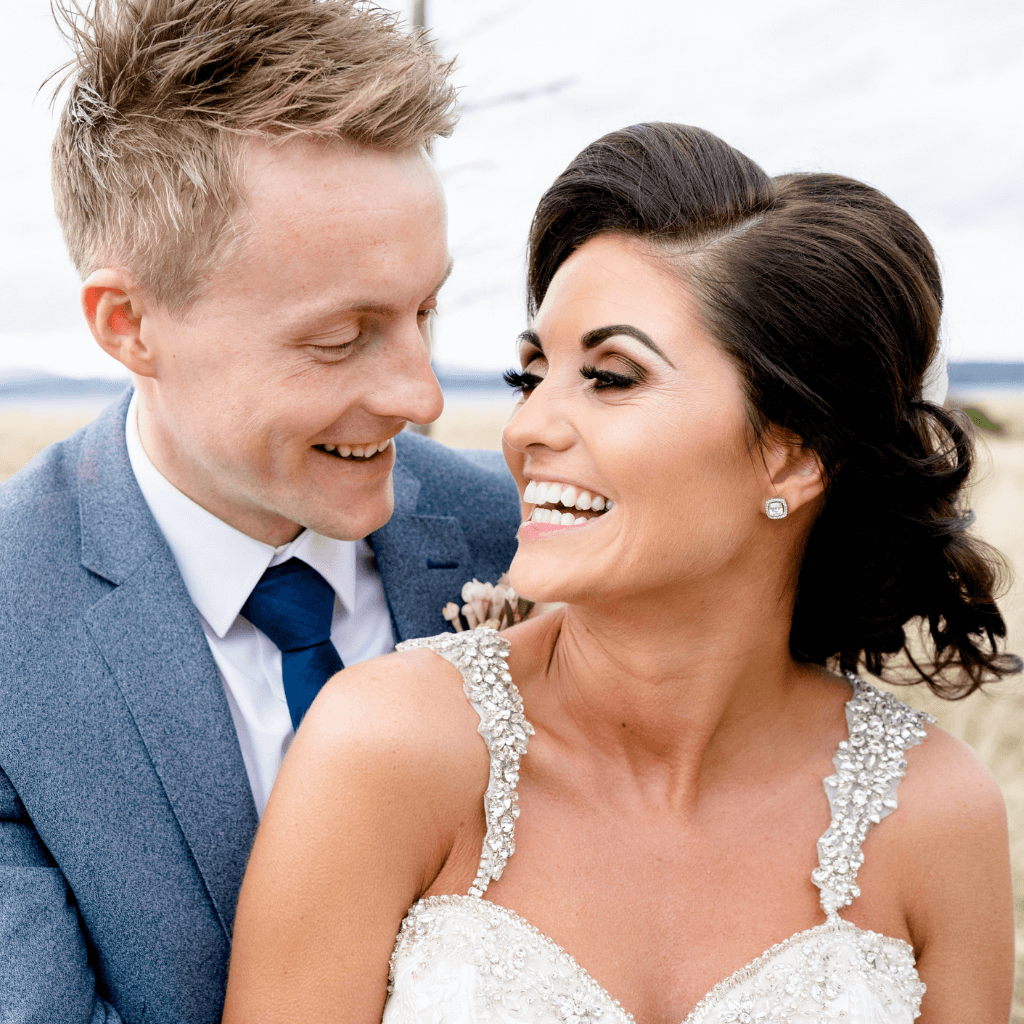 The videographer for the day was Head & Heart Films Belfast. 'After researching many videographers we chose Head and Heart Films because their videos really impressed us. We are absolutely thrilled with the videos these guys produced and we have received some lovely comments about them.'
WORDS OF WISDOM
Manus's top tip is to 'let the bride do the planning, only joking! Grooms should get involved and enjoy every minute as it really does fly by!'
And Shauna reminds future brides 'not to get carried away with the planning or worry about the finer details! Just remember what the day is truly about- getting married to your best friend and celebrating with dearest family and friends!'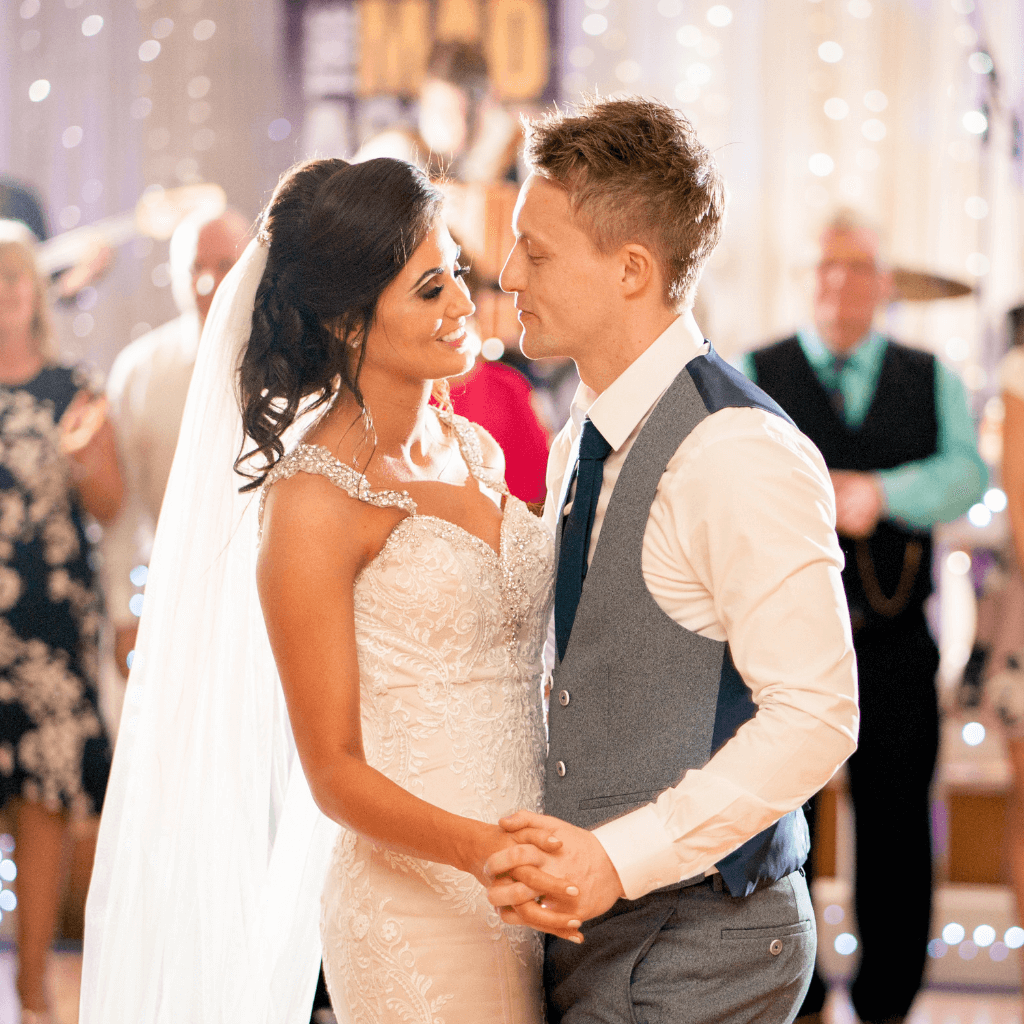 Shauna and Manus' Dream Wedding Team
Venue – Villa Rose Hotel
Wedding Dress – Belle Marie Bridal Boutique, Omagh Co. Tyrone
Groomswear – Bowes Brothers, Omagh
Flowers – Love Blossoms Carrickmore Co. Tyrone
Cake – Lisa Carleton
Photography – Paul McGinty of Ghorm Studio, Donegal