Local man pulls off the cutest Irish proposal we have ever seen AND he popped the question with a vintage inspired sapphire that he had personally made!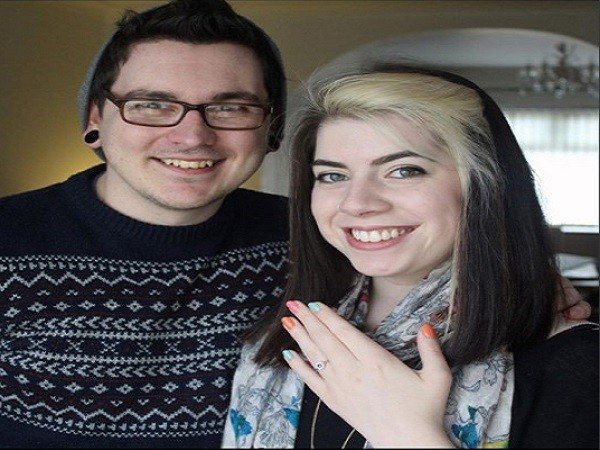 The couple
When Alice Lougheed met Craig McCullough on a Christian dating website in January 2013 she didn't know that two and a half years later he would be surprising her with one of the most thoughtful proposals this country has ever seen. In fact, the couple initially didn't hit it off but reconnected a few months down the line, and made their relationship official in July 2013, instantly falling in love.
 'It didn't take long for me to realise that Alice was the one and by the time Christmas rolled round I knew she would be my wife someday.'
The Treasure Hunt
The Ballymena man wanted the proposal to be a complete surprise and had often remarked that he would do it on a birthday or other occasion. To ensure Alice wouldn't suspect a thing he chose to arrange a treasure hunt just after her 22nd birthday! Alice began the day by being directed to the Red Berry Coffee Shop in her hometown of Bangor where she was given her favourite coffee, a mixed cd of 'their' songs and a letter from Craig.
From there she was guided to a local bar, the Jamaica Inn where her favourite snacks and another letter from Craig were waiting. Alice was then able to decipher the clues directing her to Ballyholme beach where Craig was waiting patiently. This exact spot was where the couple had shared their first walk together, where they first held hands and where Craig had got so nervous that he tripped up. How cute are this pair?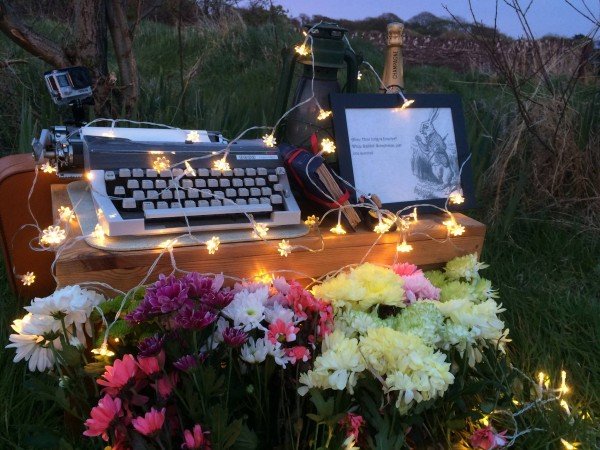 The proposal
Once at the memorable place she found Craig waiting in an enchanted woodland setting with fairy lights everywhere and pictures of their relationship hanging from the trees. Craig, ever the romantic had laid out a display of some meaningful things to the couple along with fresh flowers and a video camera to film Alice's reaction.  Taking in the scene, Alice didn't realise Craig dropping to one knee behind her.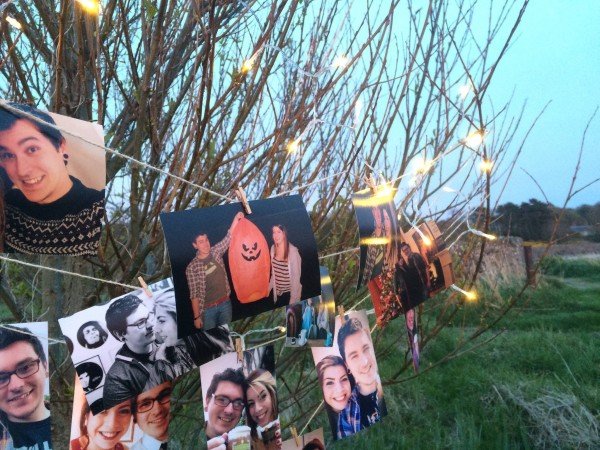 Speaking to Wedding Journal Online Craig said,
'While I was waiting for her to arrive at the beach, my nerves were in pieces. I was shaking, I was feeling sick, the nerves were crazy. Then she walked round the corner, and they were gone. Every nervous feeling, every butterfly, every worry, gone'.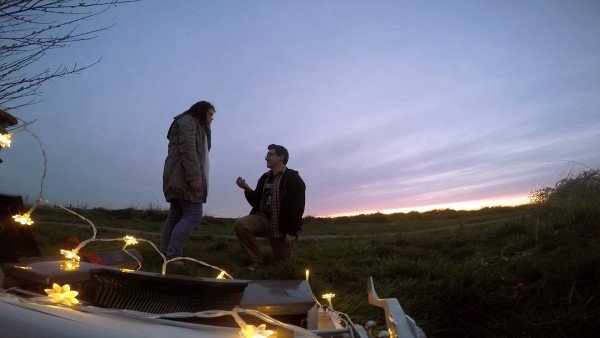 The ring
Craig presented the beautiful bride-to-be with a striking engagement ring – a sapphire set in a diamond halo that he had custom made months earlier by bespoke jewellers, Mustard and Peaches. When designing the engagement ring Craig worked with an expert team to produce a style that reflected Alice's vintage look while also being sleek and elegant. Alice had made an off-hand remark about liking sapphires early on in their relationship and that preference had been noted in Craig's phone ever since!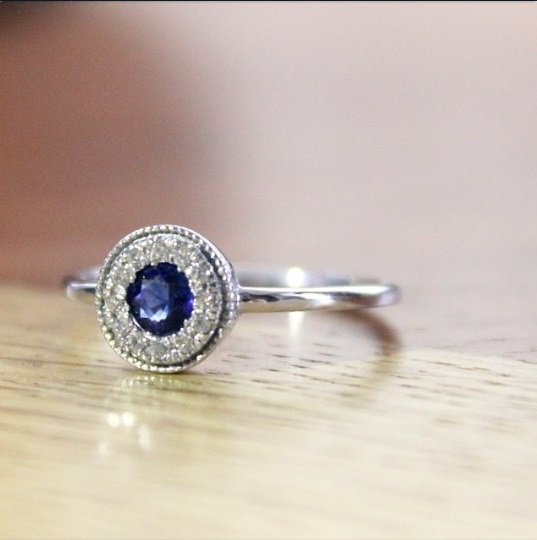 The couple hope to marry in Autumn 2016 in a rustic Northern Irish wedding venue that reflects their personalities. If this amount of thought and planning went into the proposal we can only imagine what the wedding will be like! Wishing these two all the best for when they tie the knot!
See their story here: