Angelika and Szymon tied the knot 4
th
May 2017 in a ceremony and reception at Kinnity Castle
Photography by Mateusz Kowalski
The Couple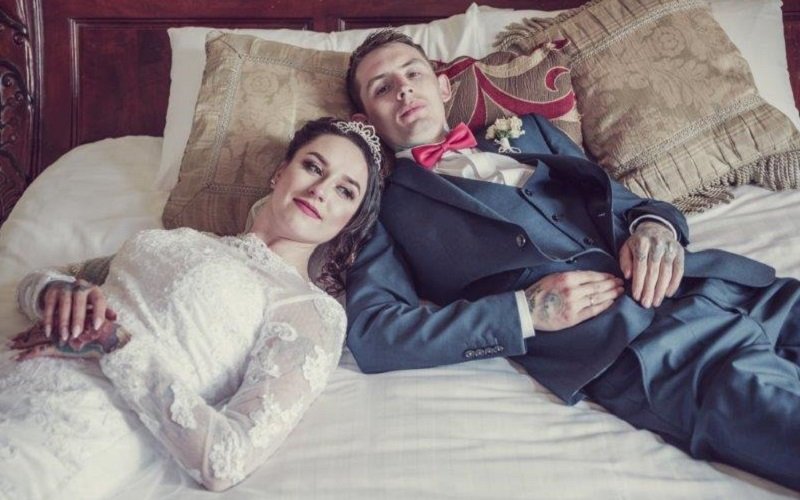 Angelika and Szymon are both from Poland but fate intervened and they met in a tattoo parlour in Longford. It was love at first sight and the pair has been inseparable ever since.
The Proposal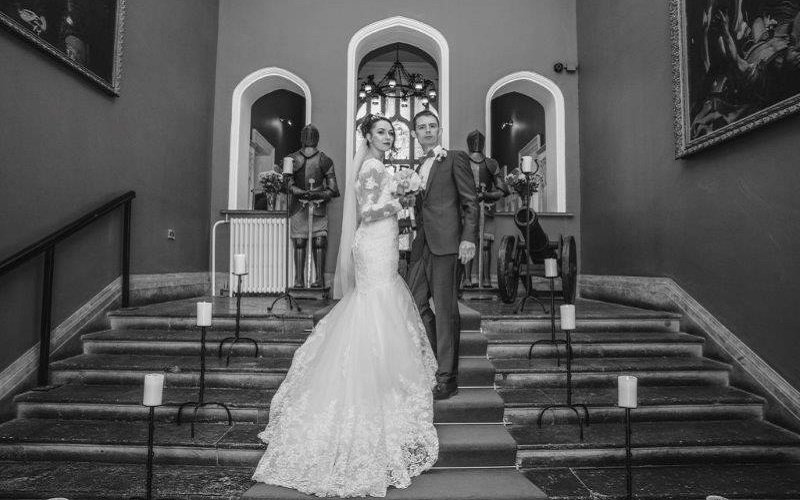 The couple fell in love quickly and always knew they would get married so there was no official proposal. We actually can't remember when we started to plan our wedding,' says Angelika. 'From when we began dating we each knew we had met 'the one' and it was only a matter of time until we got married.'
Venue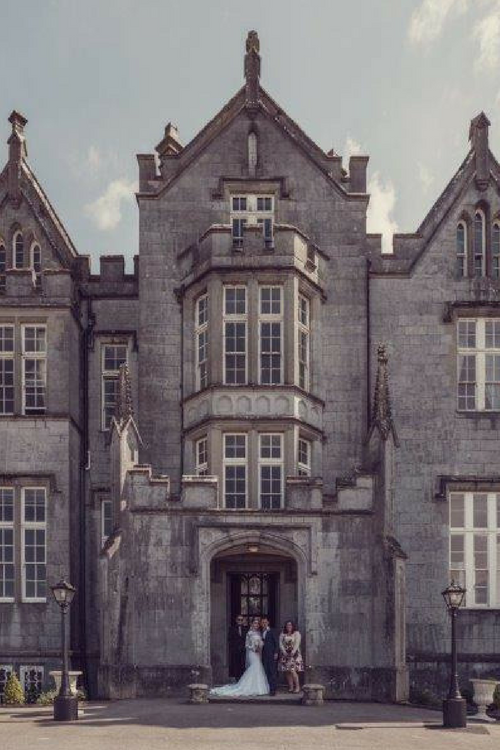 Despite both being from Poland, Angelika and Syzmon couldn't imagine getting married anywhere else but Ireland. 'We love the beautiful landscapes, and had always wanted to get married in a castle and feel like a prince and princess says Angelika. 'We visited many venues in Ireland before falling for the unique charm of Kinnity Castle. Our wedding co-ordinator Lyndsey Corrigan made the  venue extra special for us. We would highly recommend Kinnity Castle for any couple looking to tie the knot – the decoration, the atmosphere and the whole feel of the castle captured our hearts.'
Theme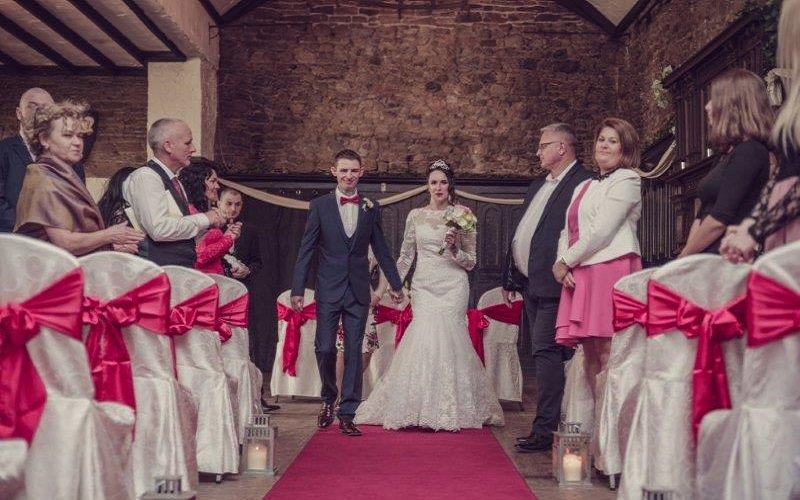 The couple opted for a traditional and vintage theme to compliment the castle décor. 'Our ceremony was in the Great Hall and we chose a red colour scheme with a red carpet, red and white floral decoration and white lanterns. The ceremony was very intimate with only 25 of our closest friends and family. We hired a Longford pipe band to follow Angelika and her Dad down the aisle which added to the emotion of ceremony and had everyone fighting back tears.' Afterwards the couple enjoyed a private three course dinner in the Dungeon Bar with their wedding guests before dancing the night away.
Photography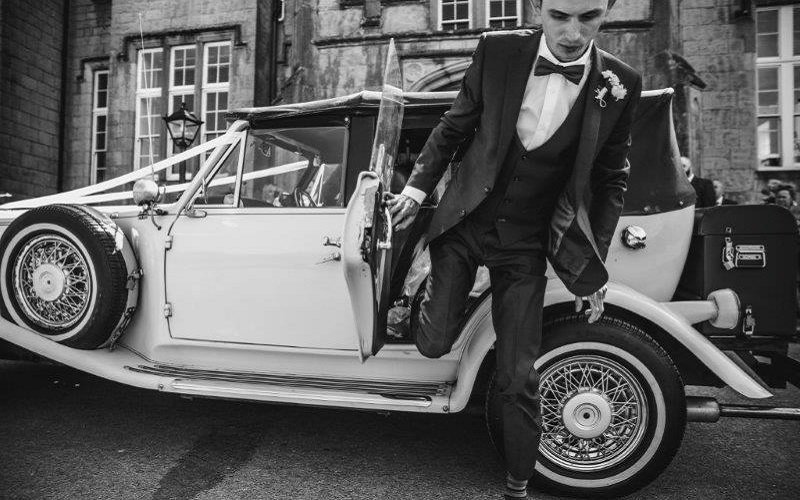 The wedding photographer was Angelika's cousin Mateusz Kowalski who is a photographer based in Warsaw. 'We knew from the start that Mateusz would make our wedding photographs look amazing,' says Angelika. 'We wanted a more artistic style rather than traditional wedding photographs and Mateusz did just that.'
Wedding Dress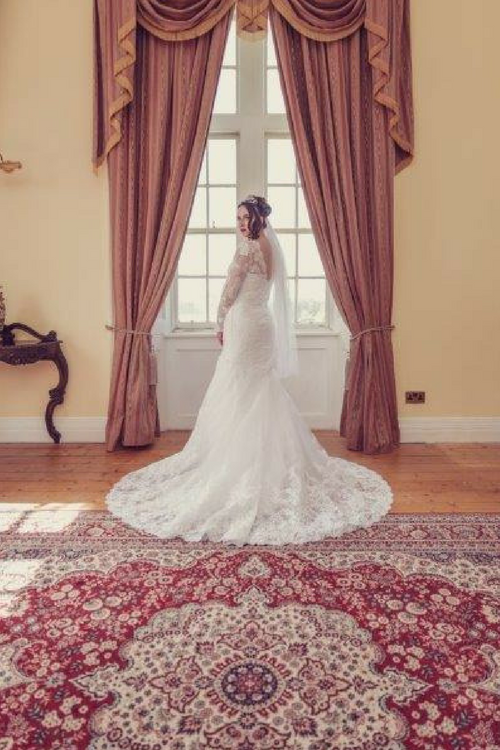 Angelika looked amazing in a figure-hugging, lace mermaid wedding dress. She designed her own dress with the help of wedding dress designers in Poland. 'I wanted to have a traditional wedding dress and it was important to me to have a gown that emphasised all the positive aspects of my body. The dress was a very important part of the wedding and I couldn't be happier with it.'
Groomswear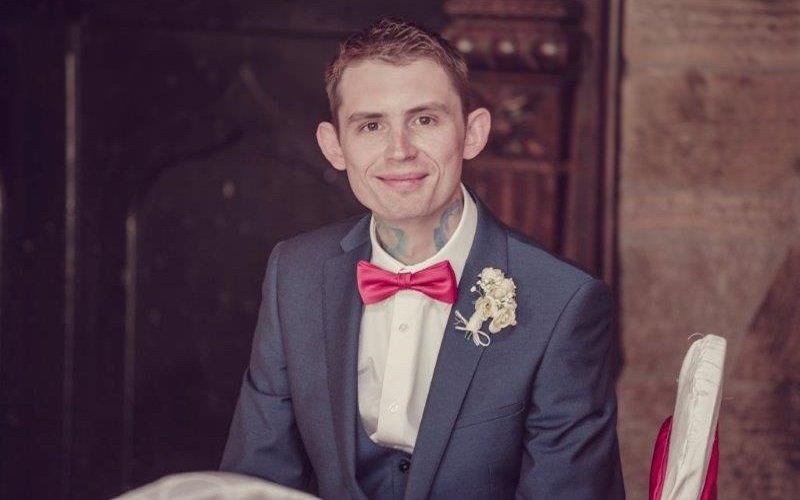 The groom wore a blue Remus Uomo suit from Galvin for Men in Mullingar.
Flowers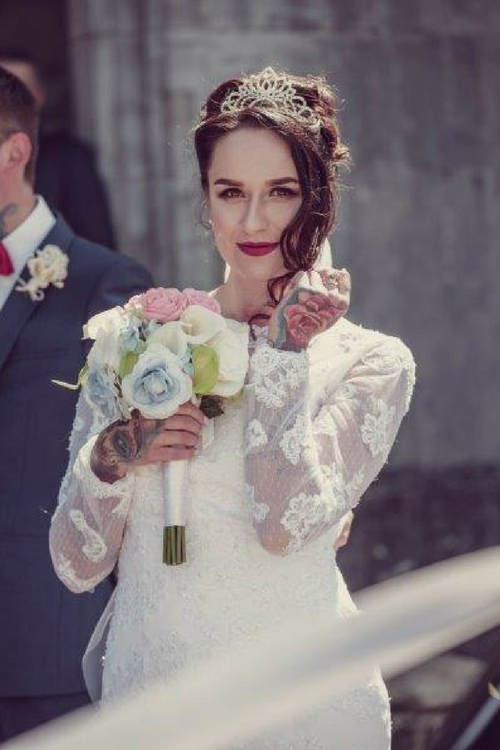 Wedding flowers were included in the package with Kinnity Castle but the bride made her own bouquet. 'My bouquet was made from artificial silk flowers,' says Angelika. 'I love that I will have my wedding flowers forever. After the wedding I stored the bouquet in a large lantern to preserve the quality so that it will be a perfect memory forever.'
Wedding Cake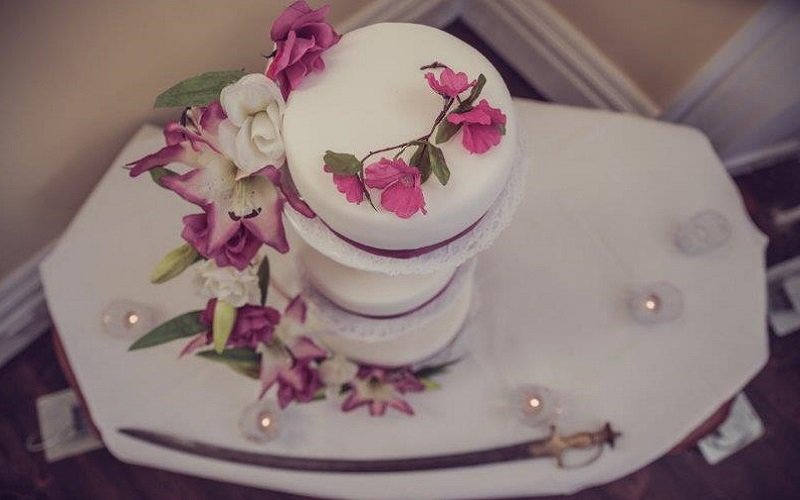 The couple chose an elegant, three-tier wedding cake made by Torty Cakes, Athlone. They decorated the cake with flowers and had three flavours of lemon, chocolate and fruit cake.
Favourite Moment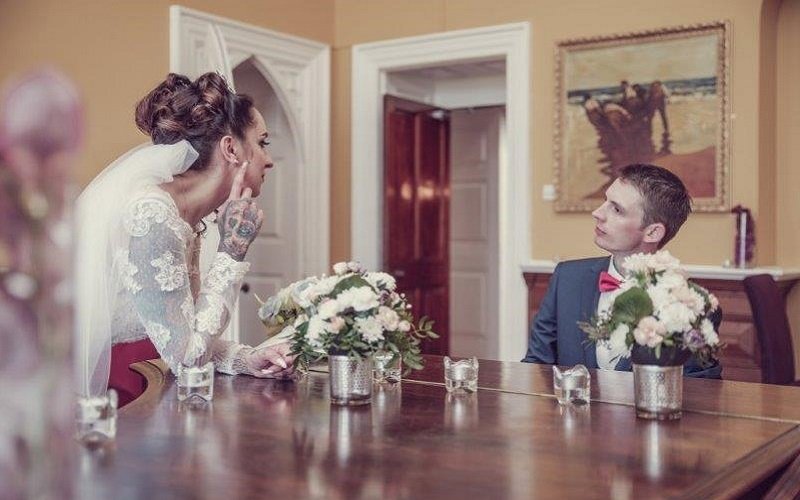 Groom: 'My favourite moment was our first dance. As we danced to a Michael Bolton song I felt so happy that I get to spend the rest of my life with a woman who means so much to me.'
Bride: 'I had two favourite moments from the day. The first was when we exchanged rings and I knew I would be with the love of my life for the rest of time, and the second was when I had my first dance with my Daddy and he held my dress to stop me falling.
Top Tip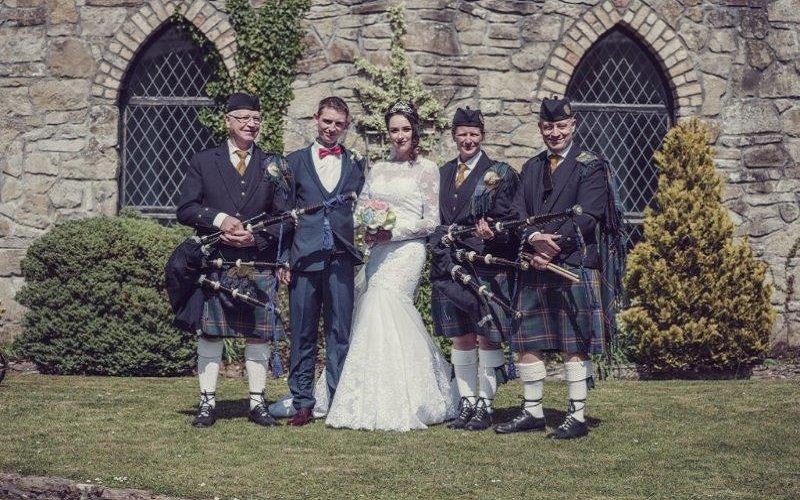 Groom: 'Don't stress out too much! It's going to be perfect anyway no matter what happens!'
Bride: 'If you can hire a wedding planner, do it. It was fun to plan everything by ourselves but sometimes it was so stressful that it would have been much easier to have someone help us.'