Cordelia & Ian tied the knot 1

st

July 2017 at Ballyscullion Parish Church followed by a reception at Ballyscullion Park, Bellaghty
Photography by Steven Hanna Photography
The Couple
Ian and Cordelia first met aged 17 at St. Columba's College in Dublin where they were both boarding pupils. After falling in love, the pair moved to Italy and have lived in various locations across the country but are currently settled in Treviso where Cordelia is an English language teacher and Ian is a professional rugby player with Benetton Treviso.
The Proposal
Ian proposed to Cordelia during a barbecue at Cordelia's family home while all of their friends and family waited downstairs. He asked to speak to Cordelia in private and the rest is history!
Venue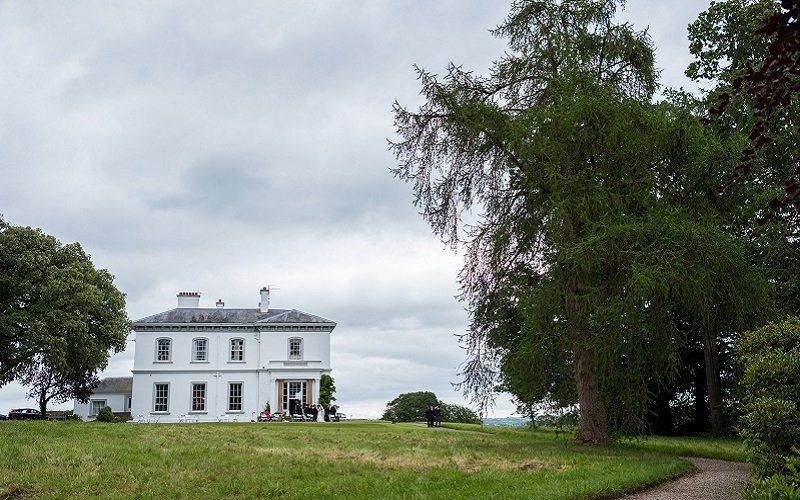 Cordelia was lucky enough to grow up in popular wedding Irish wedding venue Ballyscullion Park! 'It was the natural choice as it is my family home and holds lots of happy memories. The house is also in a stunningly beautiful location and was able to hold all of our guests comfortably.'
Theme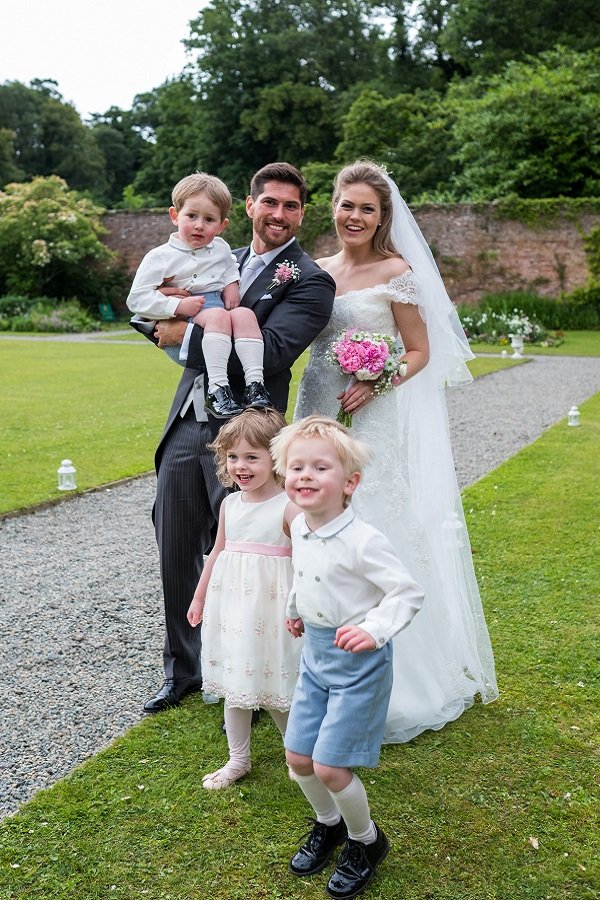 Both Ian and Cordelia come from large tight-knit families so they chose to make their wedding as family focused as possible. 'Ian's brother and brother-in-law both sang during the signing of the register and we chose other family members to make readings and say prayers.' The couple also tried to incorporate many handmade touches into the big day as well. 'The summer before the wedding we collected huge quantities of raspberries from the garden that we then pureed and froze. On the day the puree was added to prosecco with homemade elderflower that I had made a few weeks before the wedding.'
Photography
'We chose award-winning  photographer Steven Hanna to capture our wedding as he'd previously photographed Ballyscullion Park and I'd loved his relaxed, non-invasive style! Steven is very talented and has a lovely personality.'
Wedding Planner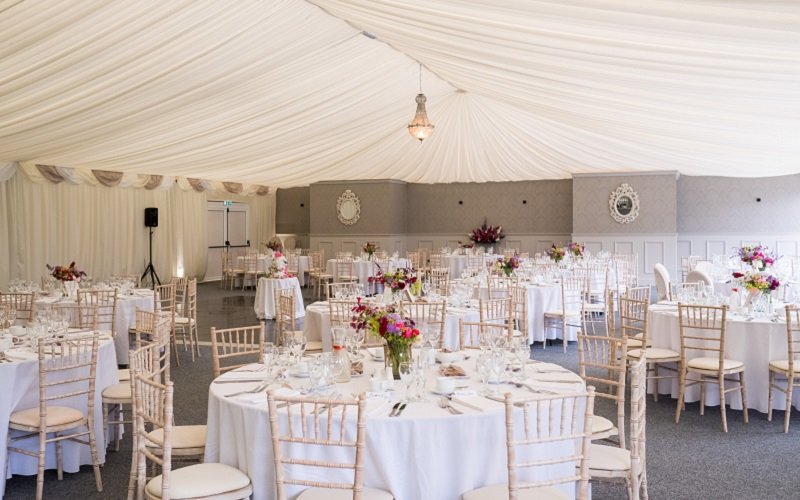 Cordelia was fortunate to have her lovely mum as her wedding planner. 'Mum helps plan all the weddings at Ballyscullion and she is exceptional at what she does! She was a big help in the lead up to the day with all the organisation and logistics of the event.'
Wedding Dress
The bride looked sensational in a gown from Madeline Gardner. Cordelia says, 'I wasn't intending to buy anything the day I found my dress, I just happened to be walking by a bridal shop in Belfast with my mum and we popped in for a look. It was exactly what I had in mind – quite simple with a low cut back, fitted waist and finished with a train.' Cordelia completed her look with her mother's veil and a headpiece made by her sister continuing the family theme.
Groomswear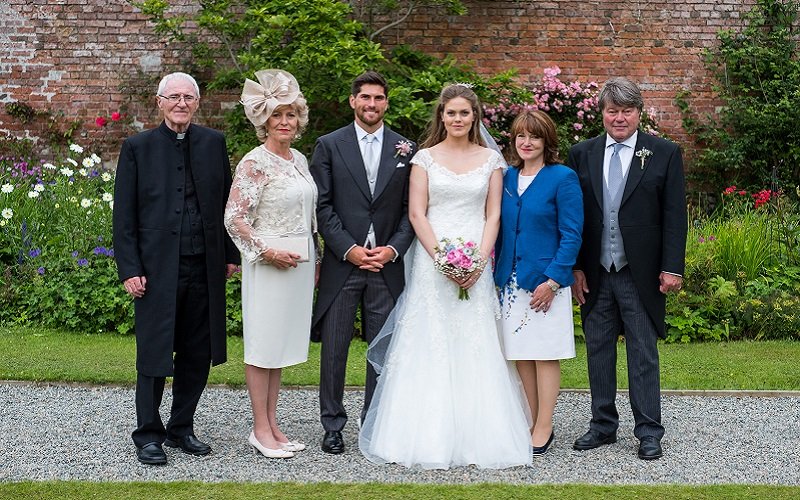 Ian wore handmade tails from Treviso in Italy where the couple currently live.
Bridesmaids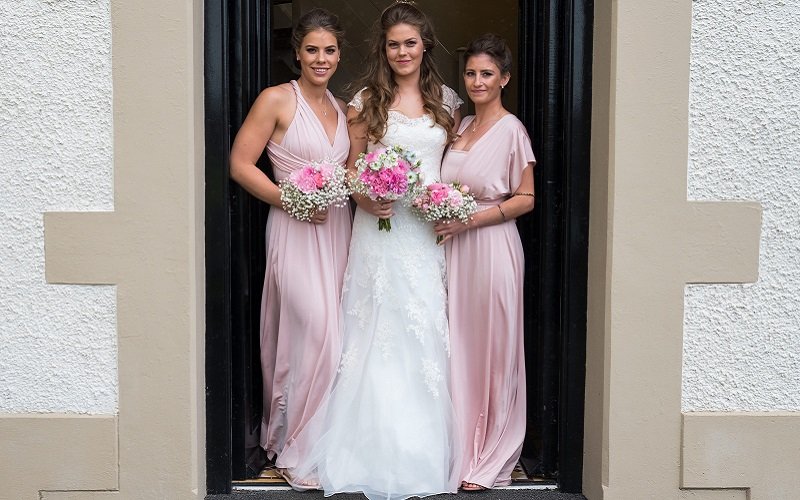 The bridesmaids wore mauve wrap dresses from Debenhams. 'They both have very different figures,' says Cordelia. 'The muli-way design allowed them to style the dress in a way that would make them feel the most comfortable on the day.'
Flowers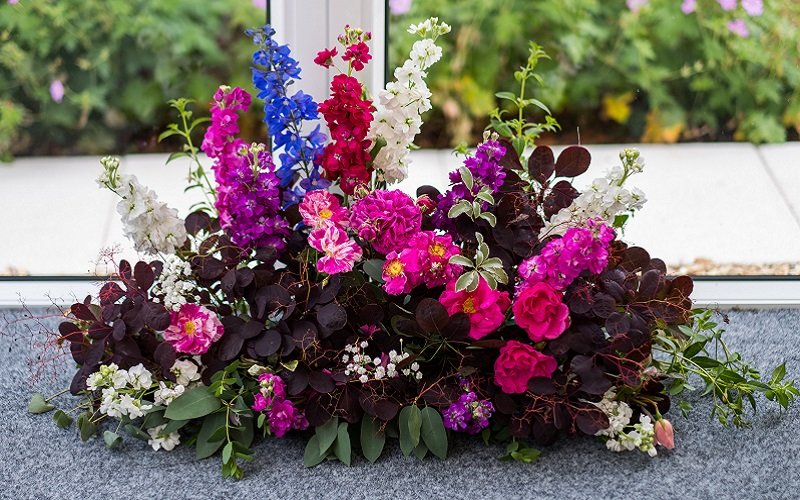 'The church flowers and large displays were created by a family friend, owner of Florestina,' says Cordelia. 'I wanted quite colourful and eye-catching flowers to brighten up the church and marquee, so we used a mixture of cut flowers such as stocks, delphiniums and roses.  Then my Godmother, her husband and my Uncle created the centrepieces from an assortment of flowers and foliage from our garden and other family members' gardens.'
Stationery
The stationery was by Gee Brothers, London which the couple chose for their simple yet elegant design.
Wedding Cake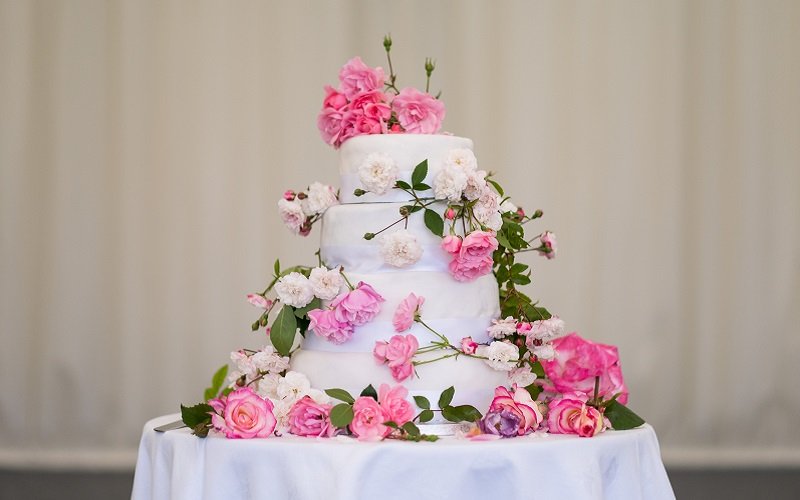 Ian and Cordelia's fabulous four-tiered cake was made up of carrot, lemon drizzle, chocolate and fruit cake. 'My mother and aunt are fantastic bakers and they each made two tiers! The cake was decorated with roses from the garden.'
Favourite Moment
Groom: 'When she walked into the church it was very emotional as I realised that I was exactly where I wanted to be.'
Bride: 'Walking into the church and seeing the way he was looking at me.  I will never forget that moment.'
Top Tip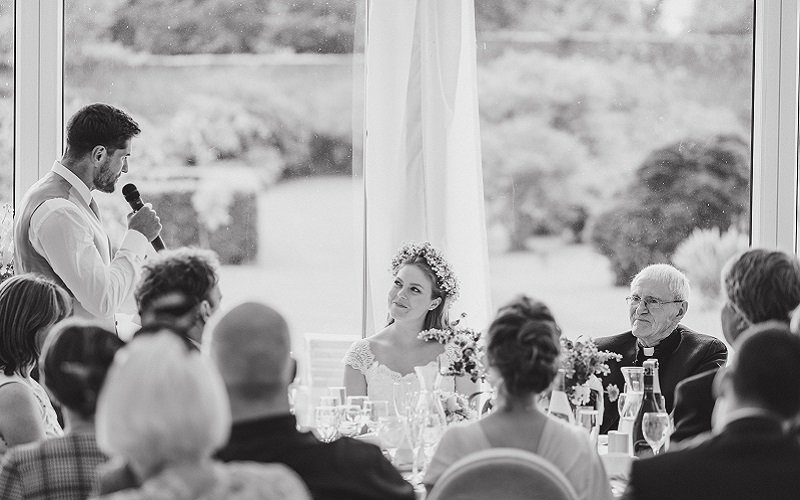 Groom:  'The morning of the big day, get together with your groomsmen and best man and have a shot of whiskey together to toast the moment.'
Bride:  'During the day, make sure to take 10 minutes alone with your husband to reflect on everything and to share the excitement of the day.'
Finding the right venue is one of the biggest decisions you'll make for your wedding. But don't worry! The brand-new Wedding Journal Directory of full of the very best Wedding Venues in Co. Dublin.