Catherine and Shane tied the knot, March 18 2017, in a classic celebration with a contemporary twist
Photography by: Say Cheese
The Couple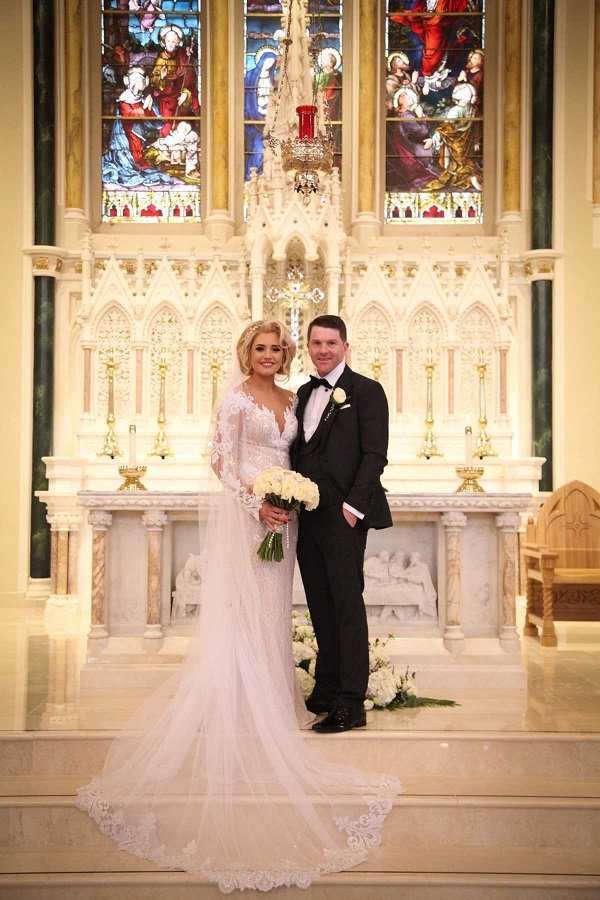 Shane and Catherine met through Catherine's cousin Kevin. They enjoyed a short romance before Catherine left for University and Shane jetted off to Australia. After a few years apart Shane returned home from Australia single and Catherine just happened to be too. The couple reunited at Kevin's 30th birthday and the rest is history.
The proposal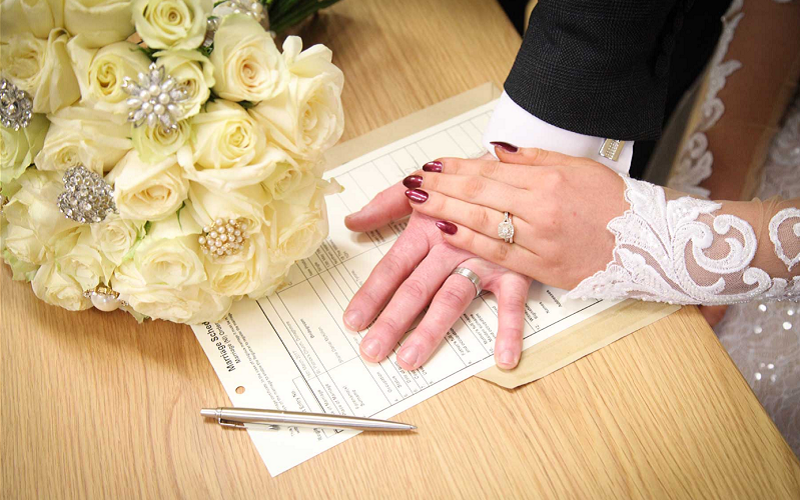 The proposal took place in September 2015. Catherine had always wanted to climb the Mourne Mountains and one Saturday, while it was pouring with rain in Dungannon, Shane asked Catherine to take a trip to the Mournes with him. It took some convincing due to the weather, but as the couple approached the mountains the sun started shining.
"We started to walk up the mountain and met a couple and their dog on the way up, remembers Catherine. "When we got to the top, Shane got down on one knee, said some thoughtful words and popped the question. I was over the moon! We were excited to get home and celebrate with our families but when we got back to the car I realised I had dropped the car keys in shock and in the heat of the moment had forgotten to pick them up. For a few seconds I thought this was going to be the shortest engagement ever but Shane took his jacked off and prepared to run back up the mountain to retrieve them. As luck would have it, just as Shane was setting off, the couple we had met earlier arrived with our keys!"
Venue
The couple chose Cabra Castle, County Cavan as their reception venue after visiting the castle and immediately falling in love with it. "The castle is like something out of a fairytale, says Catherine. "The long drive up to the entrance is breath-taking and we both just knew we could see ourselves getting married there. The staff were so friendly, the food is amazing, and the setting was just perfect."
Theme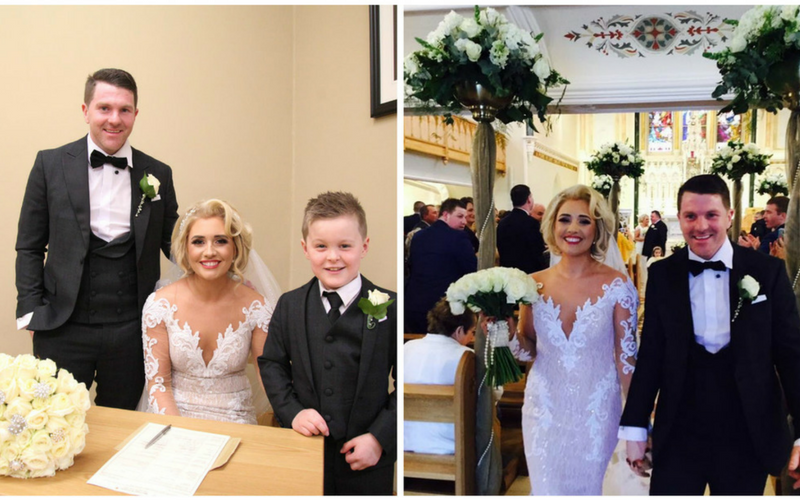 Catherine chose an elegant and classy theme with a gold and ivory colour scheme. "Shane allowed me to work away and I carried these themes through my wedding stationery, bridesmaid outfits and flowers."
Photography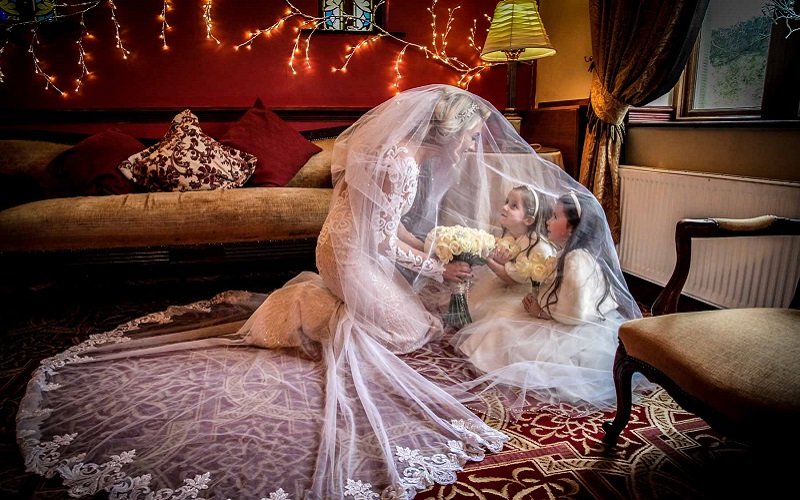 "Our wedding photographer was Say Cheese who was recommended to us through family and friends. They were a dream to work with and the photos surpassed our expectations, they are amazing!"
Wedding planner / Venue stylist
"I didn't have a wedding planner as I knew exactly what I wanted and enjoyed the process of planning my own wedding. I had loads of help from my mummy, Colette, Shane's mummy, Pauline and my bridesmaids."
Wedding dress
Catherine wore an elegant fit and flare gown with full length sleeves, a plunging neckline and stunning lace and beading detail.
"My dress was by Nurit Hen and I purchased it in Forever Bridal on the Lisburn Road in Belfast, says Catherine. "I wanted something unique but after visiting five bridal shops I couldn't find anything I loved. My sister Ciara suggested Forever Bridal and from when I arrived Leondra and Hayley made my experience very enjoyable. I had seen pictures of my dress online and when I tried it on I fell in love, no other dresses compared. I loved the colour, the fit and the scalloped train. I felt like a princess in it."
Groomswear
Shane and his groomsmen's suits were from Red, Cookstown. "The staff were so helpful and the suits fitted the boys perfectly. Each of them looked very handsome!"
The bridesmaids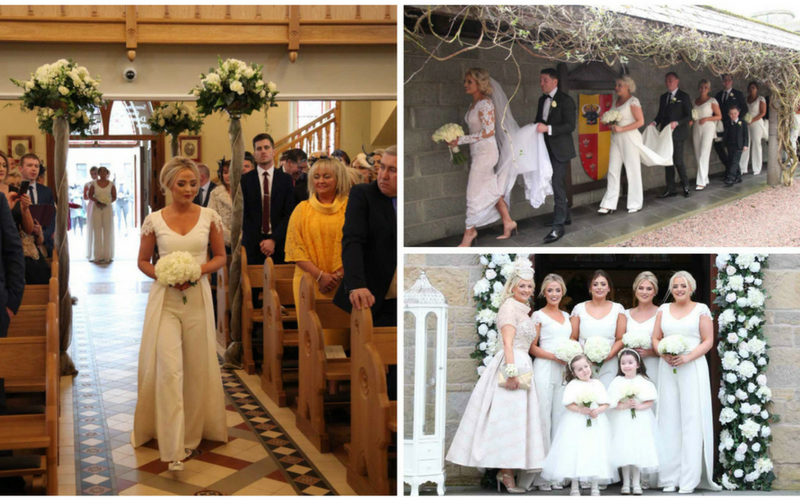 The bridesmaids wore custom made jumpsuits with a train by Maryrose McGrath in Belfast. "They were so chic and unusual. The ivory colour was unique and people weren't expecting that. I loved the way the bridesmaids turned out and wish I'd got one for myself!" The bridal party's hair and makeup was expertly provided by Perfection Hair and Beauty Coalisland. "Angeline, Jennifer, Zoe and Nicole are total professionals and made us all look gorgeous!"
Wedding flowers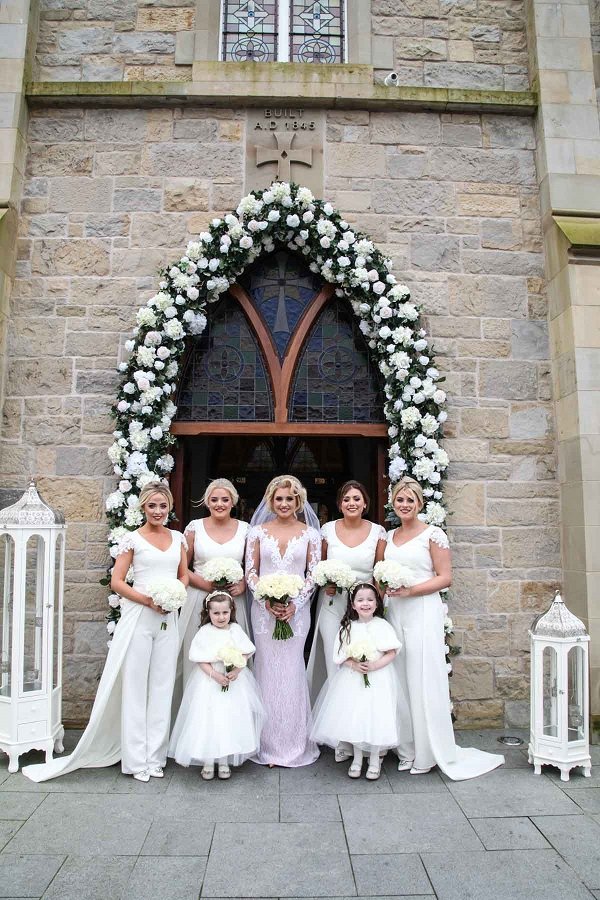 The wedding flowers were by cousin Sinead and Francis Goodwin at Flowers by Arrangement, Dungannon. "The flowers were designed to be all white/ivory with a modern opulence theme, says Catherine. "I wanted a flower arch into the chapel as I had always admired the ones Sinead and Francis had made for previous weddings. Our arch certainly didn't disappoint! It was a showstopper! The flowers were spectacular and Shane and I were both delighted with them."
Stationery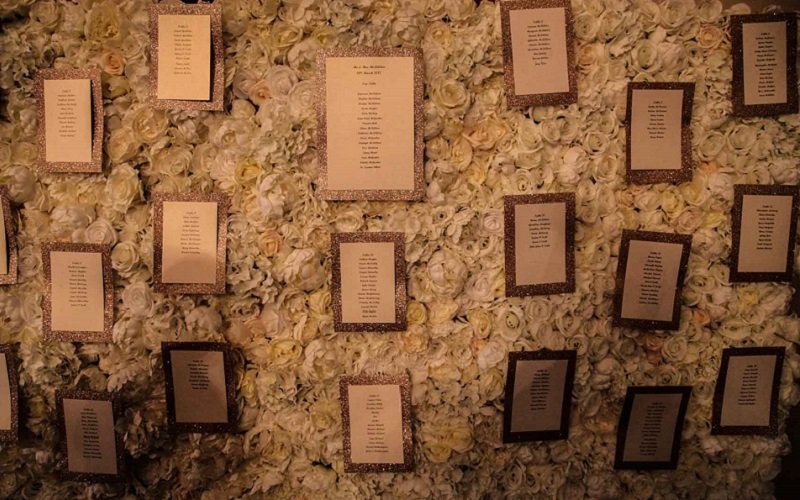 "Our stationery was created by Ciara Patrick Designs. Ciara was lovely to work with, very helpful and nothing was too much bother. Our invitations had the wow factor, they were on ivory lazer cut card with sparkly gold card lining on the inside. They folded into a small package and each were individually sealed with a gold ribbon – we had so many compliments about them."
Mother of the Bride/Groom
Catherine's mother's dress was from Rosie's Closet and Shane's mother had her dress made by Janet Courtney. Both mum's kept to the gold and cream colour scheme opting for something modern and contemporary.
Wedding cake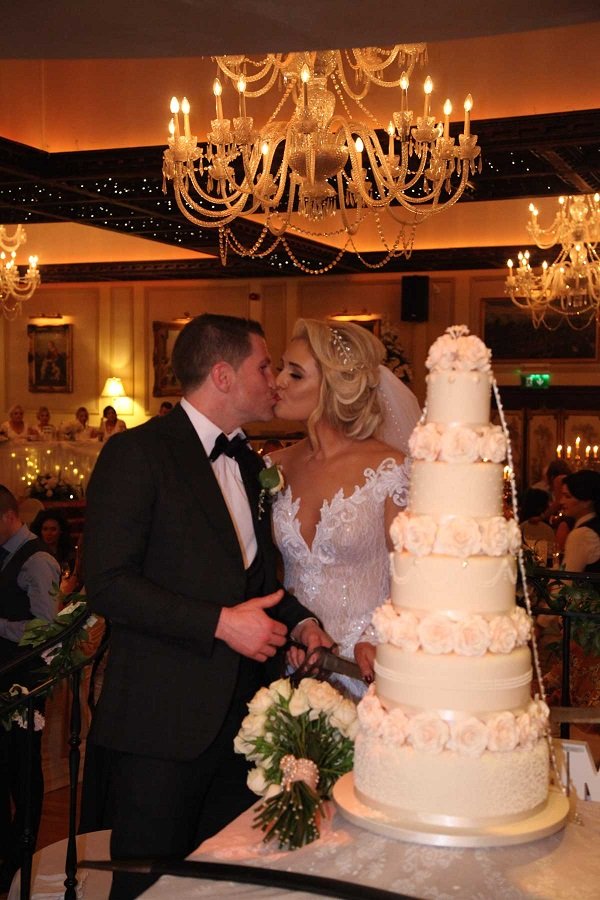 The wedding cake was by Christine's Cakes, Derrylee. "Christine created a modern masterpiece for us. We went for a five tier cake with draped crystals. We chose four flavours; fruit, creamed sponge, chocolate and red velvet. It was absolutely delicious!"
Favourite moment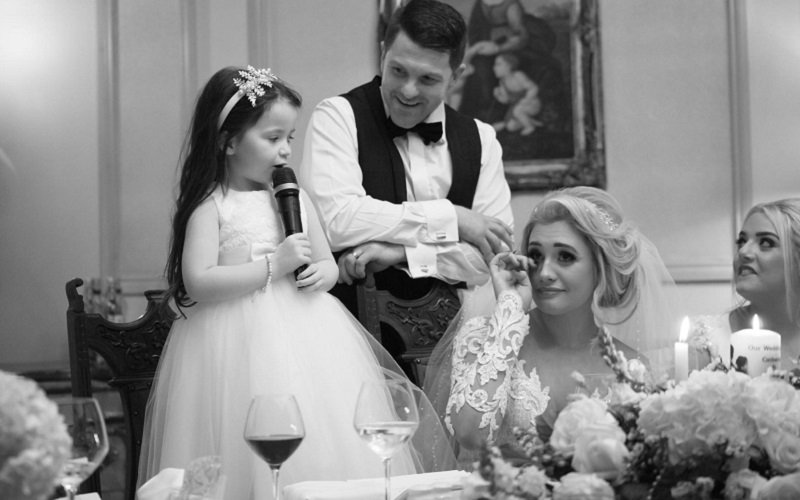 Groom: "Seeing Catherine walking down the aisle"
Bride: "When we were declared husband and wife and I looked down to share our happy moment with all our family and friends."
Top Tip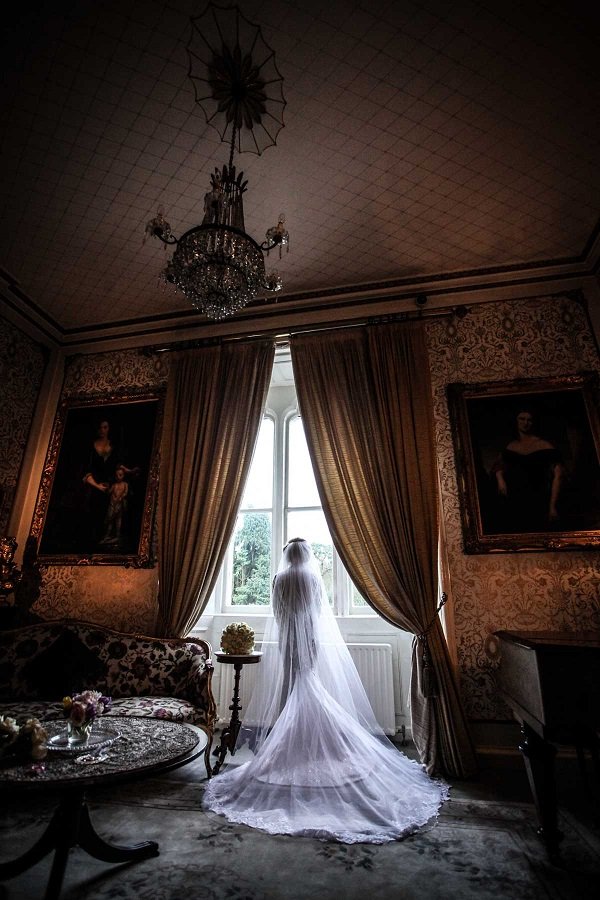 Groom: "Sit back, relax, and let your bride-to-be do a good job!"
Bride: "Take in every minute because as soon as it's over you wish you could do it all again."