How They Met
English Language teachers Aisling Boyle and Antony Vogt met when they attended a Language Academy in Valencia, Spain, during a training day. They became fast friends and remained in touch when Antony moved back home to Penrith, Cumbria. Six months later, at the St Patrick's Day Fallas Festival in Valencia, the pair realised they had feelings for each other.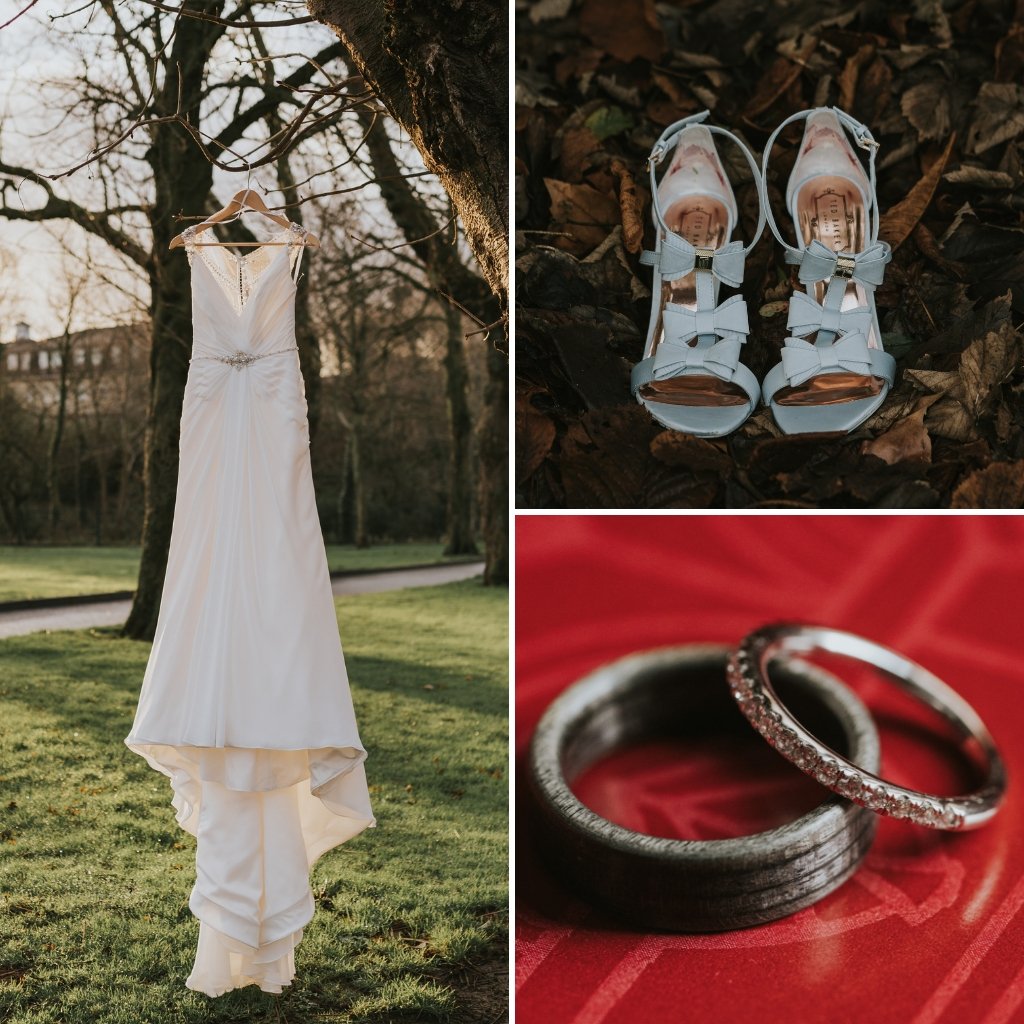 As Aisling still lived in Valencia, they started a long distance relationship for six months before Antony moved back for a year. They came back to live in Belfast, but after a year they missed sunny Spain too much! 'We moved to Malaga, where we have now been living and working for almost two years and are incredibly happy. We have a constant stream of visitors, friends and family!'
The Proposal
The proposal took place on 27th December 2016 on the shores of Lake Grasmere in the Lake District. 'It was a crisp winters morning and we went down to a hidden away little olde-worlde tea room called Faeryland, one of Aisling's favourite places in the Lake District.' The place was quiet and Antony talked Aisling into taking a walk out on the pier for a photo.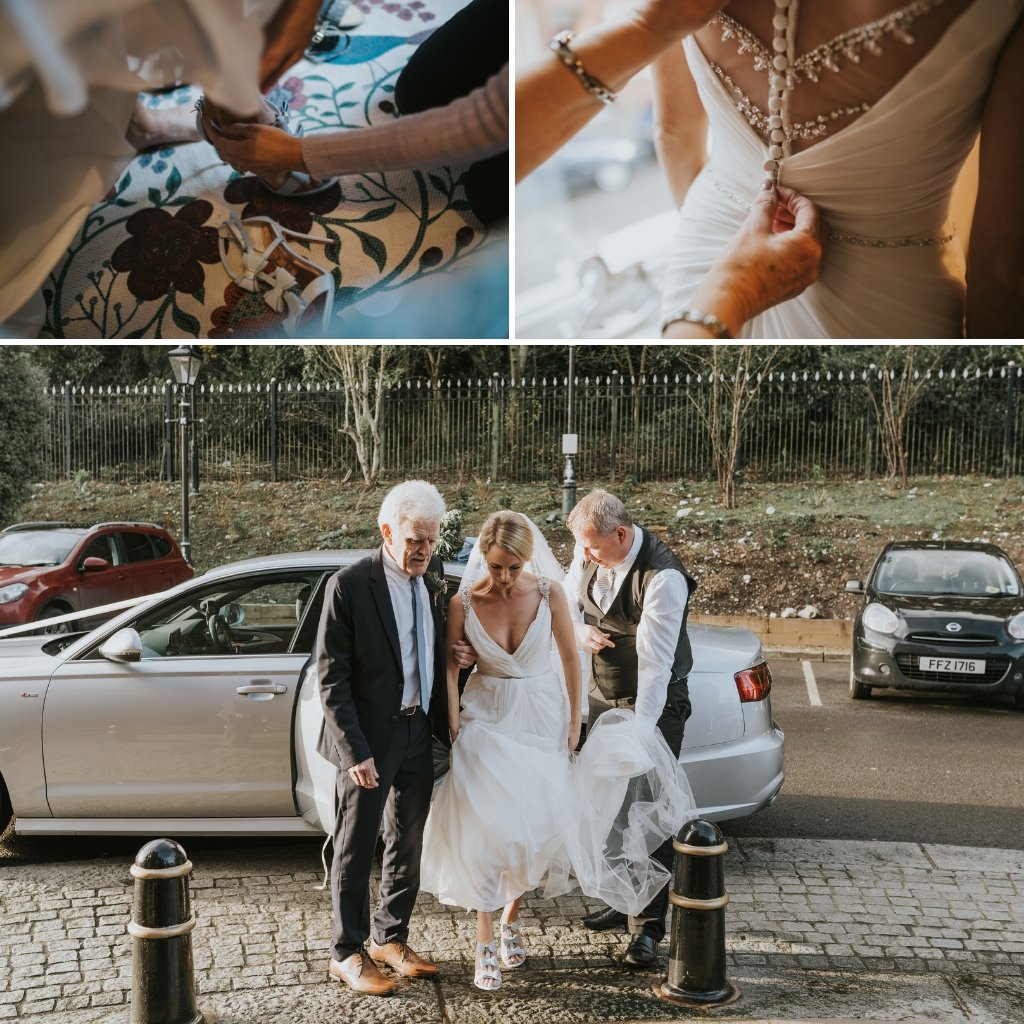 As she walked ahead of him, Antony was prepping himself for the big moment. When she turned to see if he was following her, he was down on one knee! 'We then had a couple of days of celebration and relaxation in Grasmere and Windermere, Lake District before flying to Belfast to start planning our big day.'
The Day
The couple held their entire day at Belfast Castle. The day was to be filled with people from all over the world; USA, Saudi Arabia, Russia, Holland, Germany and Slovenia; so they knew one location that was central to everything was perfect for everyone to feel really part of it.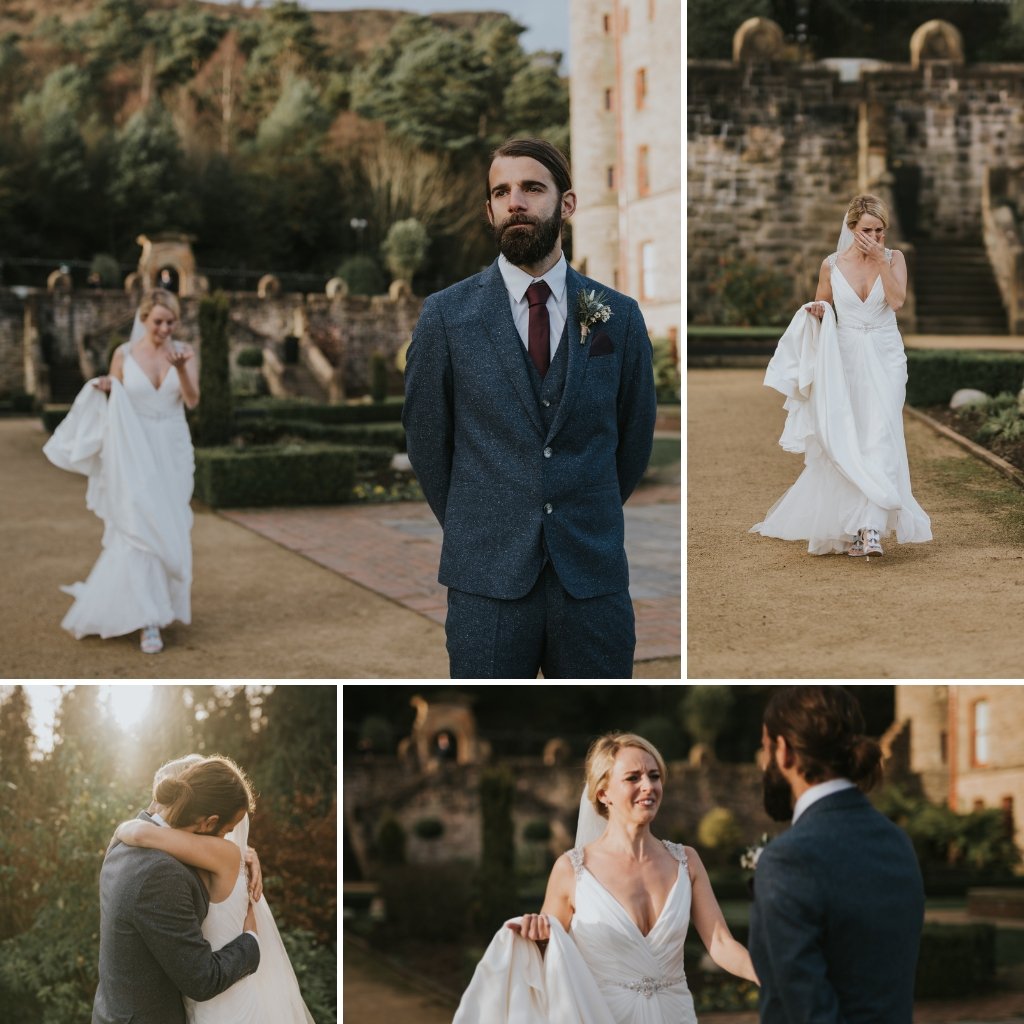 Aisling is a big lover of all things Christmas, so the couple picked 22nd December as their date and featured all things Christmas into their day, with mince pies, mulled wine and Christmas Carols. The colours also reflected the time of year; frosty blue thistles and foliage with a touch of burgundy.
The pair undertook the task of organising and planning their wedding, 'Aisling accounts for 90% of this!' Antony claims. They took it very seriously as they wanted the whole day to be as personal as possible, especially the ceremony. 'We didn't want the ceremony to just be something people had to sit through to get to the fun things!'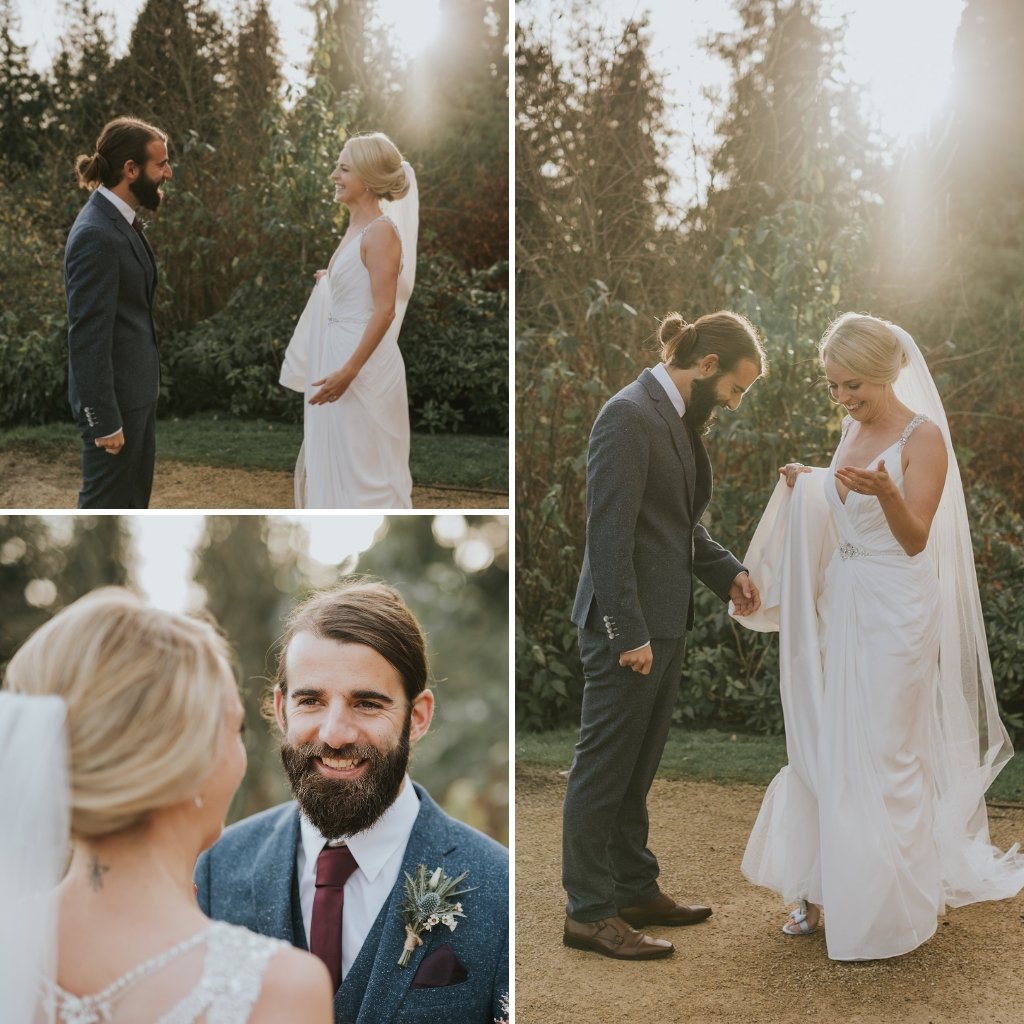 Aisling's parents helped the couple out by gathering up most of the decorations for their festive theme, with her mum's fantastic eye finding beautiful vintage glass candlesticks for the tables after searching high and low.
Their celebrant, Marie Claire Contino, was a great help in advising the couple how to create exactly what they wanted for the ceremony. 'The staff at Belfast Castle were also incredibly helpful, with a special mention to Rafal, who was incredible throughout,' adds Antony.
Photographer
After a lot of research, Antony and Aisling settled quickly on Pure Photo NI as their style and lighting were exactly what they were looking for.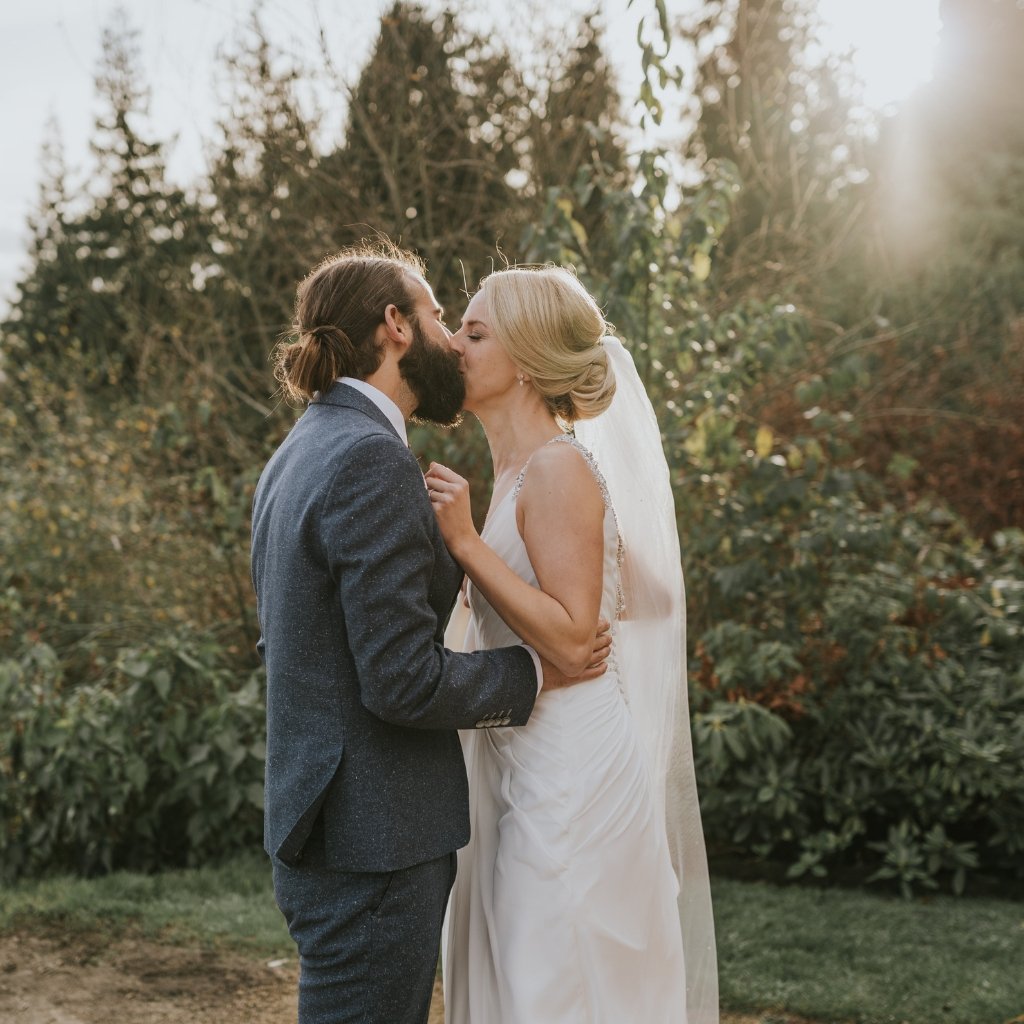 'Tommy and Laurene are the loveliest people and they suggested we try a first look because of some issues with day light due to the time of year. It was the best idea and it was one of our most memorable moments from the day; the photographs are amazing.'
Wedding Dress
Aisling visited two bridal shops before finding her dream dress in Jean Millar & Co, Belfast. 'I had no idea what style I wanted and had tried on almost every style by the time I got to Jean Millar's,' she admits. Unable to settle on anything, Aisling comments that Maureen said she had something she might like from Ellis Bridal. 'The minute she pulled out my dress I was in love,' gushes Aisling.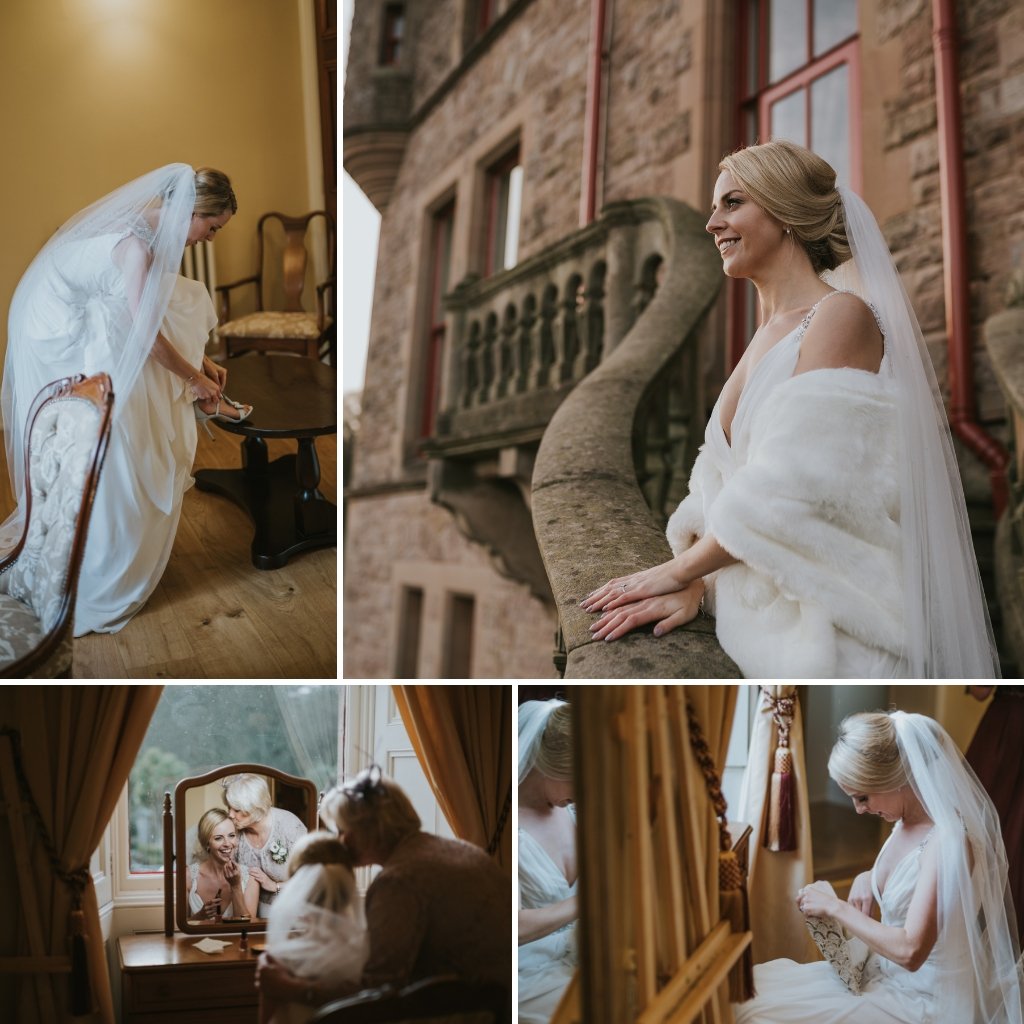 Unlike her usual style, this deep V neck and flowing skirt was the dress of her dreams. The silver and glass beading added the perfect festive touch too! 'I tried it on and knew straight away that it was my dress.' Aisling's veil came from The Wedding Veil Shop and then added three 'something blues'; Ted Baker sandals with blue and gold bows, her engagement ring and favourite blue nail polish.
The bridesmaids' dresses came from Coast, Belfast; burgundy two pieces with sparkle tops and cold shoulder sleeves and a full length tulle skirt.

Décor
Elaine from Ditsy Floral Design helped Aisling transform her frosty, festive theme into flowers. Using thistles, she softened them with lots of foliage and ivories and creams. The long and low design form the ceremony table was moved to the sweetheart table shared by the bride and groom at the reception and it looked amazing next to the glass candlesticks and burgundy candles.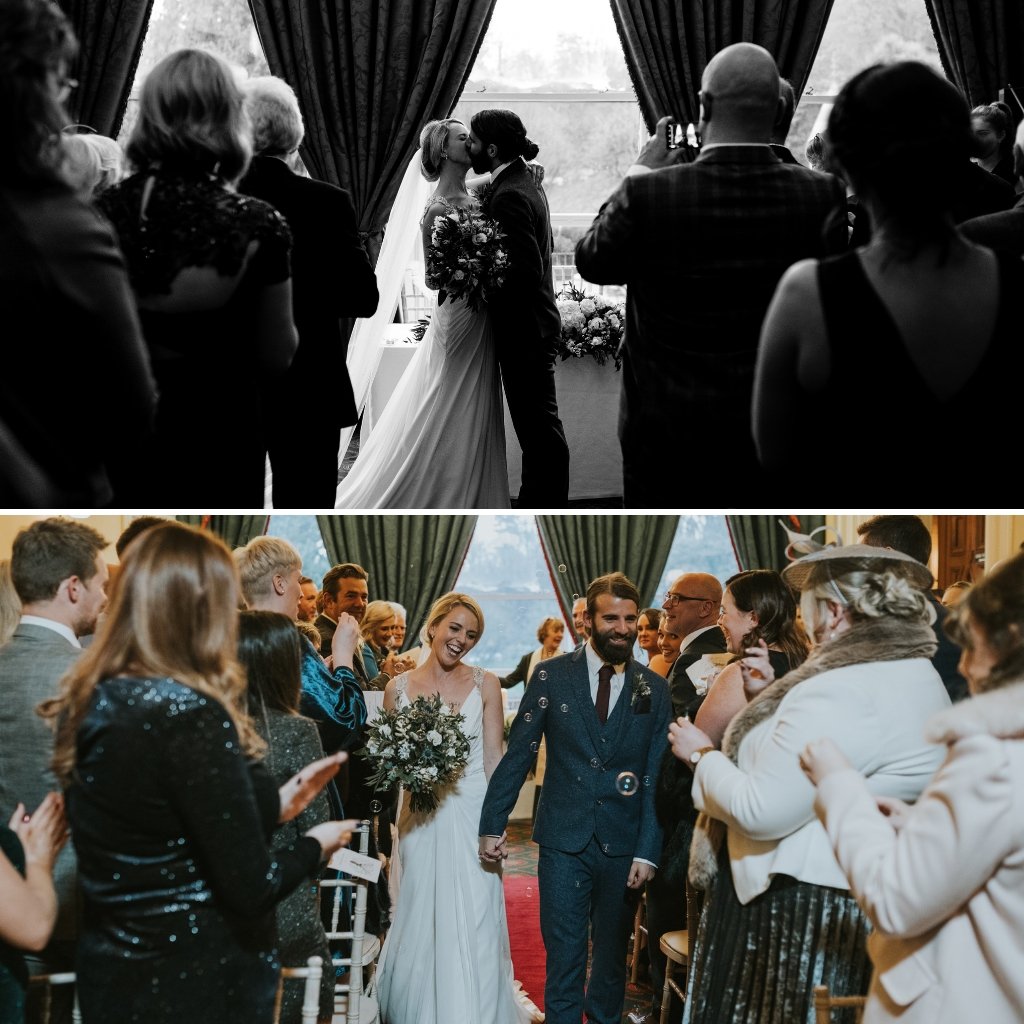 Along with the candlesticks, Ditsy Floral Design filled small vases with simple foliage to match the bridal bouquets and a variety of blue, green and burgundy candles were dispersed around the tables. When it came to the table plan, place names from Belfast, Cumbria and Spain were the obvious option!
Opting for something different, Aisling and Antony wanted their table plan to be a feature board of photos of all their guests, and succeeded in having photos the couple were in! Antony's dad built a massive display board with a plinth for a garland to display them on.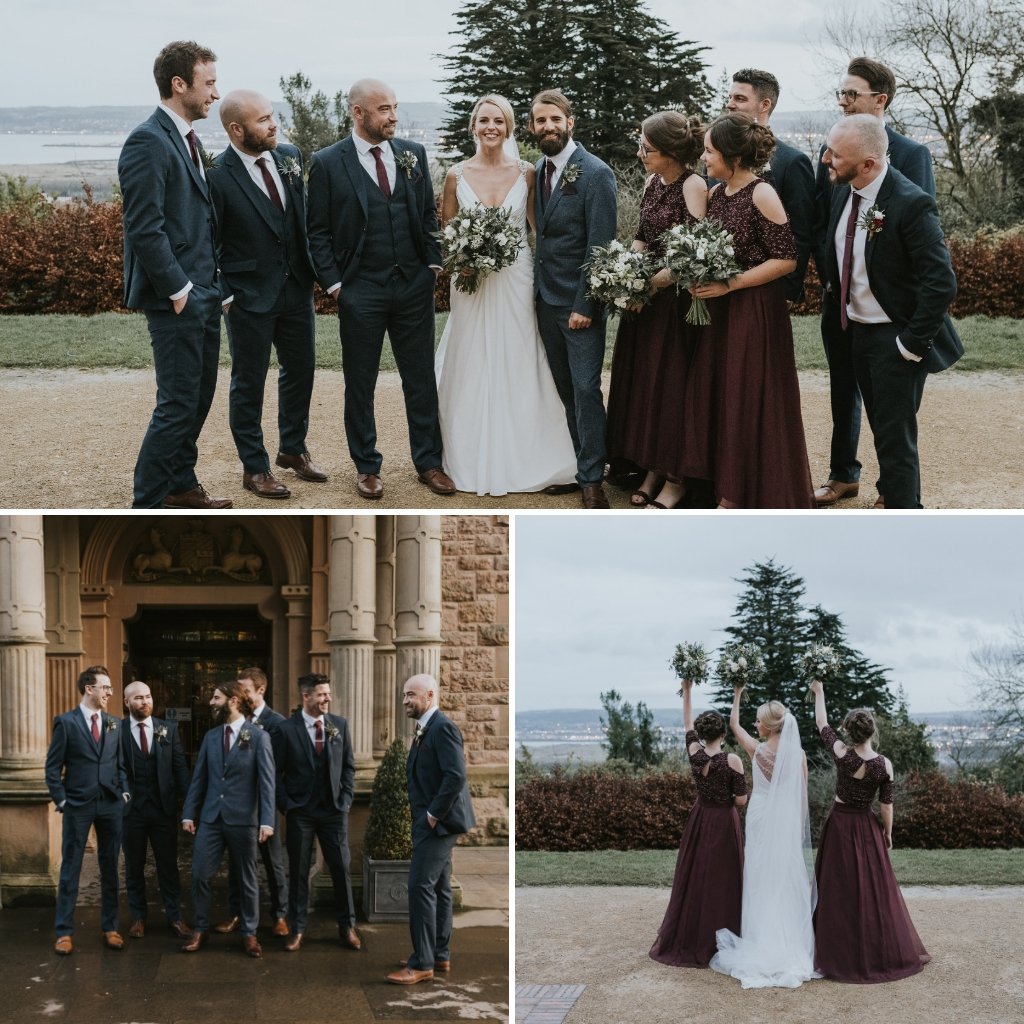 'It was a real hit with everyone as they searched for their picture before taking their seats,' Antony comments, 'Time consuming to make, but worth it for the personal feel we were aiming for.'
Because they lived abroad, Aisling and Antony chose to create a wedding website rather than wedding invites. 'It was a great way to keep guests informed of all the arrangements as well as make suggestions for hotels and gather food choices,' they comment.
For the day, the pair had a stag's head theme running across their wedding stationery, table plan and table names.

Food
Belfast Castle was able to offer a package to Aisling and Antony, meaning guests didn't have to worry about more travelling. 'We had good hearty food with a strong local influence and there were also great vegetarian and vegan alternatives!' they add.
To start they had cured deli meats, vegetable antipasti, chargrilled bruschetta, mascarpone and red pepper pesto. For the main, guests enjoyed Ulster pork belly, braised pork cheek bon bons, smoked creamed potatoes, Armagh cider poached apples, squash puree and market glazed carrots. To finish there was bitter chocolate brownie, Bushmill's whisky macerated berries and clotted cream ice cream.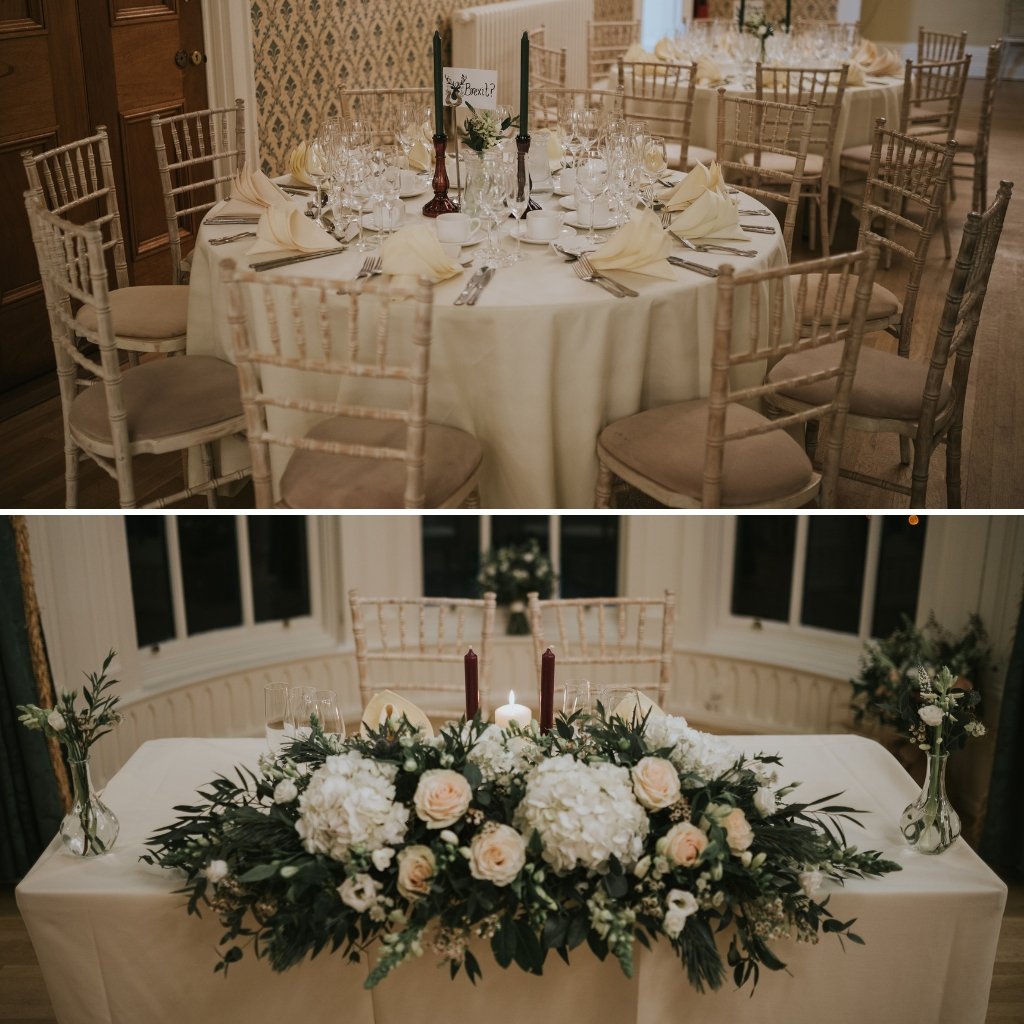 Instead of having a traditional wedding cake, Aisling and Antony focused more on flavours than a themed cake. 'Aisling loves French Village Bakery, so two days before the wedding we ordered three celebration cakes in our favourite flavours.' On the morning on the wedding, Aisling's Man of Honour, Ciaran collected the cakes and they were given a finishing touch by Mariona, a friend's girlfriend, who made cake toppers as a surprise.

Favourite Moment
Antony: 'It's so difficult to narrow it down, but the moment I saw Ash coming down the stairs was such a culmination of time and emotion, planning and hard work, with Ellie Goulding's 'Still Falling For You' playing and all of our family and friends in the room. In that precise moment, everything focused and I realised everything had been for this exact moment and all that mattered was each other and our love.'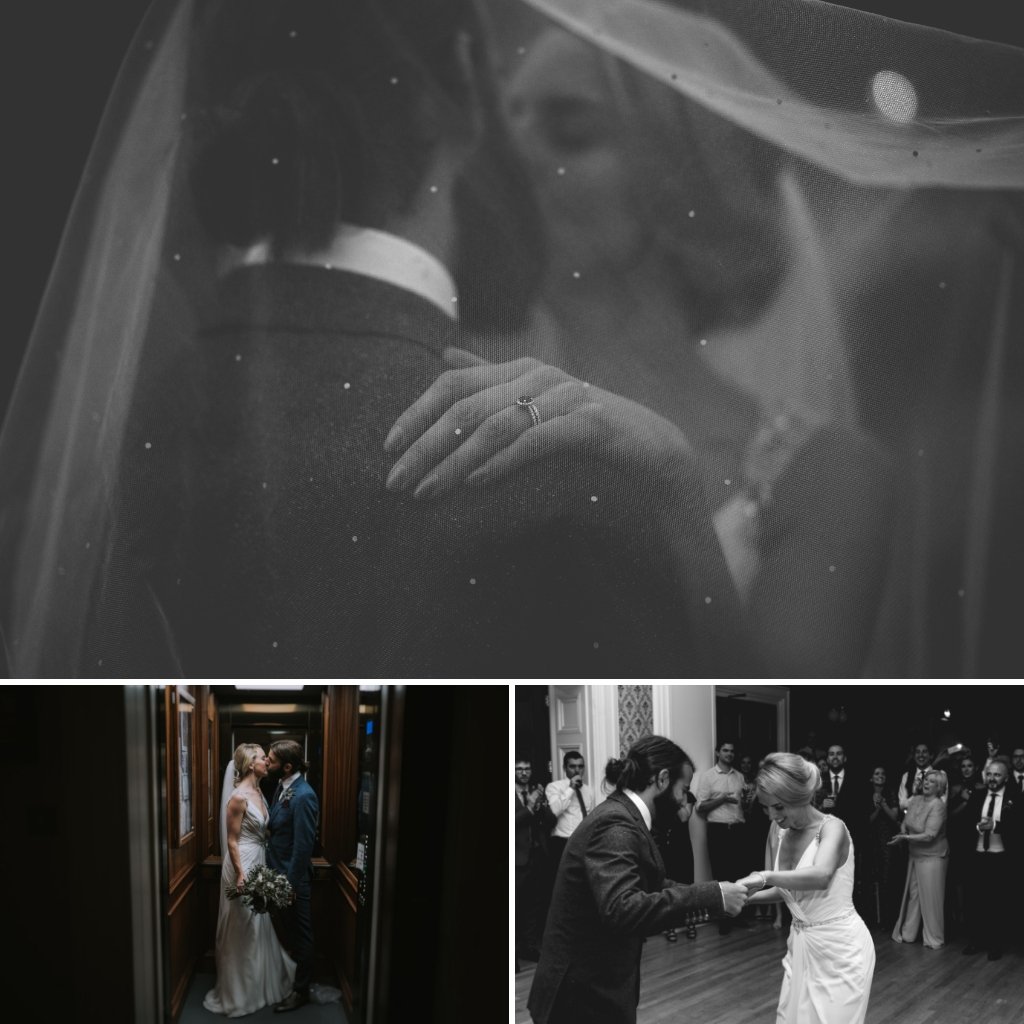 Aisling: 'My favourite moment was definitely the first look. I was so overwhelmed with all the preparations of the morning and when I got out of the car with my Dad I was shaking. But when I saw Antony waiting for me in the corner of the gardens it was like everything went into slow motion. I remember every step I took to get to him and the joy in his face when he spun around and saw me for the first time. It was magical.'