How they met…
'A long time ago, we were at a party when a mutual friend introduced us, we were only 19 when our story began. We have been together for nearly 18 years & have 4 beautiful sons, Eoghan aged 9, Niall aged 8, Conall aged 7 & Ruairi aged 5.'

The Proposal…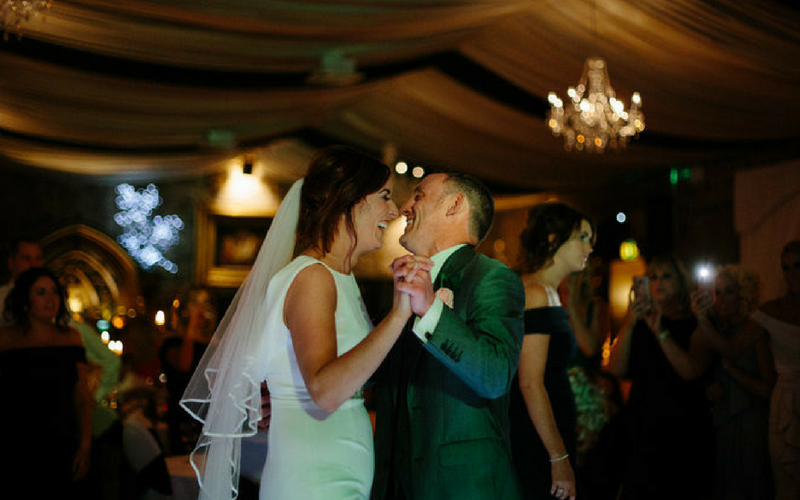 After 17 years and 4 gorgeous boys, the morning of 4th June 2017, Liam got down on one knee, the boys by his side, and gave Fionnuala the most beautiful ring, and asked her to be his wife.
The Venue…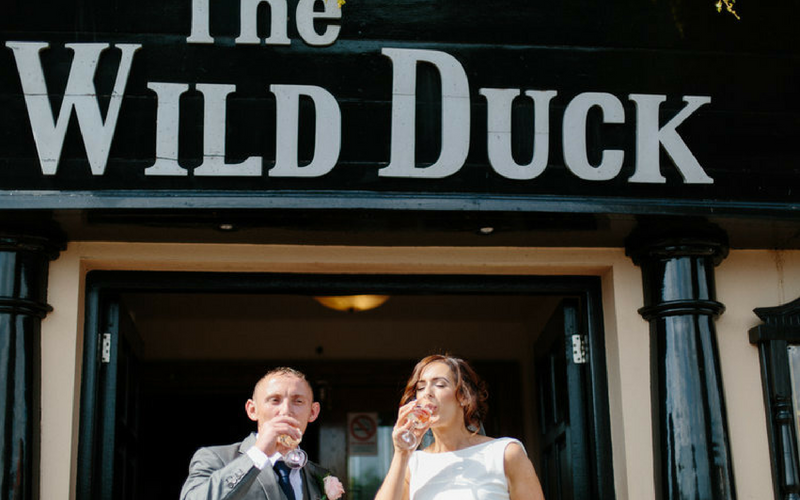 The Wild Duck in Portglenone had been recommended to Fionnuala by a friend. ' I called Eileen and we booked it for July 2017, we met Odhran when we went to see it in the August and were so impressed. Everything was beautiful. Odhran & Eileen made us feel totally at ease and organised everything perfectly. The staff at the Wild Duck Inn could not have done enough on the day for our guests.'
The Reception…
'We had so much fun, we had selfie sticks on the tables for guests to enjoy and a selfie mirror. We had a Ceili after our meal, it was great craic, all our guests were on the dance floor, especially after a few glasses of champagne. The nights entertainment was provided by Instant Replay, Ni Mairead was fantastic!'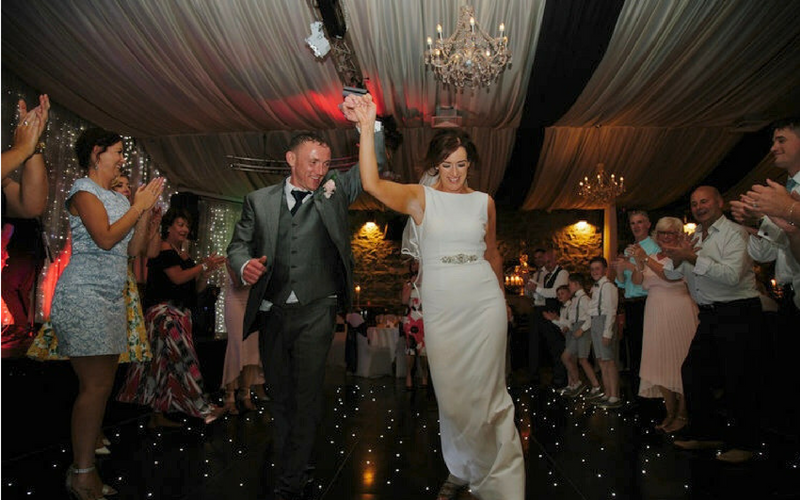 'The wild duck inn is a gorgeous  venue and it was beautifully decorated by Sinead and her amazing team at Swift wedding & event services. Sinead sorted everything & nothing was a problem for her.'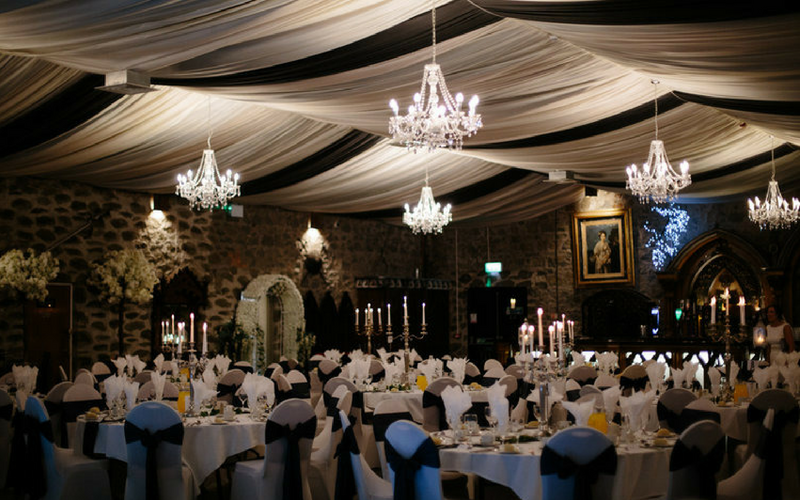 'The flowers were very simple, they were done by my mum's lifelong friend Denise Doherty & my mum's yoga friends.'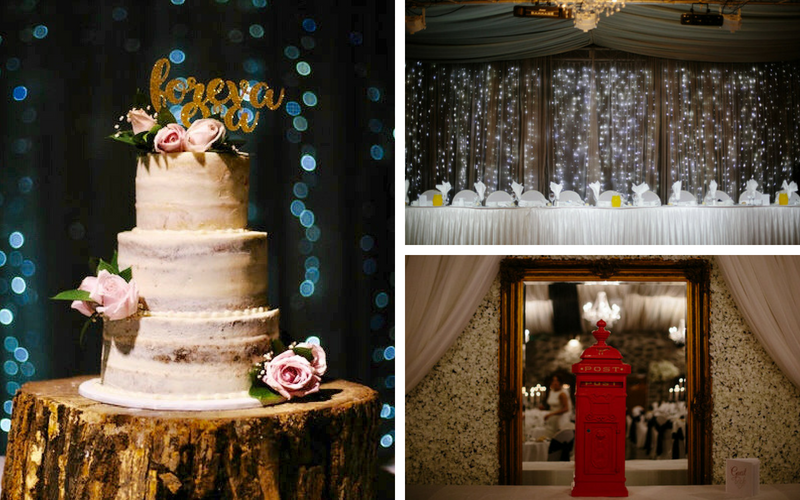 A family friend made Liam and Fionnuala a beautiful  naked cake, it consisted of 3 tiers which was a delicious chocolate cake, carrot cake & Victoria sponge with a cream cheese frosting.
What the Bride wore & the rest…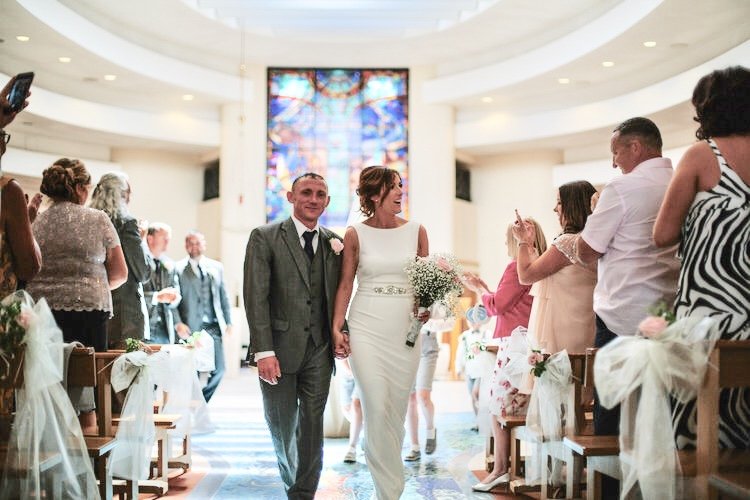 Fionnuala picked a simple and elegant dress, helpfully assisted by her four beautiful bridesmaids and the wonderful staff at Ivory and Pearl Boutique in Comber, Co.Down.
'Again dresses by Kate and her team at Ivory and Pearl, my bridesmaids wore navy and were so stunning.'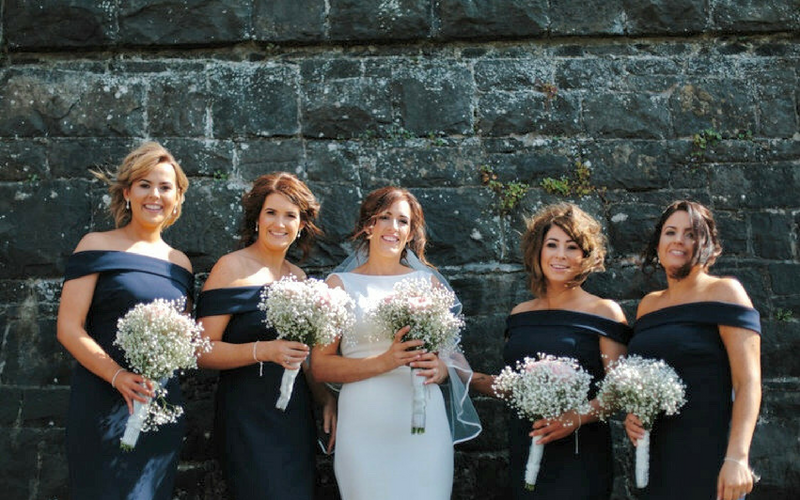 'My bride tribe consisted of my sister Bronagh Moore & 3 cousins Caitriona O'Neil,l Maria McAuley & Eadaoin Fegan. They made my wedding so enjoyable they are the boys godmothers & they walked down the aisle with their god child! They also organised such a party the next day, with gorgeous food from West, a band & great craic with the sun continuing to shine all day.'
'I put the boys outfits together myself & the men were well dressed by North End suit hire in Belfast.'
Capturing the Day…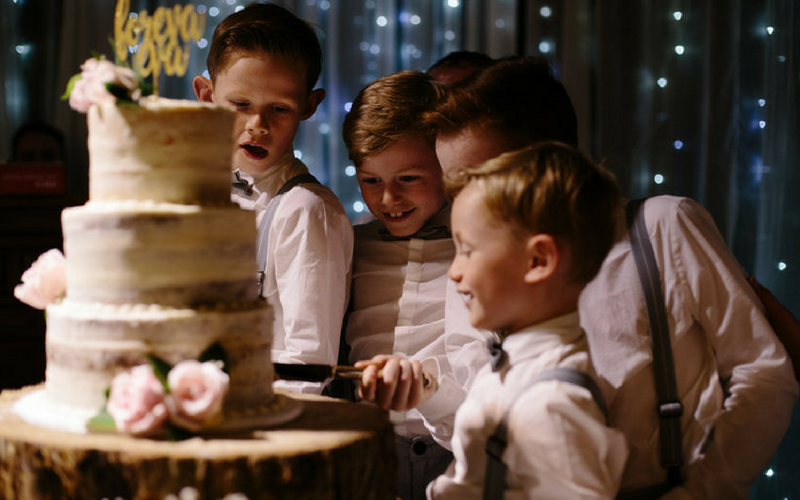 'We choose Laura as we loved her portfolio, she had shot my sisters wedding and her photographs were beautiful. She definitely captures the 'moments', there was no staging or prompting for photographs, everything was natural. Laura was an absolute pleasure to work with, we barely noticed she was there, and in a good way, she fitted in well with our guests and her photos simply speak for themselves. We were so pleased!'
Favourite Moment…
'When we look back there are so many, but one we definitely both agree on would be seeing each other at the church, walking towards Liam with my Dad by my side. Many couples experience their wedding day the traditional way, before having children, but I feel the fact that our 4 boys got to watch us declare our love to one another is priceless!'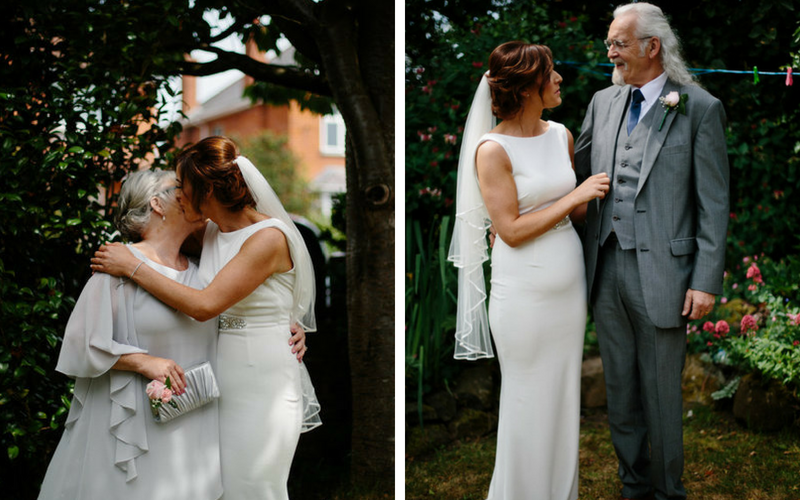 'My mum was an amazing help throughout the wedding, she organised so much, she & her friend Joan made the bridal parties a picnic for after the church which we thoroughly enjoyed in Portgleneone Forest!'
Top Tip…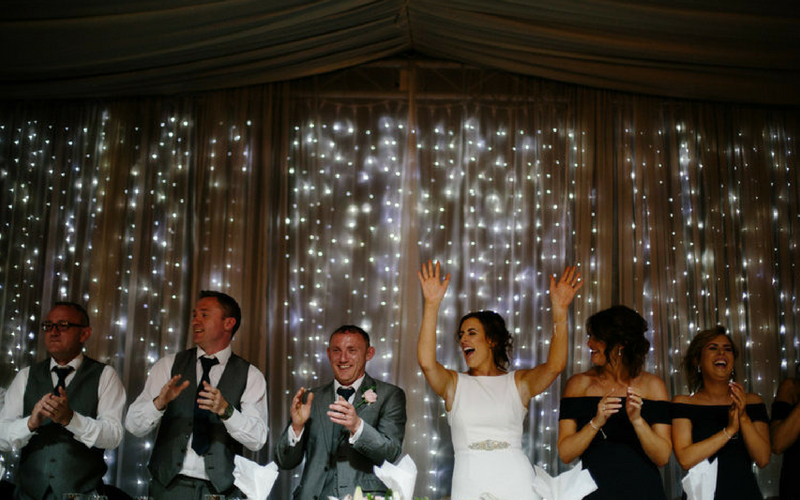 'I would definitely recommend going to a wedding show, you can watch everything come together. I met Sinead from Swift & Kate from Ivory & Pearl & Diane from Booth & Flash Selfie Mirrors all at the Wedding Journal Show. It's so handy!'
Fionnuala & Liam's Dream Wedding Team
Venue – The Wild Duck, Portglenone
Wedding Dress – Ivory & Pearl, Comber
Groomswear – North End Hire, Belfast
Entertainment – Instant Reply NI
Photography – Laura J Curran Photography