Zoë and Joseph tied the knot 30th December 2016 with a ceremony and reception at Waterford Castle in County Wexford.
Photography by Jon Mold
The couple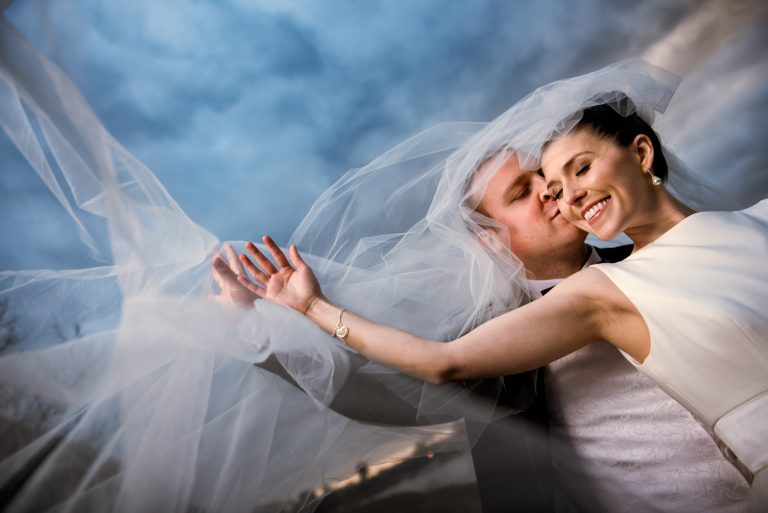 Zoë and Joseph met through mutual friend in March 2012. Zoë was visiting friends in Colorado where Joe was completing his PHD at the School of Mines and once introduced the couple hit if off immediately. 'I was living in Newport Beach, California at the time, says Zoë. 'But after a year of long distance I moved to Colorado and as they say, the rest is history!'
The proposal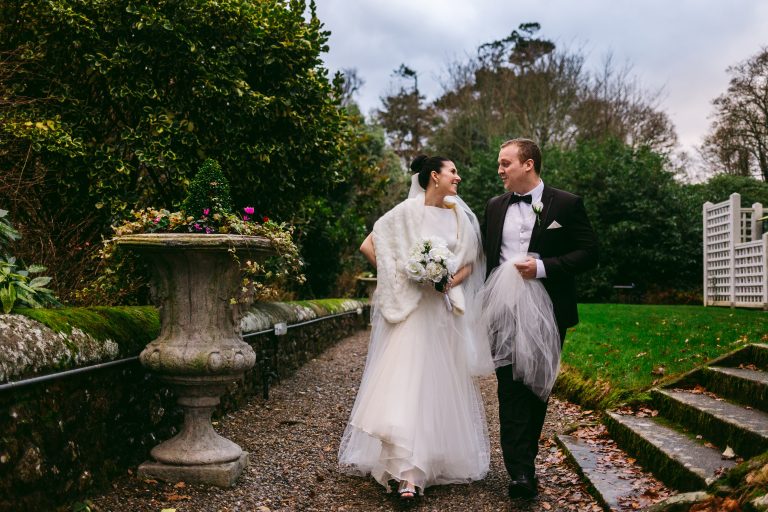 Joe had planned to propose to Zoë over Thanksgiving weekend in her hometown of Butte, Montana but his plans were derailed after his flight into Butte could not land due to bad weather. 'When he finally arrived, he acted quickly, remembers Zoë. 'He asked my mother for permission when I was distracted and then insisted we go grab some coffee, which looking back now was very strange, considering he doesn't drink coffee. We drove past a lookout spot at the Anselmo Mine and stopped. Once outside, he got down on one knee, in the snow, and popped the question. He says his reason for choosing the Anselmo Mine is its headframe is the Eiffel Tower of Butte.'
Venue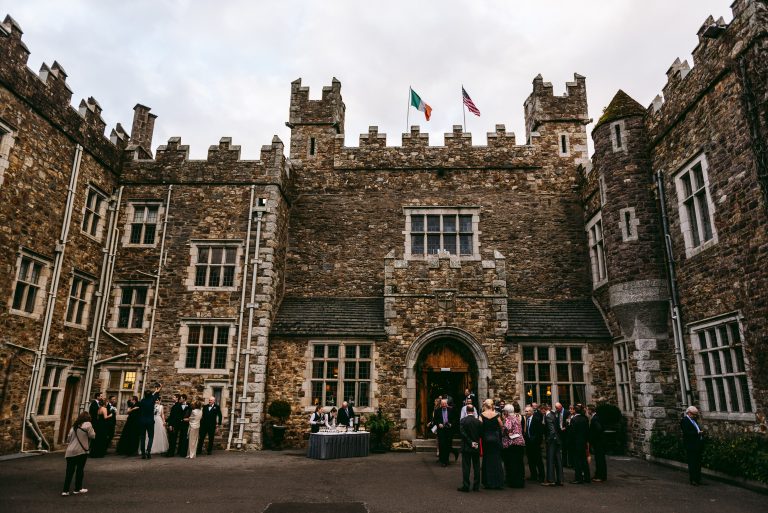 The couple had chose Waterford Castle to host their ceremony and reception. 'We had a short list of venues we loved, but from the beginning Waterford Castle won us over. It has the grandeur of a castle, with the intimate and cosy feeling we had wanted for our day. Keeping in mind that many friends and family would be travelling from around the world, we wanted a venue that was unique and would immediately make you feel that you were in Ireland.
Another winning factor was the food. Choosing our menu was our most fun yet most difficult decision as everything was so delicious. Although the castle hosts over 70 weddings a year, we never felt as if our wedding was one of many. The entire staff was incredibly attentive and made us feel so special. We really cannot thank them enough.'
Theme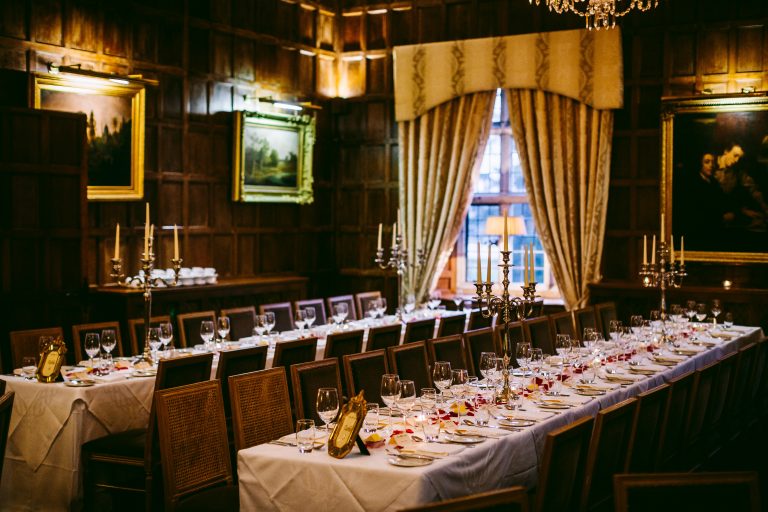 Zoë and Joe chose an intimate theme that reflected them as a couple and made sure all family members and close friends had a distinct part in the day. 'We wanted each meal to be delicious, each drink to be thoroughly enjoyed, and each person to have a memorable experience.'
Photography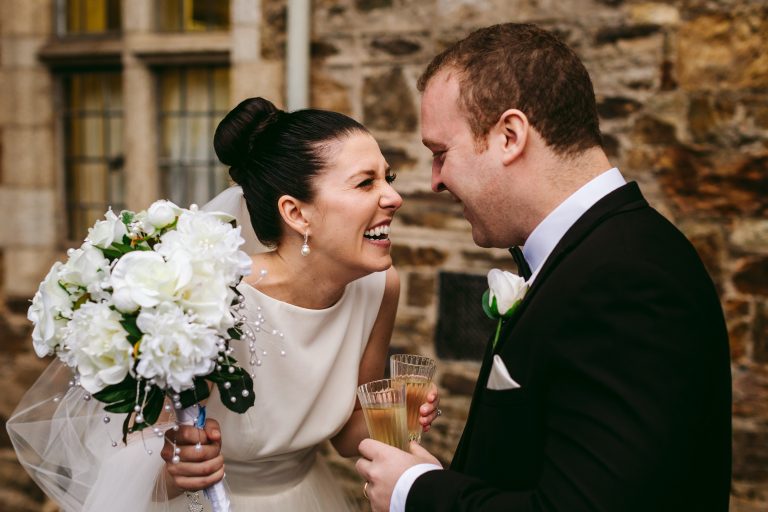 Jon Mold was able to perfectly capture the emotion of Zoë and Joe's big day. Zoë says, 'We started our wedding photographer search on the website Fearless Photographers, and immediately Jon's photos stood out. They were vibrant and full of life, and truly put you in the moment that the picture was taken. We are more than happy with our photos and truly feel that having Jon as our photographer was one of the best decisions we made for our wedding. Not only are his photos stunning, but he was wonderful to work with. His assistants for the day, Marius and Gabi, were also amazing. They all made everyone feel comfortable and almost forget they were there, which lent itself to truly candid photos.'
Wedding Planner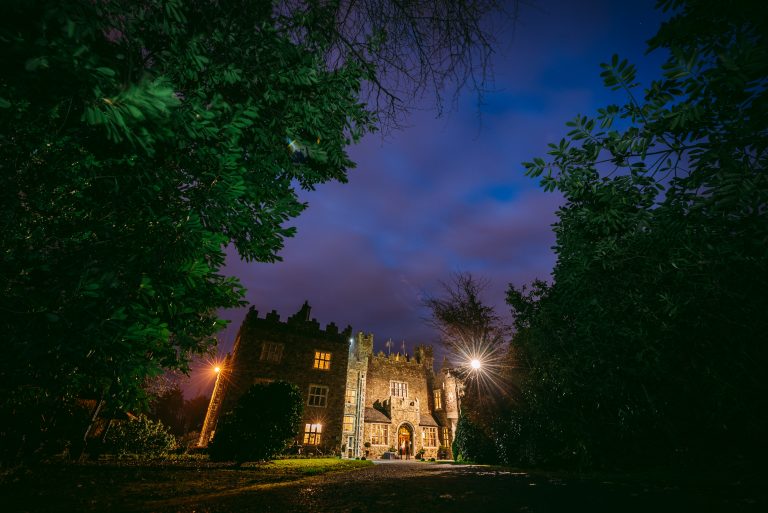 Gillian O'Drea, Wedding & Events Manager at Waterford Castle helped to make Zoë and Joe's day magical. 'She made the day itself and planning leading up to it effortless. Any request was immediately taken care of, she was always quick to respond, and seeing as how we were planning the wedding from over 4,000 miles away, feeling like we could completely trust our planner was essential.'
Wedding Dress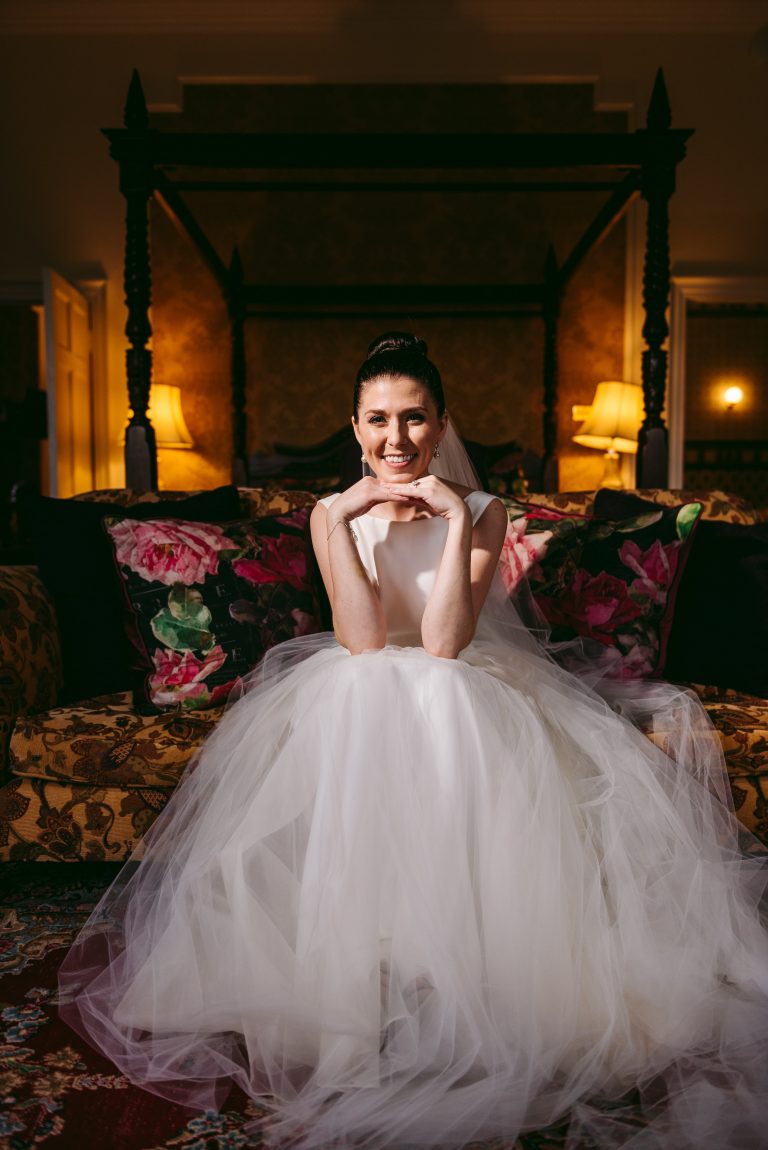 The bride wore a stunning full-length wedding gown with a boatneck crepe top and a skirt made from tulle and organza by THEIA. 'From the moment I put it on, I knew it was the one, says Zoë. 'Not only was it gorgeous, but it was comfortable! I could immediately picture myself walking down the aisle. The best part is, we found out the designer, Don O'Neill, is from Co. Kerry, the same county as my mother-in-law! I found my dress in the US, so of all the dresses I tried on, to choose the one that was from Ireland was too serendipitous.'
Groomswear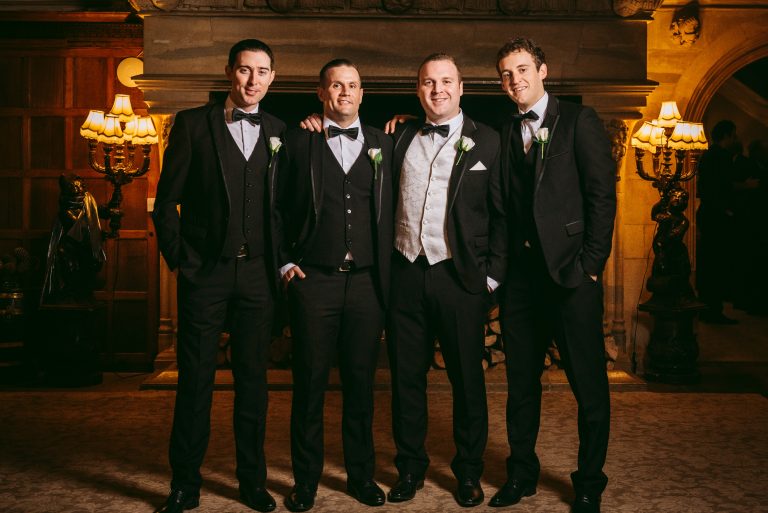 Joe and his groomsmen wore variations of the classic tuxedo. They rented their suits from Galvins in Tullamore, who did a great job making sure everyone looked their best.
The Bridesmaids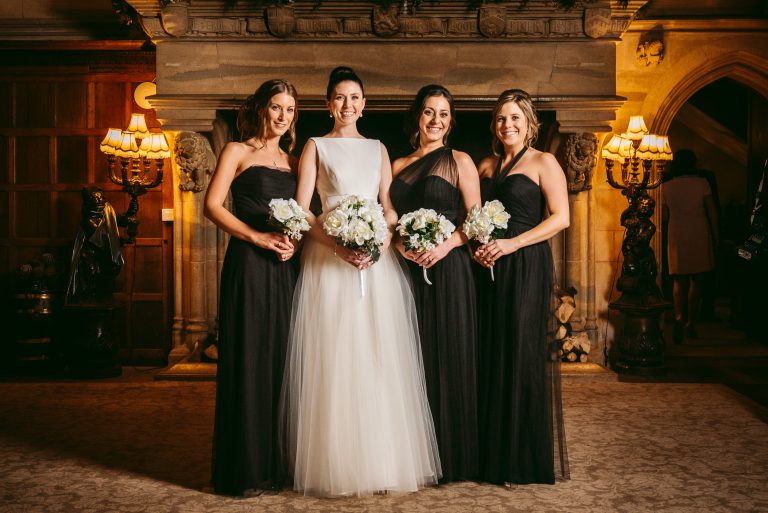 The bridesmaids looked stunning in black Bill Levkoff dresses. 'I wanted them to each to wear something that went best with their taste, so we got them the same designer, material, and colour, but let them choose the style. All of the dresses had tulle skirts, like mine, but the top of each dress was in their individual style.'
Flowers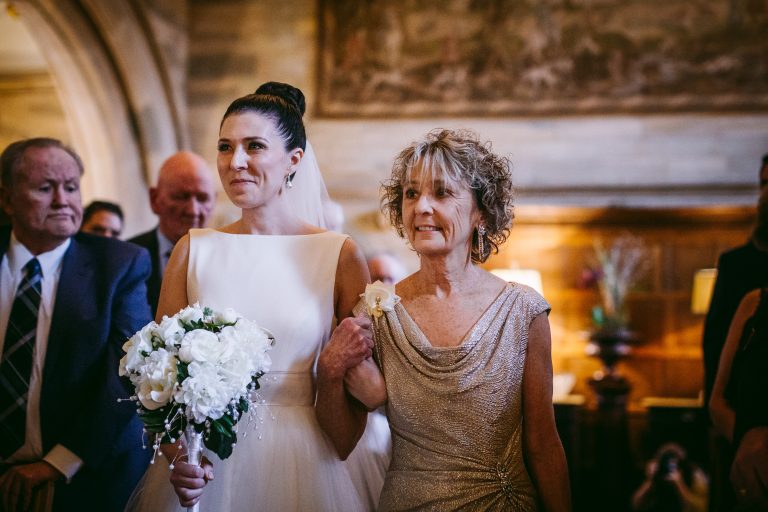 The couple opted to make their own artificial flower bouquets. 'The venue was decorated so beautifully for the Christmas season that no additional flowers were needed to decorate the space, so we thought it would be a fun project to make the bouquets ourselves.'
Stationery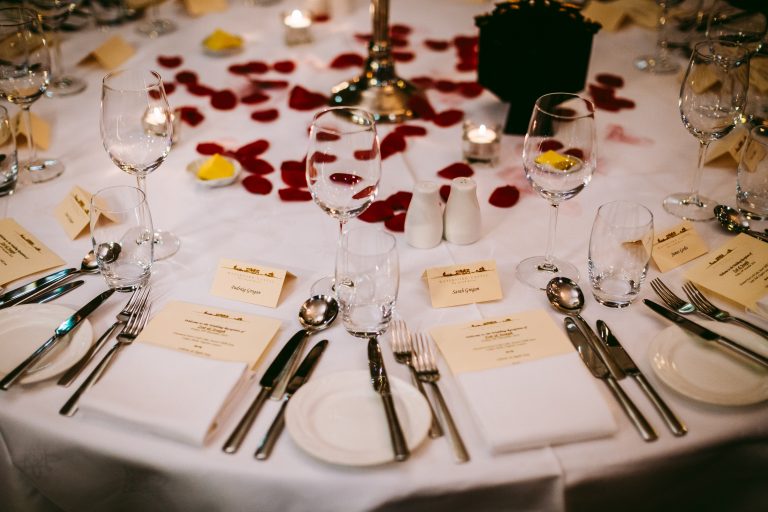 'Our brilliant friend, Tehani Dellar-Pratt, is a graphic designer and created our stationary.  Not only were they beautifully crafted and exactly what we wanted, having the personal touch of a close friend creating something so special for us was a wonderful experience. We wanted something elegant and timeless, which is exactly what she created. '
Hair & Makeup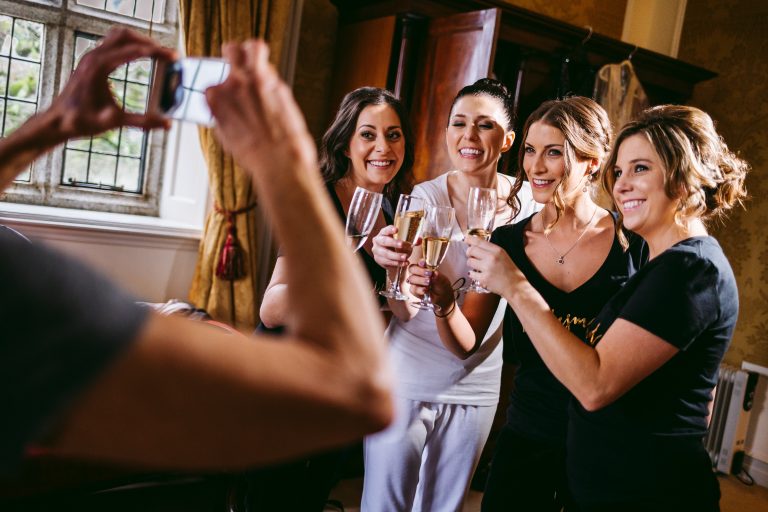 The bridal party's hair and makeup were by GG from Love Hair Weddings and Events, and Brid from Brid's Beauty, both located in Waterford. 'They were an absolute pleasure to work with and made the day of getting ready a breeze.'
Mother of the Bride/Groom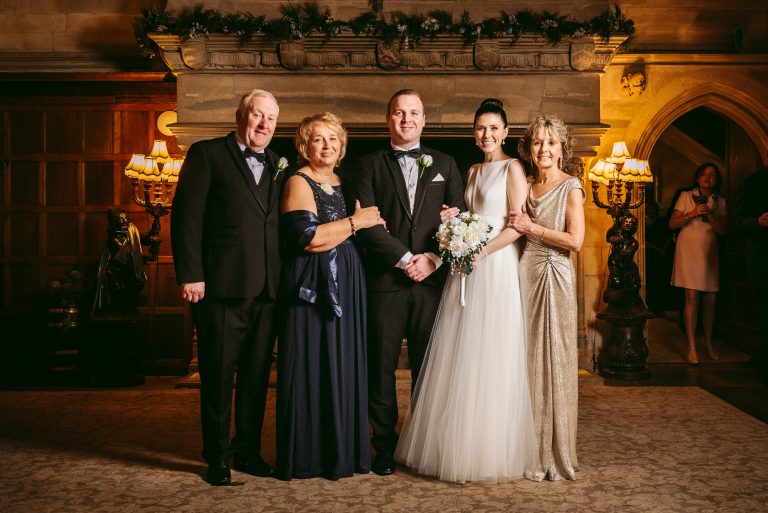 Mother of the Bride, Judith Duryea, wore a floor length gold Ralph Lauren dress accented with a crystal broach at the waist and the Mother of the Groom, Joan Grogan, wore a navy chiffon gown with a beaded bodice by Adrianna Papell. Both dresses were from Macy's Formal Department.
Band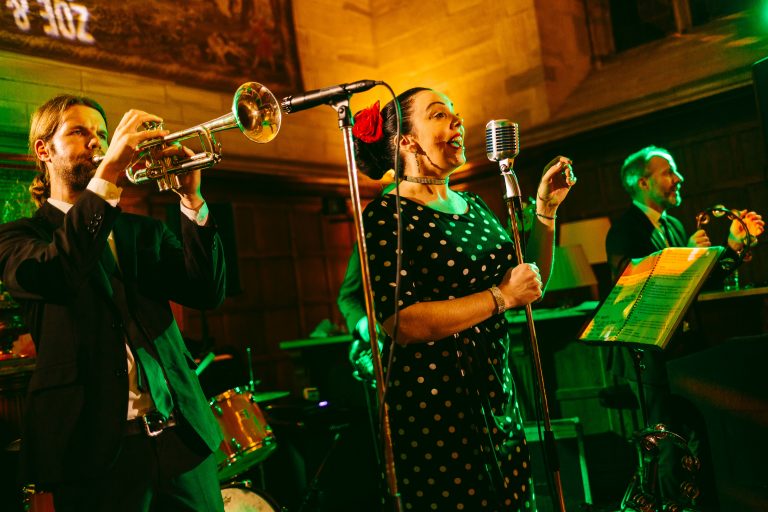 'We would also like to thank Dylan Bible and his trad band for setting the tone during the drinks reception and to the reception band and DJ, Soul Purpose, for making the party so much fun!'
Cake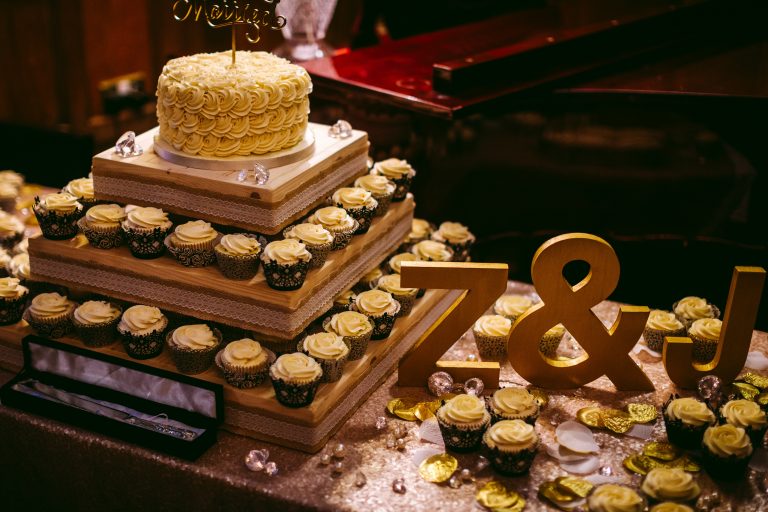 Zoë and Joe opted for cupcakes in a pyramid tower with a smaller biscuit cake on top for cutting from Cherub Couture Cakes in Waterford.
Favourite Moment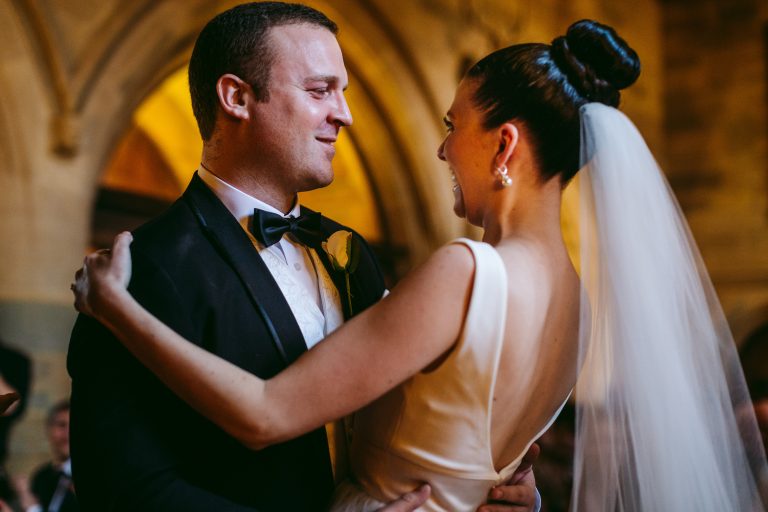 Groom: 'Seeing my wife in her dress for the first time as she walked down the aisle. She was breathtakingly beautiful.'
Bride:  'During the reception, Joe and I took a little break outside to have a few minutes just the two of us. We could see our family and friends through the windows having a fabulous time, and it was so special to be able to take in the amazing day alone together for a brief moment. '
Top Tip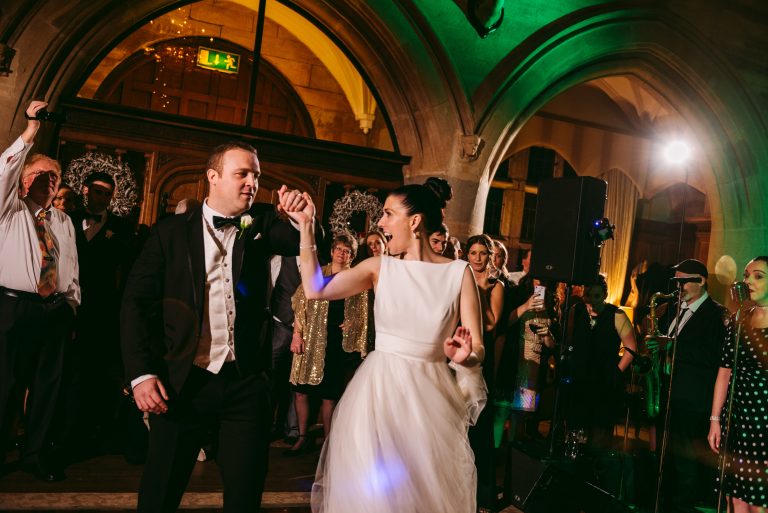 Bride: 'My top tip would be for both the bride and groom to pick one important aspect of the wedding that is their priority. For me it was the photographer, for Joe it was the band and music, which made it easier to make decisions and to budget for things that were less important to us. If you have too many "wants" to focus on, the wedding planning process can get overwhelming, and expensive. '
Groom: 'Marry an event's planner – I really lucked out there!'

If you're stuck choosing the perfect wedding venue, don't stress! The brand-new Wedding Journal Directory of full of the very best Wedding Venues in Co. Roscommon.