Gemma & Matthew tied the knot at St Mary's Star of the Sea, Killyleagh followed by a reception at Daft Eddy's, Killinchy
Photography by Paul Breen Photography
The Couple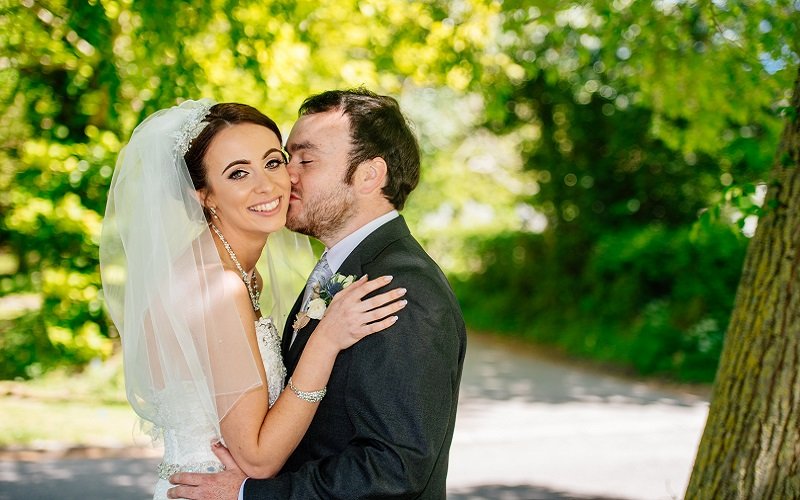 The couple first met in November 2007 when working in their local garage together and went for some drinks with school friends shortly after. Gemma says, "It is a running joke between us that Matthew never actually 'asked me out', but from that evening we have been inseparable and haven't spent a spare moment apart."
The Proposal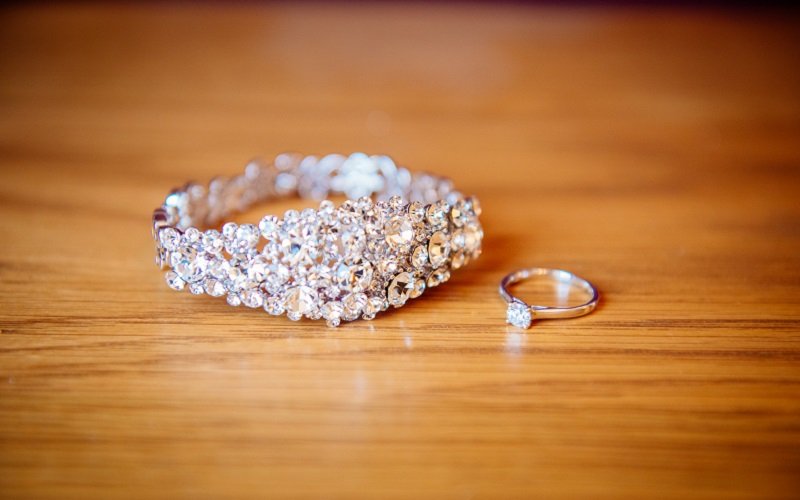 "Being an unconventional couple, it was fitting that our proposal didn't follow a traditional route, says Gemma. "One evening in October 2016, Matthew basically just said, 'So when are we getting married then?' That one small sentence led us to booking our wedding, honeymoon, and purchasing my dress all within three days. We kept it as a special secret and several weeks later Matthew got down on one knee in our home and asked me to be his wife with a beautiful single solitaire ring. We were absolutely thrilled to make it official and later that evening we rang our families, who after all these years had almost given up on us ever getting engaged. The shock of telling them we were engaged was nothing compared to telling them that everything was already booked!"
Venue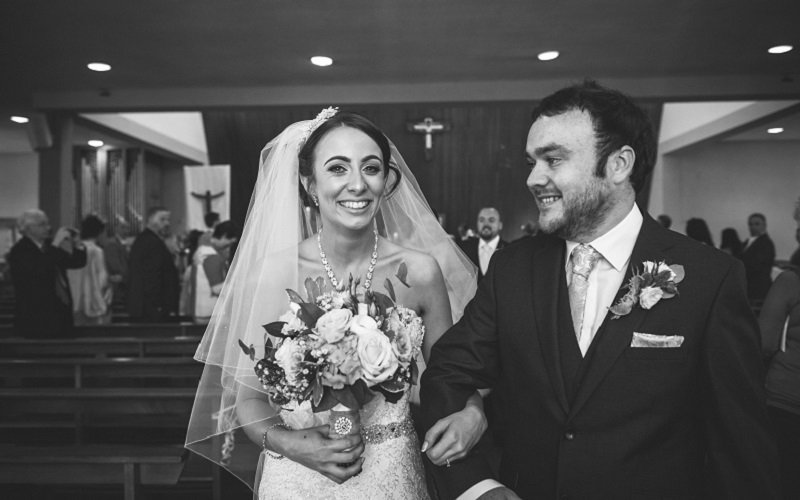 "From the start we were adamant we didn't want a reception. We are not a couple for fuss and attention so we just wanted something low key for immediate family. We chose Daft Eddy's due to its location on the shores of Strangford Lough and because it was close to our home. After the service we had a fabulous meal enjoying the fantastic views at Sketrick Island."
Keeping it a Secret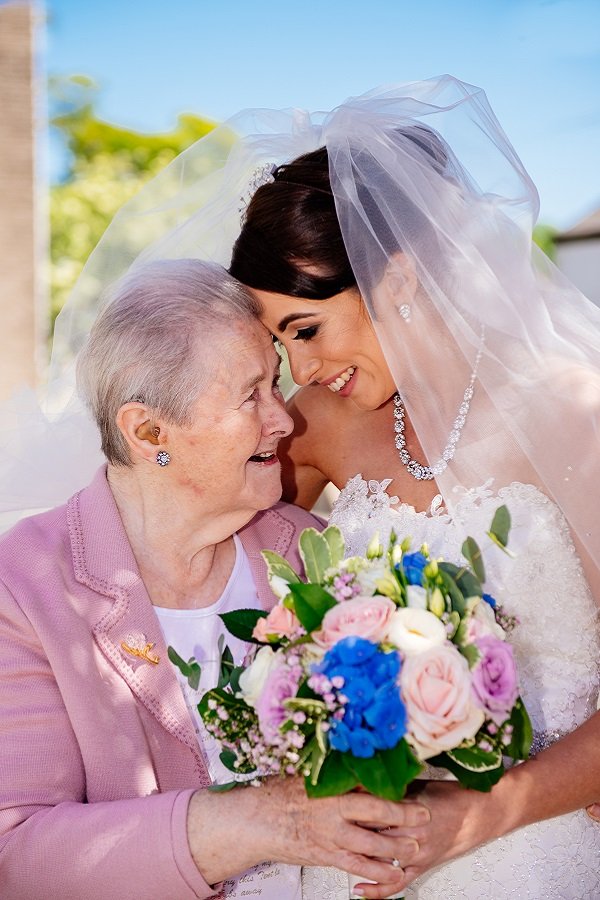 "We decided not to tell anyone about our wedding, and this is one decision we are so glad we made. After being together for so many years we just wanted to get married and the service was the important part for us rather than a having a big day with the usual reception. Only our immediate family who attended the service knew about the wedding. Our friends got the shock of their life when we made the announcement later that evening that we were married."
Theme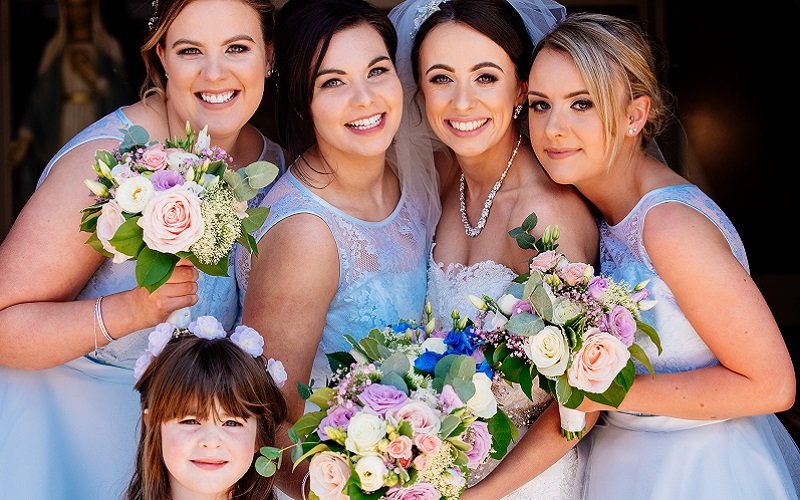 Due to the intimate nature of Gemma and Matthew's wedding, they chose a simple, no fuss day without a theme. After the bridesmaids' dresses were picked, everything fell into place.
Photography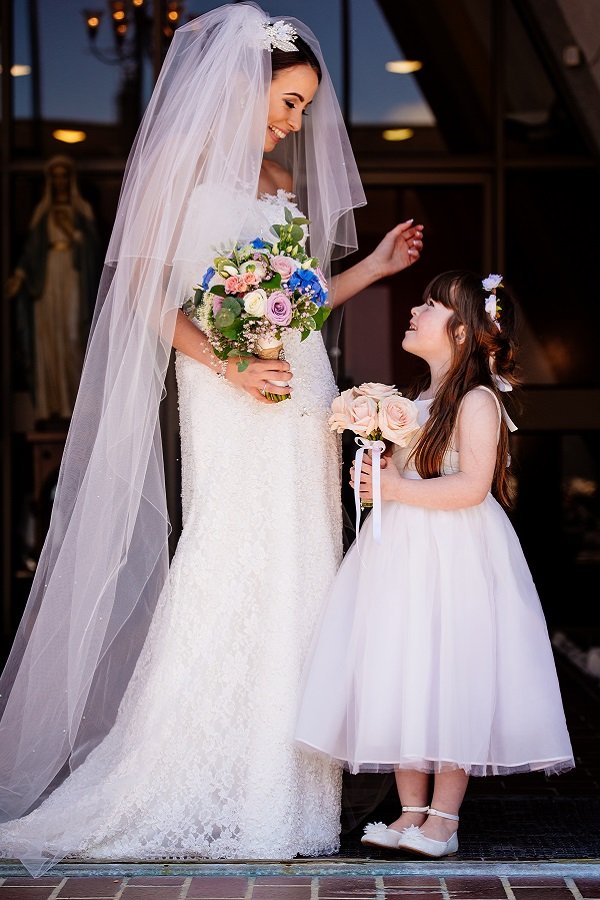 Having no experience with photography, Gemma and Matthew didn't know where to start, but after coming across Paul on the internet and seeing his portfolio, they just knew he was the one for them. "His pictures seemed to capture each moment perfectly, says Gemma. "Everyone looked to be having fun in all his photographs and that was important to us as we were both dreading the thought of having wedding pictures taken. His photographs were bright and full of vibrant colours which really drew us to him. The service he provided was flawless and we have now got hundreds of memories from our day to treasure for a lifetime. I would highly recommend Paul to everyone – he really was fantastic!"
Wedding Dress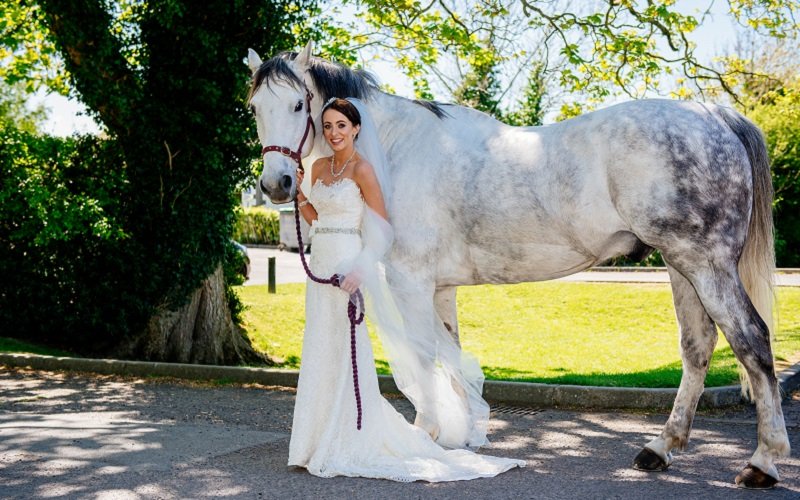 The bride looked beautiful in an ivory fitted Anna Romysh, Haute Couture Faragé gown with crystal and silver appliqué from Pianta Bride in Ballynahinch. Gemma completed her look with a thin jewelled waistband and a two tiered Cathedral length veil with crystal embellishment. "I was returning home from the airport two days after we decided to get married and saw this dress in the window sparkling away, remembers Gemma. "I phoned up first thing the next morning and by 11am I had tried it on and that was that. The dress was bought about 6 dress sizes too big but that didn't matter to me. I knew this was this dress I wanted to walk down the aisle in."
Groomswear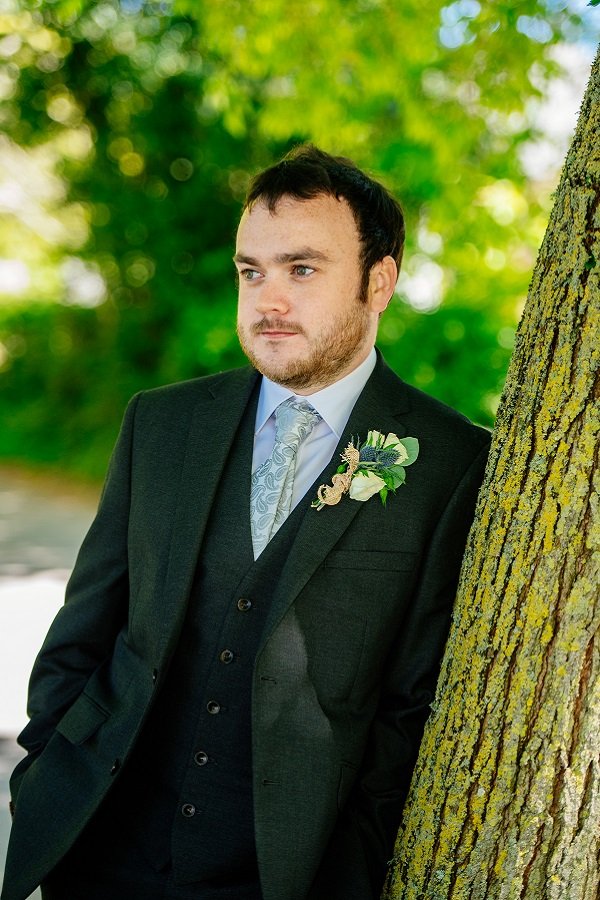 The groom wore a three piece suit from Marks & Spencer and paired it with a tie from Kelvin Graham in Ballynahinch.
The Bridesmaids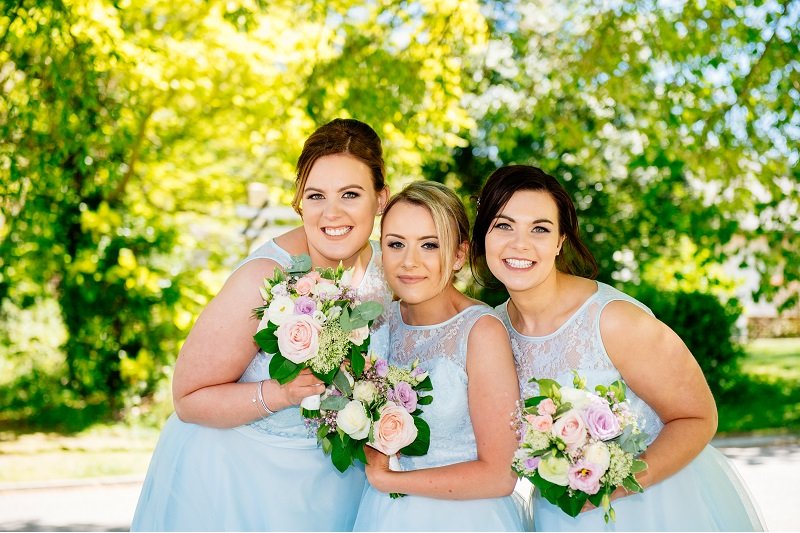 The bridesmaids wore powder blue, tea length dresses from Naomi Bridal in Ballynahinch. "It was the style that initially drew us to the dresses; I had wanted something a bit different and felt these were just that. They had lots of compliments about their dresses on the day!"
Wedding Flowers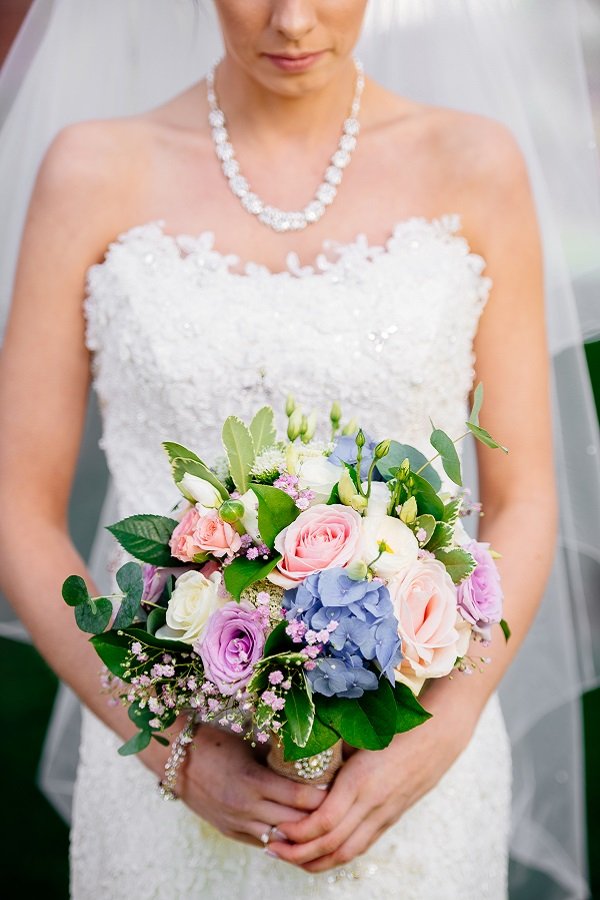 "Little Gem Greengrocers, Killyleagh. Sharon did herself proud with our gorgeous flowers! I gave her free reign on all the bouquets with regards to style and flowers – I just asked her to match them to the bridesmaid dresses. The outcome was stunning, and we were truly thrilled with the results, from the buttonholes to the bride's bouquet, they were all outstanding and finished to perfection!"
Mother of the Bride/Groom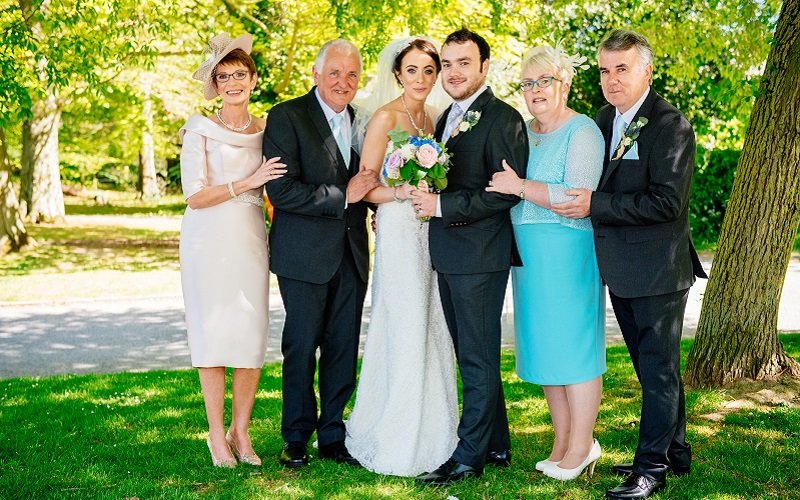 The Mother of the Bride's outfit was from Gasp Boutique in Armagh and the Mother of the Groom's outfit was from Magowan Fashion in Ballynahinch.
Favourite Moment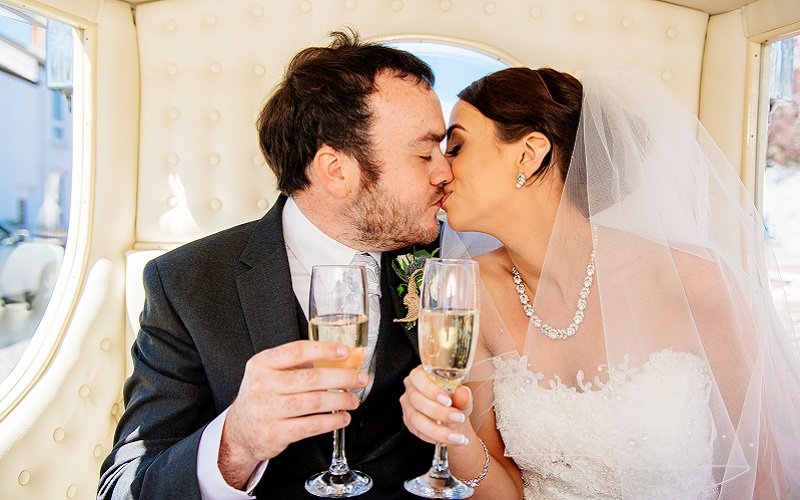 "Toasting the start of married life with a glass of champagne while travelling along the coast in a horse and carriage."
Top Tip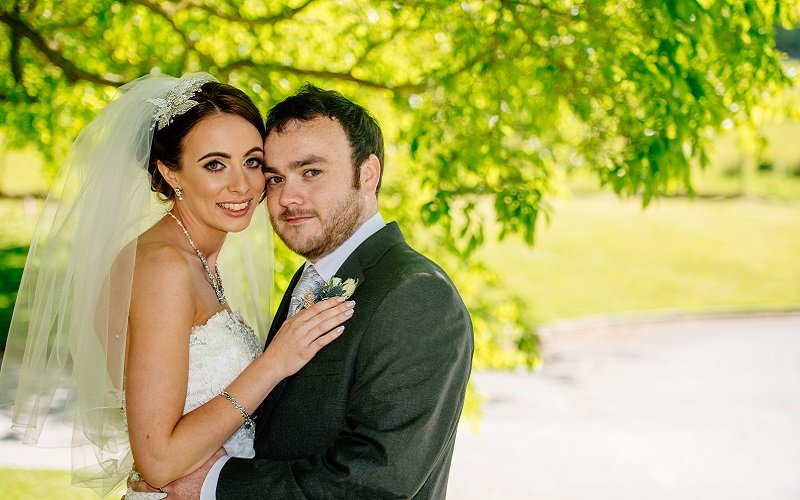 Groom: "Just do your own thing, and support local businesses"
Bride: "Don't be afraid to say no! Have your day the way you want to and have no regrets."
Choosing the perfect venue is one of the most important decisions you'll make for your wedding. But don't worry! The brand-new Wedding Journal Directory of full of the very best Wedding Venues in Co. Tipperary.