7th June 2013, Ceremony and reception at Markree Castle, Collooney, Sligo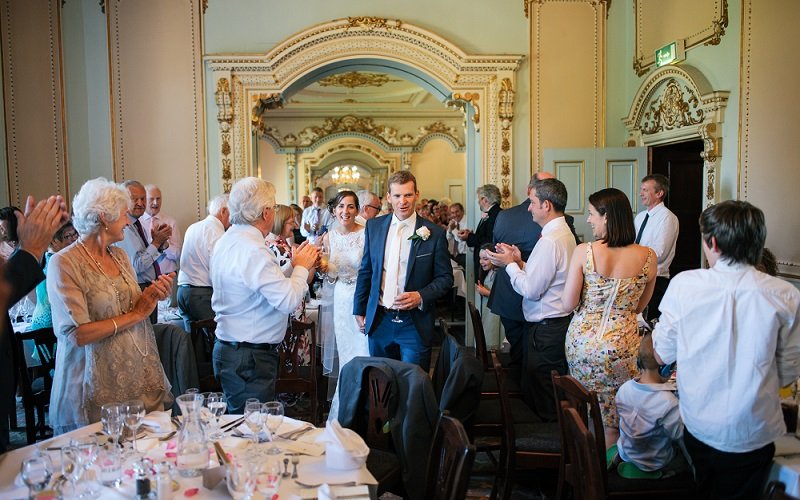 Photography by Darek Smietana
The couple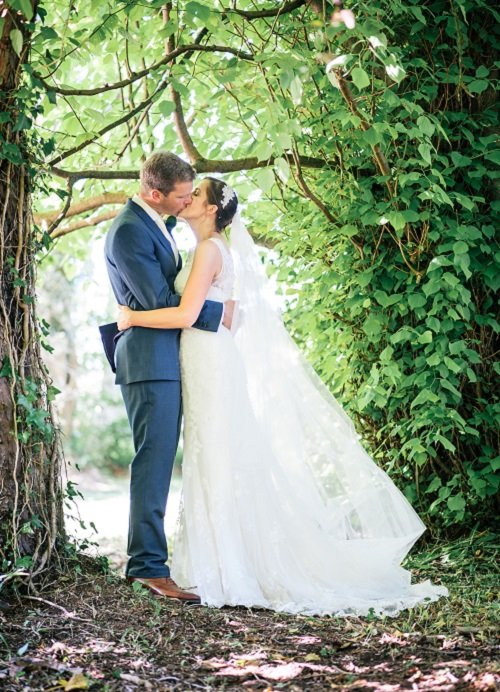 Ciara found going to the gym became a whole lot easier when she spotted Patrick: "I found out I liked jumping up and down to music whilst keeping an eye on the handsome, fit guy who always seemed to be around!" she laughs. Small chat led to a date and on Ciara's 40th birthday, Patrick took her engagement ring shopping.
The venue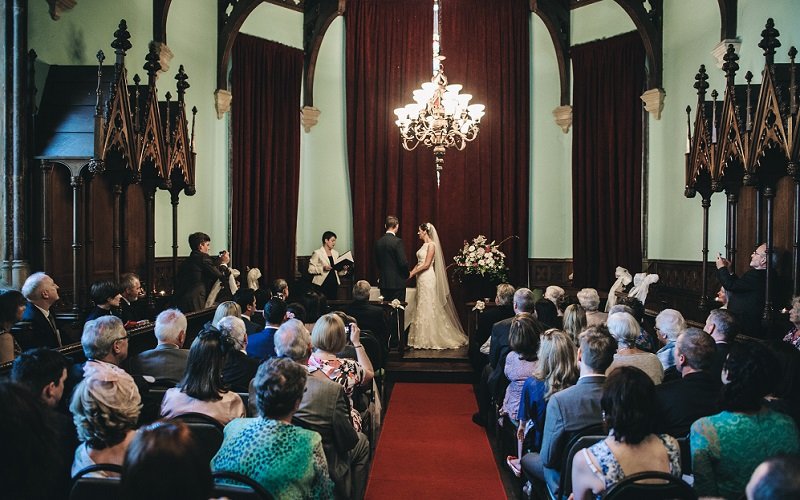 "We liked the idea of having our wedding over a few days so that all our family and friends could stay in one place and enjoy the party," explains Ciara. On a friend's recommendation they visited Markree Castle and were sold by its charms. "It was a drizzly grey day but when we saw the chapel, the massive fire, the beautifully ornate and bright dining room and the stunning grounds we knew it was perfect."
Wedding dress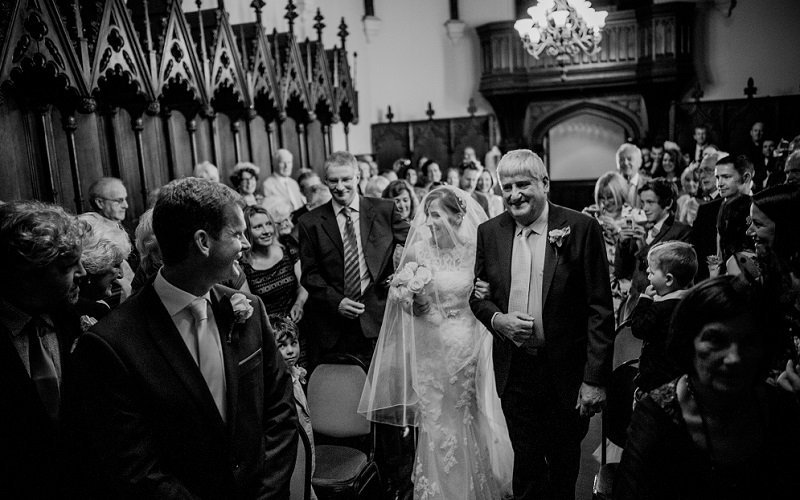 Initially thinking she wanted a 'plain' wedding dress, Ciara was won over by a stunning lace Justin Alexander gown to which she added a beautifully intricate belt.
Groomswear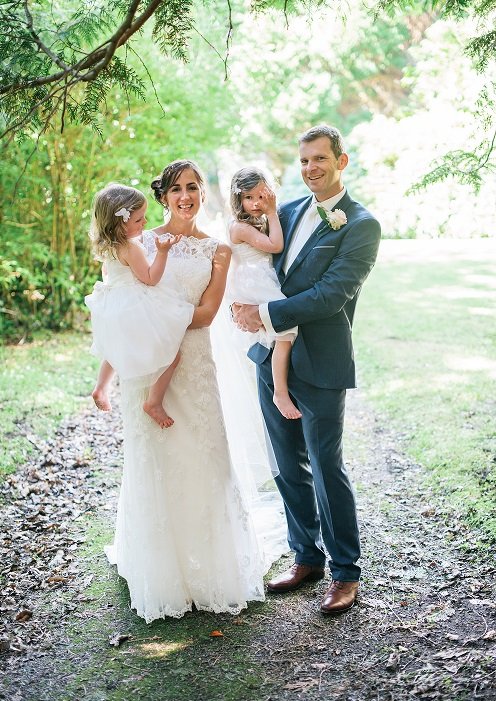 Patrick wore a navy Remus Uomo suit with ivory shirt and tie and the coolest brown brogues which, Ciara reveals, he had to practice walking in!
The bridesmaids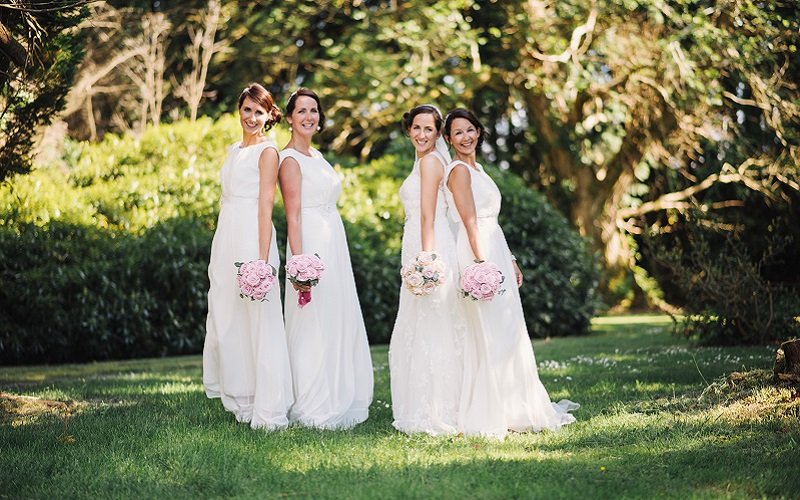 Ciara's two bridesmaids wore ivory dresses from Debenhams which were customised with sequins and flowers.
The flowers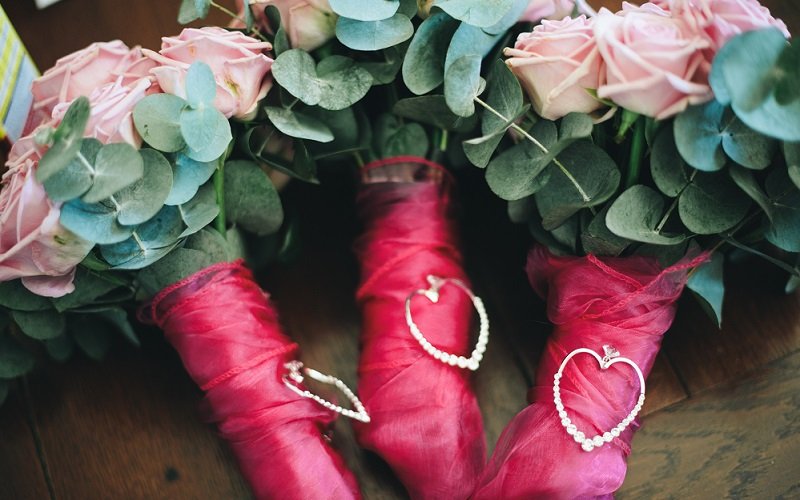 In keeping with family tradition, Ciara's talented aunt created the wedding flowers. "She put together pink roses for my sisters and antique roses for me," reveals Ciara. " I loved them. She also made up little flower wands for our two daughters Carrie and Kate and all our nieces."
Favourite moment: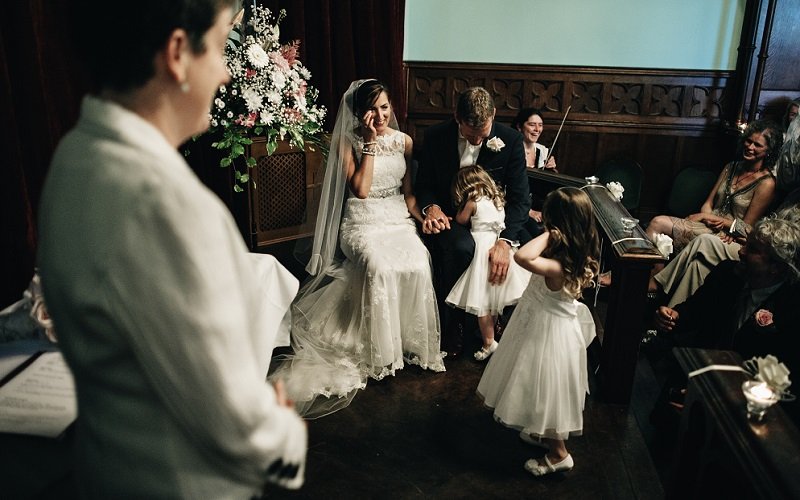 Patrick: Exchanging vows because it made it all real that we were actually getting married.  I also liked walking into the room as a newly married couple and everyone cheering us.
Ciara: Getting ready with my lovely sisters; walking in with my Dad and seeing all the people I really like looking fabulous; holding hands with Patrick and realising I wasn't nervous or teary but so excited; going off on our own for our photos and some smooching; the lovely things people said during their speeches and the response I got from my speech; dancing, dancing, dancing; knowing Patrick was my husband!
Top tip:
Don't get caught up in small things. It really is just one day – an extraordinary day – but just one day so don't put your life on hold for it.