11th July 2016. Ceremony and reception at Cafe La Ola, Lanzarote
Photography by James Mitchell 
Sun, sea and sand, this Kildare couple married in lovely Lanzarote
The couple
Teenage sweethearts Dawn and Paul first met many years ago when Dawn asked Paul to go to her debs.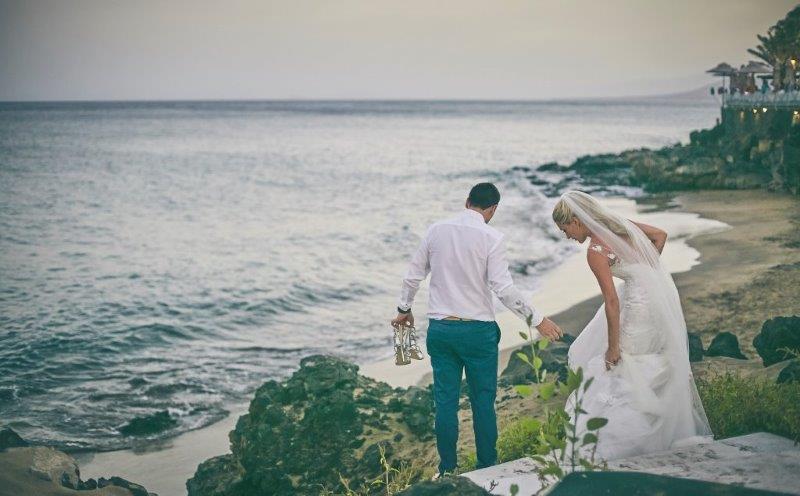 The proposal
"Paul is typically not romantic, so when it happened he completely off guard," Dawn begins. "We were at home on Valentine's Day and I was preparing the vegetables at the kitchen sink. The two kids walked in holding flowers and chocolates for me and Paul followed suit except he was holding a ring box in his hand and wobbled down onto one knee."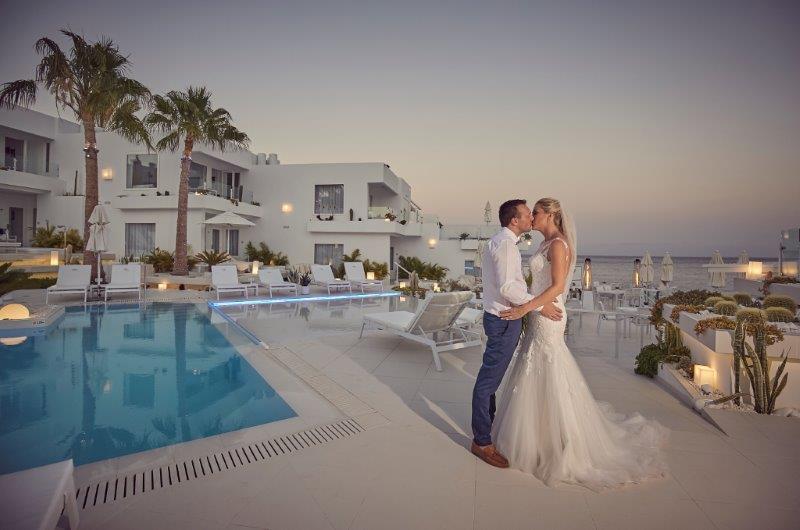 Venue
"Lanzarote is an island close to our hearts and our entire family travel to each year to holiday," Dawn explains. "I always knew I wanted to get married abroad so it made sense for it to be Lanzarote. When I had viewed Cafe La Ola I knew it was the perfect place right on the seafront with a beautiful colourful relaxed Moroccan theme."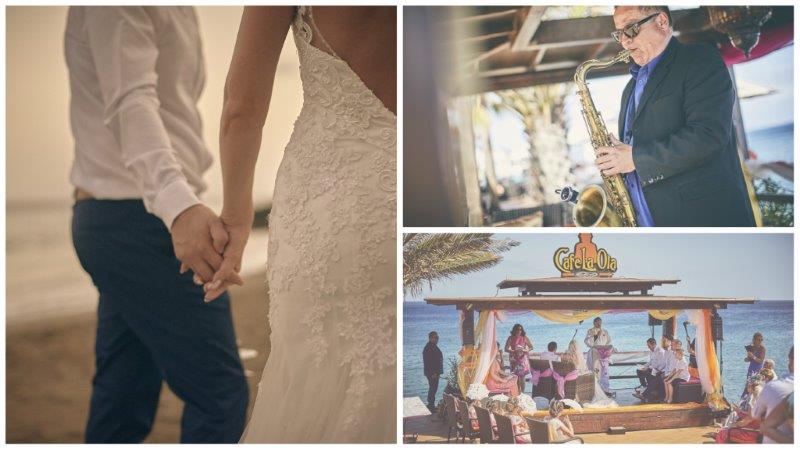 Theme
"Cafe la Ola influenced my theme," Dawn explains, "my bridesmaids wore coral dresses and the flower girls wore flowy ivory dresses with jewelled headpieces and handmade parasols."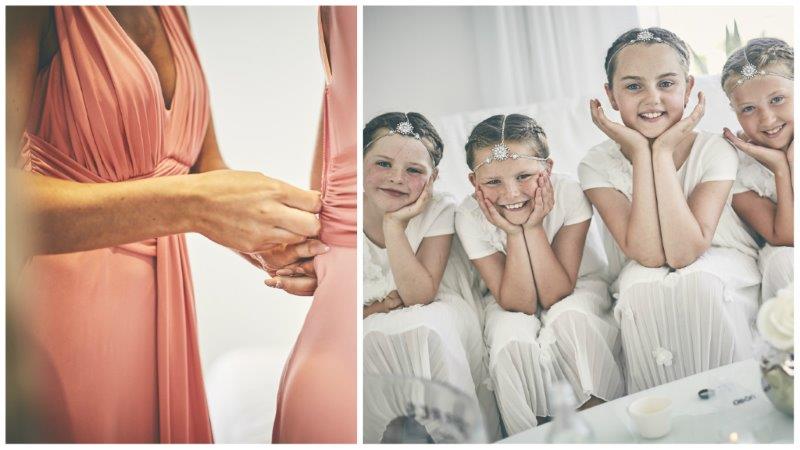 Photography
Dawn and Paul were "delighted" with their wedding photos by James Mitchell. "James was recommended by our wedding planner Ann Leneghan. I asked James for natural photos and to just capture the day, I didn't want any posy photos and he did just that!"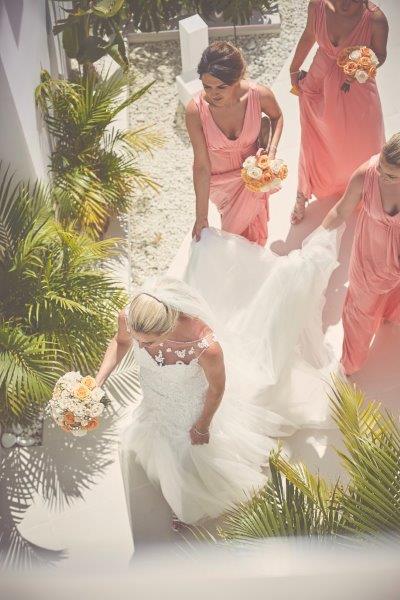 Wedding planner
"Ann Lenegan was amazing and we could not have done it without her she was always just a click of an email away," Dawns says. "She was a Godsend; she done all the organising for me… cake, flowers, priest, photographer and the schedule for the days leading up to the wedding. Silvia from Cafe La Ola is the wedding planner for the venue and she was a fantastic help also with the planning of the day/meal, music and general run of the day."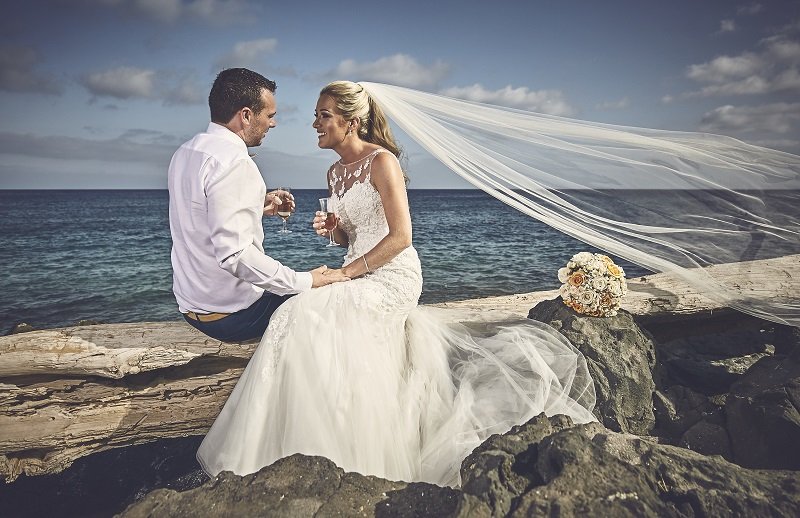 Wedding dress
The bride looked sensational in a Mori Lee Madaline Garner New York wedding dress from Forever Bridal. "It was a lace and tulle dress in a fit and flare silhouette. I was in love with my dress; I felt amazing in it and did not want to take it off!"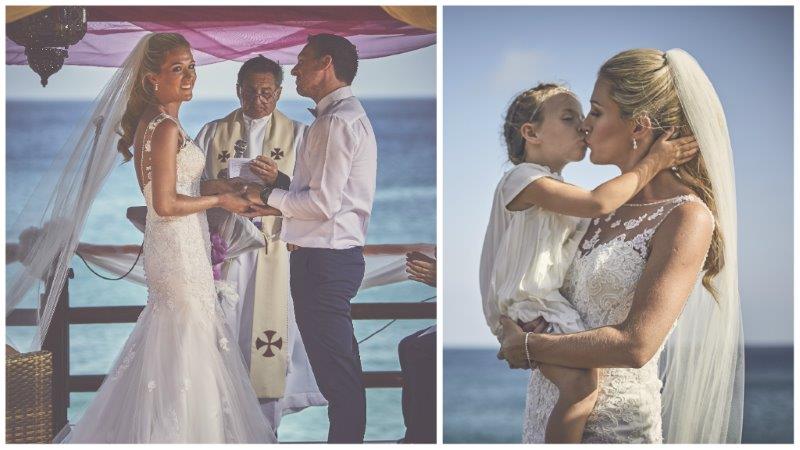 Groomswear
The groom and grooms men wore navy blue skinny trousers and a white shirt from River Island.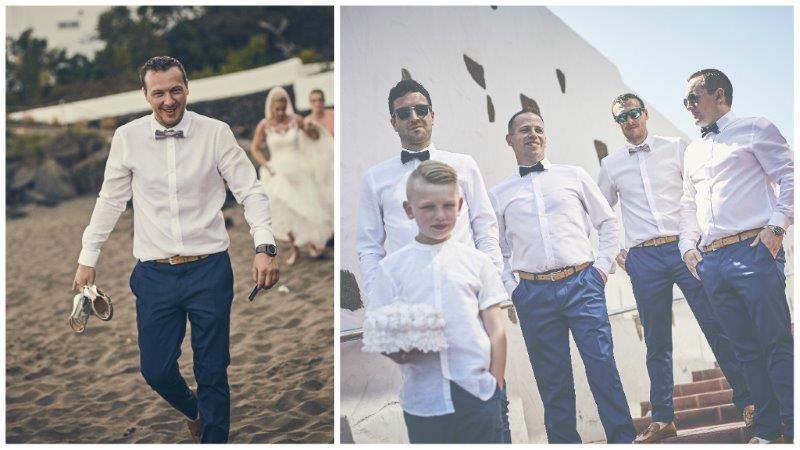 Bridesmaids' dresses
The bridesmaids wore soft coral dresses from Debenhams.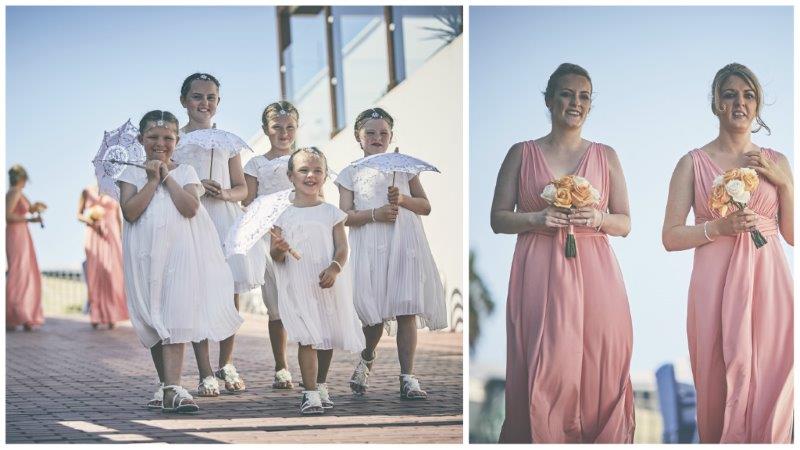 Flowers
Flowers by Serenity provided the wedding flowers. "I was very happy with the flowers," Dawn says, "I had a half rounded bouquet of coral and ivory roses, and the bridesmaids had similar only smaller bouquets."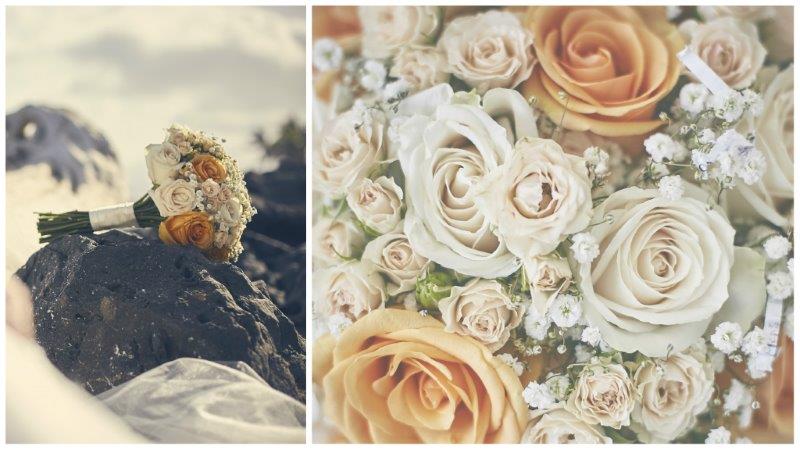 Wedding cake
The couple went for a two-tier ivory cake with chocolate sponge and orange icing.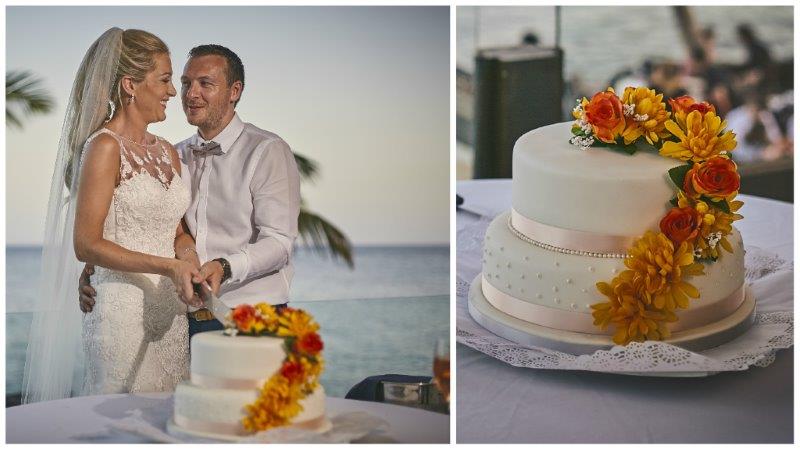 Mother of the bride
The mother of the bride wore a green full-length chiffon dress from Virgo Lounge. The mother of the groom wore a grey chiffon dress from Shaw's.