13th November 2015. Ceremony at Rathfarnham Church of Annunciation, Dublin 14, followed by reception at Tankardstown House, Co. Meath
A 'warm and cosy' winter chic themed wedding
Photography by Michelle Prunty
The couple
Dubliners Gary and Jenny first met through mutual friends and officially became an item at the Bestival Festival on the Isle of Wight in 2011.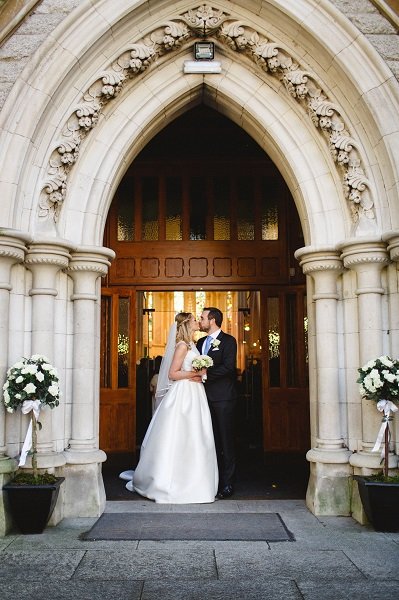 The proposal
"One of our favourite things to do is walking our two dogs; Alfie and Spud up Cruagh Mountain in Rathfarnham," Jenny begins. "We were just on our usual walk on Saturday December 13th 2014 when I turned around and Gary was on one knee. He had planned to do it Christmas morning however my father was ill in hospital at the time so he moved it forward and made sure my father gave his blessing. He unfortunately died in January 2015; my Dad was very much part of the engagement but sadly not the wedding."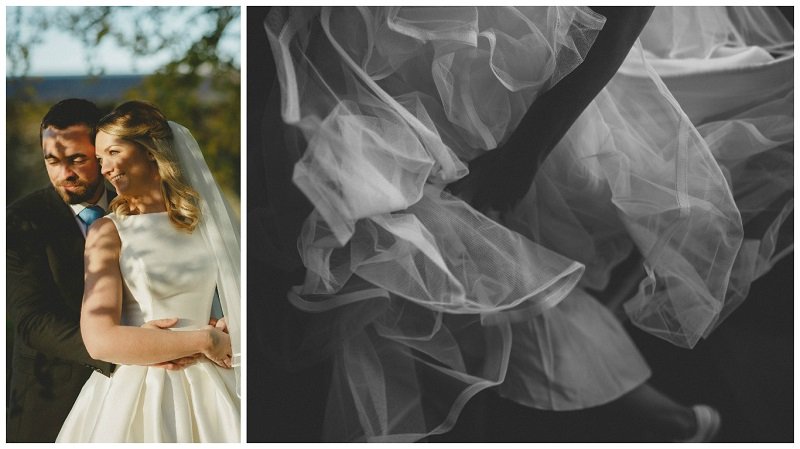 Venue
The couple visited Tankardstown House on a 'wet and miserable' day in December and instantly fell in love with the wedding venue. "We loved its old but new feel, turf fires, millions of candles, beautiful décor, exquisite bedrooms and the high ceilings of the reception room – the Orangery," Jenny enthuses.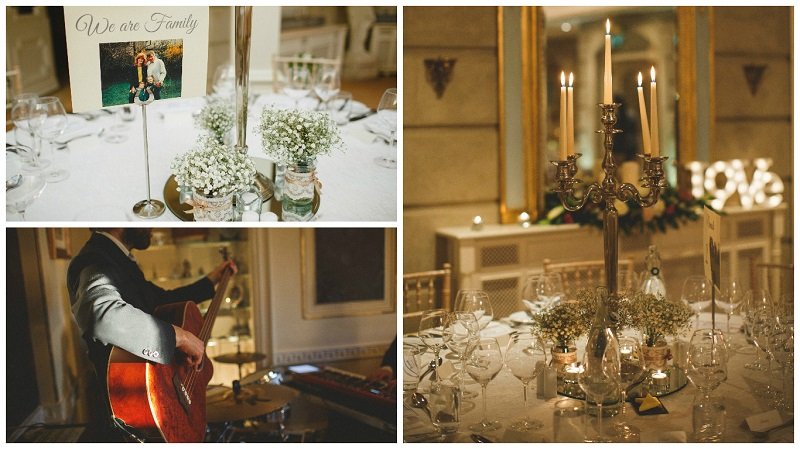 Theme
Jenny opted for cosy winter chic theme. "I just wanted everything to have a warm and cosy feeling, when choosing a date in November you expect rain but we were blessed with sun," Jenny recalls. "I wanted the day to have a real personal feel and that's why we did our tables all named after things that were important to us or special times together. We had a memory tree to remember our loved ones who couldn't be there, including Gary's mother Ger. We also had a Candy Cart as Gary is addicted to sweets… just the little touches to reflect us and celebrate our love with all our family and friends."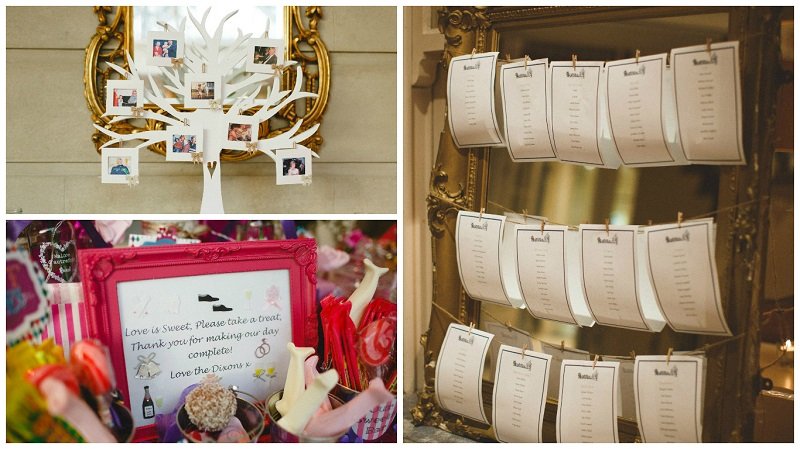 Venue stylist
"My friend Vanessa is part of the Arnotts creative team so she helped from beginning to end with floral displays, place names, tables names… everything," Jenny enthuses. "She made all my jars and we worked as a team to make the room as beautiful as it was. The staff at Tankardstown are amazing and put everything in place meticulously."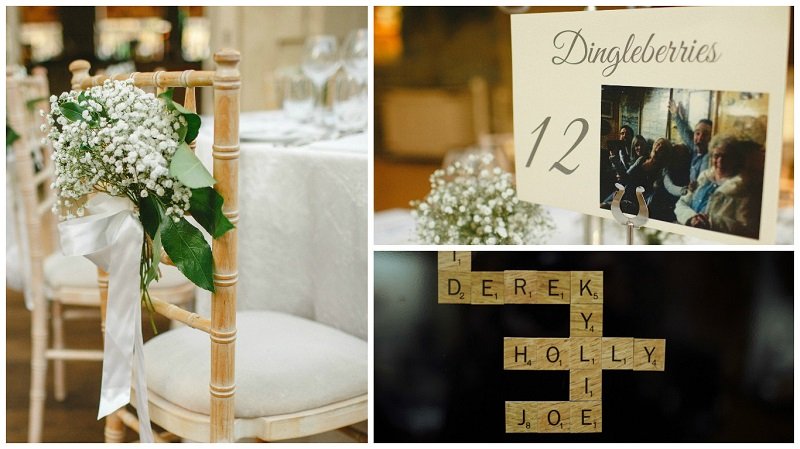 Wedding dress
The bride wore a Pronovais wedding dress from the White Rooms, Mullingar. She accessorised with a fur shrug and veil both also from the White Rooms. Jenny wore Swarovski embellished converses were from Coco Boutique, Dublin. "I wanted to keep my style timeless, classic and elegant," Jenny explains. "I only used the fur for photos outside but I was so glad to have it. I opted for a full skirt and it worked great as you could only see the sparkles of the converse peeping out. Someone once told me you only get the princess moment once in your life so to embrace it, and that's how I felt for the entire day. I was so comfortable all day too!"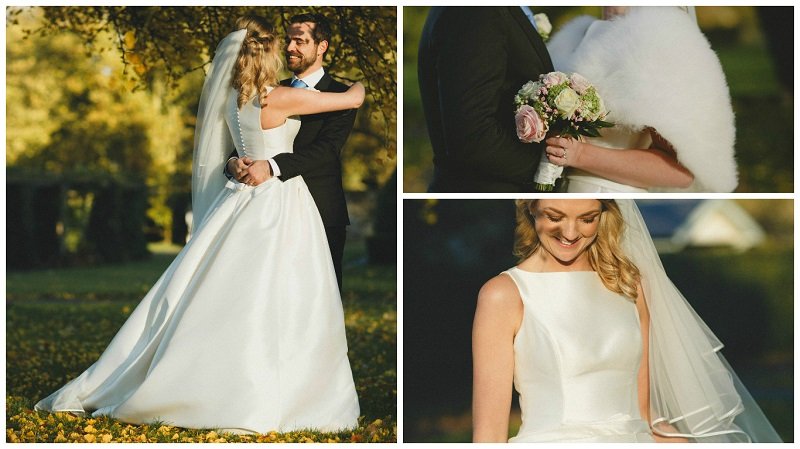 Groomswear
Gary wore a three-piece navy suit and shoes from Tommy Hilfiger and accessorised with a bright blue tie and pocker-chief from Thomas Pink.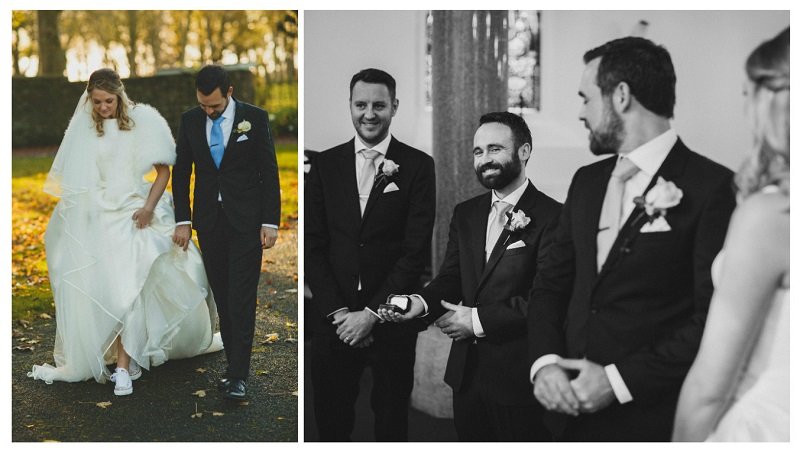 The bridesmaids
The bridesmaids wore navy full-length dresses from Coast.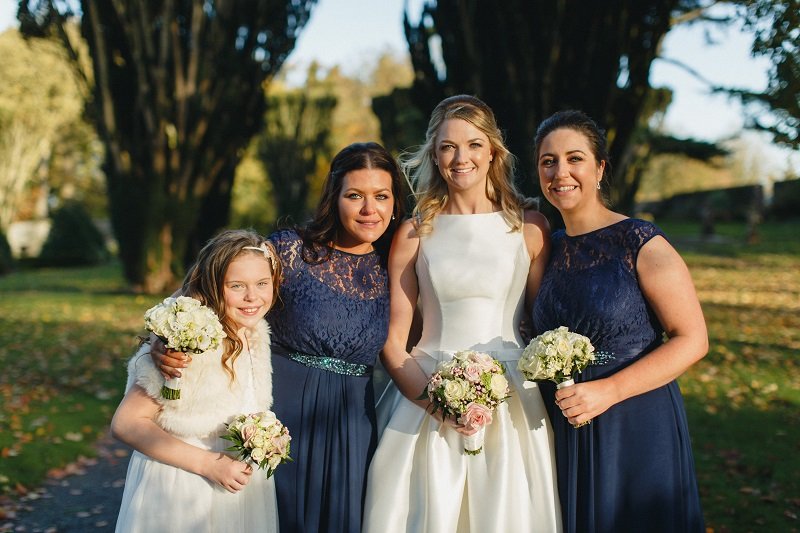 Wedding flowers
Flowers Made Easy in Sandyford in Dublin provided the wedding flowers.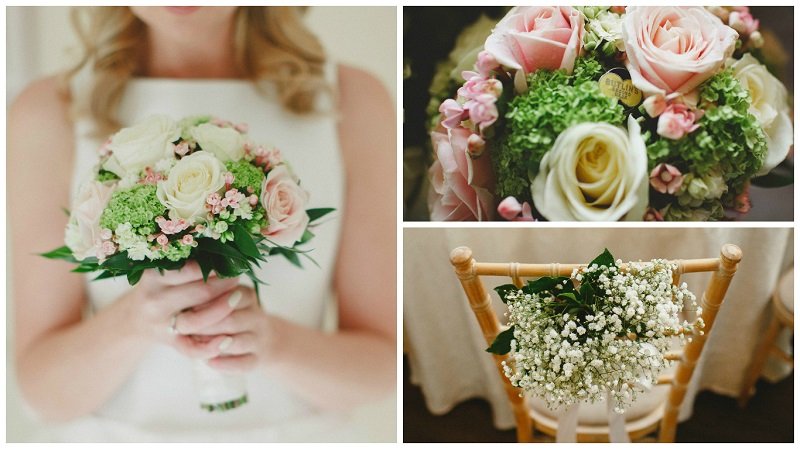 Stationery
Jenny's mother Blanaid is a watercolour artist and designed the invites with an image of Rathfarnham church and Tankardstown house. The table names, numbers, centre pieces were created by the bride's friend Vanessa.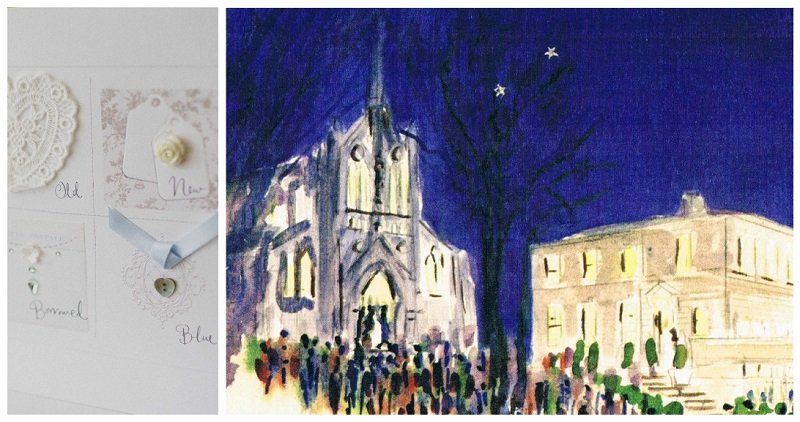 Wedding cake
Gary's siter-in-law Laura Dixon made the three-tier cream sponge wedding cake with cake toppers of pet pooches Alfie and Spud. The Sweet Treat Company provided the candy cart.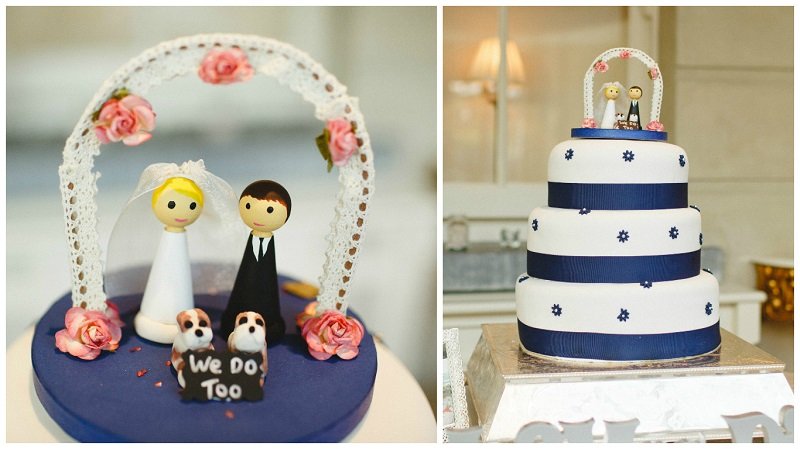 Mother of the bride
The mother of the bride wore a Carla Ruiz dress from Jenny's Boutique, Dubshauglin, Co Meath.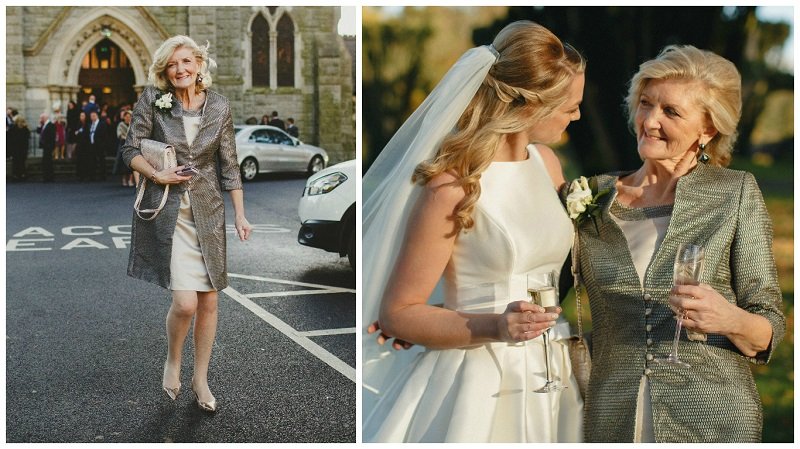 Favourite moment
Gary: "Seeing Jenny arrive at the church – she took my breath away."
Jenny: "Seeing Gary's face at the top of the church, the first dance and my brother's speech."