9th May 2015. Ceremony and reception at The Carriage Rooms, Montalto Estate, Co. Down
Lanterns, ladders and vintage props feature in this pretty rustic-chic themed day
Photography by Sara Pickering Photography
Videography by Wheatfield Video Productions (Wedding Journal Reader Awards finalist)
The couple
With a little help from a matchmaker friend Ian and Aileen got together eight years ago in Magherafelt. "At that age in our hometown a lot of people cruised the car parks," Aileen begins, "with a little encouragement from friends, I went for a spin with him in his limited edition white Subaru Impreza. I was impressed with the power of the car but I wasn't going to let him know that! I found him pretty easy to talk to. Then he had asked our friend for my number and asked me out. We went to the cinema and sat talking to about half three in the morning. We haven't looked back since."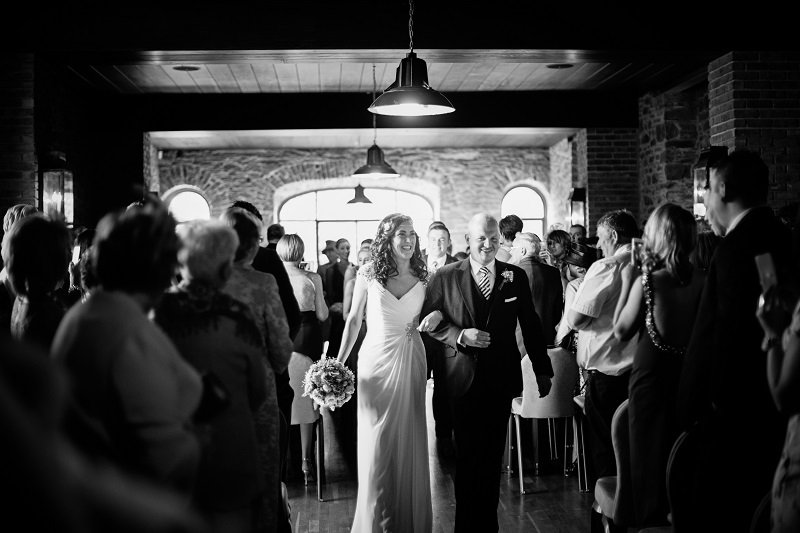 The proposal
Pre-proposal Aileen and Ian picked their engagement ring and were told it would take four to six weeks to arrive. Two weeks later they went on a weekend away in Donegal. "Ian suggested we go to Greencastle harbour," Aileen recalls, "we sat outside by the water watching the ferry and the fishermen as they worked. Ian took out his phone and told me to look at it. It was a picture of him holding the apple of my eye, my 15-month-old niece and a sign that read 'Aunty Aileen will you make Ian my Uncle'. I turned back towards him and he was holding the engagement ring and said 'Will you marry me?' I was in total shock. Of course I said yes straight away. It turned out he had rush ordered my engagement ring so he could catch me off-guard."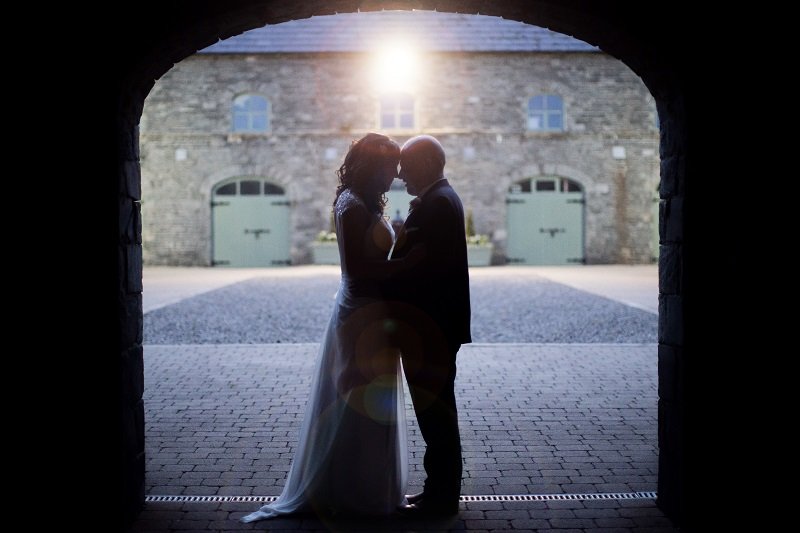 Venue
On the search for an alternative wedding venue, the couple chose The Carriage Rooms, Montalto Estate, Ballynahinch as it 'blew them away'.  "I have never seen a venue as perfectly manicured and maintained," Aileen says, "everything was so perfect and relaxing at the same time. It just felt like us. It was the first venue we viewed and everything after that just didn't compare."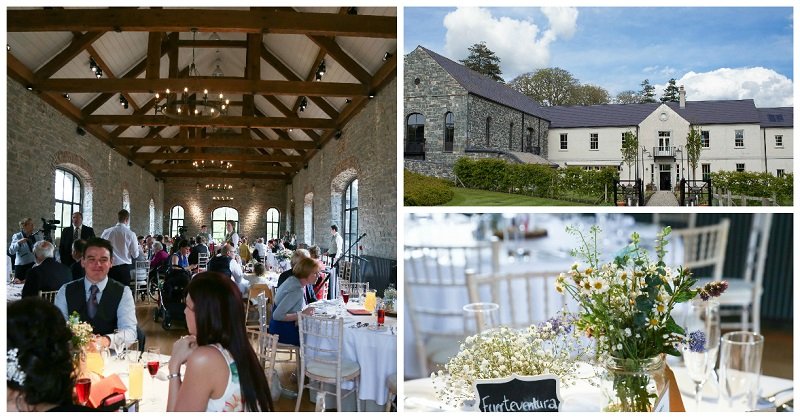 Theme
The couple opted for a rustic chic theme. "I raided my sister-in-law's Dad's shed one day – he had so many vintage items like lanterns, binoculars and milk churns, it was like a treasure hunt! I also raided my cousin's two flowers shops for props like a rustic ladder and a lot of crates," Aileen says. "We had said from the moment we got engaged that we would love Range Rovers as wedding cars as it would be so different and totally us. So Ian's uncle Drew asked us if he could sort them out for us as a wedding gift. It meant a lot to us."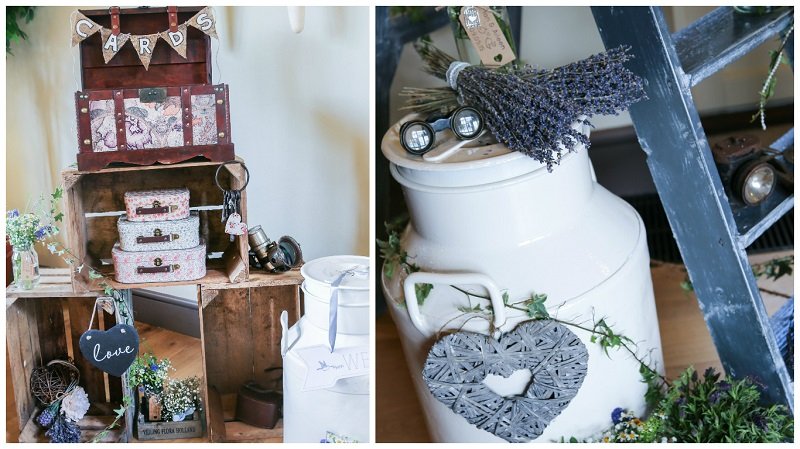 Wedding dress
The bride wore a Sottero & Midgley wedding dress from Verona Bridal, which she sourced online. "I spotted my dress on the designer's website and I just had to try it on," Aileen explains. "Verona Bridal in my hometown were retailers of the designers and were having a trunk show with this dress one weekend so I made sure I got an appointment. I tried it on and I just knew that it was my dress. It was everything I had imagined. I loved the Swarovski cap sleeves and the open back. I felt amazing in it on our wedding day. I had so many comments from guests saying it was amazing and it was so elegant and different. I had all the jewellery handmade by Linda at Studio Unique in Garvagh. She designed a Swarovski crystal and bead headpiece for me that matched perfectly with the detailing on my dress. I just loved it."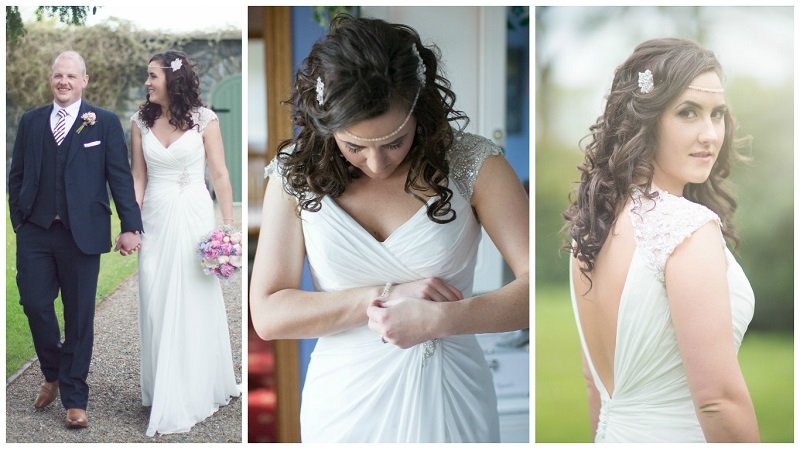 Groomswear
The groom wore a deep navy suit from Red Groomswear, Cookstown with matching waistcoat, crisp white and navy strip tie. "Ian wore a striking Diesel black and rose gold watch that was his gift from me on the morning of our wedding," Aileen says, "he also wore my Daddy's gold tie pin which was very special to me as he had passed away 12 years ago and it was like having a little part of him there with us."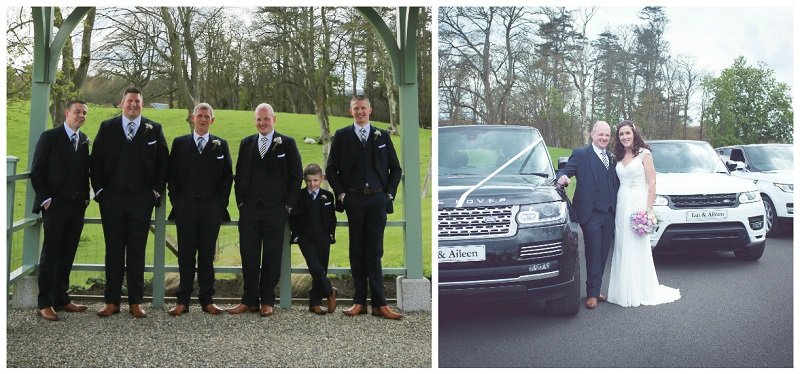 The bridesmaids
The bridesmaids wore purple multi-wrap full length dresses, each tied differently to make them individual, accessorised with Miss KG silver toned heels.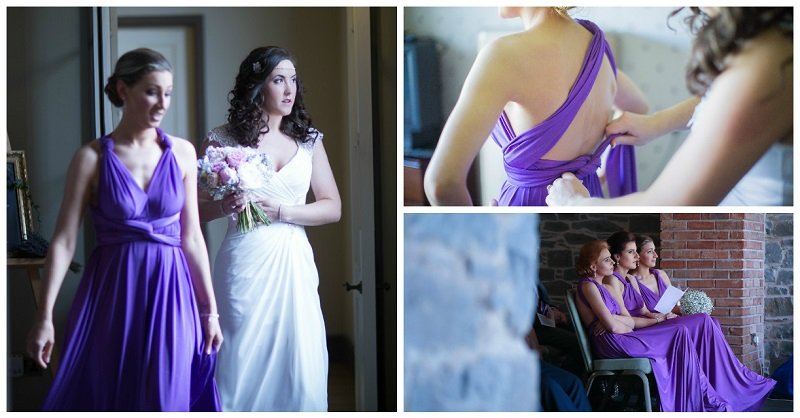 Wedding flowers
The bride's cousin Sonia Brown from Cottage Rose flower shop, Cookstown created the wedding flowers. "I was very precise in wanting light pink peonies for my bouquet and purple sweet pea amongst them bringing in the colour of the bridesmaids without overpowering the peonies," Aileen says. "Sonia put a little bit of baby's breath round the edges to bring in the bridesmaids bouquets. I also had little sprig of baby's breath in my bridesmaids' hair as it and their simple baby's breath bouquets were a lovely soft contrast with their colourful dresses."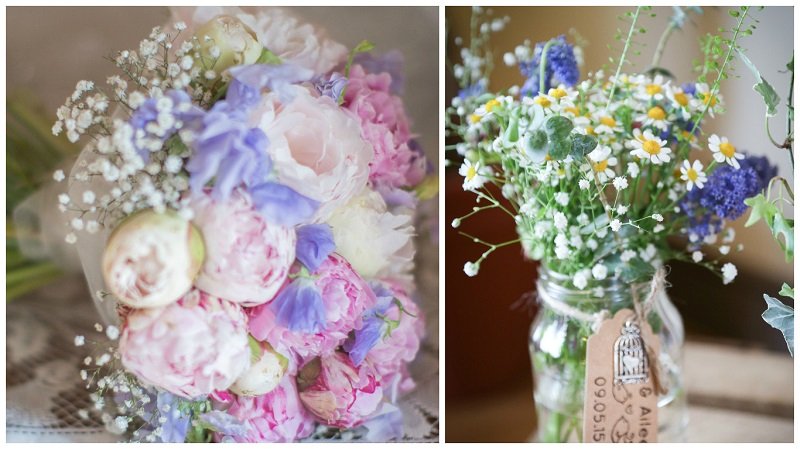 Stationery
Aileen, her trusty bridesmaids, and friend Shirley-Anne made the wedding stationery.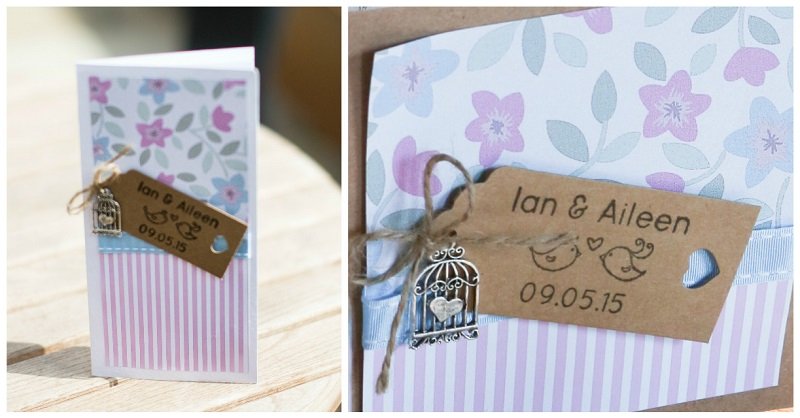 Wedding cake
"My sister-in-law Donna and I designed it with some hilarious drawings on our phones back and forth," Aileen says. "We had a fruit cake made by my Mum for the base layer, and Madeira cake and chocolate fudge cake made by Donna. My Mum iced and decorated the cake. I wanted something different for a cake topper so I found one on Pinterest that I loved; little love birds which matched the birds on my stationary. I had a lady in our church make it to match the personalised bunting she had made for the top table."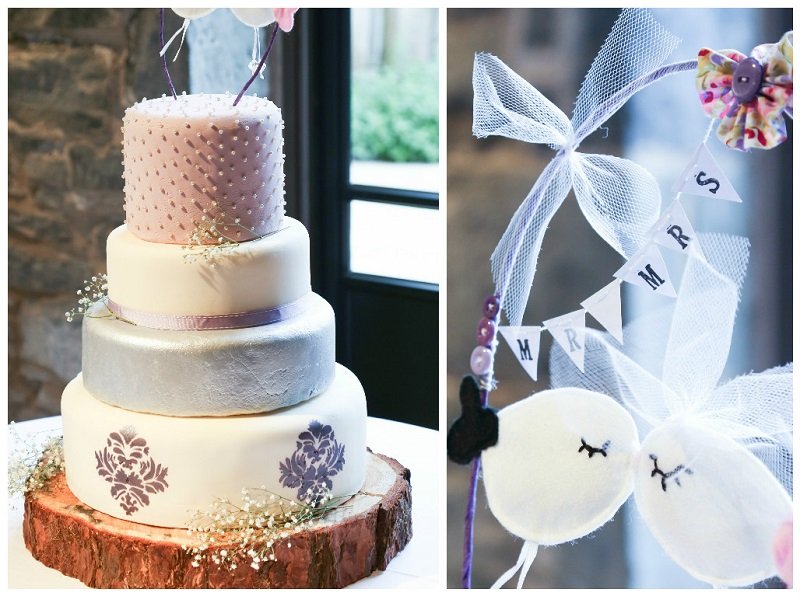 Mother of the bride
Mother of the bride Ruth wore a John Charles outfit with a beautiful peplum jacket with lace design from the Fashion House, Magherafelt, and pearl jewellery handmade by Studio Unique.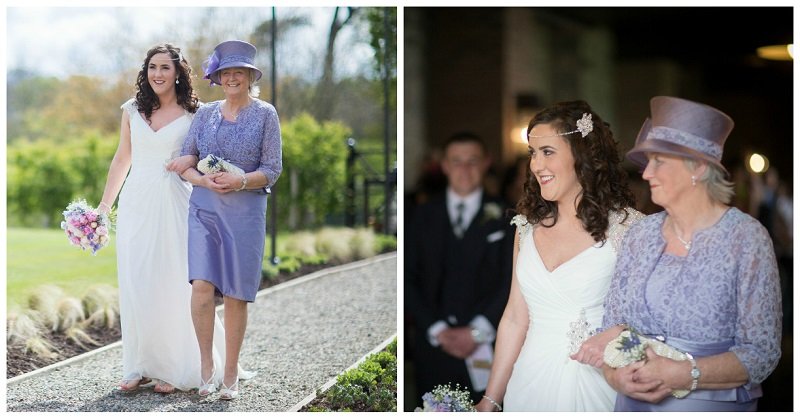 Favourite moment
Ian: "Looking round and first seeing Aileen coming up the aisle."
Aileen: "Walking up the aisle to Ian with Ellie Goulding 'Love me like you do'. I had been so laid back all morning until I was walking up in front of all our family and friends listening to the words of the song. My heart was suddenly pounding out of my chest!"