13 May 2016, Ceremony and reception at Cliff at Lyons, Co. Kildare
Photography by Annie Kheffache
The couple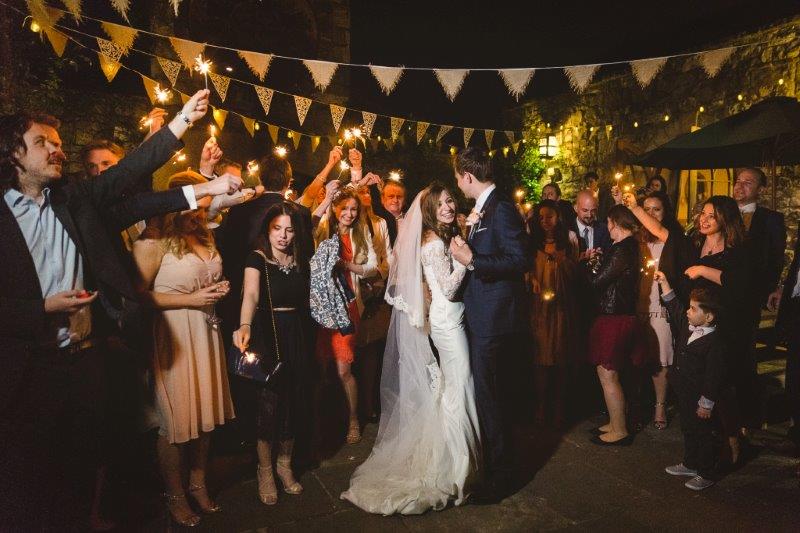 This Turkish bride met her Dublin groom during a weekend trip to Dublin where Tristan was spending some time at home from university. "Tristan took me to the Wicklow Mountains for a romantic first date that same weekend and I can say that from that day I knew I wanted to spend the rest of my life with him," Ipek says.
The proposal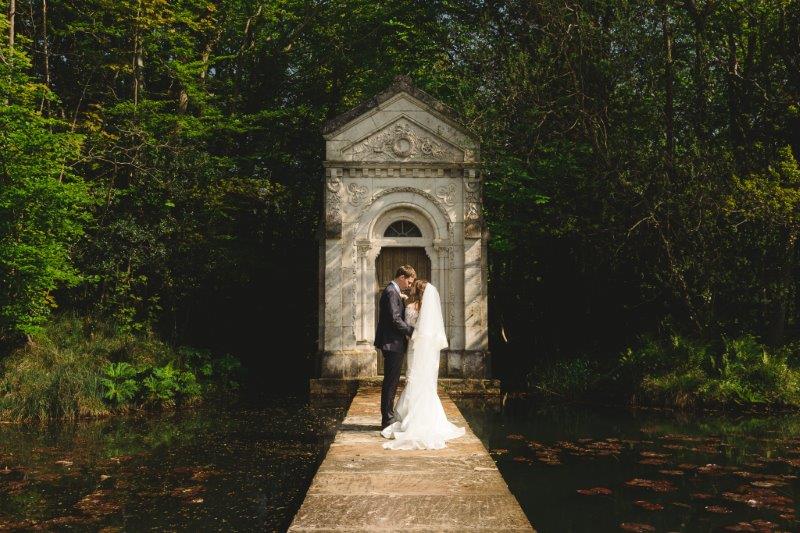 At the time Ipek and Tristan studied in the different parts of the UK, but distance couldn't keep them apart and three years later they got engaged.
Tristan proposed on the Beachy Head cliffs, Eastbourne. "He bent down onto one knee and asked me if I would be with him always, forever, after ever and ever after," Ipek recalls, "I said 'yes' immediately and we started crying and kissing in happiness." Romantic Tristan had even booked a photographer to capture the moment his bride-to-be said yes!
Venue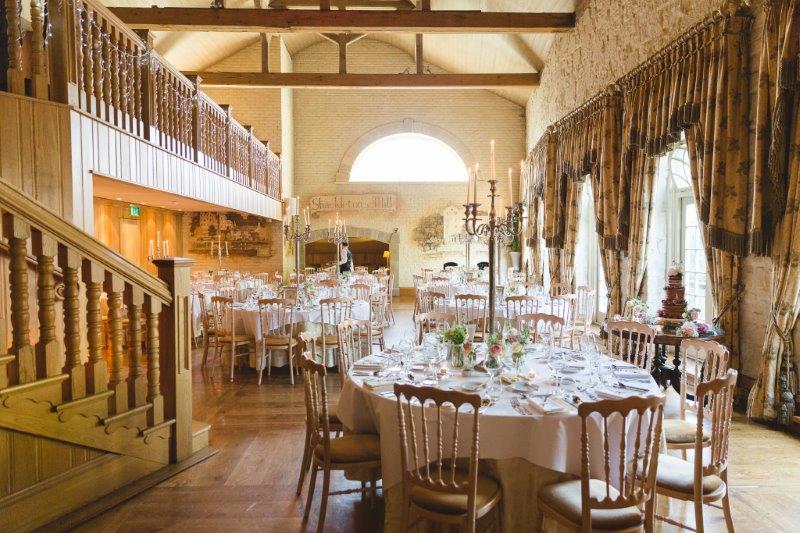 The couple had their hearts set on a getting married in a romantic conservatory room and their search led them to the Cliff at Lyons which they booked during the first visit.
"The Orangery room is a beautiful and romantic conservatory that matched exactly what we had in our minds and they also allowed our dog Mango to be a part of the ceremony, which was a huge plus for us," Ipek explains.
Theme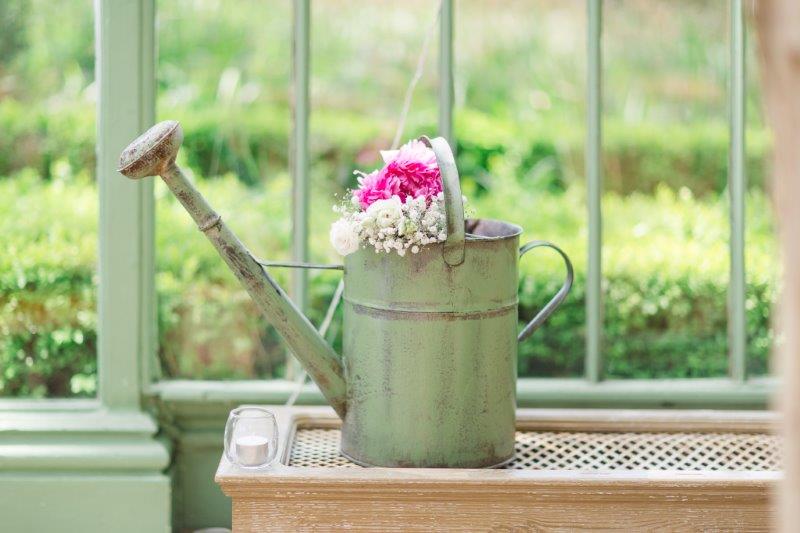 Rather than have a strict wedding theme the couple sought wedding inspiration from Pinterest and added 'rustic and romantic' touches that reflected them as a couple.
Wedding Planner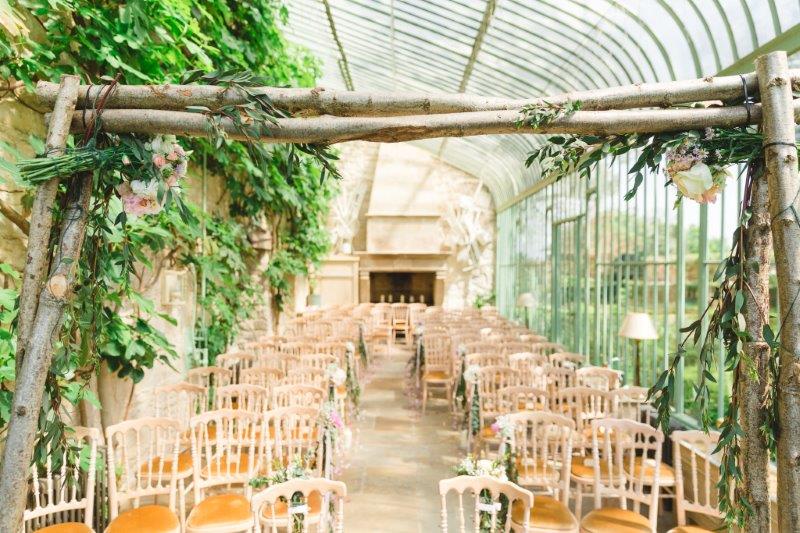 The couple didn't hire a wedding planner, choosing to style the little details themselves. "Thankfully our tastes are quite similar so we were always on the same page, says Ipek. "Everything we brought with us for the day was put up by Tristan and his groomsmen the morning of the wedding."
Wedding Dress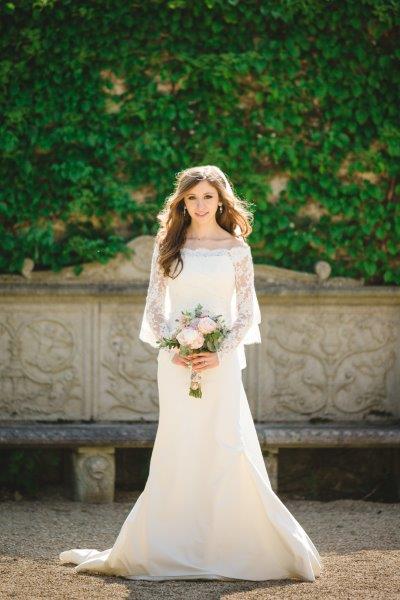 The bride looked sensational in a Caroline Castigliano wedding dress, which was the very first gown she tried on in the boutique. "It was a beautiful silk and satin, fitted strapless dress and I was in tears straight away and could see myself walking down the aisle to my groom in it," Ipek says. She accessorised with a French lace shrug and a two-tier cathedral veil.
Groomswear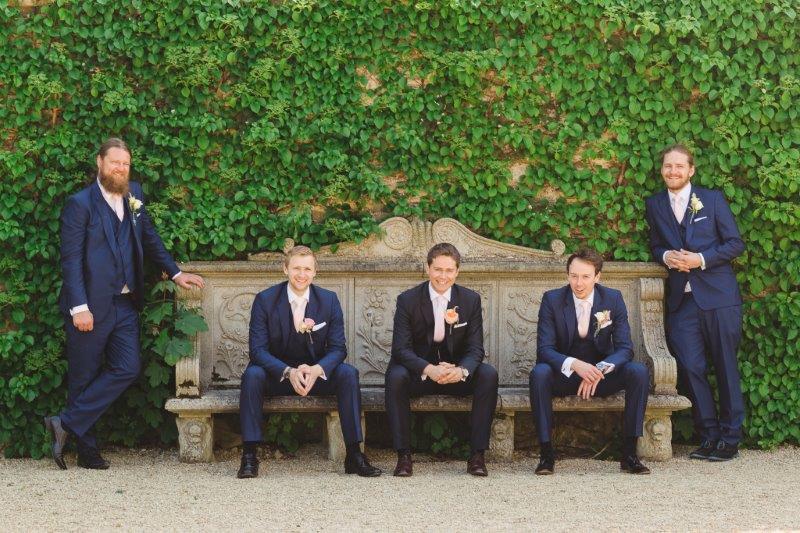 Tristan wore a three-piece dark navy suit from Hugo Boss with a light pink tie and dark brown shoes and belt. He finished his look with an engraved pocket watch which was a wedding present from Ipek.
The bridesmaids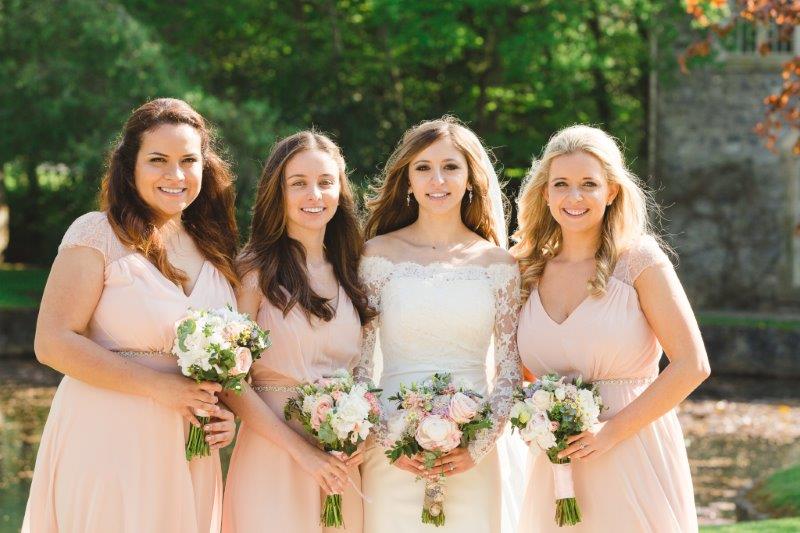 The bridesmaids' dresses were from ASOS with pearl belts from ETSY.
Wedding flowers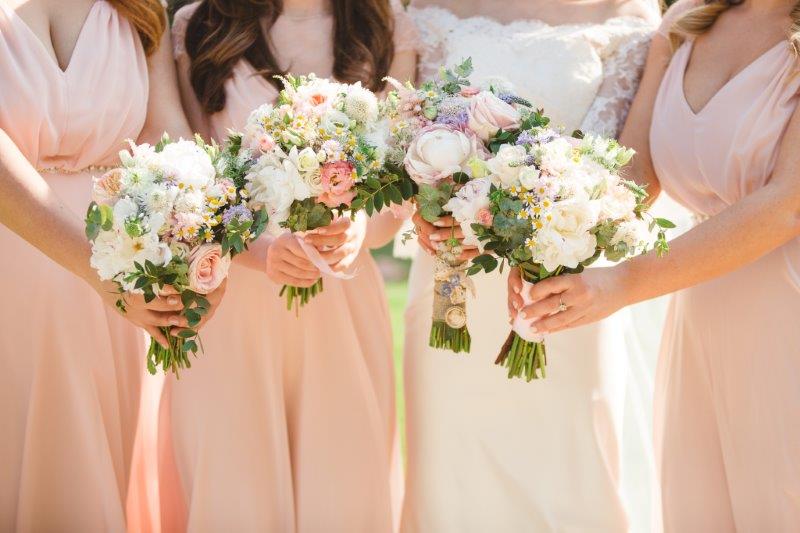 Pet pooch Mango was the couple's flower girl and ring bearer, and she wore a flower crown by Pairs and Peaches for the occasion. The rings were attached to her neck with a strip of lace which was later using for the handfasting ceremony.
Tee Corkish of Pairs and Peaches created all of the wedding flowers from the beautiful bridal bouquets to the mother of the bride corsage, a rustic arch and a lot more besides.
"Teee was amazing before, during and even after the wedding. As we planned everything from London, we didn't get many chances to meet her beforehand but based on her previous work we knew her style was exactly what we had in mind. She made it very easy for us as she was always in touch by phone and email to assure us everything would be as we hoped for."
Stationery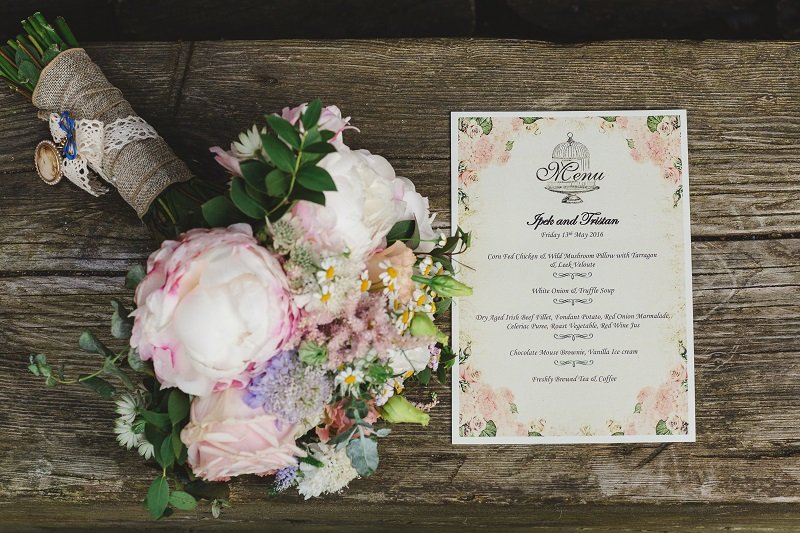 Aimee Willow Designs designed the bespoke invitations.
Wedding cake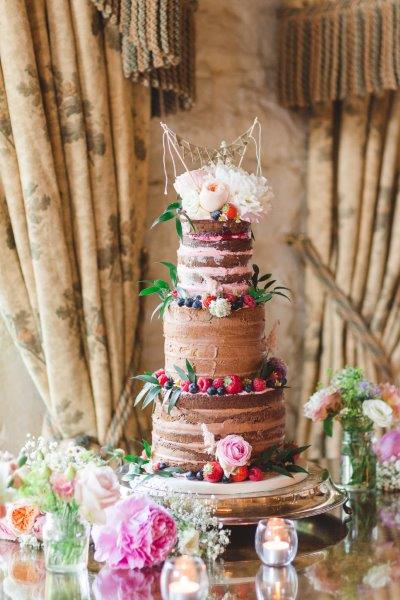 The wedding cake was provided by Cat Lawlor from the Cake Cuppery. "She did an incredible job putting together a three tiered semi-naked cake with chocolate and raspberry flavours. Although we didn't get a chance to meet her, she was also incredibly great to work with a provided us with the most delicious cake we've ever had!"
Favourite moment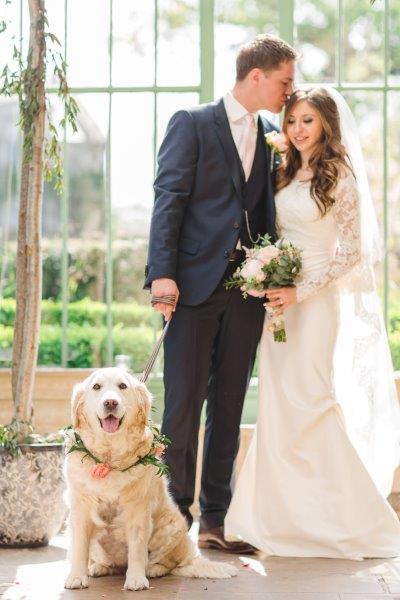 Bride: "When I close my eyes, the one moment that I picture most clearly is the moment when I entered the ceremony room and saw all of our family and friends waiting with the most romantic music playing at the background (Highland Wedding played on an acoustic guitar and cello), and then seeing my handsome groom's face, coming eye to eye with him, and seeing his tears of happiness. It was the most indescribable feeling meeting him at the top after walking down the aisle."
Groom: "I have to say the same as Ipek! Seeing my bride for the first time gave me the most incredibly happy feeling, I couldn't contain myself when I looked into her beautiful eyes and saw the woman I was about to marry and spend the rest of my life with."
Top Tip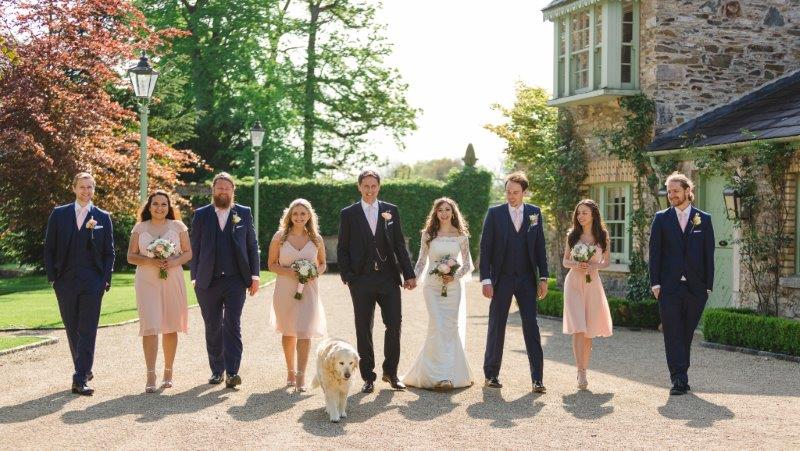 Bride: "Take ten minutes to yourselves once the ceremony is over. After greeting our guests we took some time to digest the enormity of what had just happened and share the happiness of being Mr and Mrs for the first time."
Groom: "If possible do your speeches before dinner! It will give you more ti me to enjoy your food and drinks without stressing out over the speech. As a result you will become much better dinner company, especially to your new wife!"
Special mentions
A special thank you to some of the other suppliers who really did a great job and made things easy for us on the day:
Humanist Celebrant Pat Coyle.
Hair stylist Sian Sharkey
Make-up artist Alyson Smyth