23rd April 2015. Cermony at St Francis Cloisters, Sorrento Italy, followed by reception at Cafe Latino, Sorrento.
Photography by Francese Photography & AK Photography
Lindsay had always dreamed of a romantic Italian wedding…
Couple
The couple met through a mutual friend Mark was house sharing with.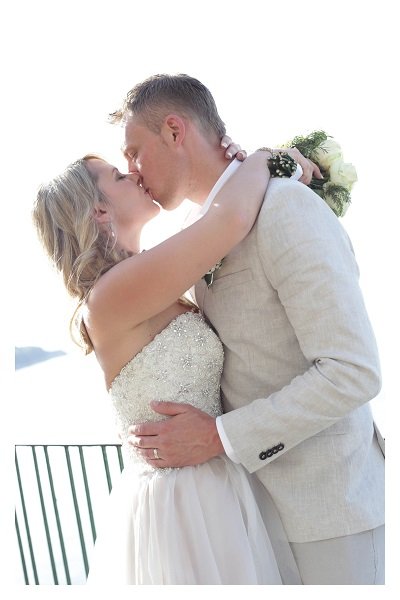 Proposal
Mark popped the question on a beach walk during on a winter evening in January 2014.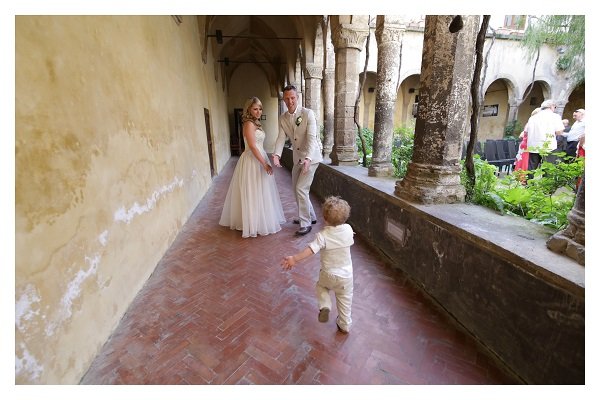 Venue
Lindsay had always dreamed of getting married abroad and wanted a romantic venue. "I was never into the traditional church and function weddings," Lindsay begins. "I had been to Sorrento 10 years previous at a family wedding and just loved the whole day. For our wedding I wanted a small group of close friends and family to spend some time with us on holiday and have the wedding day as just one part of the whole experience."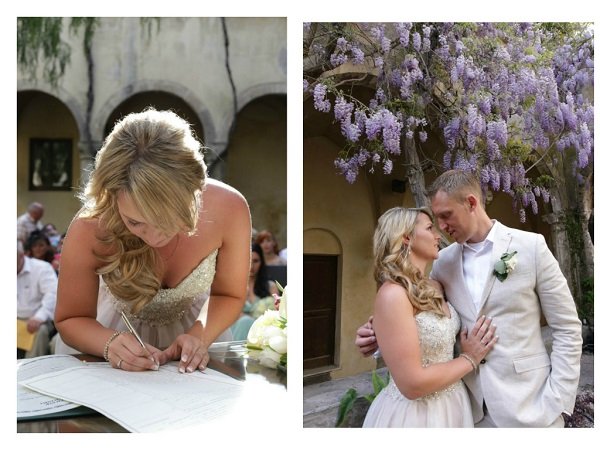 Theme
The couple opted for a rustic Italian theme. "We wanted a laid back atmosphere with colours that matched the natural colours over in Italy," Lindsay explains. "We had the ceremony then went to an outdoor restaurant with a jazz band, cocktails and food flowing."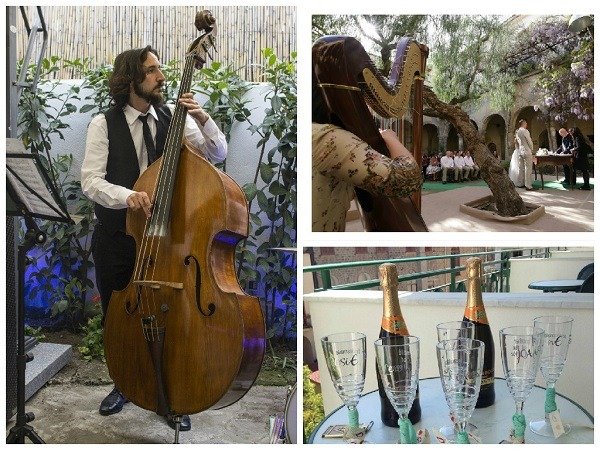 Wedding dress
It was a case of third time lucky for bride Lindsay. She bought two wedding dresses before choosing a Sorreto and Midgley gown from Cinderella's Closet, Cork. "I felt it was too princess-like so I brought it to Fashion Hothouse in Harolds cross, Dublin," Lindsay explains. "I wanted a coffee colour underneath and a less puffy look. They remade the dress and done a fabulous job; I loved it, it looked just the way I wanted but it was very practical and light with only three layers of material. I was so comfortable on the day, and considering we were in 20 degree heat I was not at all too warm at any stage."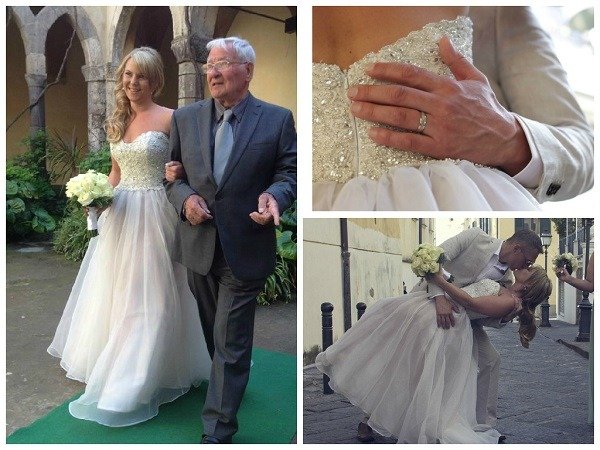 Grooms wear
"This was possibly the most difficult part of the wedding planning," Lindsay recalls. "I wanted beige suits as it would go with the colour scheme but couldn't get them anywhere. I noticed a linen suit jacket I liked in H&M but couldn't find slacks to match. Luckily Mark had a pair that matched from the previous summer that were unworn so the day before we flew to Sorrento I managed to get the Jacket in H&M to match – it was a close call!"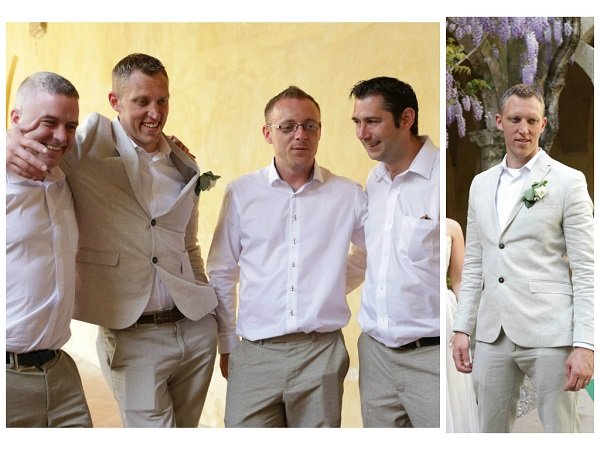 Bridesmaids
The bridesmaids wore mint green dresses from Pamela Scott.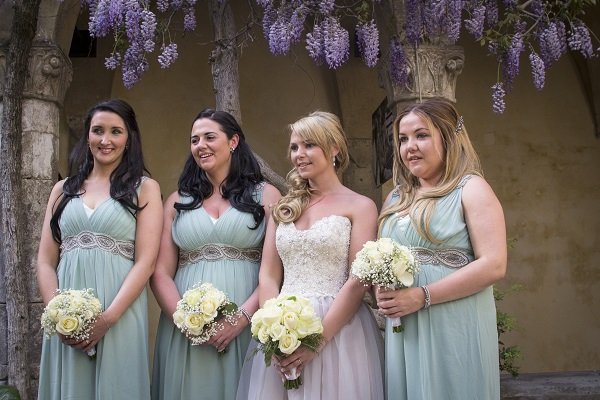 Flowers
The wedding flowers were provided by Supa Flora in Sorrento.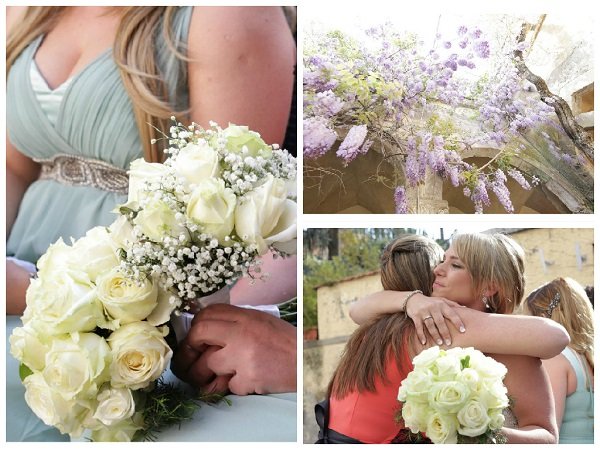 Favourite moment
Mark: "Waking up on the morning of the wedding; we had rented a big villa for the bridal party and parents. The whole atmosphere in the villa was very relaxed and I loved getting our two-year-old son Rhys ready in the room."
Lindsay: "The whole ceremony was just so picturesque. It felt very romantic with the harpist playing Romeo and Juilet 'Kissing You; with the sun shining in the cloisters. It is a pubic space and there was so many tourists there taking pictures, it was surreal.