20th May 2016. Ceremony at St. Patrick and St Coleman's Church, Laurencetown, followed by reception at Hugh Mc Canns, Newcastle
Photography by Ciaran O'Neill
The couple
This county Down couple first met when they were at school aged 13.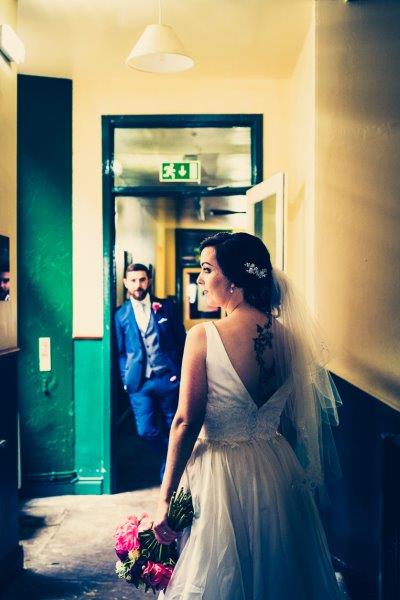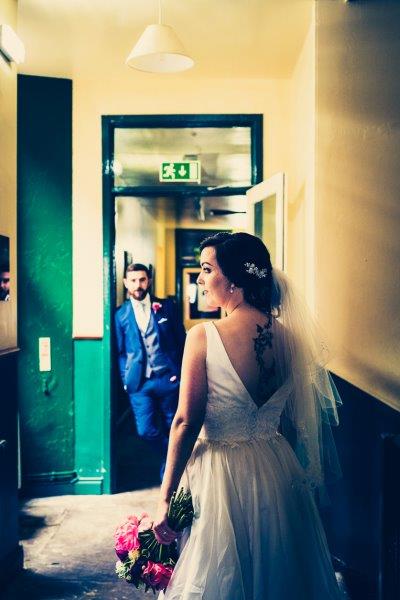 The proposal
Every Christmas Eve the couple open just one small present each. "Ryan opened up a lovely pair of woolly socks and I opened a ring!" Nicole begins. "Half way through opening it Ryan took it off me and got down on his knee and proposed, I thought he was joking and didn't say yes for about 15 minutes."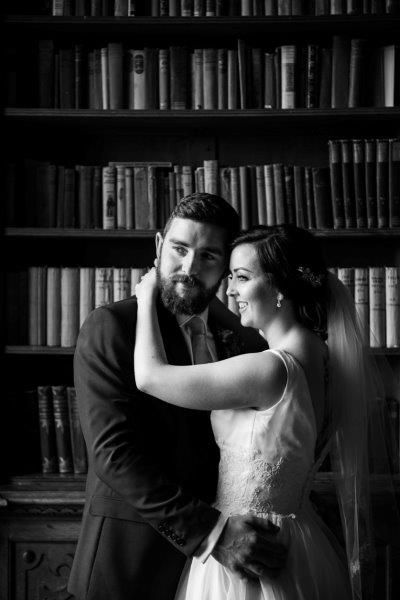 Venue
"We choose Hugh Mc Canns because of its quirkiness," Nicole explains. "It has amazing stone walls inside, big fireplaces and such a cute outdoor area. It is such a nice venue and the scenery looking over the mountains on one side and the sea on the other; it is beautiful."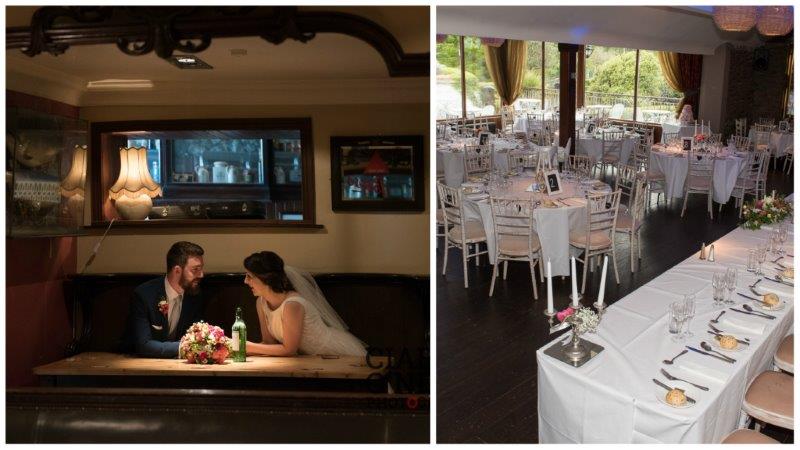 Theme
"We didn't really have a theme… well once I picked my dress I found it was 1950's inspired so I  worked with that but it wasn't a proper theme, I just wanted everything to be cute," Nicole says.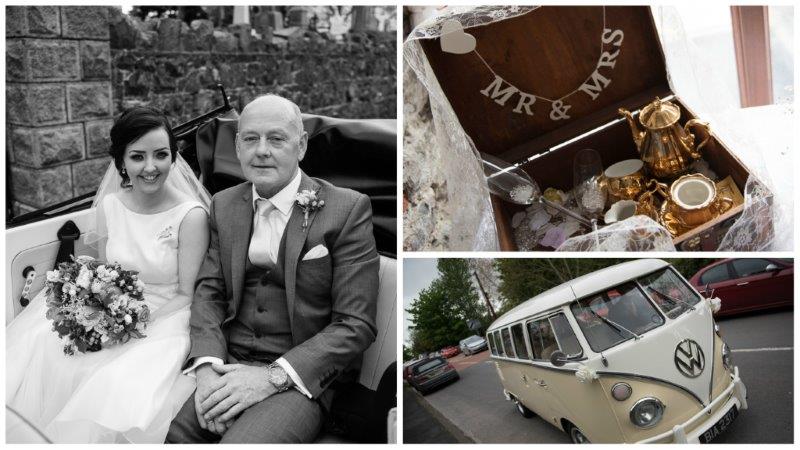 Photography
Ciaran O'Neill photography captured the couple's big day. "We choose Ciaran after looking through lots and lots of photos from different photographers and finally realising he was the best! Ciaran was absolutely amazing on the day; he made us both feel so relaxed and at ease and he gathered all the family together so well, going through the list of photographs we wanted taken so easily! We are so glad we choose him and absolutely love everyone one of our photos."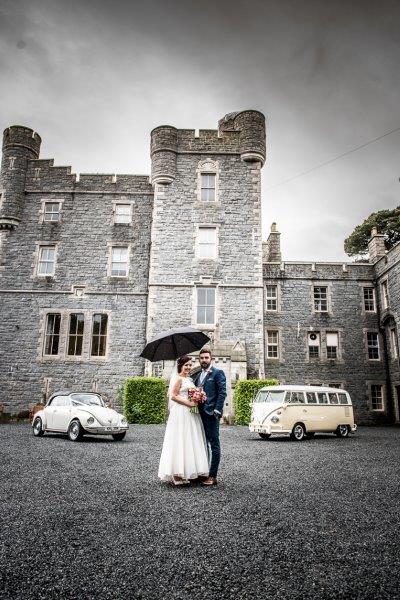 Wedding Planner
The couple hired their chairs from Add a Little Sparkle. Nicole planned the rest with help from her sisters and Mum. "The day before me and my sister were busy packing boxes of decorations and favours to bring up to the venue, and the staff at Hugh Mc Canns were amazing and put them out per our instructions," Nicole enthuses. "Our florist Ditsy Floral Designs also brought the flowers from the chapel to the reception and put them on the tables."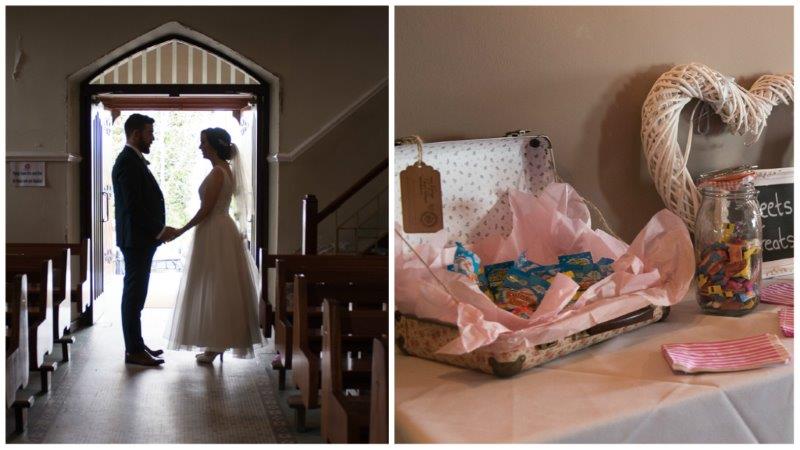 Wedding dress
Nicole looked stunning in a LOULOU dress from Ladybelle Bridal in Gilford. "I had given up on looking for dresses when my sister saw a sale sign in the window and made me go in," Nicole recalls, "I explained to the lady what I was after and within minutes she was back with the dress! I felt amazing wearing it and wish I could wear it every day!"
Groomswear
The mens' suits are from Savoy Taylors Guild, The outlet Banbridge (MossBros). "Everyone in Savoy were amazing and helped us match the grooms wear to my bridesmaids' dresses and let us have lots of appointments – I would definitely recommend them to anyone."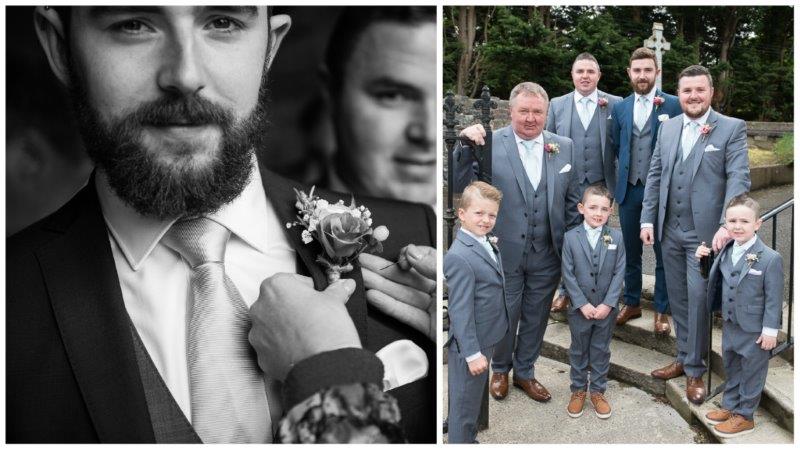 The bridesmaids
The bridesmaids' dresses were from Debenhams.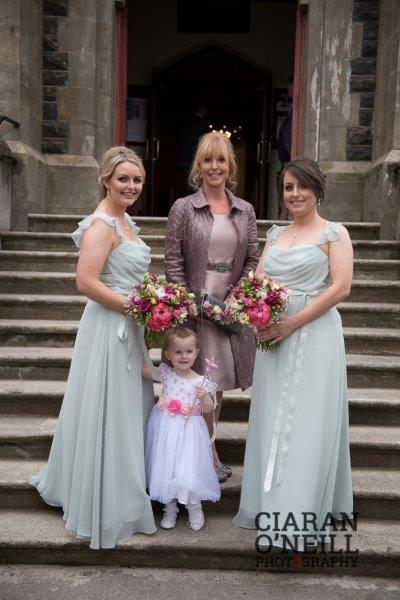 Wedding flowers
Ditsy Floral Design created the wedding flowers. "Elaine was absolutely amazing, from the second we met her she was giving us ideas and showing pictures of what she thought we would like. I explained what I had in mind and Elaine helped select all the different flowers she thought would look amazing together. She even made a Pinterest board for us all to add on ideas."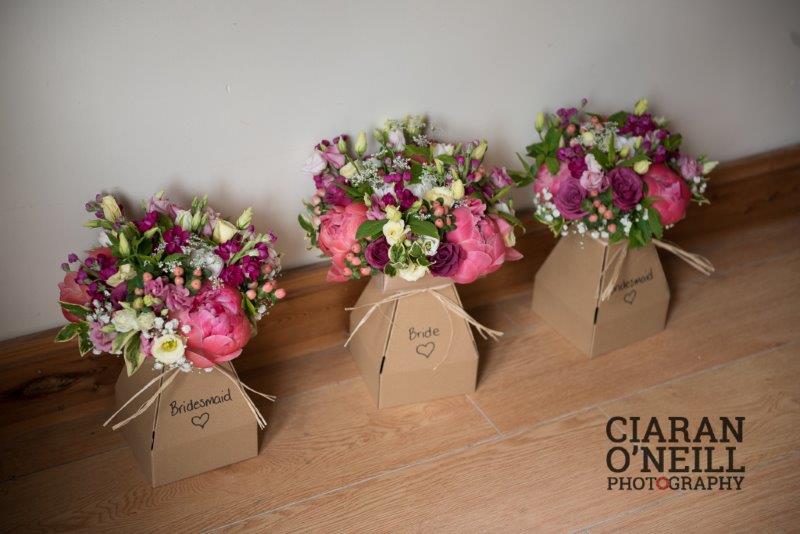 Wedding cake
The wedding cake was made entirely of chocolate fudge by Catherine McGuigan. "Everyone kept telling us how lovely it was."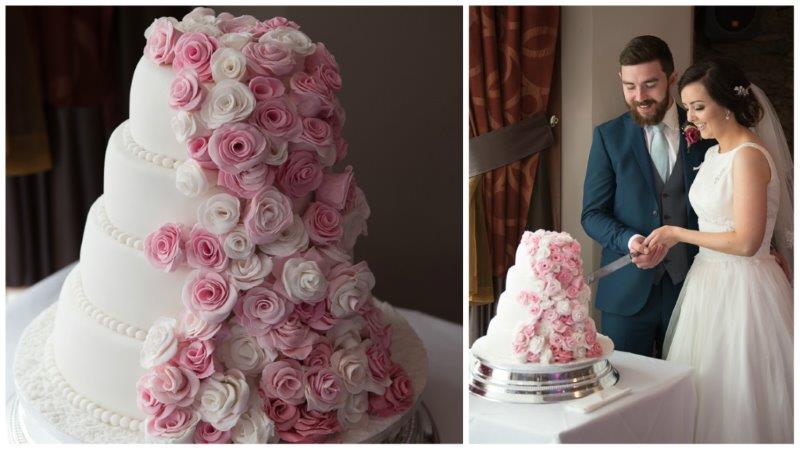 Top Tip
Groom:  "Marry someone with sisters, they will plan the wedding for you!"
Bride:  "Relax, planning a wedding is supposed to be fun. Don't get worked up on little details, everything will fall into place."