2nd January 2016. Ceremony at St. Patrick's Church, Roscommon followed by reception at The Shamrock Lodge Hotel, Athlone
The bride's ballerina dress was set off with a quirky accessory…
Photography by Liam Kidney
The couple
The Donegal bride and Roscommon groom were neighbours for more than ten years before "fate intervened" and they became more than just friends.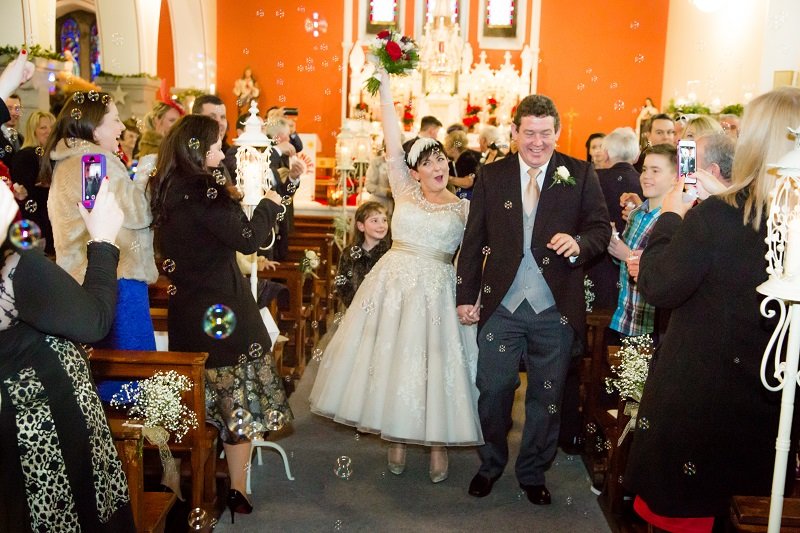 The proposal
"We went to Powerscourt House and Gardens in Co. Wicklow for a weekend and Damien got down on bended knee in front of the waterfall in the gardens," Róisín begins. "The hotel were aware of what was taking place and had the room all set up for when we got back to the room with Champagne and decorated with rose petals etc."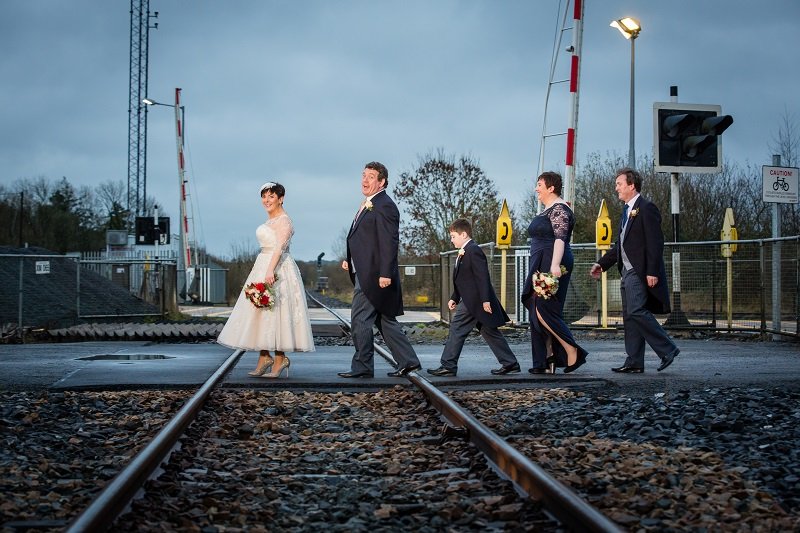 Venue
Having attended weddings in the Shamrock Lodge Hotel the couple had their heart set on getting married there. "We knew it was the perfect venue for us to celebrate our special day," Róisín says. "The hotel is family run and we were included in every detail to ensure we were like part of their family on our wedding day. Everything about the venue was top class on the day and we can't recommend it highly enough!"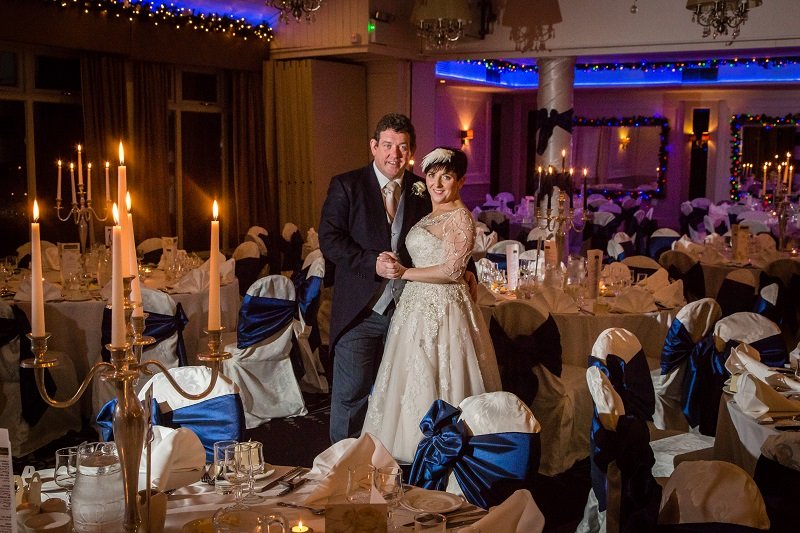 Theme
The couple opted for a vintage or traditional theme. "From the wedding invitation cards to the table plan, our family and friends played their part in making the day so special." Róisín enthuses. "We gave some of them free reign to input into the day and it worked our very successfully."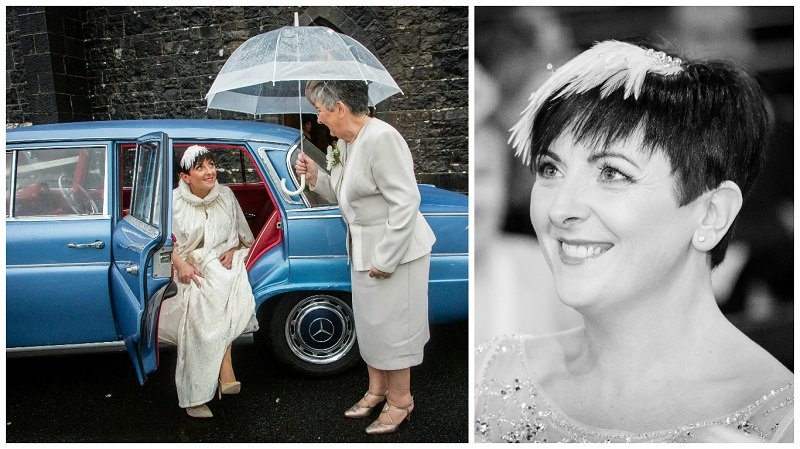 Wedding dress
The bride looked radiant in a Justin Alexander wedding dress from McElhinney's Bridal Rooms, Donegal, accessorised with a gorgeous cape. "The brief to the assistant in the shop was 'nothing long, nothing cream, ivory or white,' Róisín recalls. "The dress I wore was the first and only dress that I put on as I knew it was perfect. It was a ballerina style dress which was antique rose in colour and I loved the fact that I could move around without anything dragging behind me. The shoes were a pewter gold in colour and my headpiece was made by another close friend, Bernice Rafferty of Fashion in Feathers."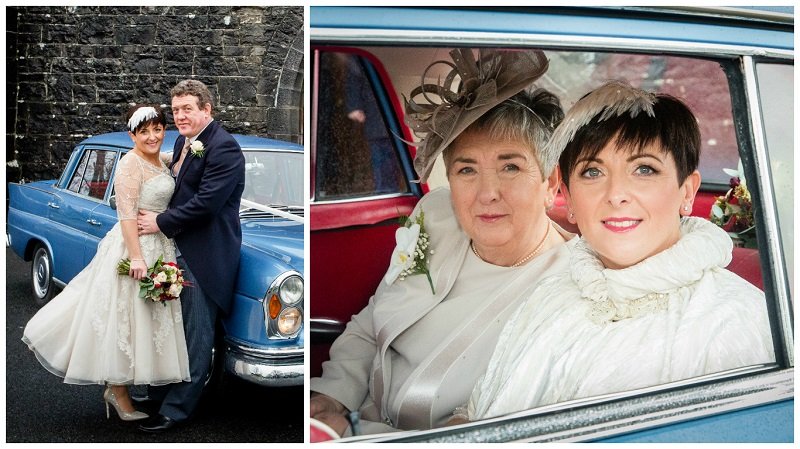 Groomswear
The groom wore a navy morning suit from Donnellan's, Roscommon with a striped dove grey waistcoat and an ivory tie.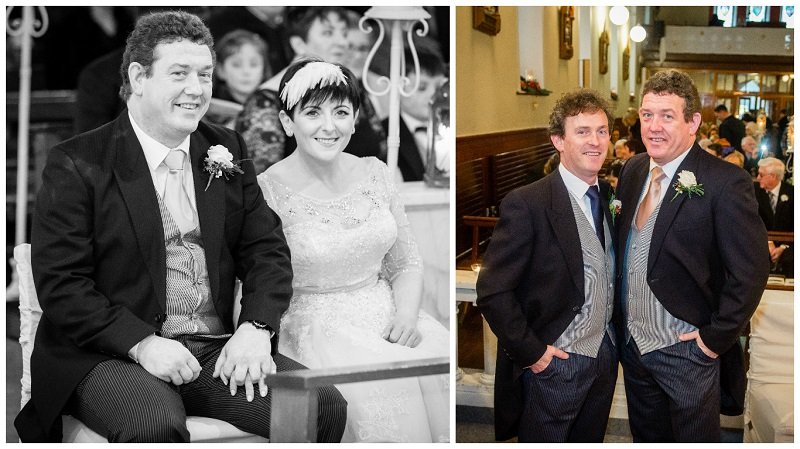 The bridesmaid
Bridesmaid Annette wore a navy French lace dress which she chose herself from Debenhams.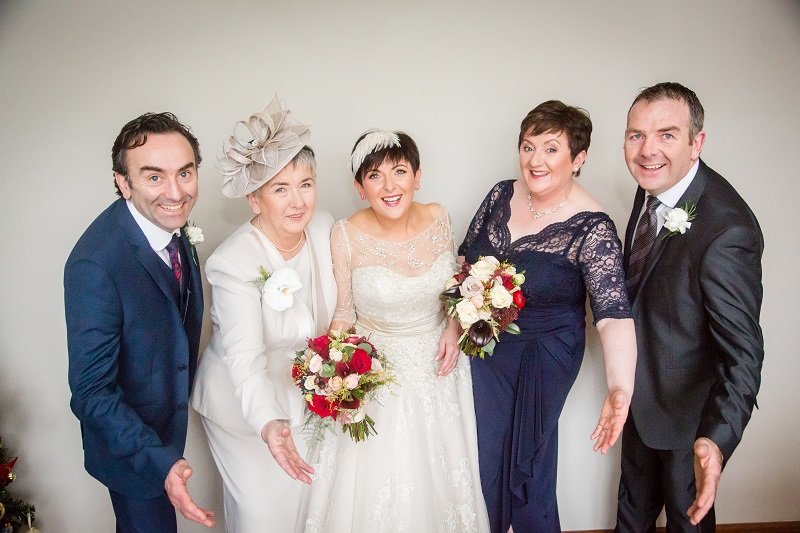 Wedding flowers
Orlagh Dooley from Flowers by Dooleys, Athlone created the wedding flowers. "We had a wonderful display of seasonal flowers which tied in beautifully with the church which was decorated for the festive season," Róisín says.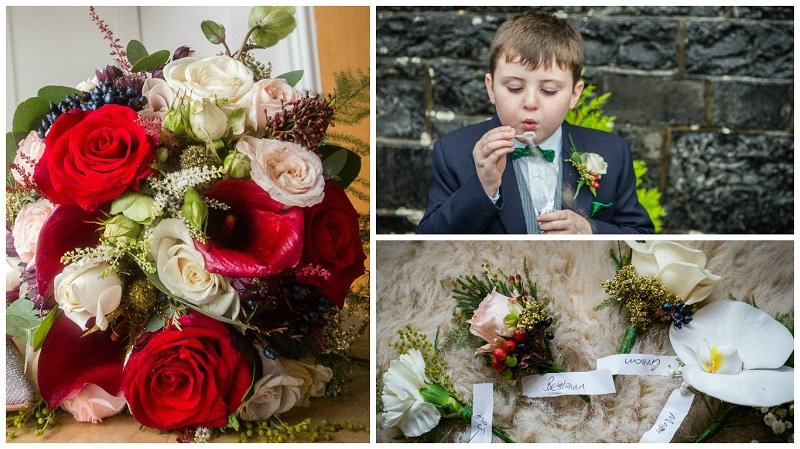 Stationery
The bride's mother handmade the wedding stationery and incorporated the vintage theme.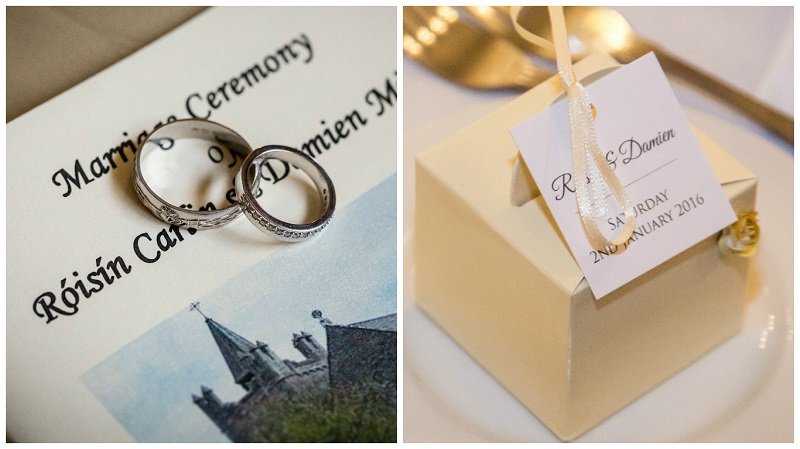 Wedding cake
A friend of the bride's made the four-tier wedding cake in flavours; chocolate biscuit, lemon drizzle, caramel and fruit cake. "The material used was from Róisín's dress and it had an ivory fondant icing with hand piped lace effect detail," Damien explains. "There was also an antique style brooch which was also used in the bride's headpiece."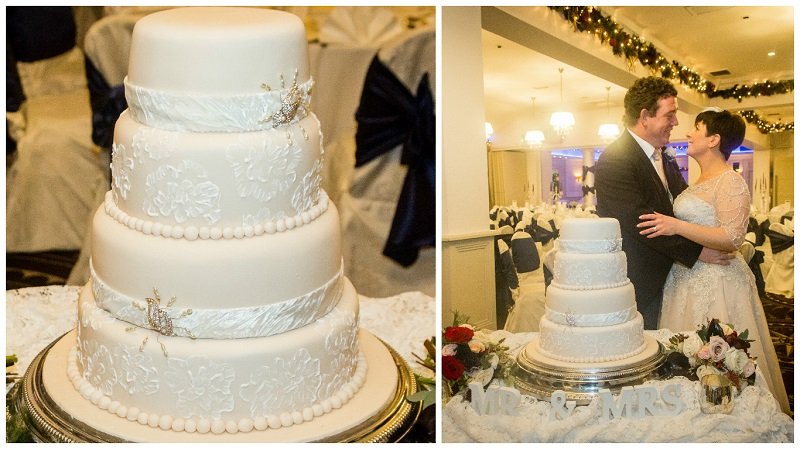 Favourite moment
Damien: "There were quite a few but probably when we arrived to the hotel and were greeted by the management and staff of the hotel and a lone piper. The piper then brought us into the hotel where we were given a warm welcome and standing ovation by our guests."
Róisín: "Turning around to walk down the aisle to see everyone celebrating and blowing bubbles, and a musical surprise whereby some guest had joined the wedding musicians to give a rendition of the Beatles classic All You Need Is Love with a twist – like in the movie Love Actually and they even had trumpets!"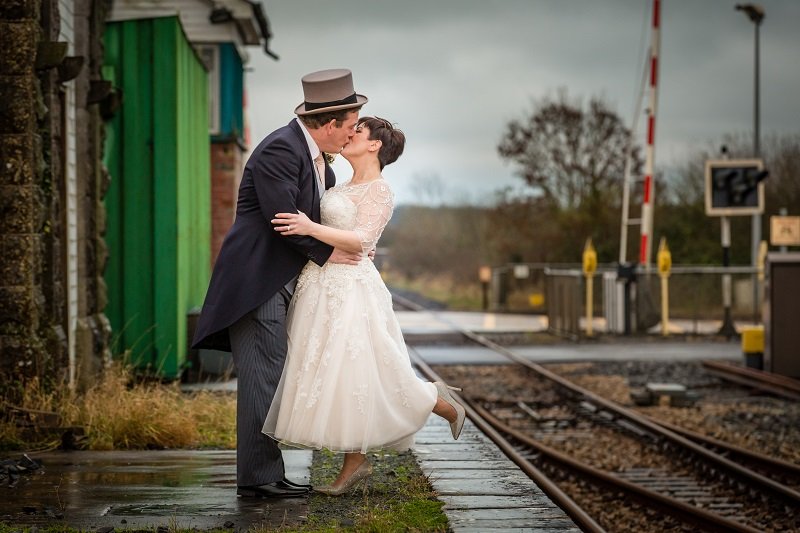 Top Tip
Damien: "Don't stress, relax, enjoy and take it all in."
Róisín: "Delegate. I own my own Hair Studio, Medussa, in Athlone, so after being in the hairdressing industry all my working life I've worked on hundreds of weddings throughout my career and picked up many tips along the way. The advice I would give is make sure you have the right people involved in planning your big day and enjoy every moment of it when the day arrives as it is truly magical and the time flies in."