29th March 2016. Ceremony at 2nd Donegore Presbyterian Church followed by a reception at Larchfield Estate.
Photography by Ten 21 Photography
The couple
Zoe and James met on a delayed Stena Line trip. The pair shared a fish supper together and the rest is history!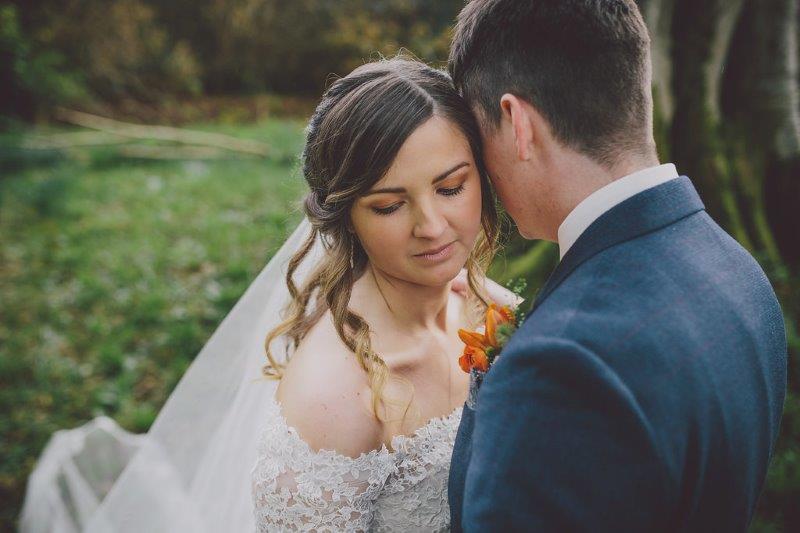 The proposal
The couple got engaged on a romantic trip to Barcelona, James got down on one knee before dinner and even managed to put the ring box in front of Zoe without her noticing!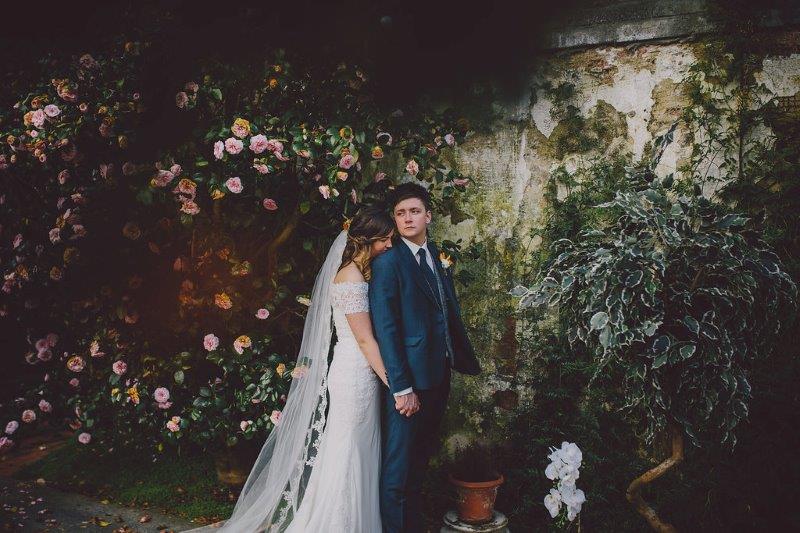 Venue
The couple chose Larchfield Estate as their reception venue. "We wanted something romantic but simple," Zoe explains. "Larchfield was exactly that."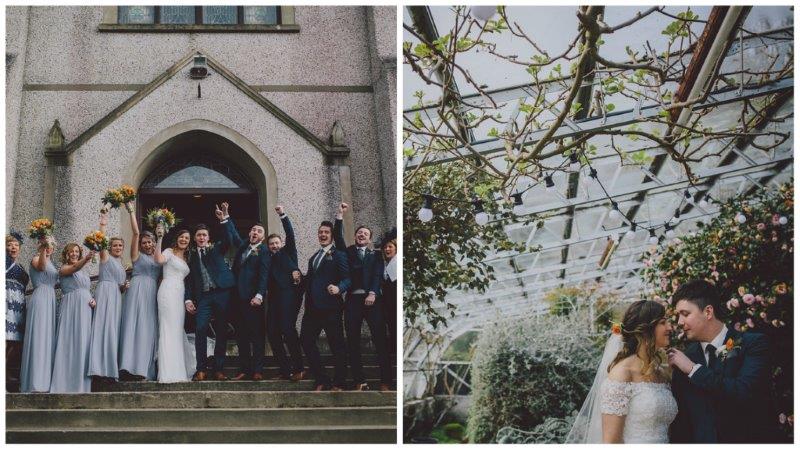 Theme
"We are a Christian couple, and we chose the bible verse; 'as the deer longs for streams of water, so my soul longs for you," Zoe says. We tried to incorporate the stag head into all aspects of our wedding and it suited the venue really well. We also added the colour orange because we love it."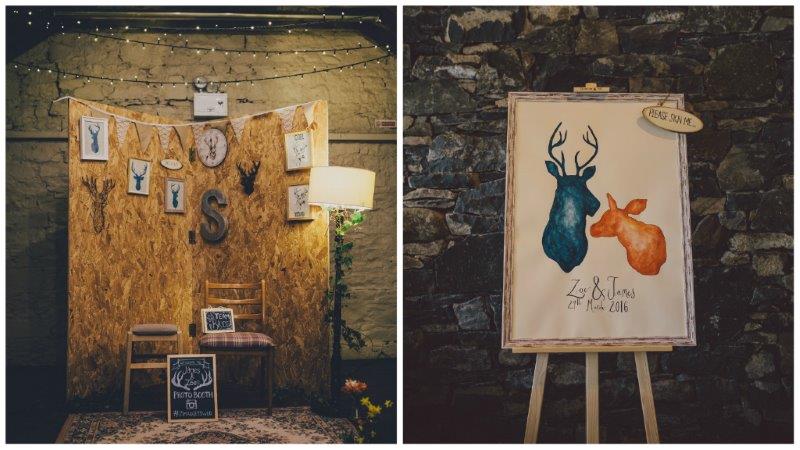 Wedding decor
Zoe created all the wedding decor herself even the handmade photo booth! "With a venue like Larchfield there is so much character already!"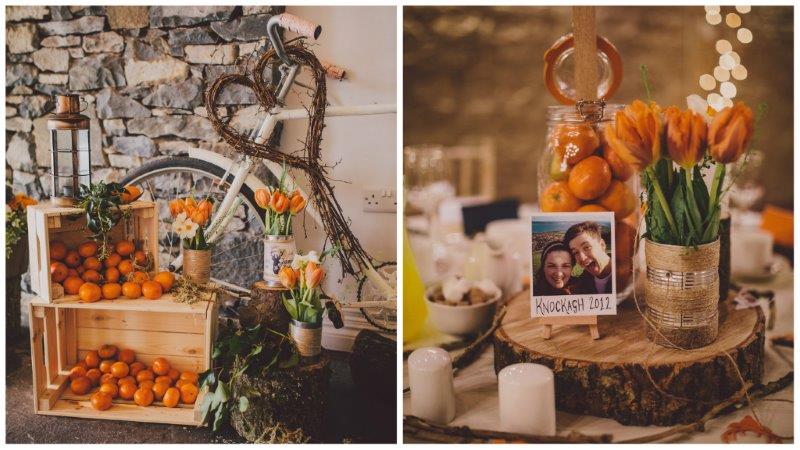 Wedding dress
Zoe wore an off the shoulder, lace and chiffon San Patrick gown from Verona Bridal in Magherfelt. The dress had extra meaning for the bride as San Patrick is a brand from Barcelona, where the couple got engaged! "When I stepped into my gown it felt like everything I had ever wanted," Zoe says. "It just felt so right and my groom adored it!" She teamed her dream dress with a lace trim veil and grey pointed heels from Dune.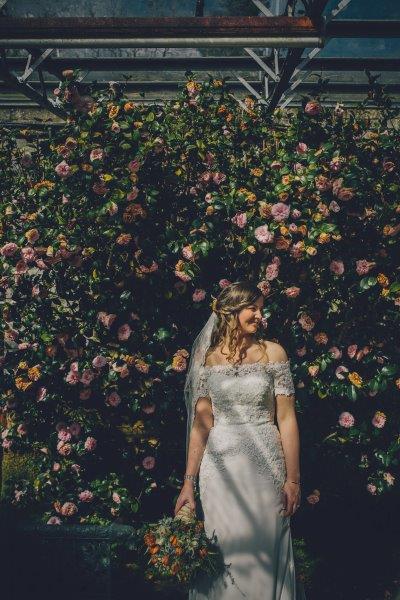 Groomswear
"James wore a navy suit with a woollen waist coat from Red Groomswear, Belfast. It was really good quality!"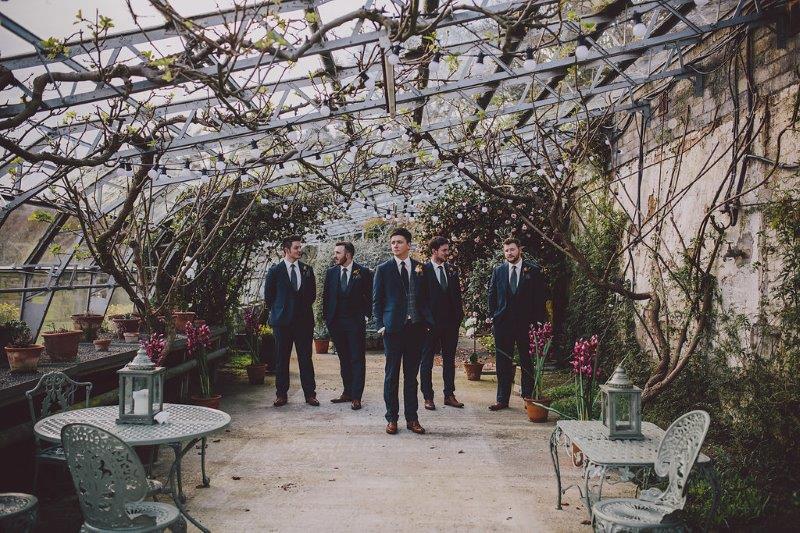 The bridesmaids
The bridesmaids wore elegant grey gowns from Eden Bridal in Belfast and paired them with simple silver sandals.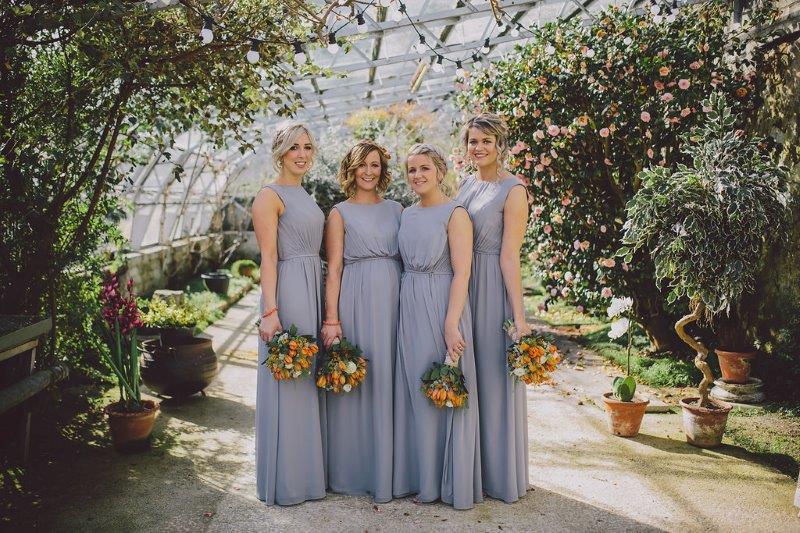 Wedding flowers
"I adore tulips so it only seemed right to have these as our wedding flowers. The bouquets were made up of orange tulips with grey and green blooms and they really stood out with the dresses. The flowers were the finishing touches and I love them!"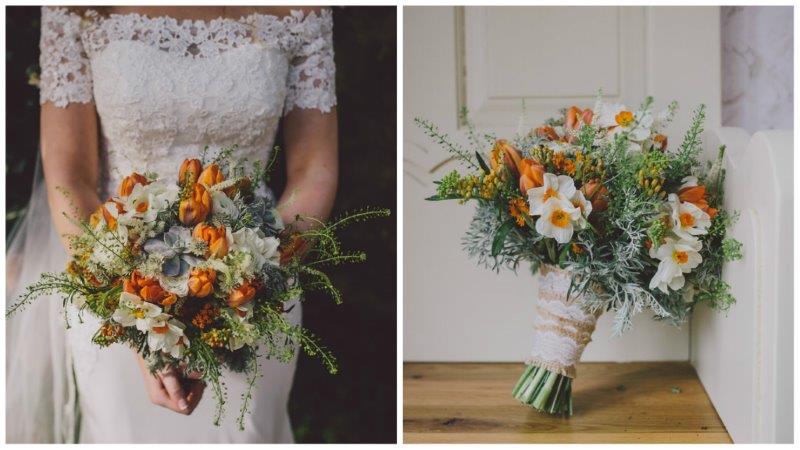 Stationery
Timmy Farmer made all of the stationery incorporating the stag theme, as well as capturing the day on video and singing at the reception. "It's safe to say he had a busy day!"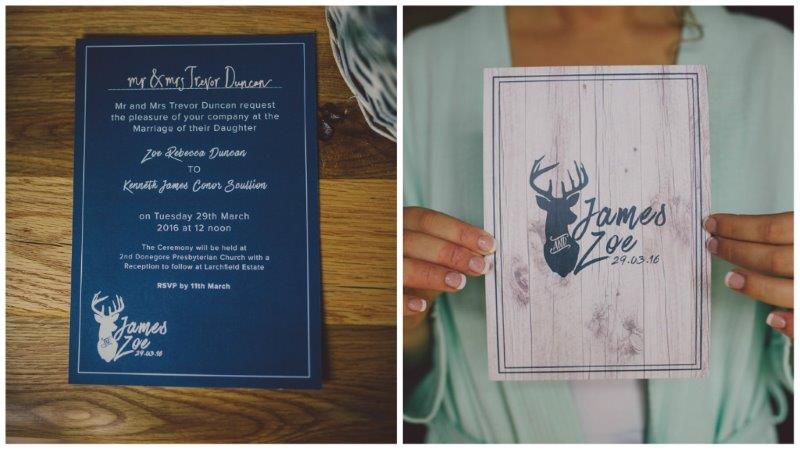 Wedding cake
The cake was made by Lorraine Duncan at Country Cakes. The couple chose three cakes in varied sizes to display on their cake tree!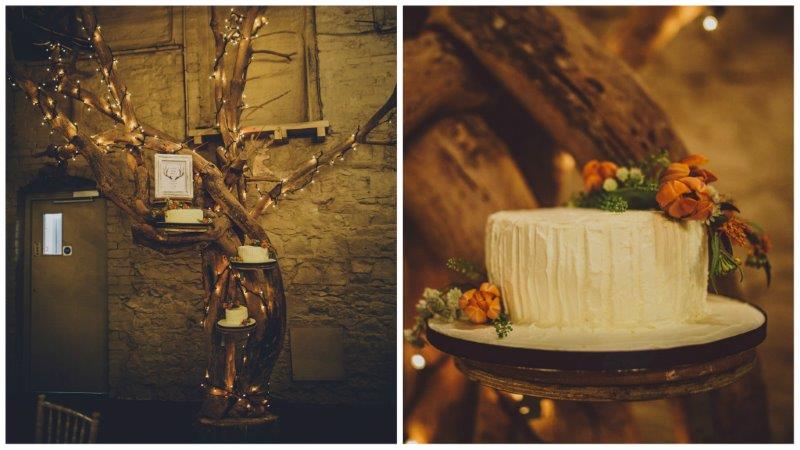 Favourite Moment:
Groom "It would have to be the speeches, they were all from people who really knew us and there wasn't a dry eye in the place. We have the best families and the best friends."
Bride: "Seeing people genuinely enjoying the day, I can't actually think of anything which went wrong. We had Al Bennet as our band and they were amazing."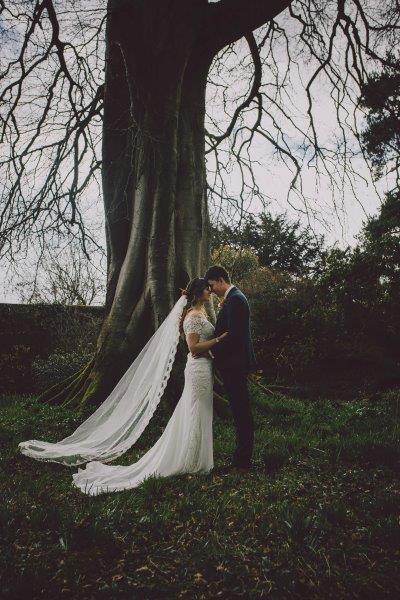 Top tip
Groom: "Make sure she's the right one and you love her like you've never loved anyone before."
Bride: "Don't get stressed, enjoy the moment, because it's just like every other day – it ends. "