How They Met
New Zealand born Rebecca met Northern Irishman Colum in a modern day romance that began when they met on Twitter nine years ago. They kept up a digital relationship for four years while Colum was at university in Manchester. When he eventually travelled came back to Ireland, they arranged their first date, a trip to their local cinema. Sparks started to fly over the smell of popcorn and a cheesy rom-com; the young couple have together ever since.

The Proposal
Rebecca shares how unexpected Colum's proposal was, thinking back to the day she still gets emotional.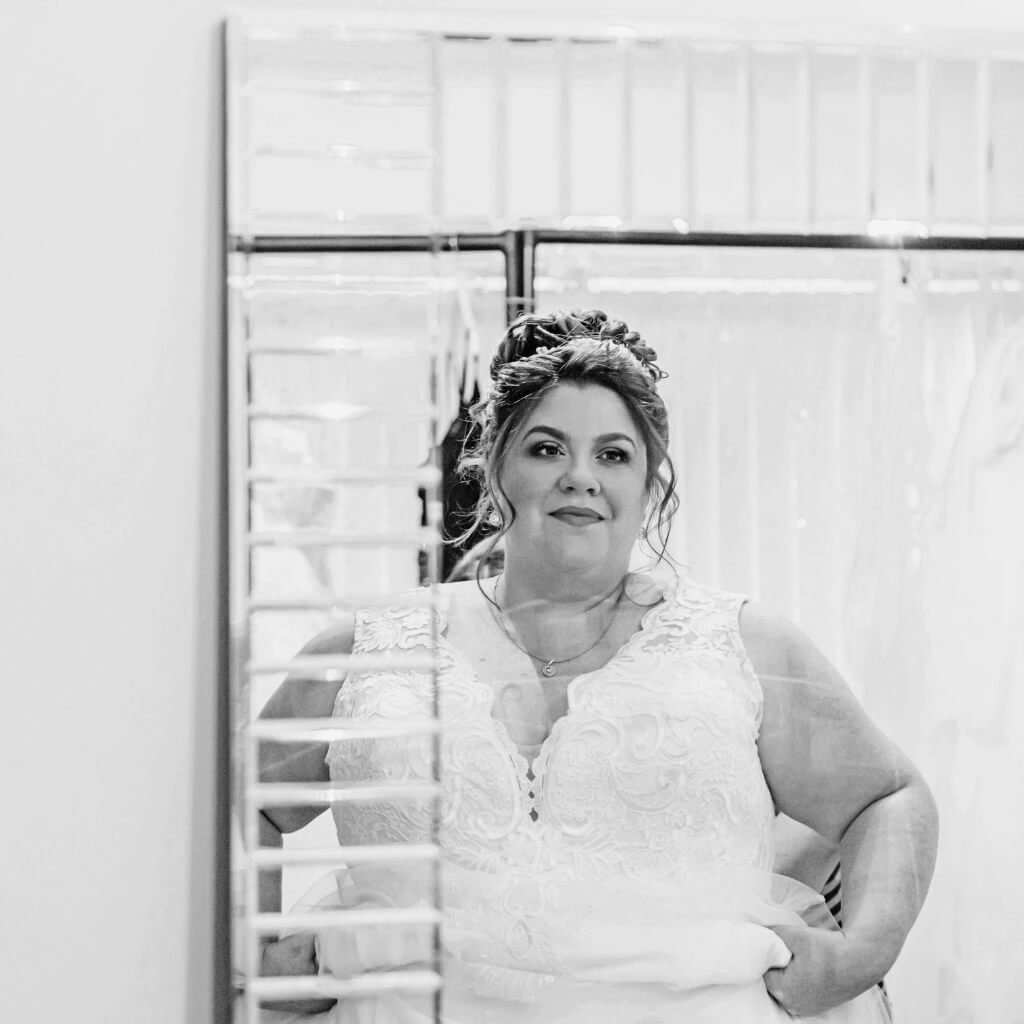 'After the madness of Christmas, we decided to book a cheeky weekend away to Lusty Beg Island, before Colum got stuck into his new job.' After dinner, we needed to walk off our food comas, so took a stroll along the shore.' This was Colum's big moment, he picked no better time or place to get down on one knee. 'He picked a spot right beside the pier looking out over the glistening water, it was perfect, and of course I screamed YES!'
The Venue
Rebecca originally told friends and family that she didn't want a hotel reception, however when she visited the Malone Lodge Hotel's open night, they ended up loving it!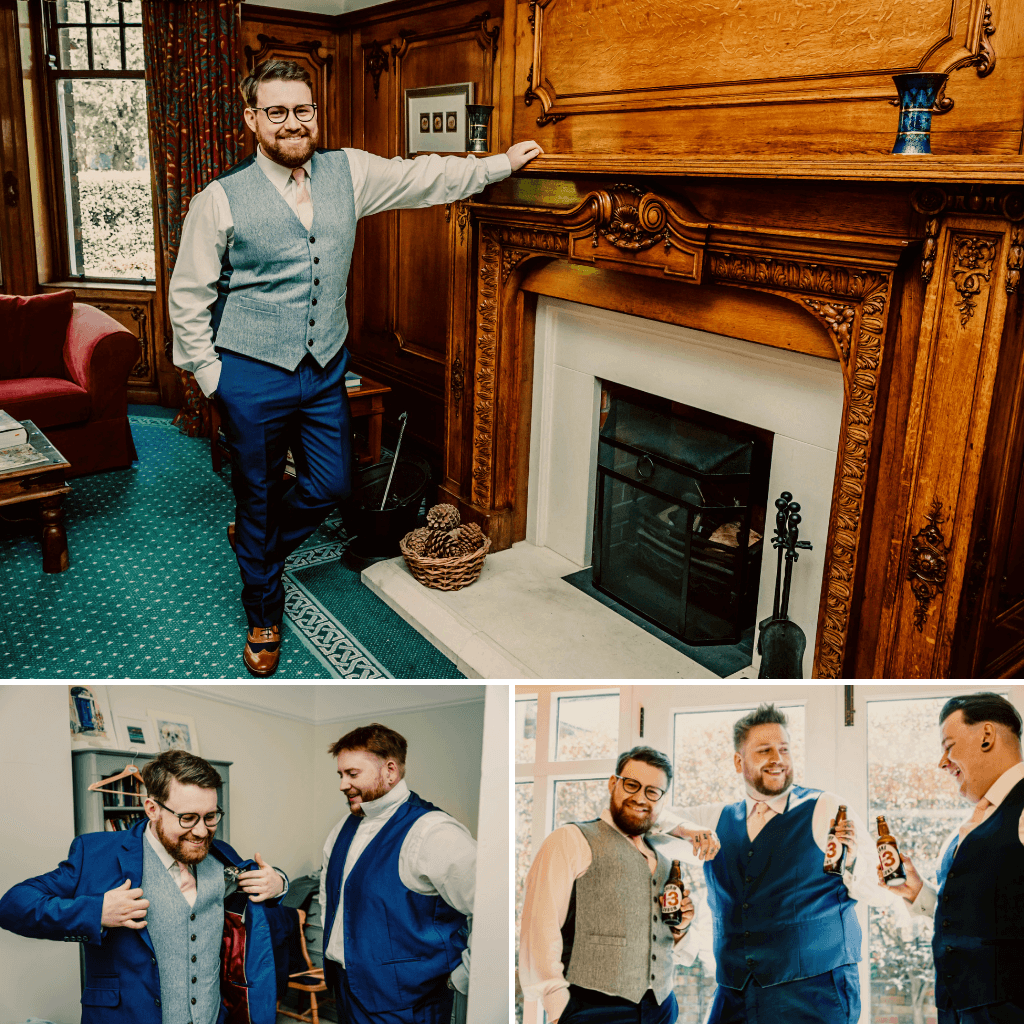 'We just loved the cosy boutique atmosphere, and the staff were so friendly and helpful. We definitely made the perfect choice.' They loved it that much they booked it the same night without seeing anywhere else!
Rebecca and Colum wanted a wedding that had a laid back and warm feel to it, as it reflects who they are as a couple! Their photographer, Creative Flux Photography, captured this perfectly. They chose Ria and Paul through knowing them from Rebecca's hair and makeup career.
'I love how chilled out they were and that their pictures have a real relaxed feel to them. I also did Ria's makeup for their wedding, so there was a special connection there. They did a great job!'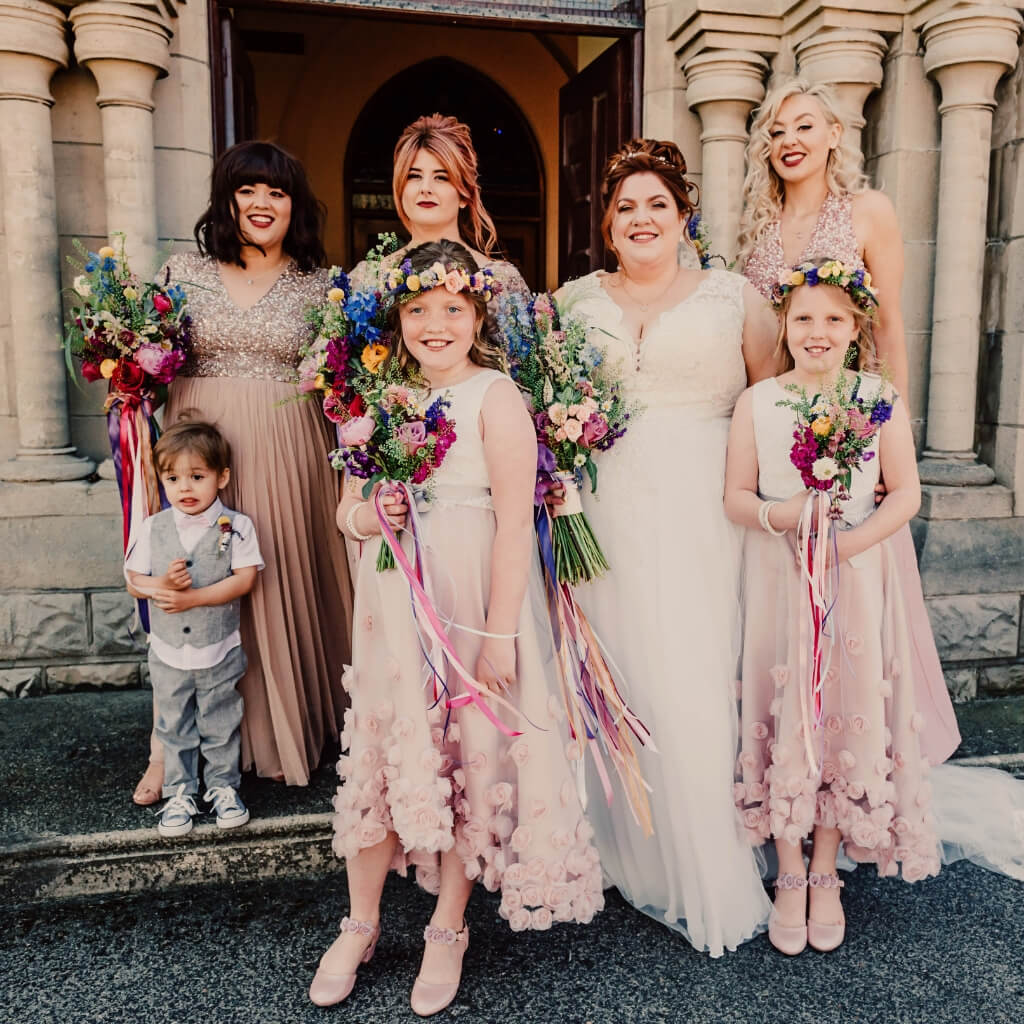 As part of their package with Malone Lodge Hotel, Rebecca and Colum got to work with Charm Weddings. 'The girls were fab, and put up with me adding bits and pieces right up until a few weeks before!'
The reception room was decorated with blush drapes and a warm fairy light curtain, and fairy lights wrapped around the pillars. The centrepieces for each table were elegant gold candelabras with cascading ivy, to give a soft, warm ethereal glow to the room.
What the bride wore and the rest…
Rebecca owns her own bridal store, Curvy Chic Bridal, so was able to get her stunning dress through her own connections. The chiffon and Spanish lace A-line dress with a detailed train was designed by Israeli designer Studio Levana, with an builtin corset.
'Being a plus size bride and a bridal store owner, I knew my dress really needed to wow, but I also wanted to stay true to my own casual style.'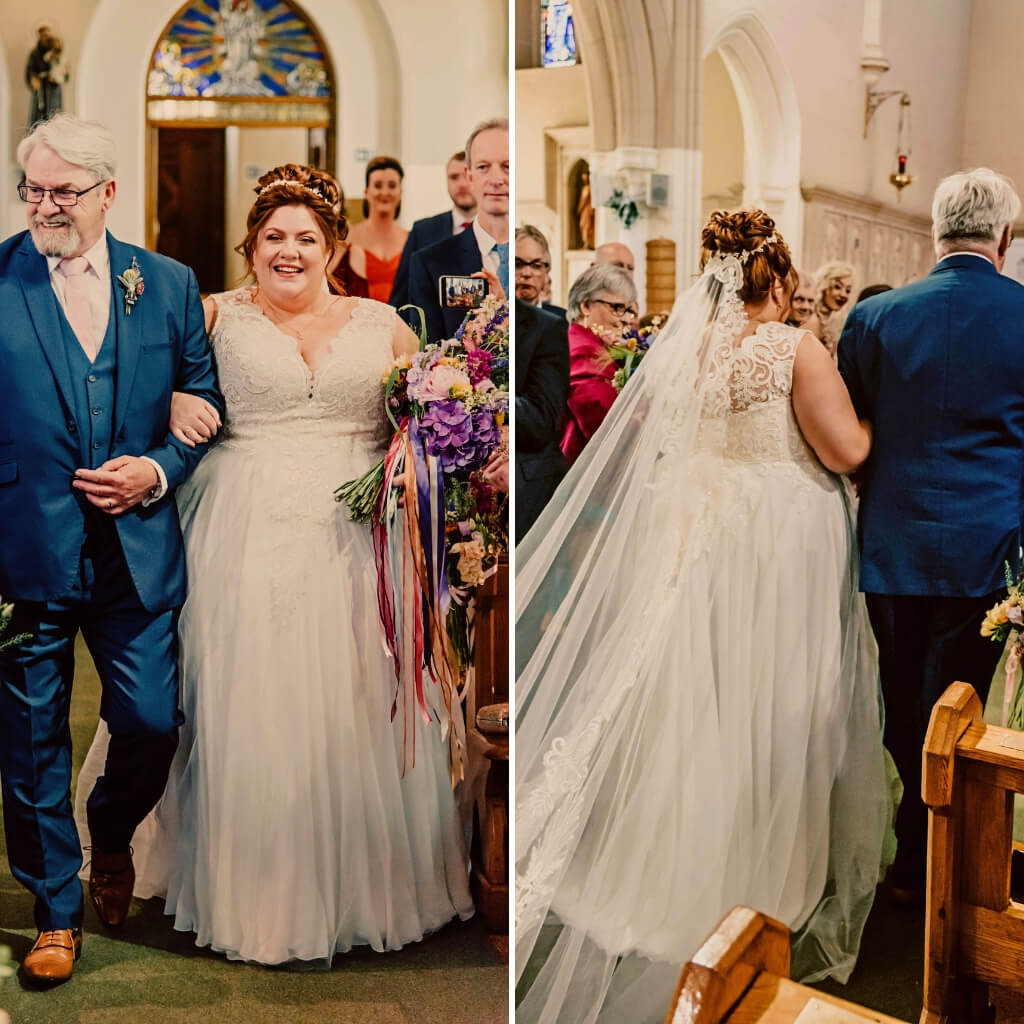 Adding that final special touch, Studio Levana gifted Rebecca with a matching cathedral length veil.
'I adored my dress, and I felt so beautiful wearing it. It highlighted my best assets and any lumps or bumps were smoothed with the corset.'
The men's suits were hired from Balmoral Suit Hire in Belfast. 'Colum doesn't often wear a suit, so we felt it would be a waste to buy a suit just to have it hang in the wardrobe!'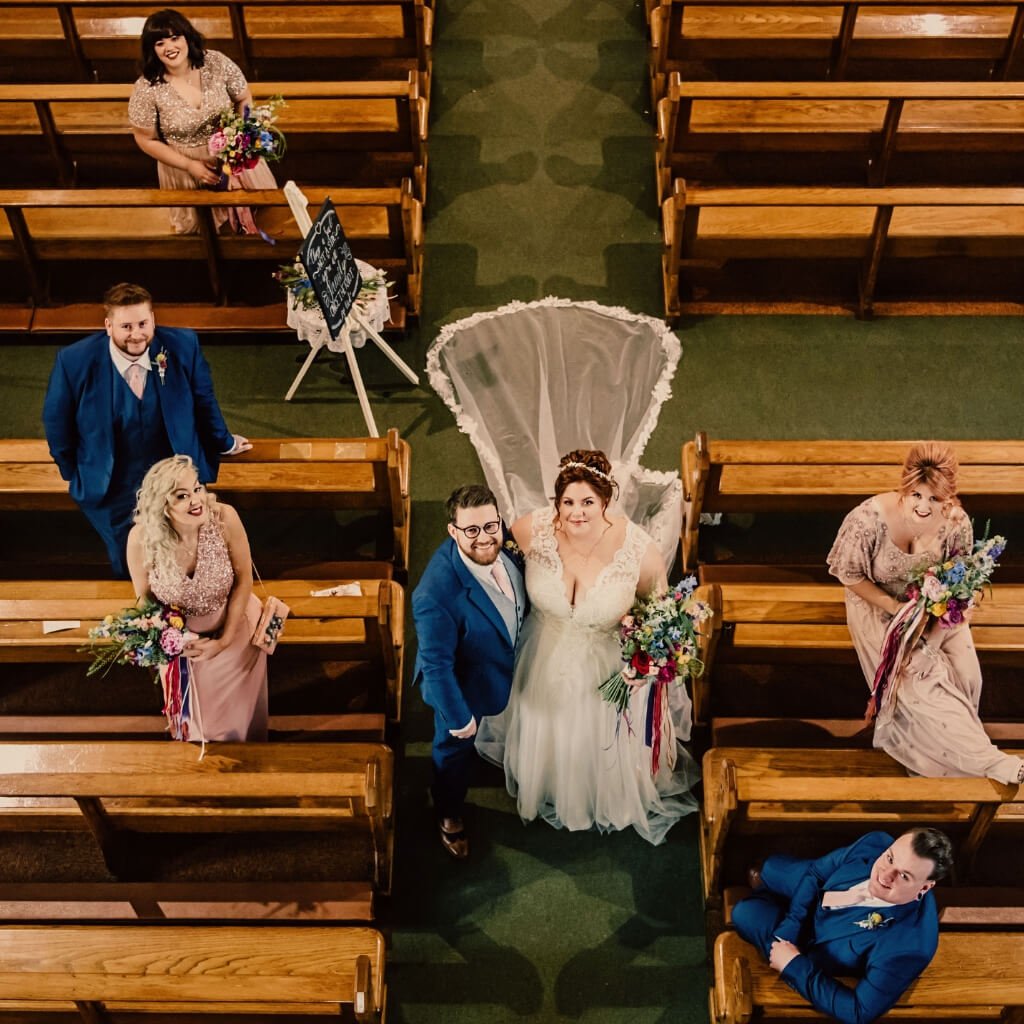 The suits were a deep blue with the groomsmen wearing matching waistcoats, Colum was in a tweed grey and blue waistcoat. Their ties were soft pink linen from Frederick Thomas.
The bridesmaids were by Maya, through Curvy Chic Bridal. Rebecca notes how her bridesmaids are all very different, both in appearance and personality, and how she wanted them to feel comfortable and gorgeous throughout the day. 'I decided to go with a different dress for each of them. All of the dresses were in shades of nude and pink and all had an element of beading or sequins to tie them together.'
The mother of the bride wore a 3 piece suit with velvet and sequin detail from Curvy Chic Bridal.

Decor
Rebecca chose Fleuriste as her florist and was obsessing over Emma and the team's designs.
'I gave Emma the vague description of wanting my flowers to look like I just ran through a field and grabbed a bunch of flower. She went above and beyond anything I could have imagined. People still talk of how incredible our flowers were today!'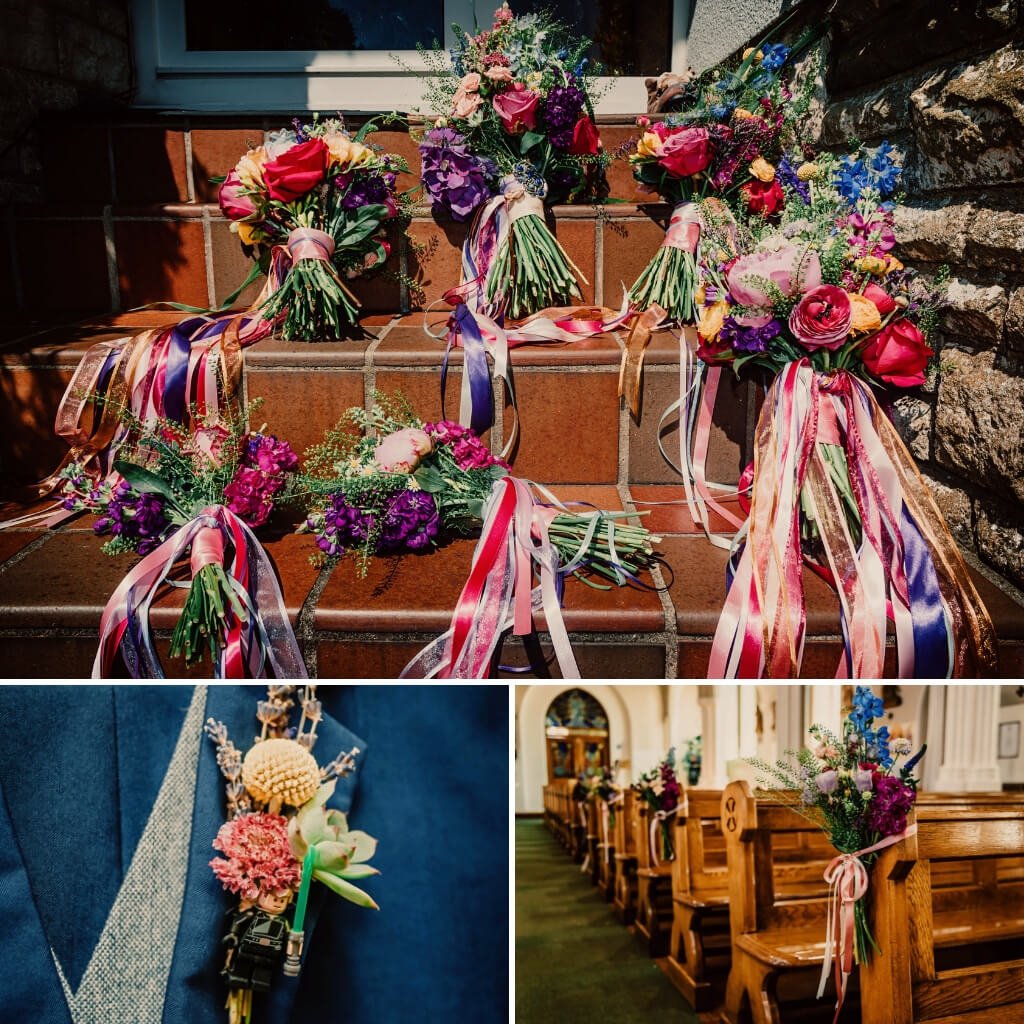 Steering away from a traditional look, Emma created taller bouquets with trailing ribbons. 'Emma also created stunning bunches of wild flowers for our pew ends which she then took to the venue and dotted them around in small vases.'
Colum wanted to add a memento of his favourite movie, Star Wars, he sourced lego figures for everyone to add to their button holes! Emma added mini succulents in all the button holes also; another love of Colums.
Rebecca's bridesmaid Casey, who travelled from New Zealand, helped Rebecca design the table plan. Sourcing an old mirror from a charity shop, the girls removed the mirror and covered the back in fake moss and flowers, then printed off the table plan cards and stuck them on. 'We decided not to choose peoples seats for them, and instead, just assigned them a table and let them sit where it suited them.'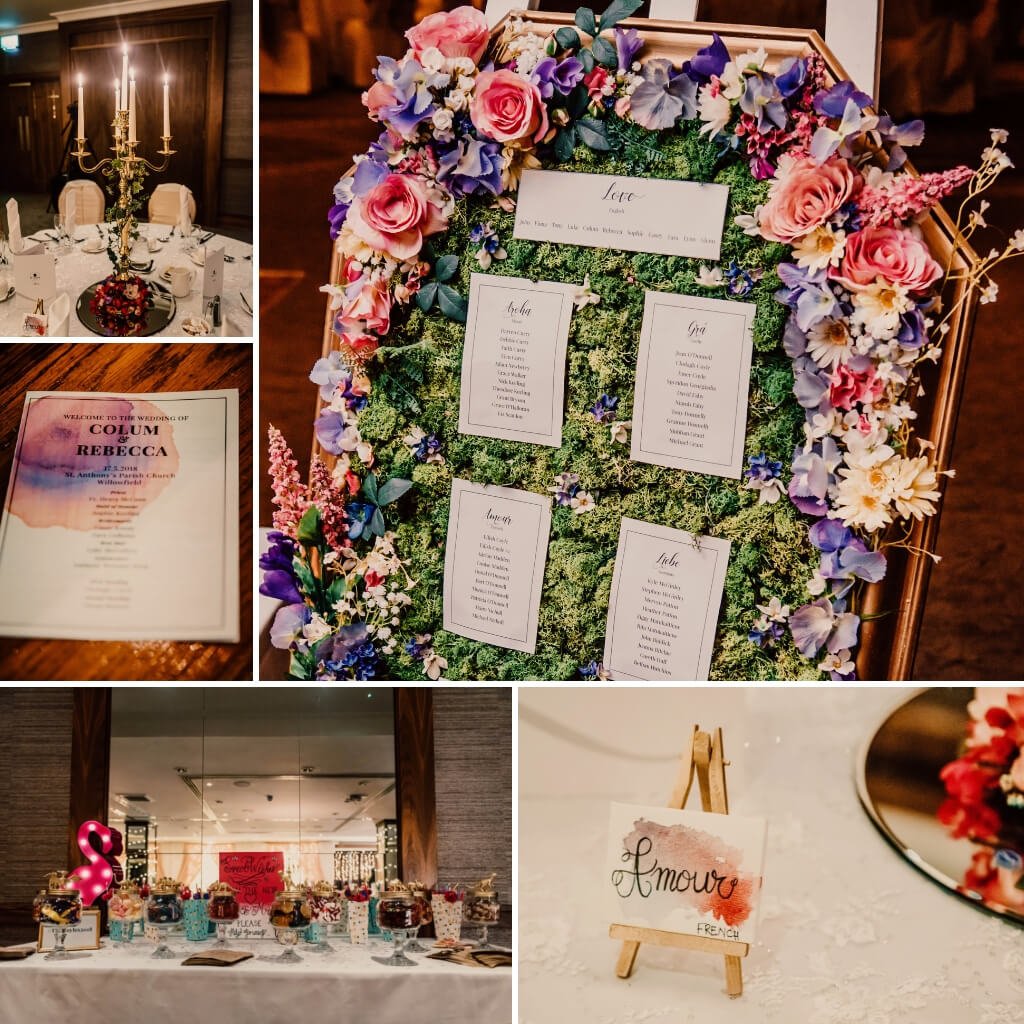 Colum is a graphic designer so he was able to design their stationery. After a while, Colum found a really cool collection of water colour ink blots that they loved. 'We used one colour way for our day invites and one for the evening. We wrapped gold thread about the centre of the invites and I hand-calligraphed recycled envelopes.' All of their stationery was printed at Kaizen Print on raw texture paper.
Wedding Cake
The amazing wedding cake was made by Rebecca's Maid of Honour, Sophie. Sophie is from New Zealand but travelled from her now home in Germany with her husband and son who was page boy.
It was a naked Victoria sponge cake with raspberries in the sponge and in the frosting. Sophie decorated the cake with fresh flowers from Fleuriste and the couple's adorable doe and deer cake topper.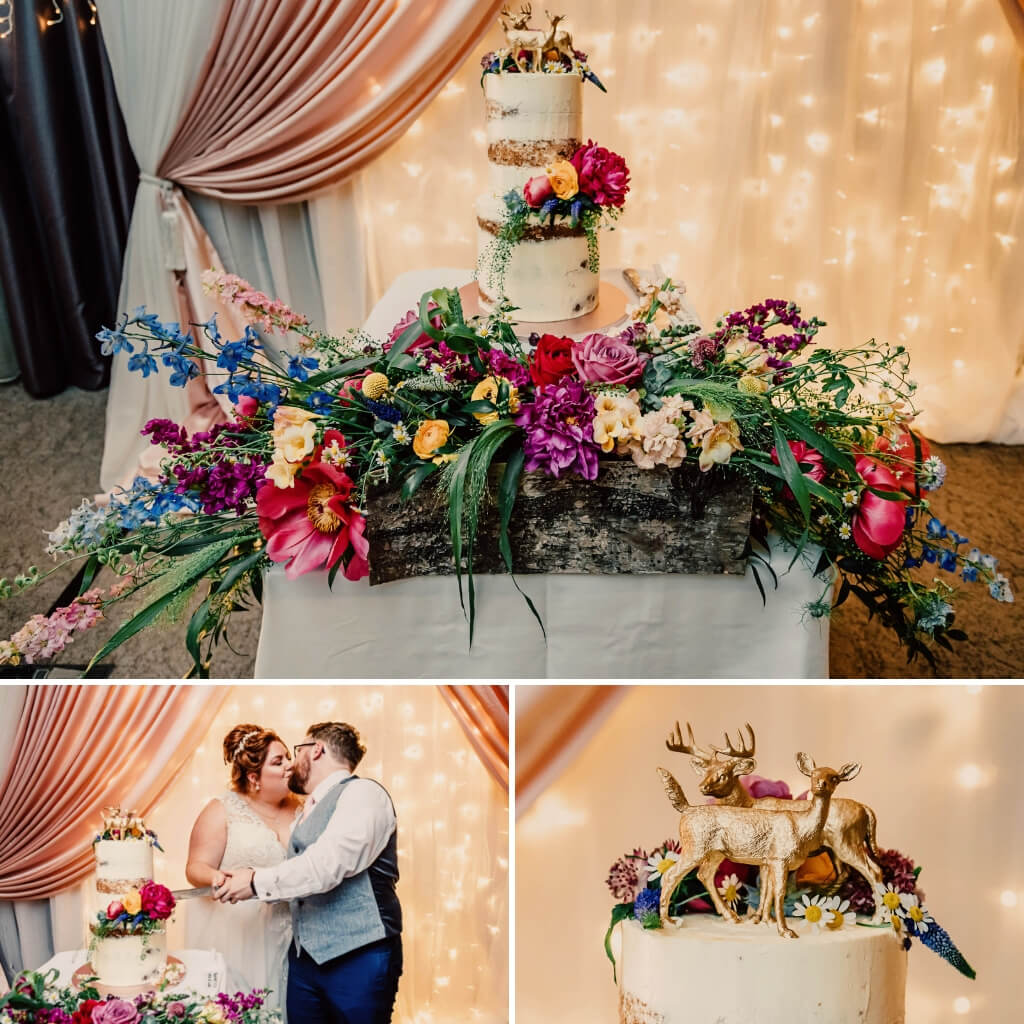 'It was absolutely delicious and we thoroughly enjoyed the tester cakes she made in the week before the wedding!'
Favourite Moments
Colum recalls the first time seeing Rebecca, 'the minute I saw Rebecca walking down the aisle was just amazing. Closely followed by the few moments we had by ourselves in our room at the hotel.'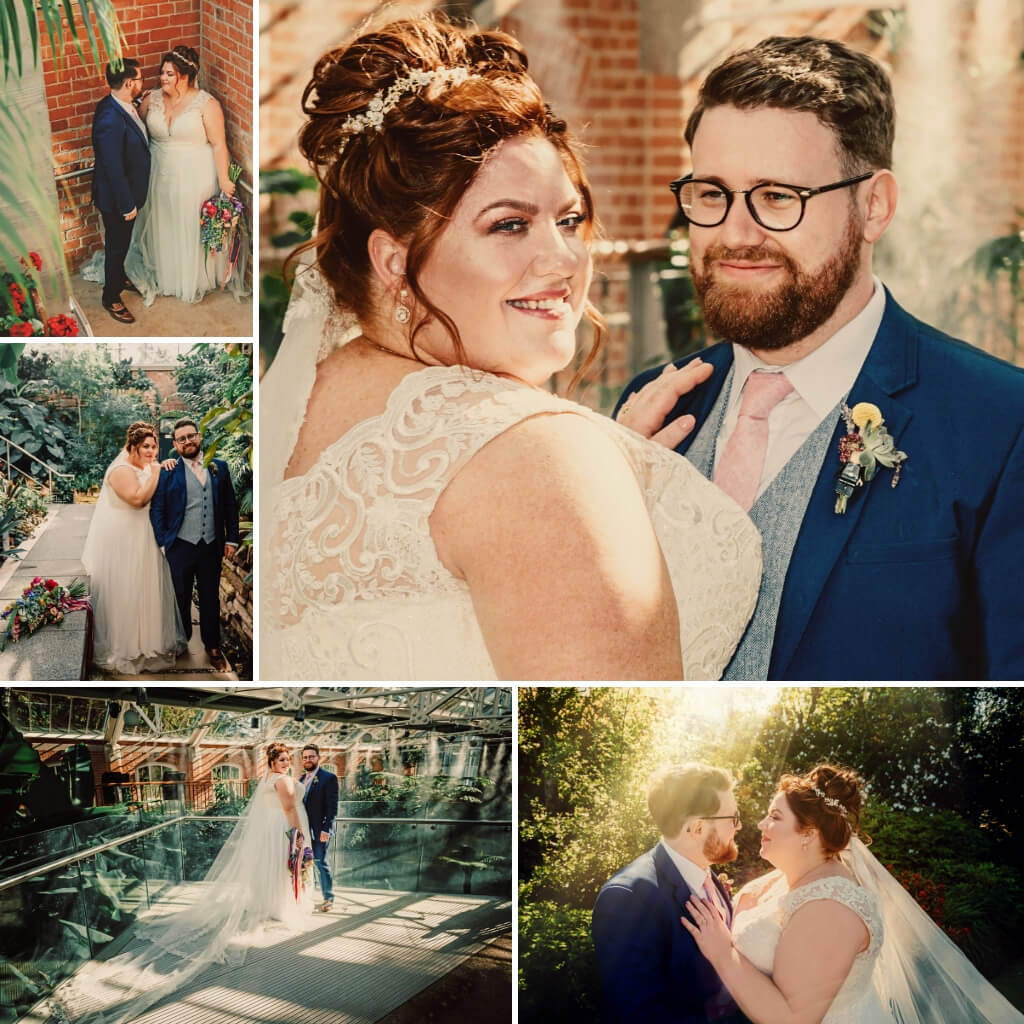 Rebecca's highlight was the build-up to the whole event. 'The best part of planning for us was the week before, when all our bridal party were together doing all the last minute crafty bits and prep, we had dinners together every night and it was so nice. It was just lovely to have us altogether for such a special occasion, we hadn't all been together in one room over almost eleven years!'
On the day, seeing Rebecca similarly shares how seeing Colum at the top of the aisle was a real highlight, with all of our friends and family there, it was really special, I'm not normally an emotional person, but in that moment I was overcome with emotion.'
Any Top Tips?
Colum reminds everyone 'not to sweat the small stuff, it's just not worth it and it won't be important on the day.'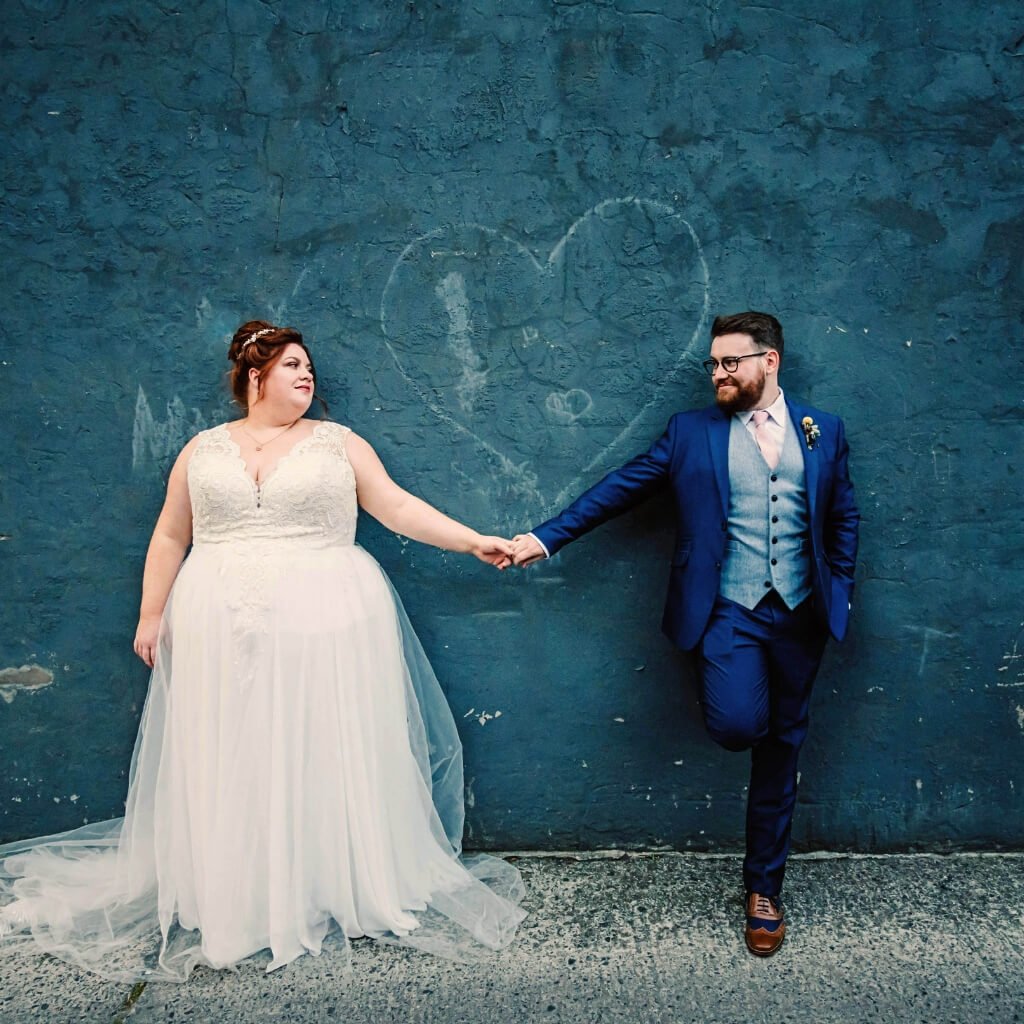 Meanwhile Rebecca asks you all to enjoy it! 'Planning doesn't have to be stressful, make a realistic budget and stick to what you can afford, don't worry about what other people will think or expect, this is your day, plan the wedding you want to have! Book your suppliers as soon as you have your dates set so you can be sure to get the people you want, then you can relax for a little while.'