HOW THEY MET
Lauren and Alastair both knew each other in high school, but it wasn't until they both took a job in a local bar/restaurant called SquareOne in Dromara, that they really got a chance to meet.
Alastair recalls spotting Lauren for what felt like the first time,"it was a Friday evening and I was in the middle of pouring a pint when I saw this person walking in, I was like 'WOW, who is that?'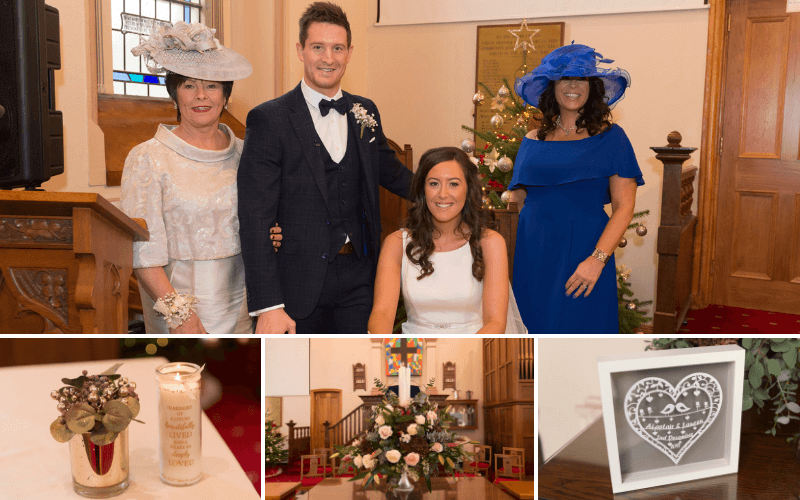 'The pint started to overflow, and the regulars propped at the bar started to keep me going. I knew right then, I had to get that girl's number.'
After countless texts, they managed to arrange a time to meet for dinner. Their story began back in January 2010, and they have been together ever since.
THE PROPOSAL
Lauren's Dad lives in France, so they decided to pop over for a visit and spend some quality time exploring the country too.
'For the first few days we visited Chablis, tasting some delicious wines and just relaxing. Then we spent a few days at Disneyland, followed by a weekend exploring the city of love, Paris itself.'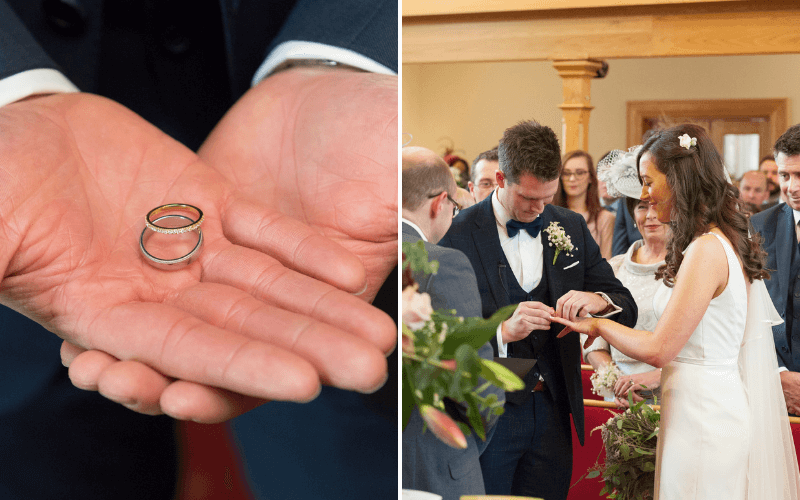 Alastair picked a beautiful solitaire diamond ring and got the gold band engraved with '30.01.16'. He had the stress of carrying Lauren's surprise gift for the full week. On the penultimate night before heading home, Alastair suggested taking a river cruise along the Sienne.
'Alastair got down on one knee at 11pm, just as the Eiffel Tower started to sparkle, it was perfect. It meant so much to me that Alastair had made such an effort, and asked both my dad and step-dad their permission for my hand.'
THE RECEPTION
Lauren like most other brides, has been dreaming of her wedding day since a little girl. 'As soon as I seen the Slieve Donard Resort & Spa for the first time as a child, I knew, if I could, I would love to get married there.'
Lauren loves the Slieve Donard Resort so much, she actually works there.
'I adore the building and the spectacular views. Where else would you see the mountains of Mourne sweep down to the sea?'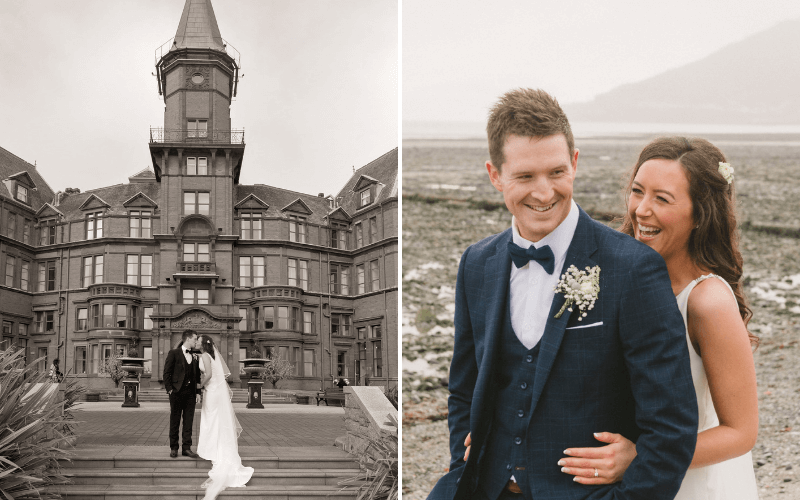 'The team pulled out all the stops! They were absolutely fantastic. Our guests were obsessed with how amazing the food was, from the personalised cocktails to the cake.'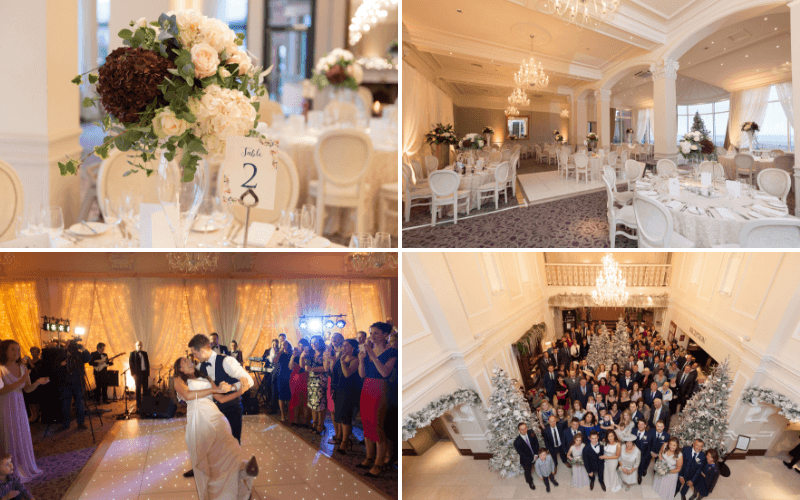 'The venue itself actually became a talking point, it meant a lot to me as I'm so proud of the hotel myself. I wanted everyone to see and feel what I do.'
DECOR
Despite the wedding taking place in December, Lauren decided against a Christmas theme. Instead they decided to keep things more personal, adding their own little touches to the day.
'We worked with a great, local company called Loveliest Little Things, they design quirky personalised illustrations.'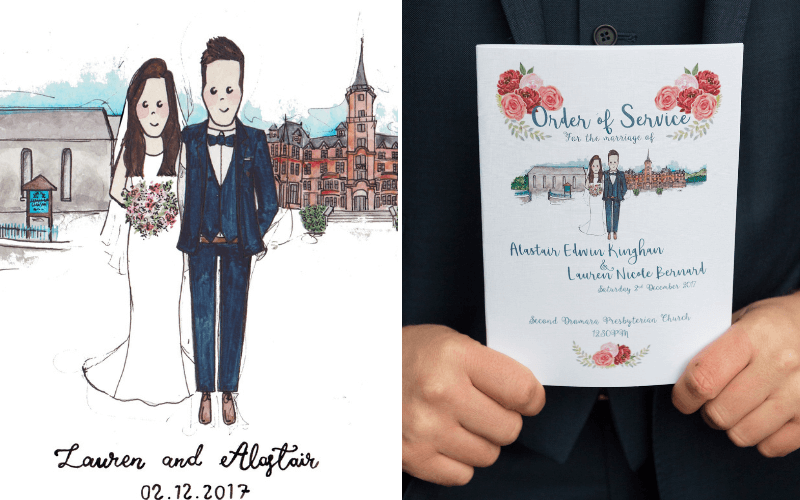 'We used this as a theme for all our stationery bits and pieces and table plan, we loved it. Our guest book included a Polaroid camera, so guests took selfies and left cute little messages next to their Polaroids.'
WHAT THE BRIDE WORE & THE REST…
Lauren visited Petticoat Lane in Hillsborough with the intention of trying on a host of different style and shaped wedding dresses. Ironically, she fell in love with the first dress she seen as she walked into the boutique.
'I continued to search through rails of dresses, as I was adamant that this was too cliche. In the end I had to go back, I just loved my dress, it was simple and I felt so elegant in it.'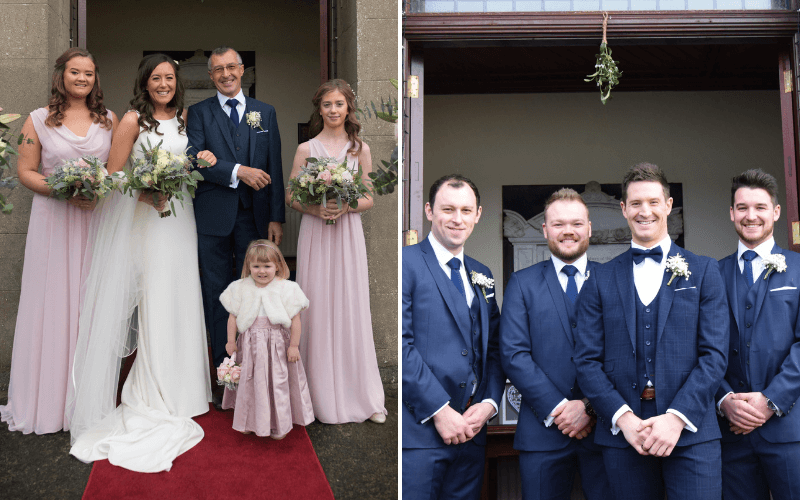 Lauren's favourite colour is blush pink, so this was always going to be the colour she wanted her bridesmaids to wear.
'Petticoat Lane were such a great help, we picked dresses for my bridesmaids there too. We went for a beautiful design by Maids to Measure; my girls looked fabulous.'
It was as easy a process for poor Alastair however. 'Alastair is a salesman's dream; you could sell anything to him. So the first suit he tried, he put a deposit down. I wasn't convinced it would look best on the day, and Alastair agreed. So we continued our search, and after a few more shops we found the most perfect Herbie Frogg suit in Bogarts Menswear, Belfast.'
EATING & DRINKING
The talented Executive Head Chef of the Slieve Donard, Hazel Magill, designed and baked Lauren and Alastair's showstopper wedding cake.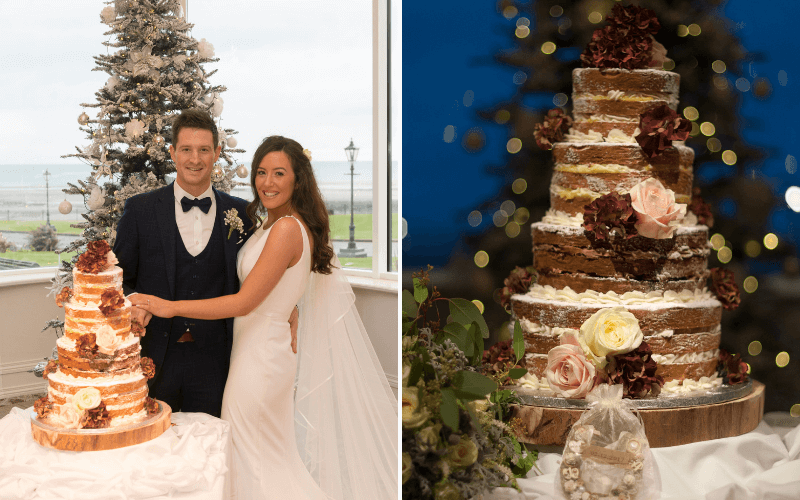 'It was honestly beautiful, the flavours were double chocolate, lemon drizzle and raspberry with white chocolate. We had so many compliments from our guests. We also had a 'cheese' cake in the evening, with our favourite cheeses stacked with great wine – another hit with our guests.'
CAPTURING THE DAY
'Matt and Carrie were the wedding photographers at one of my first ever weddings as manager at the Slieve Donard, they were so lovely. So when it came to my turn, I knew how friendly and at ease they would make us feel having seen it first hand.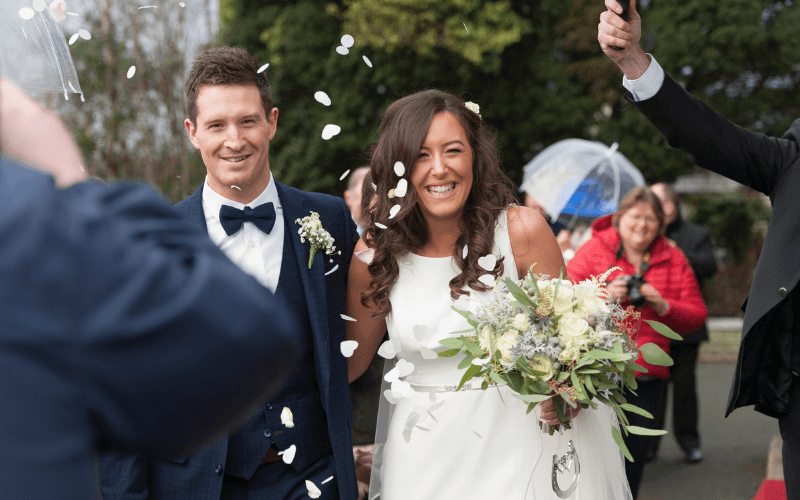 I really wanted a relaxed and comfortable atmosphere, and make sure we had fun along the way!'
FAVOURITE MOMENT
'We both agree that the most amazing part of our day was definitely the ceremony. We both love music so for our ceremony we had the very talented Belfast Community Gospel Choir. They were truly sensational and really set the tone for the day.
It was also really special to have our Mums as our witnesses.'

Lauren and Alastair's Dream Wedding Team
Venue – Slieve Donard Resort & Spa, Newcastle
Wedding Dress – Petticoat Lane Bridal, Hillsborough
Groomswear – Bogarts Menswear, Belfast
Flowers – Wedding Designs by David McConkey
Photography – Matt Symons Photography