Niamh & Jay tied the know August 26, 2016 in a D.I.Y inspired ceremony and reception at Clonabreany House, Co. Meath
Photography by Annie Kheffache
The Couple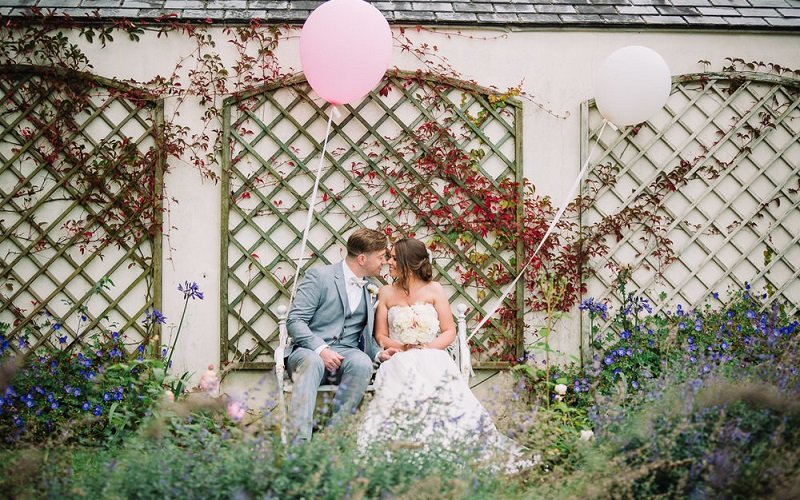 Dubliners Niamh and Jay grew up in the same town only five minutes away from each other, but their paths didn't cross until 2008 and when they did the pair felt, 'an instant connection'. What began as a friendship naturally developed into much more, 'I think we both knew it was only a matter of time before we tied the knot,' Niamh begins.
Proposal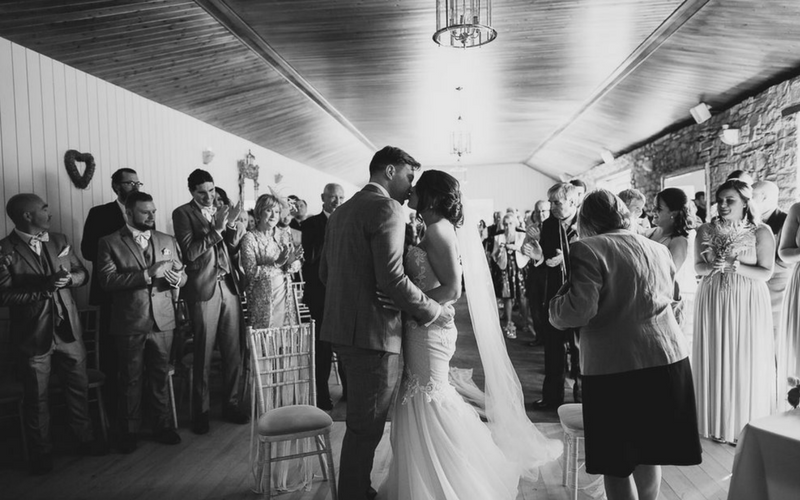 Seven years later on Valentine's Day, Jay got down on one knee in Jamie's Italian restaurant. 'I was in absolute shock, Niamh recalls. 'Next thing I know the whole restaurant was cheering and there were flashes of light. Jay had hired a photographer and captured the whole evening.'
Venue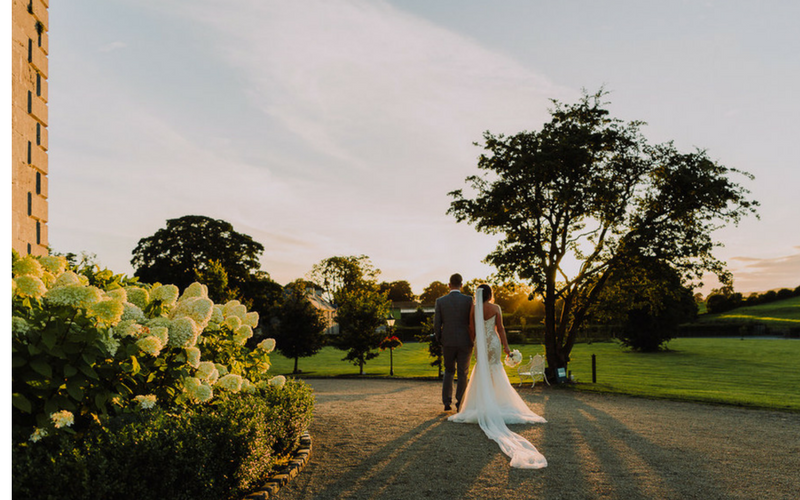 After looking at 10 beautiful venues, the couple booked the first one they had visited; Clonabreaney House in Kells. 'It was perfect for everything we wanted including a few options for a ceremony – we had a Humanist ceremony, the setting was stunning and the staff are amazing,' Niamh enthuses. 'By the end of our journey we had gotten to know each and every staff member and they made us feel like part of the family.'
Theme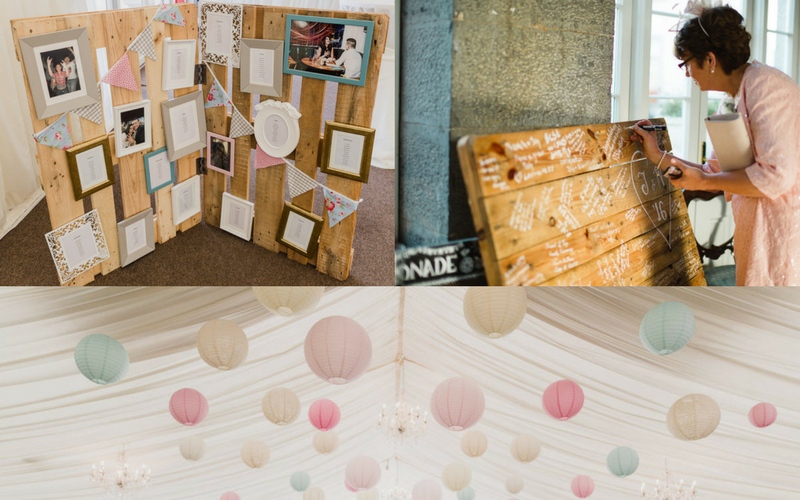 The couple describe themselves as 'huge foodies' and wanted to incorporate this passion, and DIY into their wedding day. They chose  a bespoke menu, handmade their decorations, designed the invites and made rustic-inspired centrepieces using tin cans wine bottles and jars.
Flowers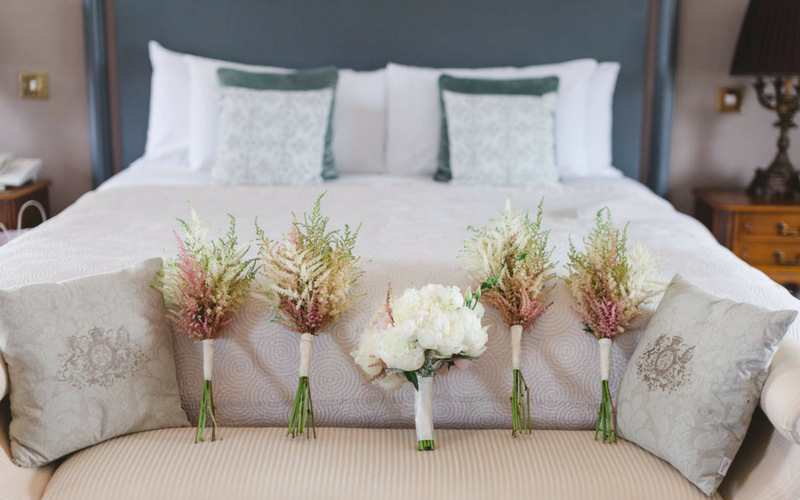 The flowers were part of the package with Clonabreany House; they were simple and romantic, a mix of peonies and astilbe in creams and blush,' Niamh says.
Photography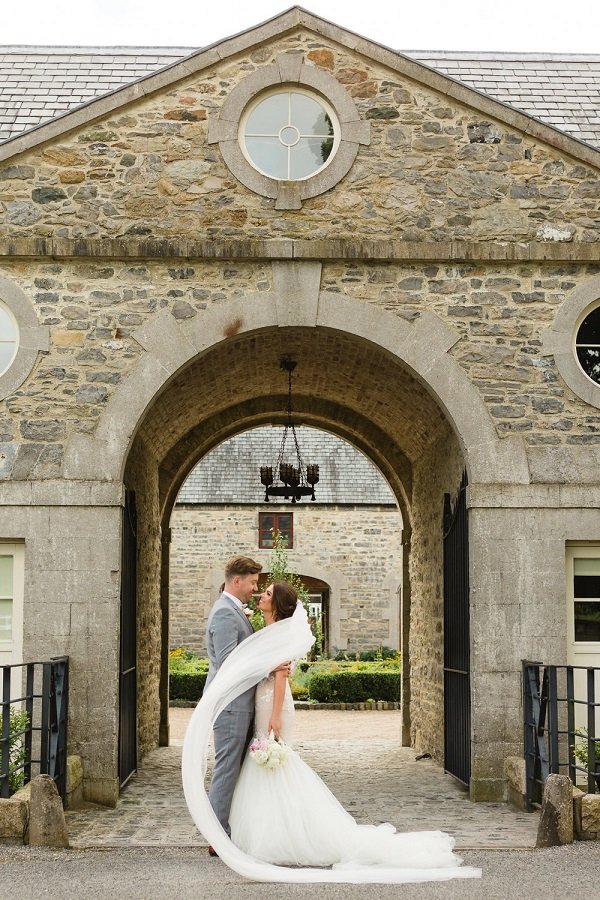 Annie Kheffache captured the couple's wedding photographs. 'She was amazing and caught every detail and memorable moment for us to look back on; we love them,' Jay enthuses.
Groomswear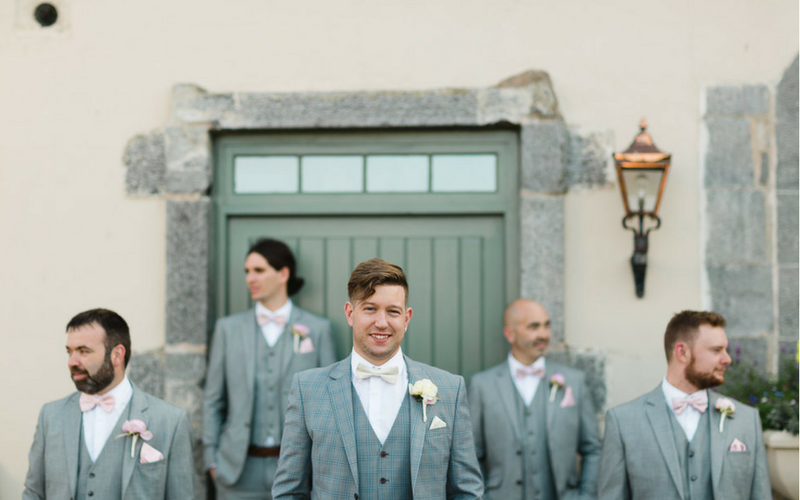 Jay wore a grey check suit from Love Suit, Dublin
The Dress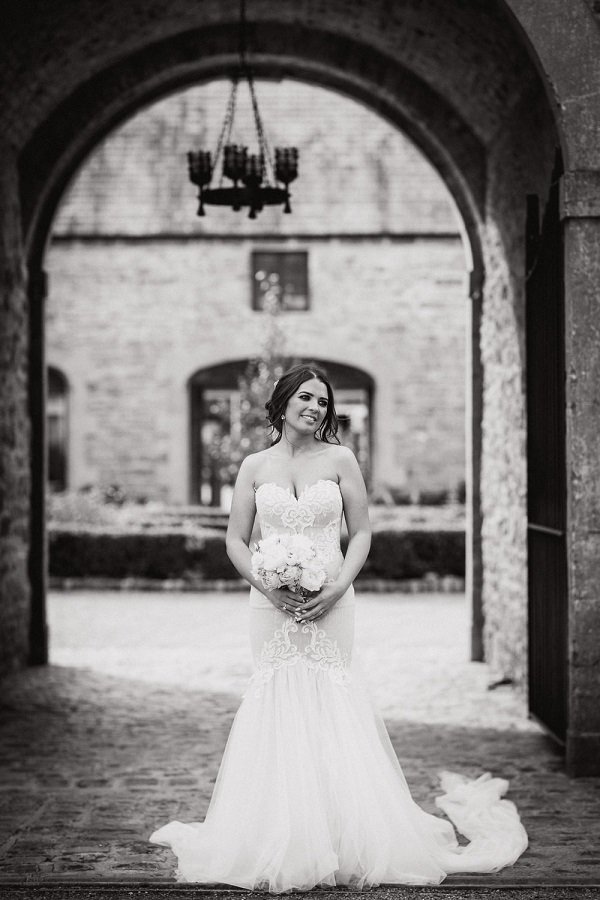 The bride looked sensational in a couture gown by Lisa Duffy Kavanagh from Cari's Closet Bridal, Malahide. 'My dress was perfect, the best way I can describe it is that it's me – my personality in a dress,' Niamh says.
The Bridesmaids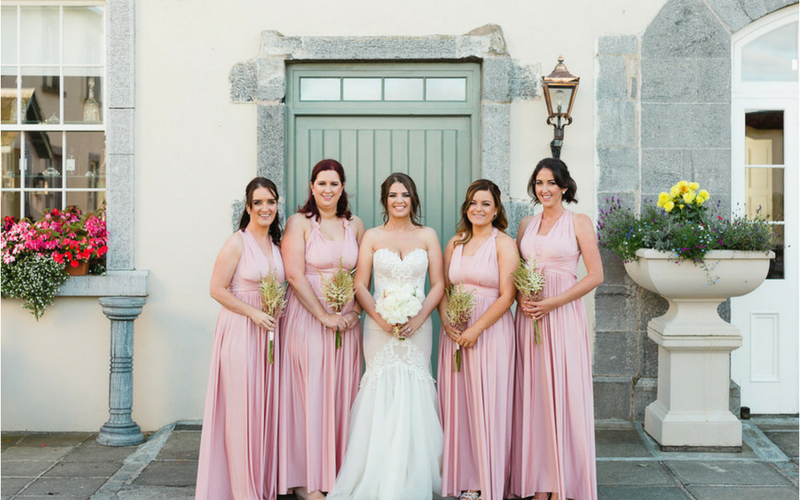 The bridesmaids looked pretty in pink in multi-way dresses from Frock n Fabulous, Dublin.
Cake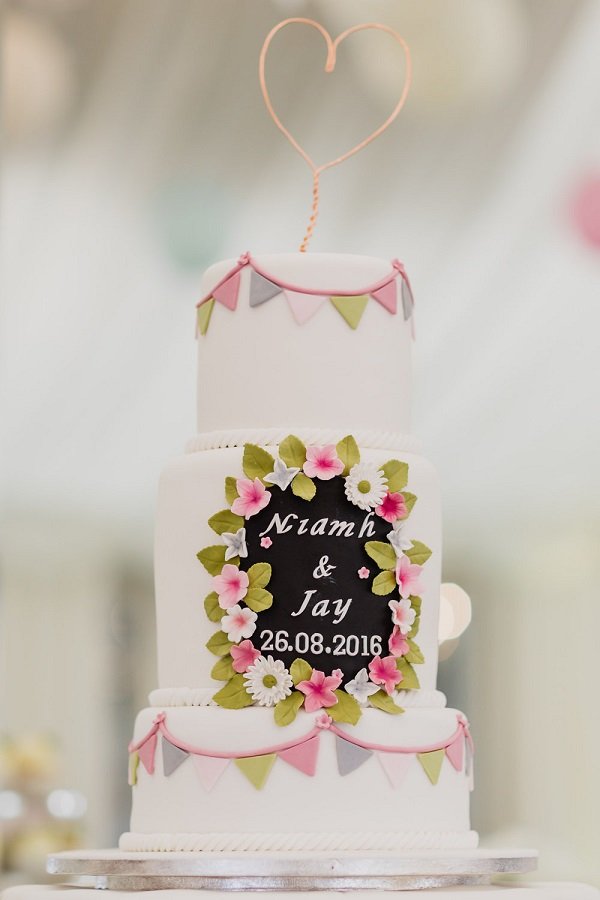 NF Cakes created the four-tier wedding cake with blackboard and bunting iced detail that tied in with the wedding decor. 'Irina really understood what we were looking for and she offered an amazing choice of flavours and gluten free options,' Niamh says.
Top Tip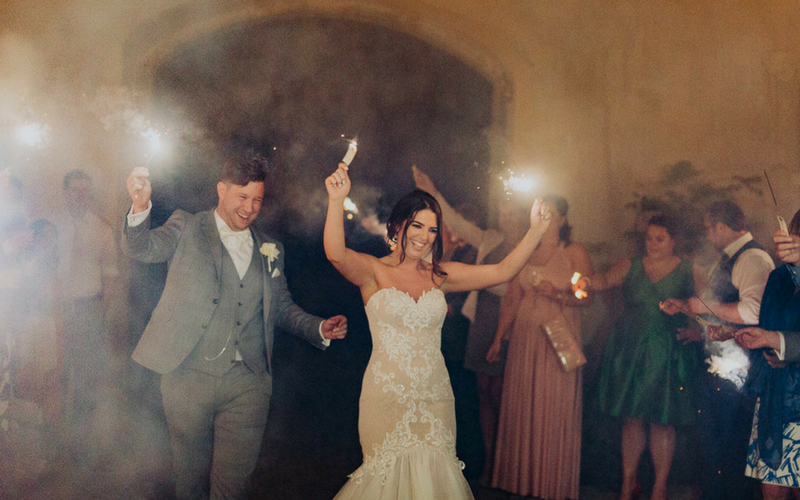 Jay's top tip for other couples is to, 'Enjoy every second, there is so much happening in one day so take some time to sit back and take it all in.'
Favourite Moment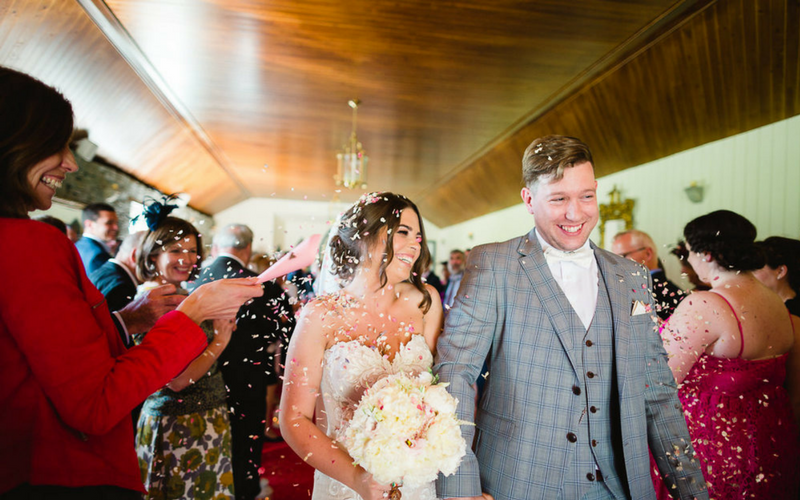 Niamh's favourite moment of the day was saying her vows, she says, 'I was so excited sharing that moment with Jay; the feeling was unreal.'