How They Met
Jenny and Declan first met through a mutual friend back in 2012, Declan describes their love story as a 'modern day romance – adding each other on social media.' Declan recalls meeting Jenny for the first time, 'I was excited to talk to her, I instantly wanted to know more, I knew straight away we would get on, so I was keen to see where things could go.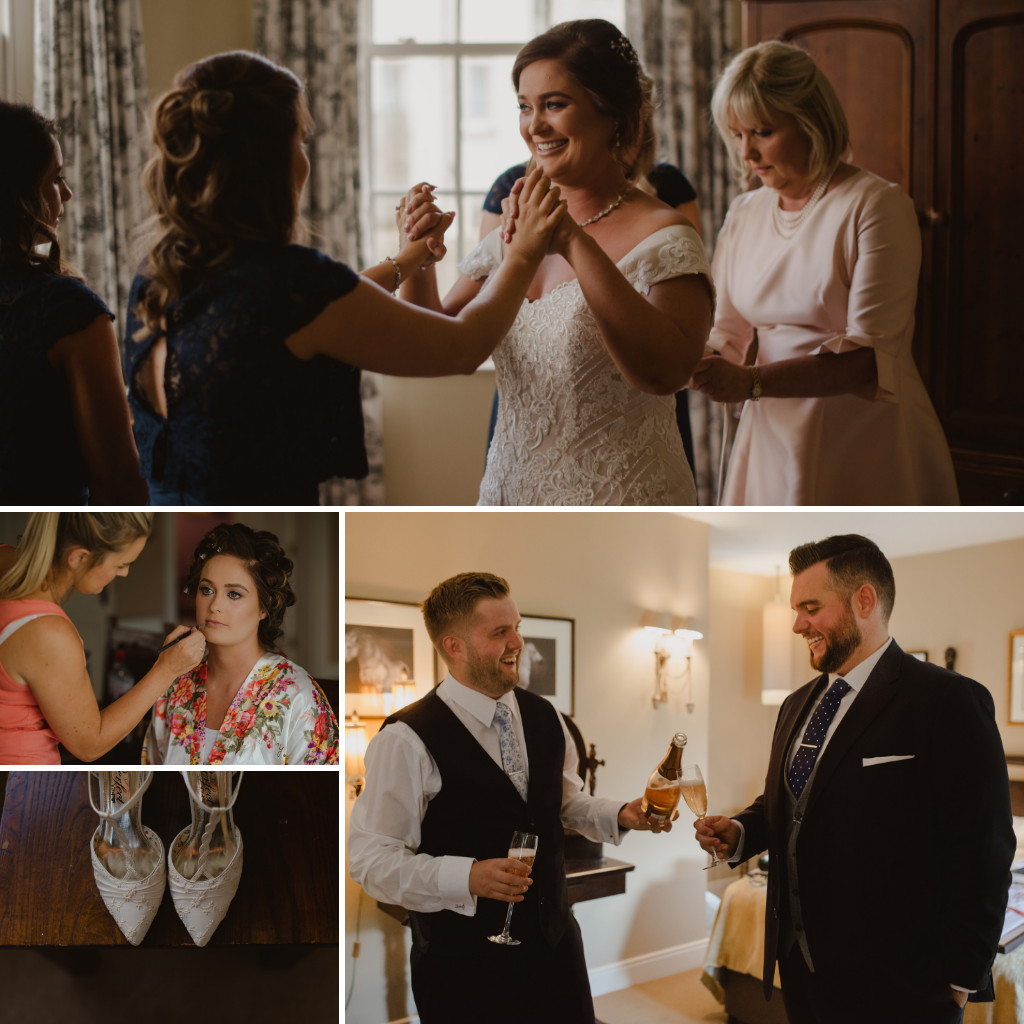 There's honestly nothing you can't like about Jenny; she's kind, beautiful, endearing and so much fun to be around.'
The Proposal
Jenny and Declan have lived together for the majority of their relationship, and have built a strong foundation. 'Throughout our six years, we've been through a lot personally and in our respective careers. Going through things together made us stronger.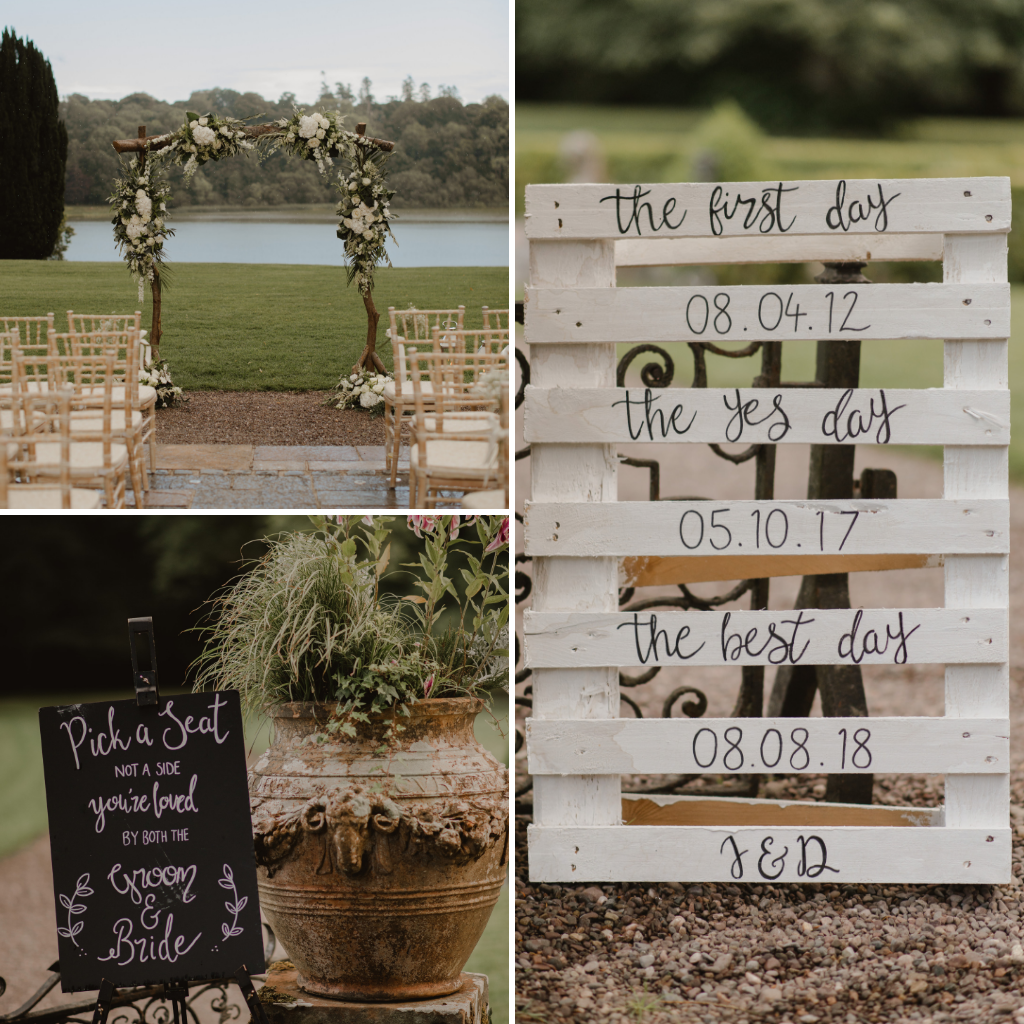 I think we both compliment each other's personalities well and I knew fairly early on I wanted to be with Jenny for the rest of my life. The number 8 is our lucky number so we always joked about getting married on 8/8/18, with a year to go I knew I had to get my skates on,' joked Declan.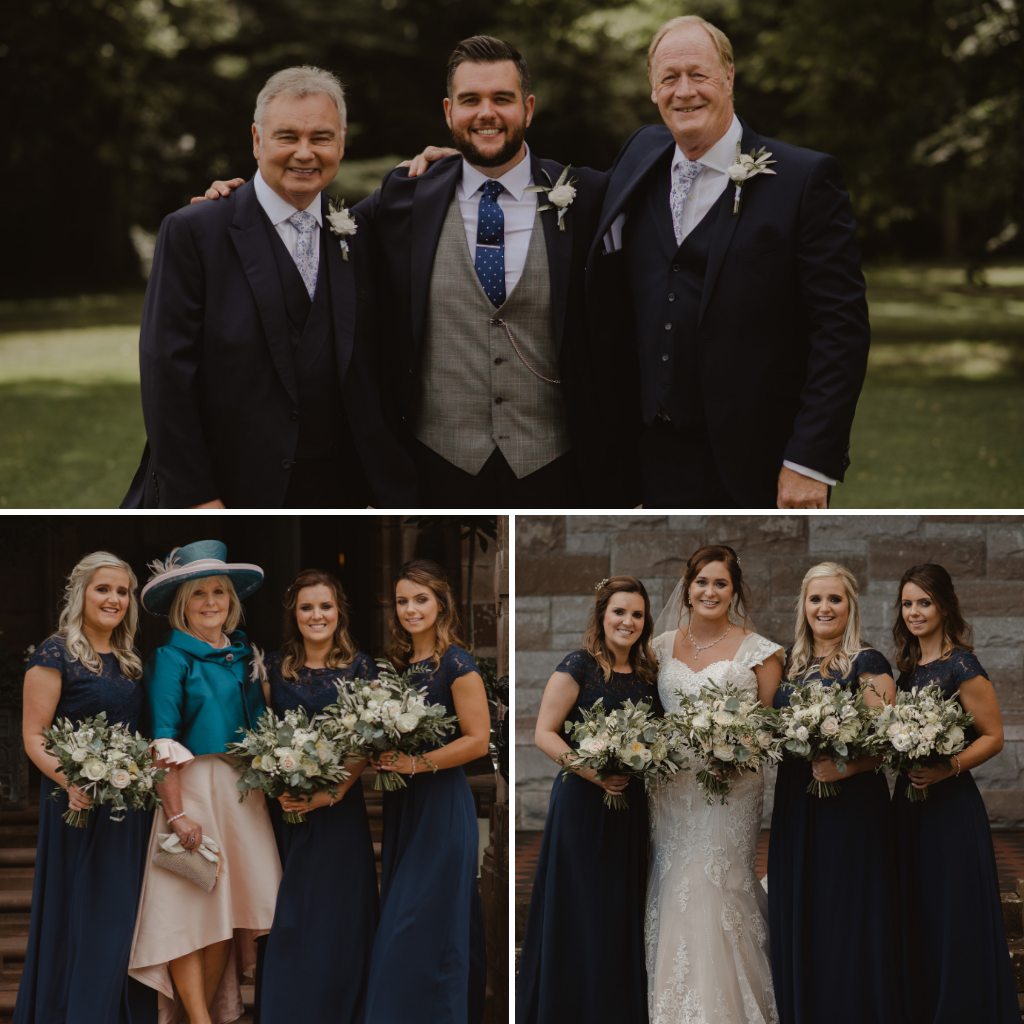 When it came to planning the big proposal Declan knew what to do, and where exactly it all had to happen. Jenny's favourite place is Castlewellan Forest Park. So on a cold October morning, Declan planned a romantic stroll around the park's beautiful lake with Jenny and their beloved dog Alfie.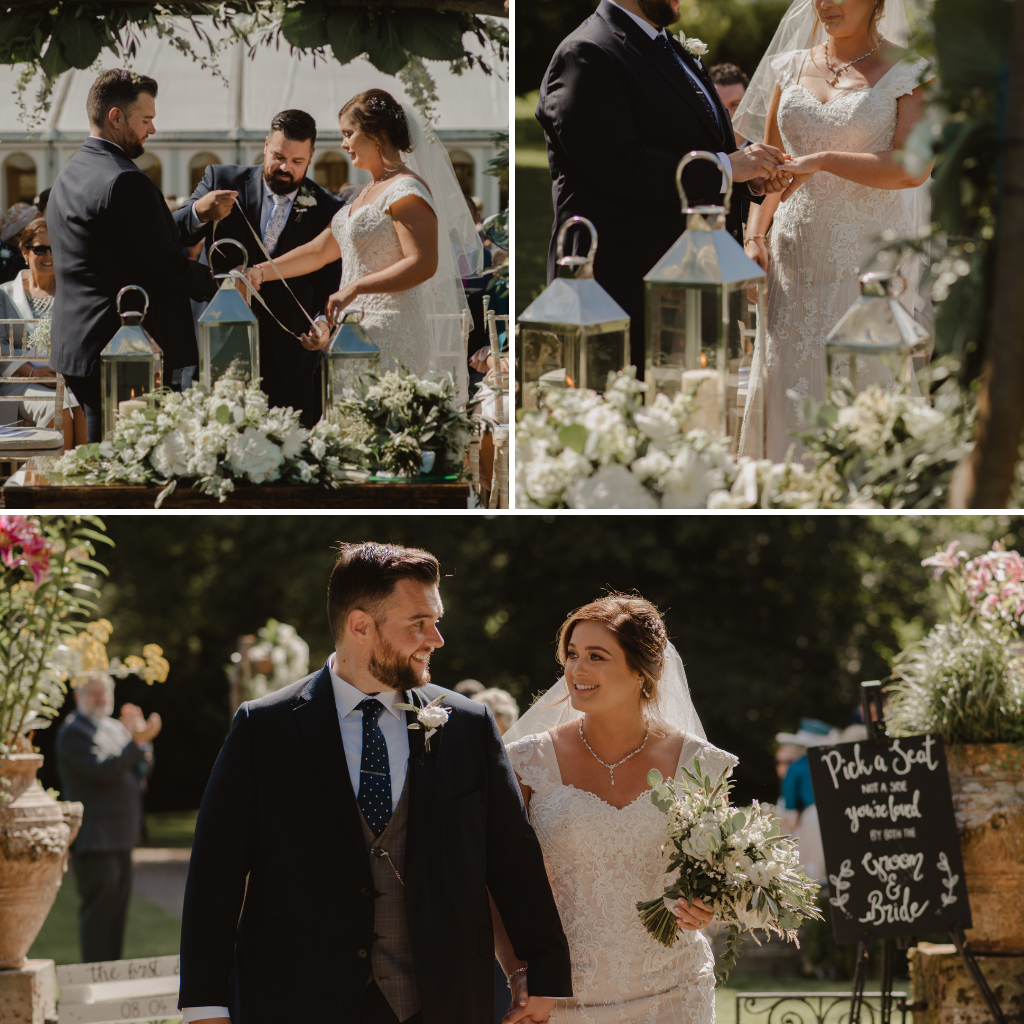 With a ring in one hand and a hyper Miniature Poodle in the other, Declan found a perfect spot just beside the lake to get down on one knee and ask Jenny to be his wife; 'even after six years I was able to surprise her!'
The Day
After some internet exploring, Jenny and Declan stumbled upon Castle Leslie, a stunningly beautiful and secluded estate in Co. Monaghan. 'It was love at first sight; it had everything we could have dreamed of for our wedding and more. The staff were exceptional, from start to finish. Karen Orbay (Sales Manager) met us on our first visit to the castle and was so helpful.
Roisin Devine (Senior Events Co-Ordinator) was so patient and kind, she allowed us to remain as calm as we could during the build up to our wedding. And of course, John Matthews (Wedding Co-Ordinator) was simply incredible; his attention to detail and compassion allowed our magical day to run smoothly.' Jenny adds, 'Castle Leslie will always hold a special place in our hearts.'
Decór
Jenny and Declan hired the award-winning event and wedding stylists Event Planners NI, to add some charm to their day. Jenny had a clear vision; she wanted a fresh, clean summer theme, with some extra touches of glamour. Sparkling fairy lights were a necessity; she wanted the marquee at Castle Leslie to 'shine like the night sky.'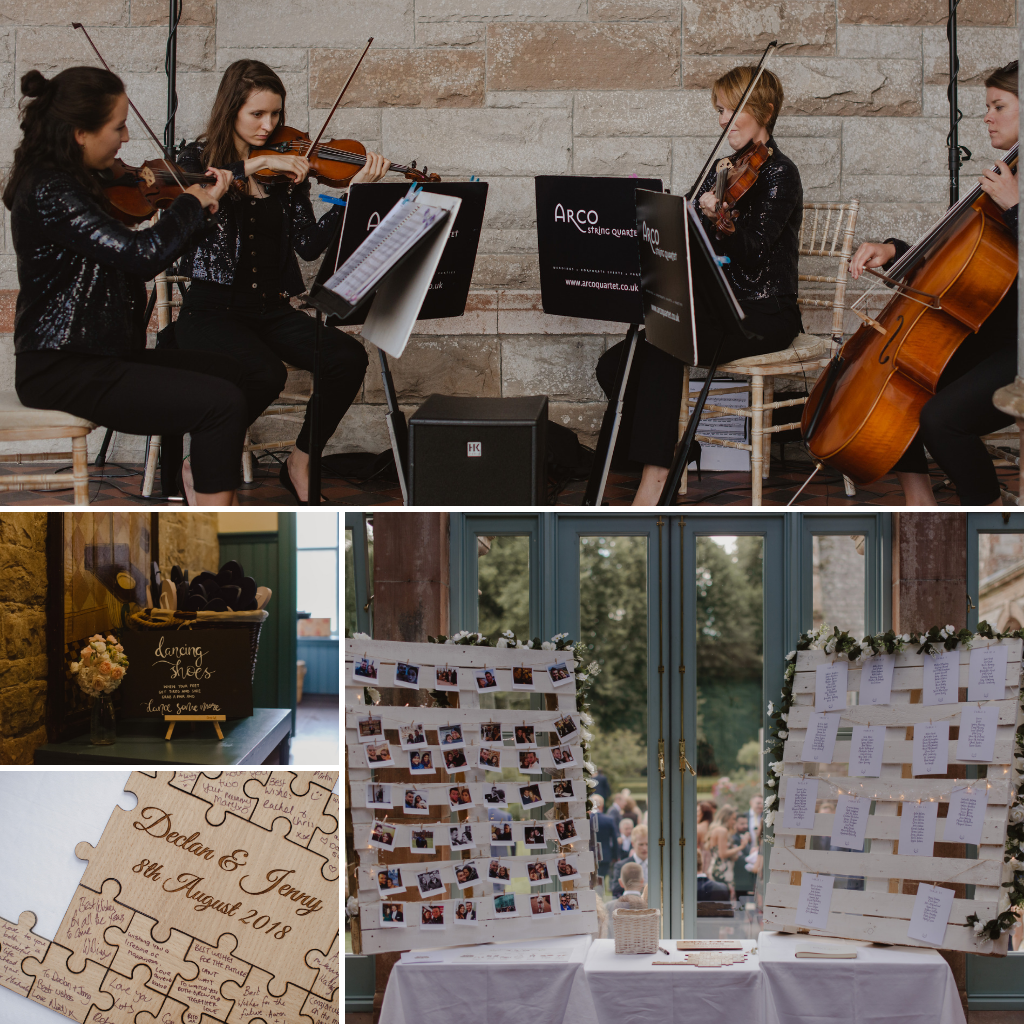 Event Planners NI got to work, they draped hanging lights throughout the marquee, and they even constructed a flower wall, which was used as the guest's perfect Instagram backdrop. Declan mentions how everything came together; 'we borrowed a beautiful wooden arch from Event Planners NI and our florist Janice decorated it with flowers and bunting to sit framing our amazing cake. I also loved the additional hedgerow that the team draped along the bar; it was a great finishing touch.'
What The Bride Wore And The Rest 
Jenny wore a vintage wedding gown from the Essence of Australia line. Designed in a relaxed, fit-and-flare silhouette, this lace and tulle gown gave Jenny the appearance that she was floating down the aisle.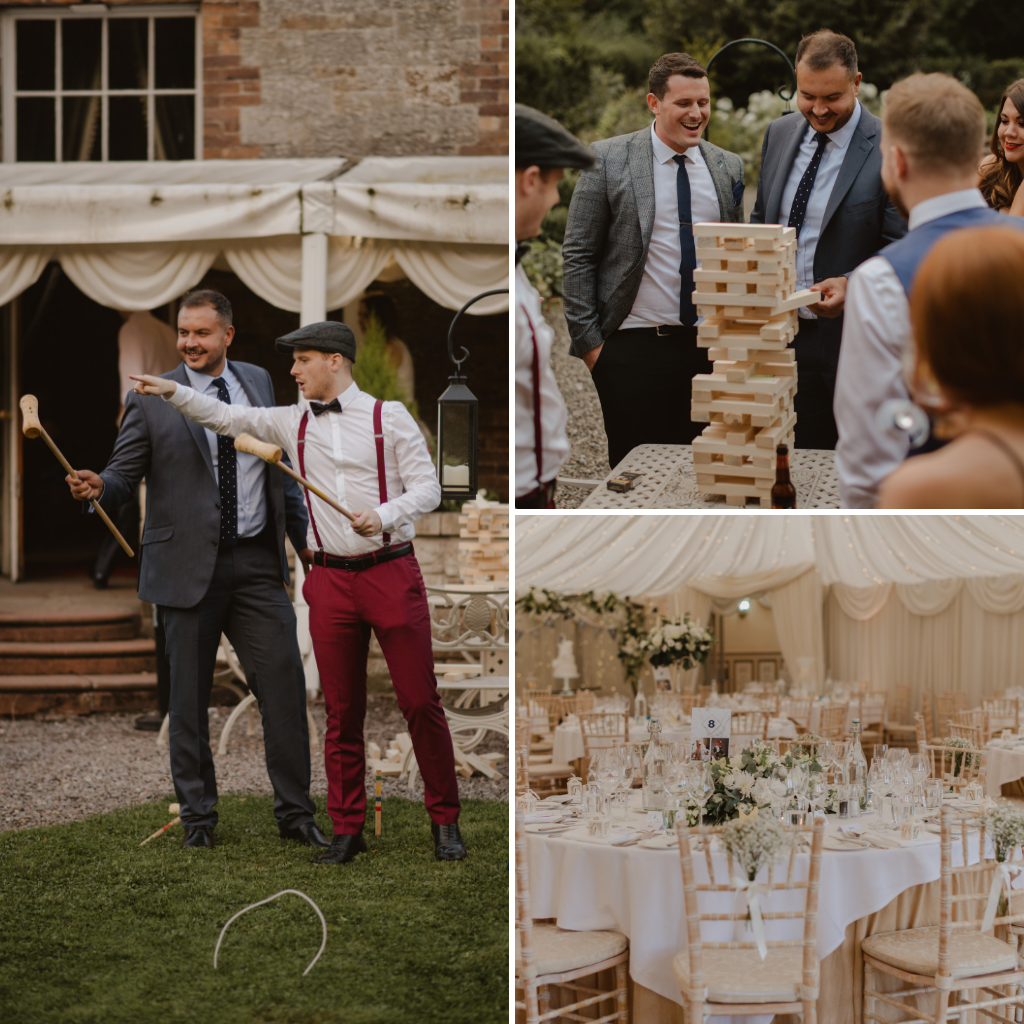 The sweetheart and v-neckline oozes romance, while the delicate lace sleeves add just the right amount of modernity to the vintage-inspired design. The layered lace bodice extends down through the hips onto the skirt and is complemented with a heavier lace around the hem for a traditional, formal feeling.
Jenny had an amazing shopping experience with Dorothy from Logans Bridal, Cloughmills. 'Dorothy put me instantly at ease, she knew exactly what I wanted and was so knowledgeable on what would actually look good, I couldn't recommend her enough.'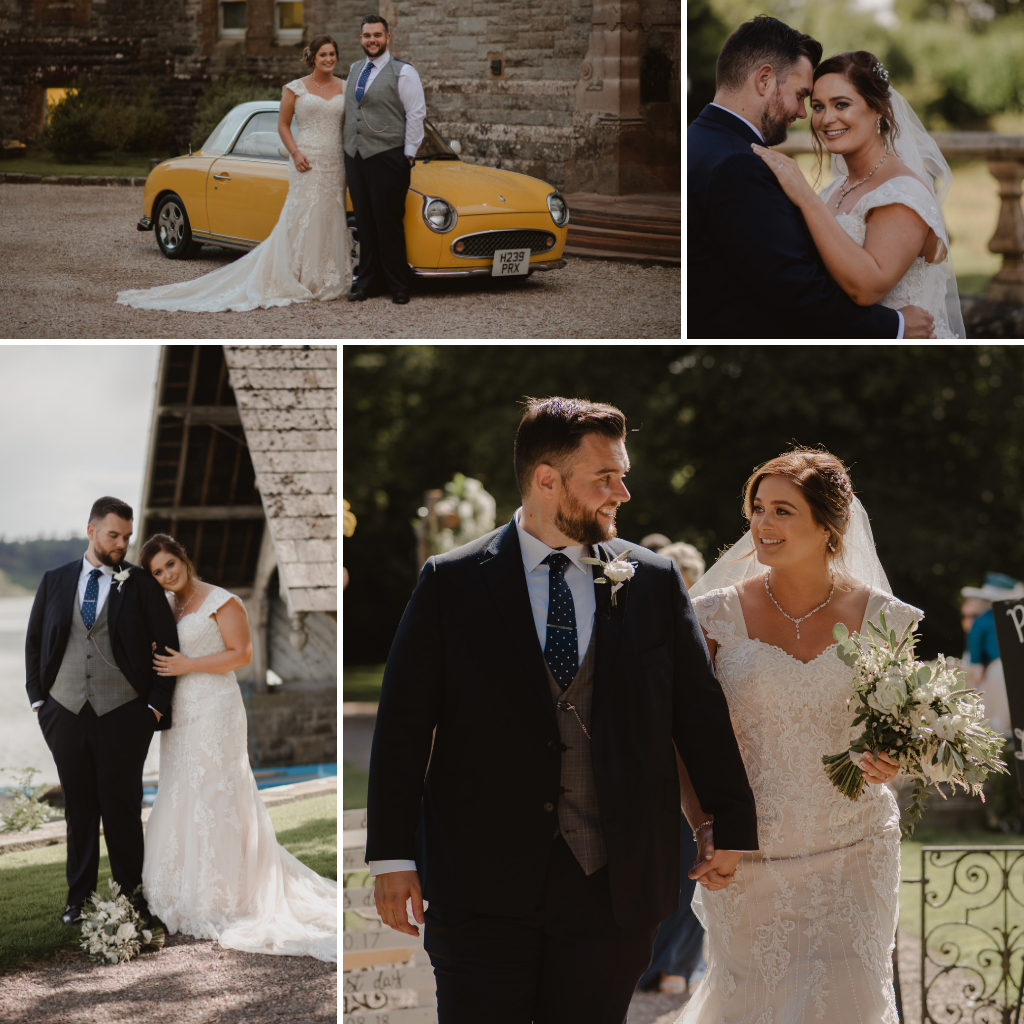 For bridesmaid dresses, Jenny took her bride tribe on a trip to Holywood, to the Bridal Suite. 'I was lucky that each of my maids were similar heights and sizes, so finding something that looked beautiful on them all wasn't going to be a struggle.' Jenny picked navy chiffon dresses with sweetheart necklines and matching lace tops. The lace details complimented Jenny's dress perfectly.
Eating And Drinking
'We were spoiled for choice for our food with Castle Leslie's exceptional menus; it was very hard to make our final decision. We picked marinated escalope of local chicken to start, cream of celeriac and smoked bacon with truffle oil soup, champagne celebration sorbet, Irish sirloin steak or grilled Irish salmon for main, lemon syllabub for dessert. Just thinking about it now, our mouths are watering!'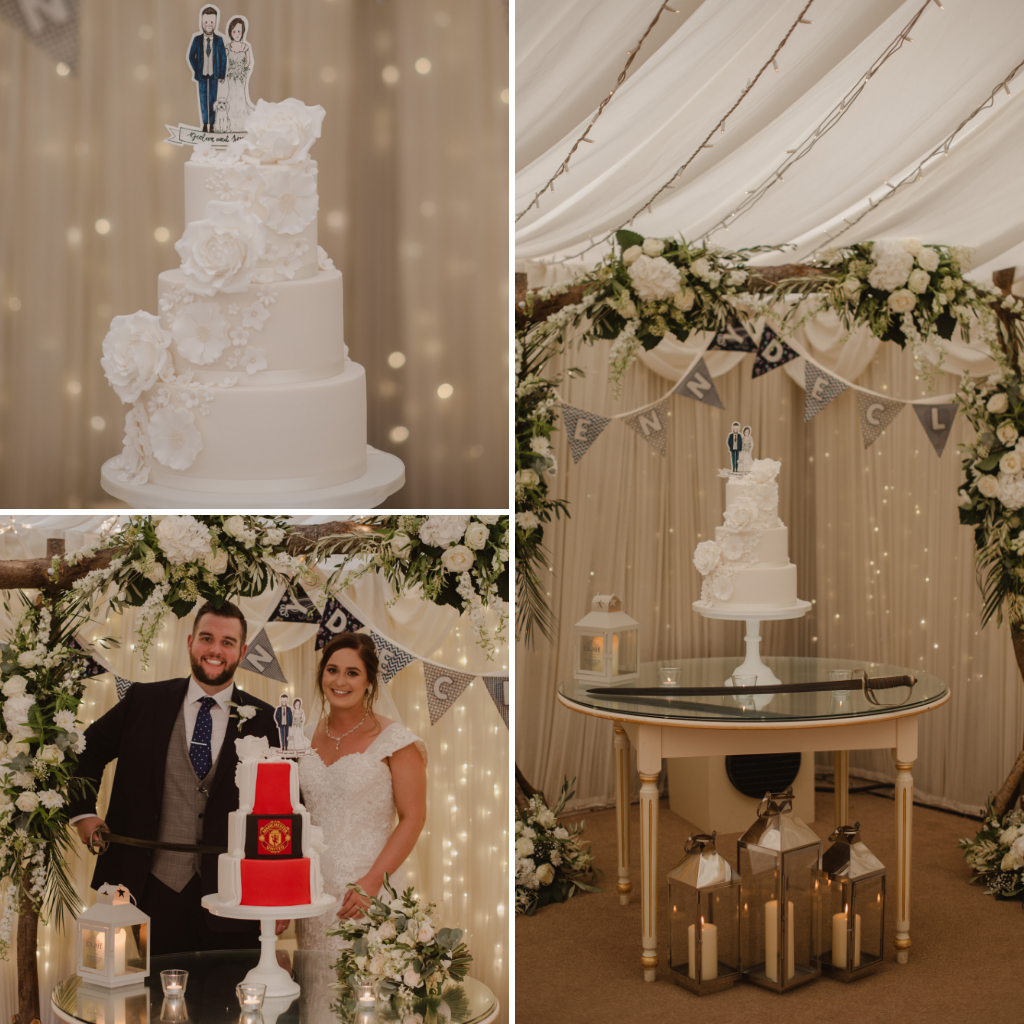 Their bespoke cake was designed by Crew Cakes in Ardglass. It was 3 tiers, the flavours being Victoria Sponge, Salted Caramel and Chocolate Guinness. There was a special peeka-boo feature on the cake, showing Declan's favourite football team; Manchester United.
Capturing The Moments
'Esther photographed a close friend's wedding and we fell in love with her work. Her style was exactly what we wished for and upon meeting her we found her so personable, kind and passionate about her work.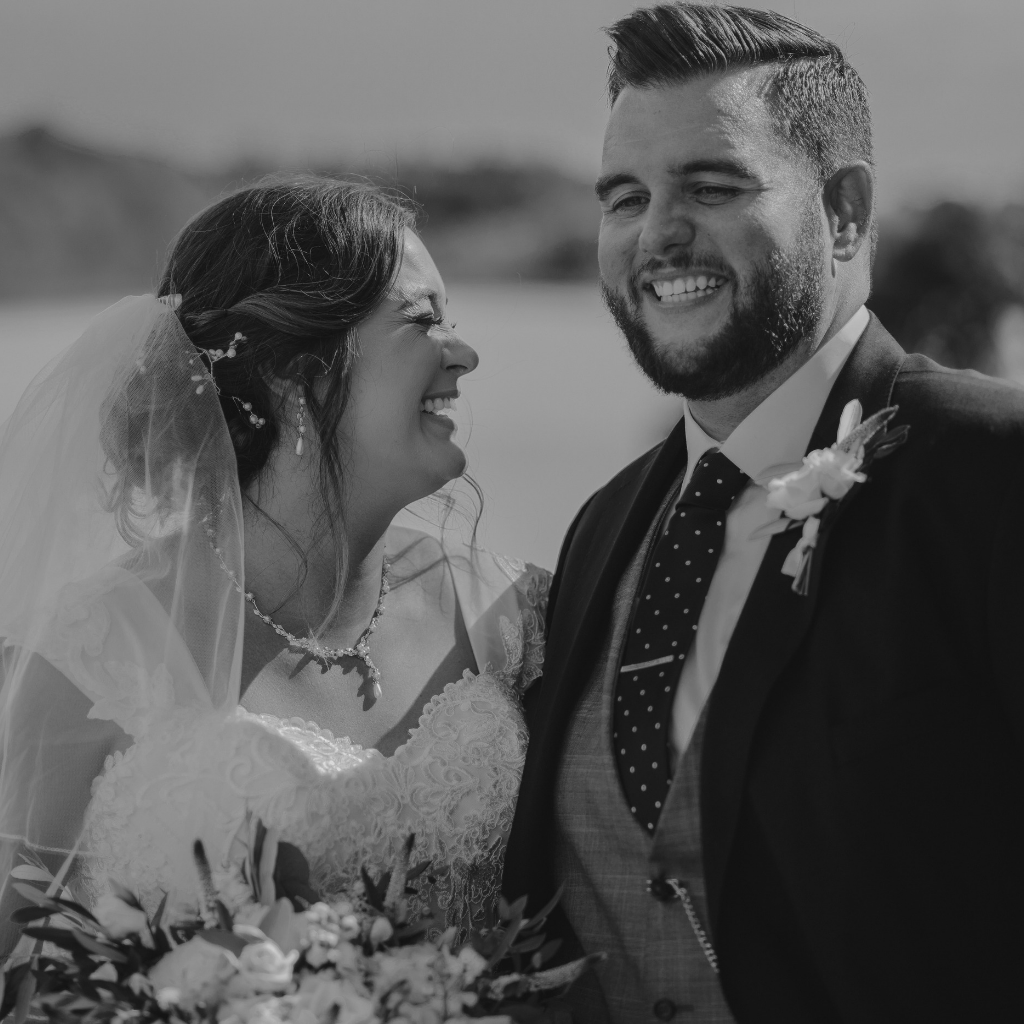 We couldn't wait for her to capture our big day. We love our photographs; every time we look at them it brings back all the fantastic memories of the day.'