Sabrina & Ivan tied the knot 5th August 2016 with a ceremony at Church of the Most Precious Blood, followed by a reception at Springfort Hall, Co. Cork.
Photography by Laura Benson of Laura and Benny Photography
The couple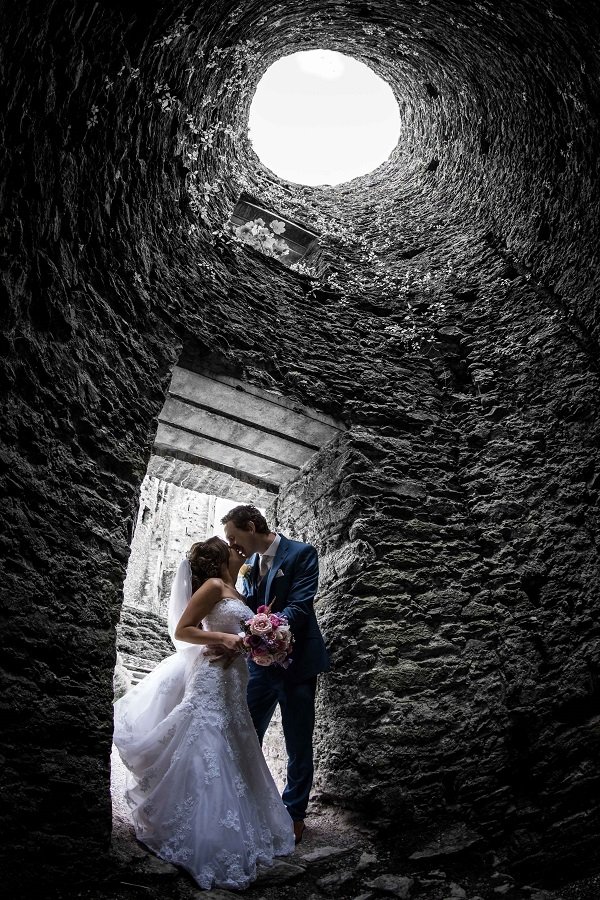 The couple met seven years before Ivan proposed on a night out that Sabrina's twin sister Rose invited Sabrina to. Ivan was a friend of Rose's boyfriend Rob and the pair hit it off immediately. After that night, Sabrina was invited to all of Rob and Rose's parties and it wasn't long before Ivan asked her out on a date!
The proposal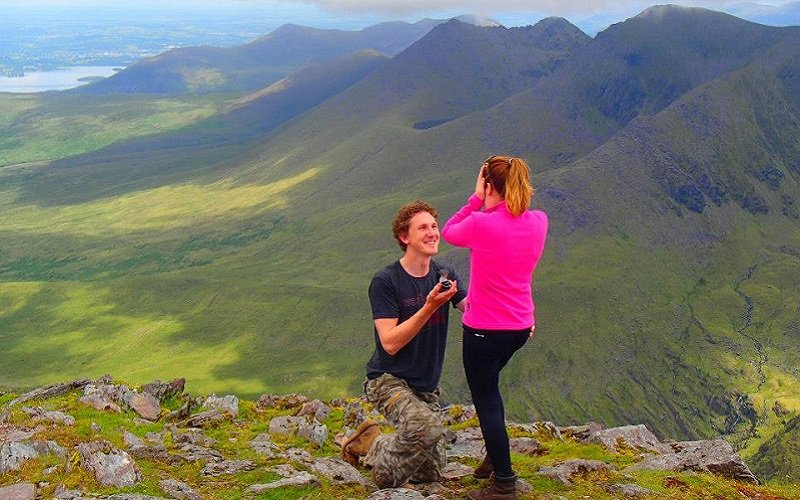 In July 2015 Sabrina, Ivan and some close friends decided to spend an afternoon hiking up Carrauntoohil. The group were blessed with amazing weather and stopped at the halfway point to admire the views over the valley. Oblivious, Sabrina turned to Ivan and said, 'Wouldn't it be amazing to get proposed to up here?' Ivan quickly changed the subject and carried on with the hike. Once the group reached the top, they all stopped to pose for photographs and once they were finished Ivan pulled Sabrina back for one more. "This was the moment one of my favourite songs, Bryan Adams – Everything I do, I do for you started playing on a speaker in the lad's backpacks, remembers Sabrina. "Ivan dropped to one knee and popped the big question. I was so happy I cried and nearly forgot to say yes!" Unbeknownst to Ivan and Sabrina, a passer-by had taken a photograph of the proposal and had posted it on a Kerry radio Facebook page. Within 24 hours most of Kerry was aware of the proposal and it wasn't long before it reached back to Cork!
Venue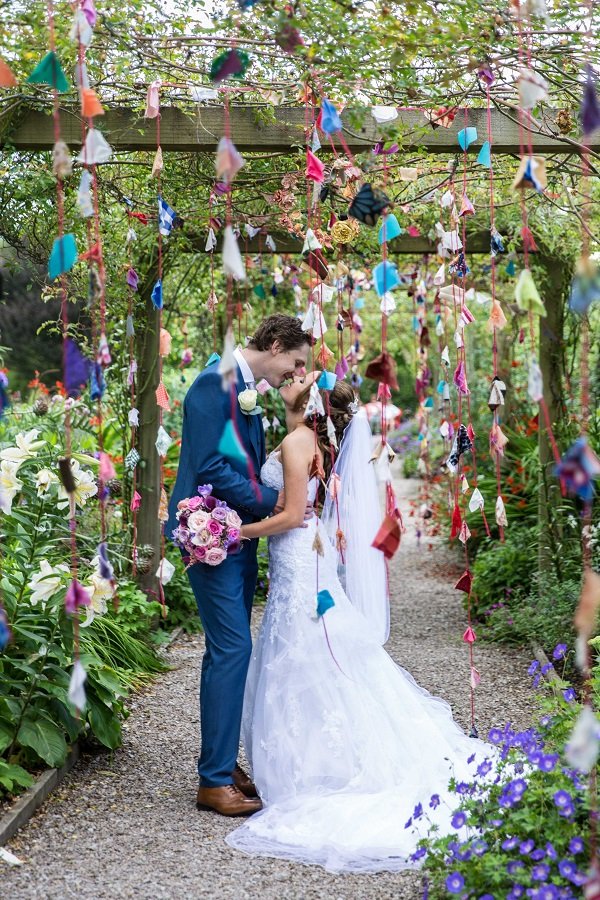 "Springfort Hall was actually the first wedding venue we visited and even though it was a miserable rainy day when we viewed it, we fell in love the minute we walked in, says Sabrina. "Ivan advised that since it was only the first venue, it may be beneficial to view other venues also.  We visited a few but none gave us that special feeling. The second time we went to Springfort hall, the sun was shining and it was a beautiful day. There happened to be a wedding on at the time, so we got to see an outdoor reception. We were so happy with the venue that day, that we booked it there and then. To add to the magic and character of the venue, the main hall was decorated with beautiful fairy lights and mood lighting to suit all wedding themes, which just emphasised our love for the place!"
Theme
The couple love to travel so their theme was 'around the world'. "Each table was named after a country that we had visited, while the head table was named after the honeymoon destination.  The sitting plan was made from a map of the world."
Photography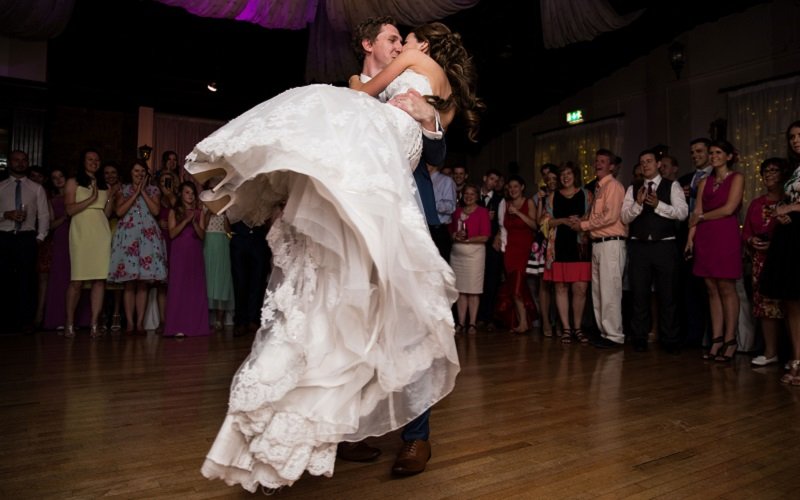 Ivan is really into photography so choosing the wedding photographer was a big thing for him. "We first saw Laura & Benny's website online and Ivan loved their style of photography. When we met with Laura & Benny they were really friendly and we knew that their personality and style was perfect for our wedding, says Sabrina. "We loved how Laura came to the bride's house before the ceremony, while Benny went to the groom's. It's a really nice touch to have photographs of Ivan and his family before the ceremony. I also mentioned I was having a father/daughter dance after our first dance and they stayed to capture every moment, which really meant a lot to us. We couldn't be happier with our photos, and our album is amazing – so much so, that my twin sister has booked them for her wedding next year!"
Wedding dress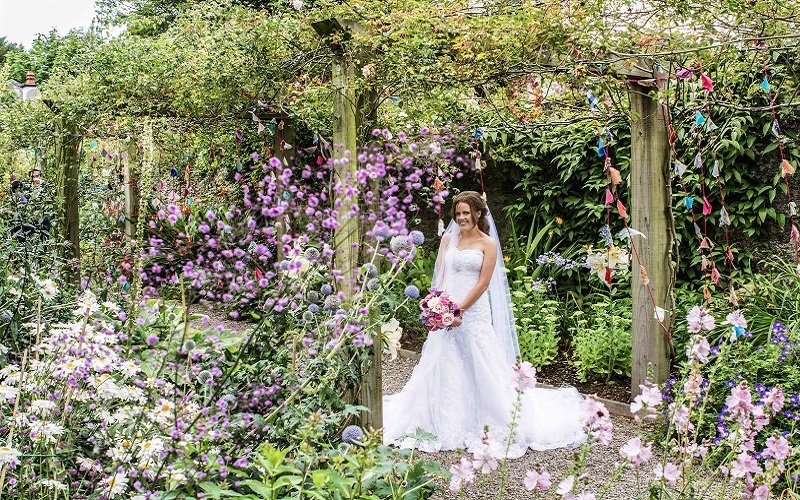 Sabrina stole the show in a white strapless, fit and flare gown with delicate lace and beading. Sabrina said, "Before shopping for the dress, I had decided that I wanted a white dress and not ivory.  I was very strict on that, if a dress could not be ordered in white I didn't want to try it on.  I ended up finding my dream dress in Vows, Blarney.  When my father and brother saw me in my wedding dress for the first time on the morning of our wedding, there were tears in their eyes! I was the first child of five to get married so it was a special moment for us all.
Bridesmaids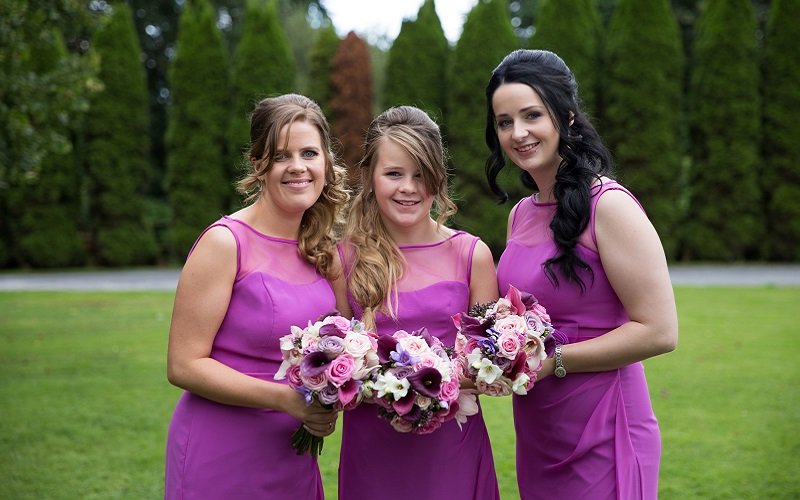 Sabrina had her three sisters as bridesmaids and they all wore gowns in dragonfruit from the Princess Rooms in Cobh. "My sisters and I decided that they would all wear the same dress, says Sabrina. "This proved to be a tricky task as one of my sisters was only 11 at the time of the wedding and certain cuts were too mature for her. Eventually we found a dress that all three loved and looked beautiful in."
Groomswear
"Ivan wanted to buy his wedding suit rather than renting so we spent the day in Cork city searching for the right one. We eventually found a really nice royal blue, three piece suit in Saville on Oliver Plunkett St. The staff there was extremely helpful and made the whole process very easy."
Wedding flowers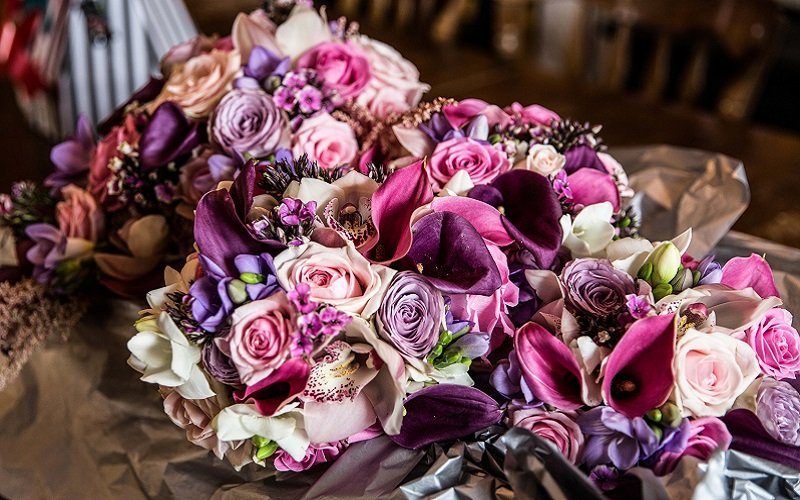 The flowers were by Ina McCarthy Flowers in Midleton. "Ina was more than helpful and really listened to our ideas and understood our vision for the day, says Sabrina. "They delivered the main flowers, which were an assortment of colours, to the church on the morning of the wedding and also brought a beautiful bouquet of red roses to my house which was secretly planned by Ivan."
Cars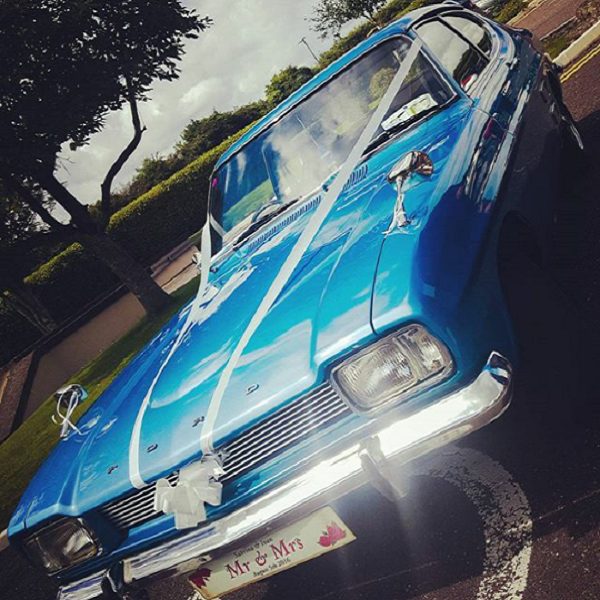 "We were very lucky to have the honour of driving My Dad's Royal Blue Vintage 1971 Ford Capri MK1 as our wedding car. It was a fantastic car to drive even without power steering."
Stationery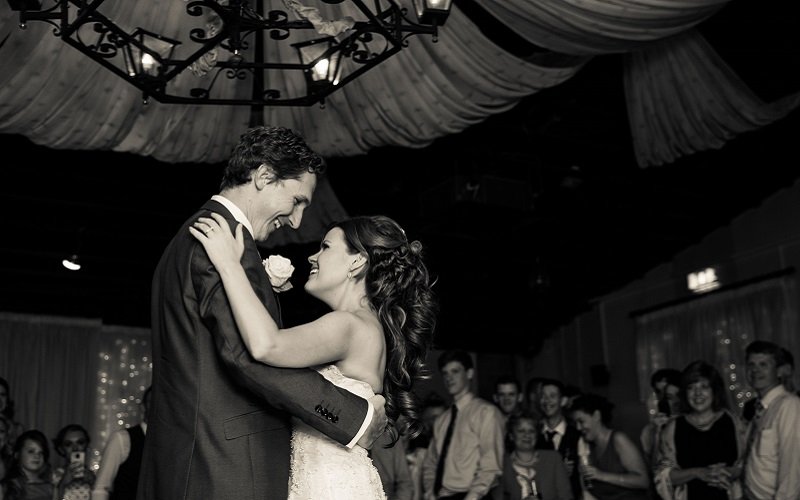 Sabrina and Ivan added a personal touch to their wedding invitations by making them themselves! "We designed the layout and writing for the invitations ourselves and then spray painted each doily to act as an envelope for the card. It took a lot of patience and time but the end result was amazing."
Wedding cake
The couple had a white wedding cake topped with pink roses and white daisies made by Ivan's mother, a qualified confectioner. The cake had four tiers and Sabrina and Ivan chose madeira, lemon, rocky road and fruit cake as their flavours.
Favourite moment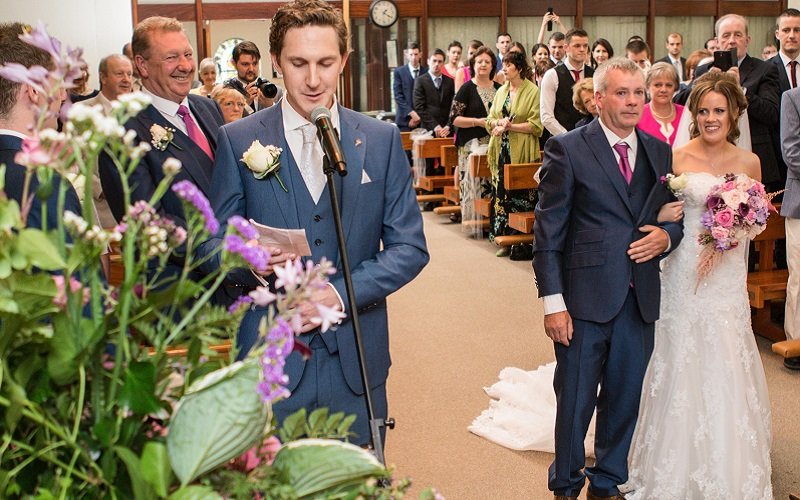 Groom: "When I was at the top of the alter, half way through the song I was singing and I turned around to see the most beautiful woman I know and was soon to marry!"
Bride: "Well, Ivan had asked me about which song I wanted to walk up the aisle to and I wasn't too sure at the time so he said he'd take care of it and surprise me on the day. When I arrived at the church and my sisters began to walk up the aisle, I realised it was Ivan that was singing at the top of the aisle. He sang 'I promise you' by Ronan Keating but with his own take on the song.  To have my husband sing as I walked up the aisle was the best surprise I could of wished for."
Top Tip
Bride: "Enjoy planning the wedding as the time flies by. Not everything will go as planned – our band cancelled five weeks beforehand but we ended up getting a band that was even better. Everything works out in the end and it is the best day of your life."
Groom: "Give plenty of time to planning the wedding but the most importantly, on the main day, just enjoy every single moment with your new wife."
Finding a venue that is affordable, in a great location and the right size can be challenging. But don't worry! The brand-new Wedding Journal Directory of full of the very best Wedding Venues in Co. Waterford.