Kathryn and Kyle Mills share their honeymoon memories, after winning their dream honeymoon in Crete at the Wedding Journal Show.
Kyle surprised Kathryn back in March by entering our Win a Wedding competition at the Wedding Journal Show. Little did they know that in June they would be sunning themselves in Crete, celebrating their honeymoon. Kat and Kyle won the honeymoon of their dreams at the Aldemar Royal Mare Thalasso Resort and Spa, travelling with Jet2 Holidays.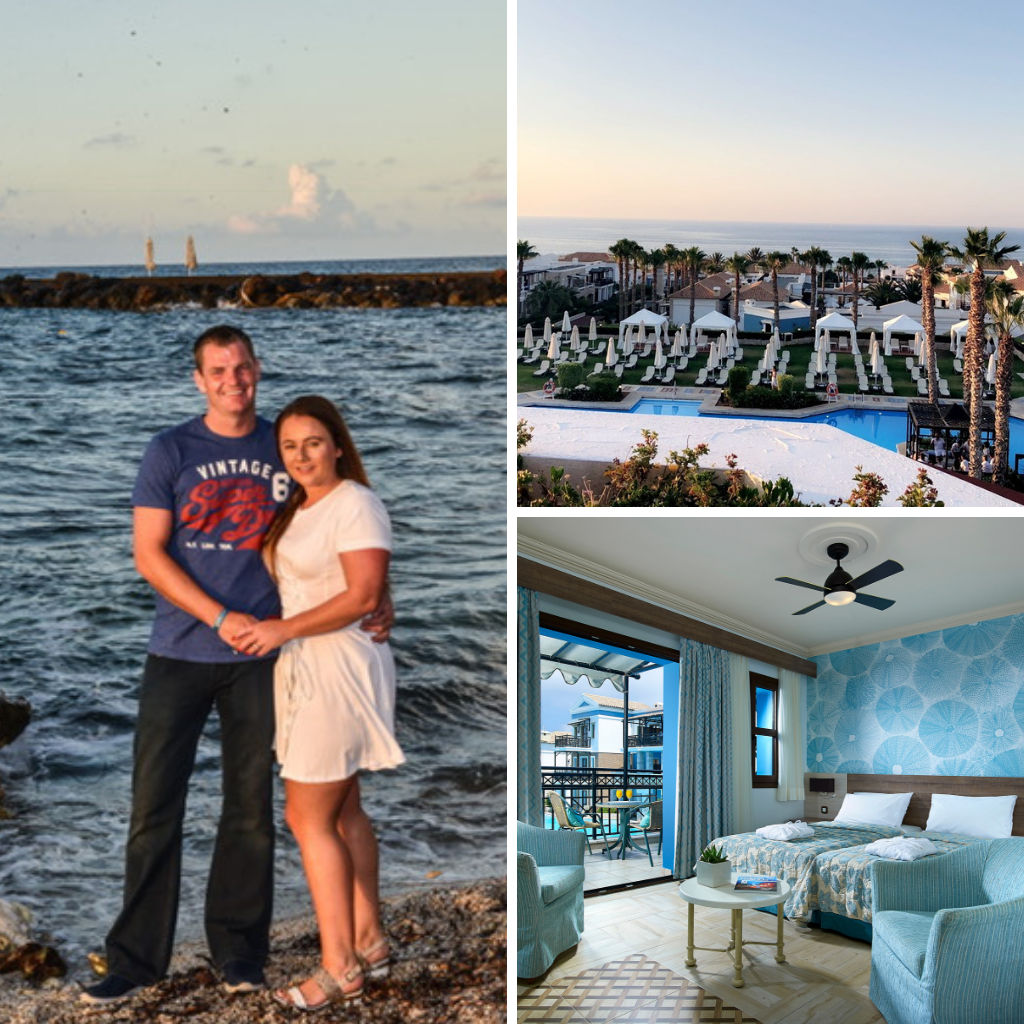 Aldemar Royal Mare, a five-star resort in Hersonissos of Crete, features all the attractions and comforts of a luxury hotel, along with top notch service. Spectacular sea views, landscaped gardens, turquoise pools and a private beach surround a realm of relaxation and the best Thalasso and Spa Centre worldwide.
'Our Honeymoon Suite was out of this world, it had everything we ever needed, and more. It was just like a small bungalow, we couldn't have asked for better! When we first arrived we were taken to our suite in a little buggy, we felt like VIP's. The resort had such a calming vibe, we instantly felt chilled.'
'We were offered complimentary treatments at the spa; it was huge and had so many options to choose from. After much deliberation we went for the full body massage because why not, we were on our honeymoon! This also included a hydro massage bath for 30 minutes and 40 minutes in the hydro pool, it was incredible.'
EATING OUT
'Each morning we woke up to the most delicious honeymoon breakfast; with fresh fruits and pastries, we were treated like VIP's the entire trip.' The Royal Mare offers six different restaurants and two bars, each hosting a variety of flavours and themes. They are renowned for using only fresh, local products to create inspired and healthy versions of classical recipes.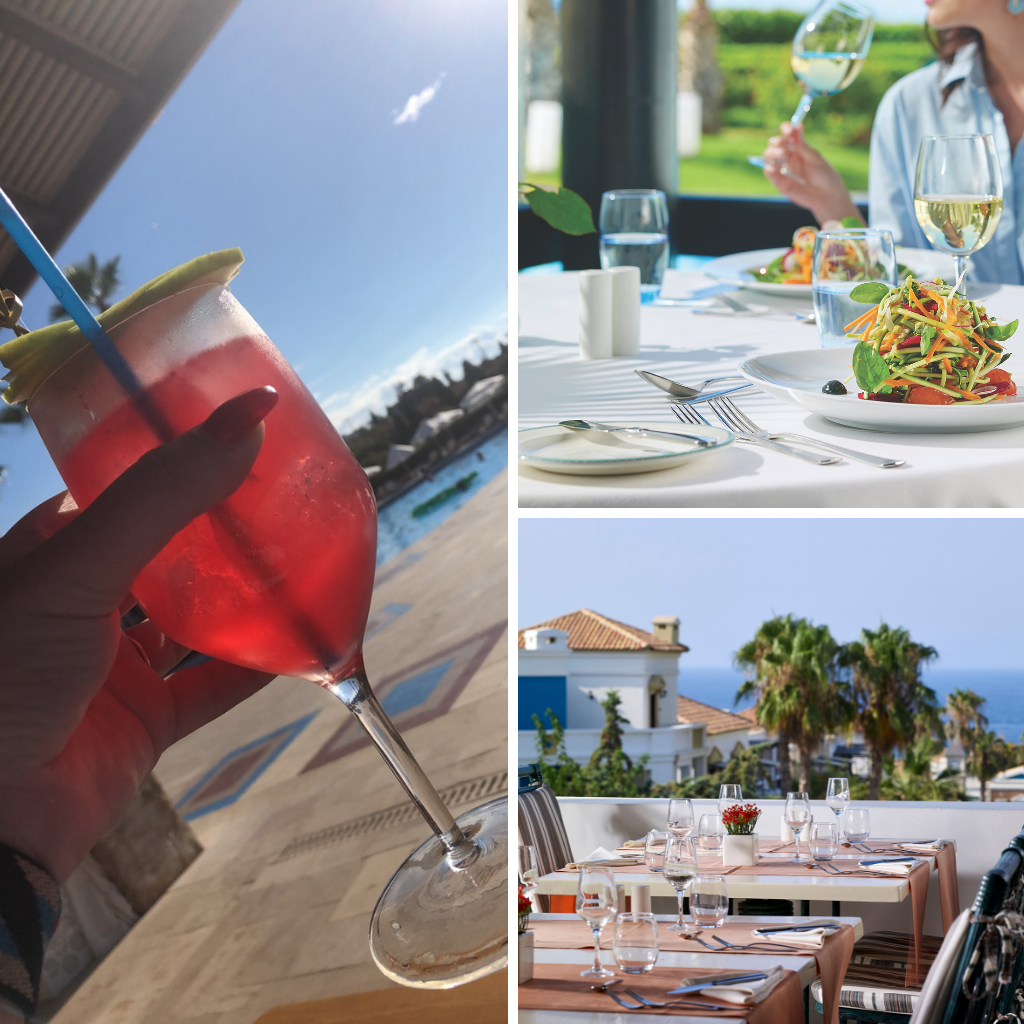 'All the different restaurants were amazing, especially the Asian. They had a great mix of Oriental flavours with a refreshing modern taste. The food in each restaurant was so well prepared; it was all grilled rather than fried. Aldemar Royal Mare offers themed food nights for guests to discover new and exciting flavours, such as Lobster, Cretan, BBQ and Italian nights.
MUST SEE
'The whole trip was simply amazing, it really was perfect! We looked forward to the sunset each night.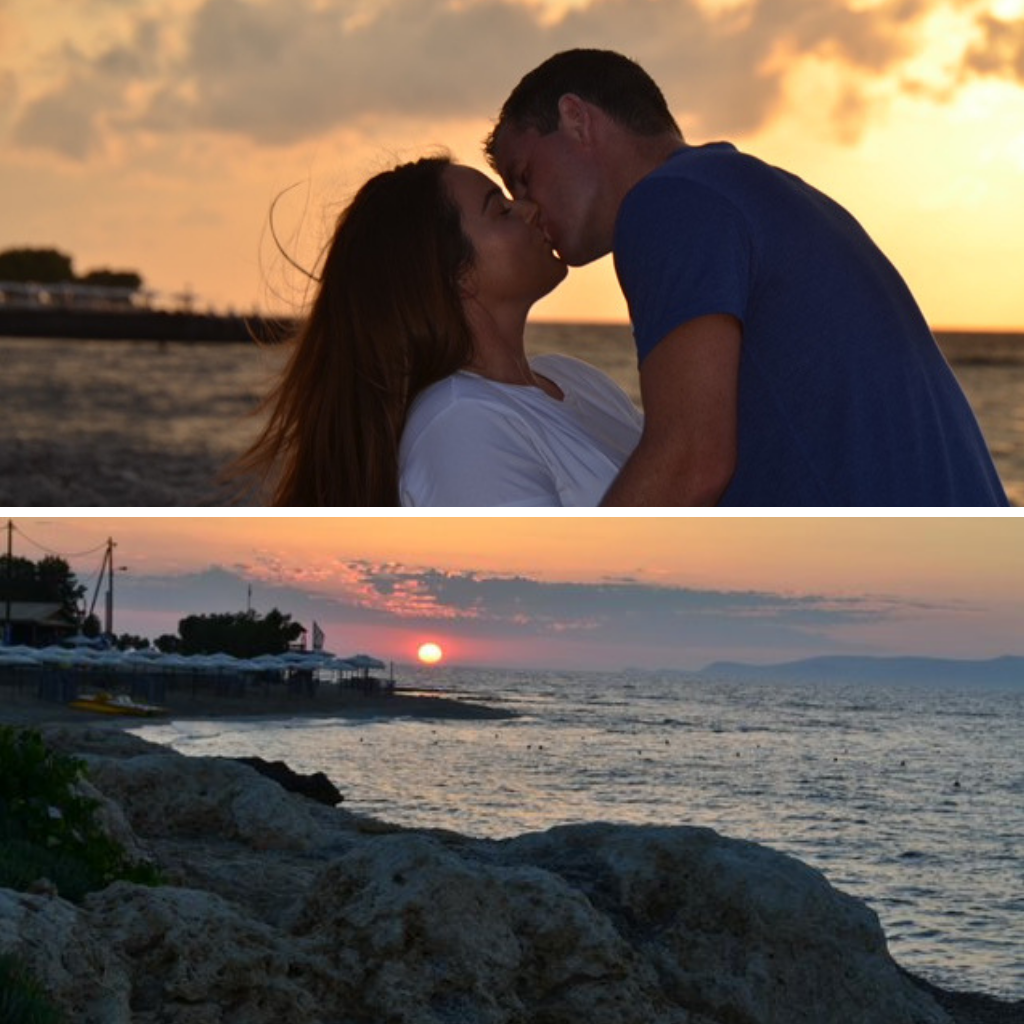 The Royal Mare looks out over the ocean, so you can just imagine the views we got as the sun started to set, we'd never seen colours like it before.'
GETTING THERE
Kathryn and Kyle flew with Belfast to Heraklion with Jet2 Holidays. 'We flew to Crete in just under 4 hours, it was a great experience. The food was five star, I had a Roast Chicken dinner, and Kyle had Chilli Con Carne, we even treated ourselves to a drink or two. It was the perfect way to kick-start our honeymoon.'
WITH HINDSIGHT
'Looking back on our honeymoon now, we wish we had availed of the water sports and activities the resort had to offer. However we found it so hard to get motivated, we were simply too relaxed. We cannot thank Jet2 and the Aldemar Royal Mare enough for an absolutely, amazing experience. We started our marriage in absolute bliss.'
For further information on Kathryn and Kyle's Honeymoon, check out: