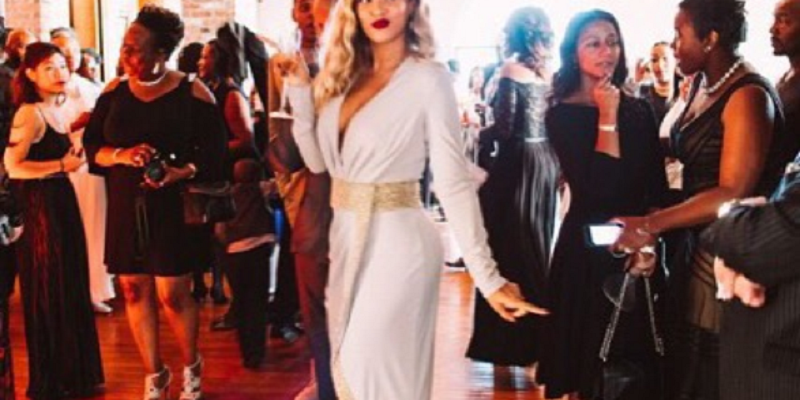 Should you do a Beyoncé​ and wear white to a wedding?
Is it ok to wear white to someone else's wedding? ​Beyoncé seemed to think so when she attended a wedding earlier this week…
Queen B is never one for the conventional, but has she gone too far with her recent Instagram snaps that appear to show her wearing white to a wedding (according to the Huffington Post)?
It's long been debated whether or not anyone but the bride should wear white to a wedding. In the 'it's not okay to wear white' camp, the argument goes that goes that by wearing white, you are stealing the bride's thunder. White is the traditional colour choice for the bride and as such, it's sacred ground. Taboo. Not to be copied.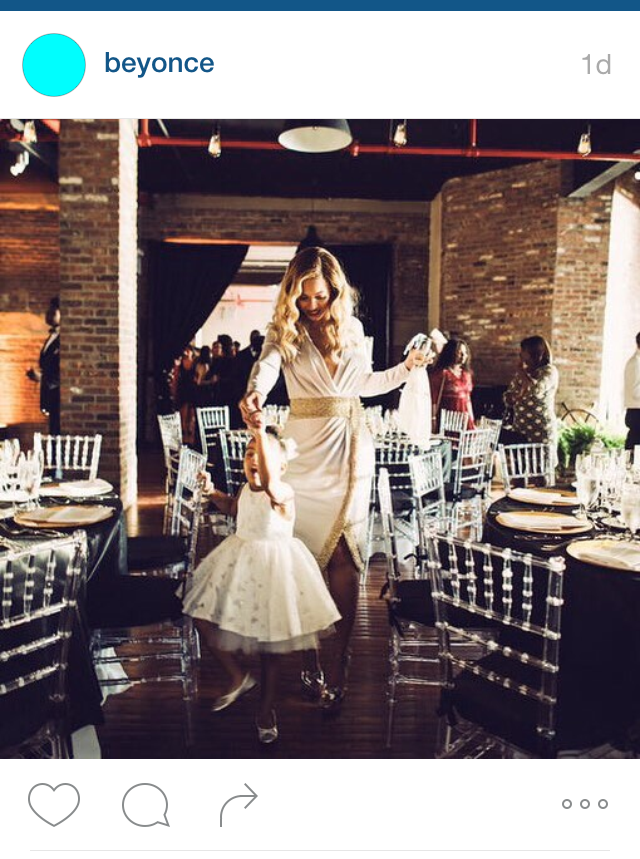 However, in the 'yes it's okay to wear white' camp, (which we fall into) there's a strong case for throwing out tradition and embracing white.
Here's why you CAN wear white to a wedding:
a) Few brides actually wear a pure white wedding dress. Ivory, cream , mocha, latte, coffee…you're much more likely to see a bride walking down the aisle in an off-white dress or even a coloured one.
b) Brides themselves are actively encouraging people to wear white – take Beyonce's sister Solange's wedding where the entire wedding party wore white. How amazing did those pictures look?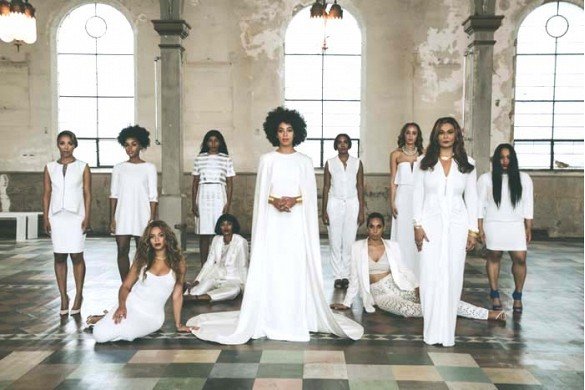 If you do decide to wear white to a wedding there are a couple of rules of etiquette we think you should keep in mind.
Style of dress – Choose a cocktail style dress that's knee length or opt for a jumpsuit or trouser suit – do not wear a full length white dress that could be mistaken for  a wedding dress. Even the most tolerant of brides is likely to turn into Bridezilla if she sees that!
Warn the bride – We think it's only courteous to check with the bride if she minds you wearing white. Reassure her that you're not trying to steal the limelight and we're sure she'll be fine with it.
Be confident – However you choose to wear it, white definitely makes a statement at a wedding. So unless you can wear it with confidence, this probably isn't the right colour choice for you.