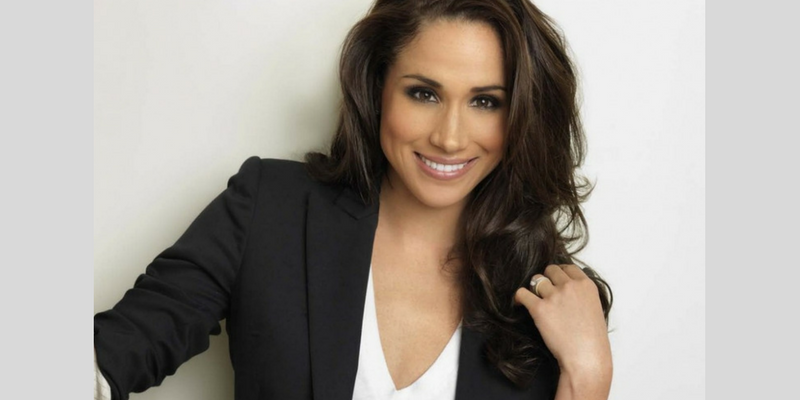 Six Things You Maybe Didn't Know About Meghan Markle
The world went into a frenzy on Monday following the official announcement of the engagement between Prince Harry and American Actress Meghan Markle, and we couldn't be more excited!
Whilst you may have already done your research and know a lot about the 36-year-old actress who is a passionate humanitarian and is madly in love with Prince Harry, here are six things you maybe didn't know about our future royal bride…
1- Meghan is not her real name
Her full name is actually 'Rachel Meghan Markle' but she goes by her middle name as her stage name for acting purposes. Ironically, Rachel is also the name of her character 'Rachel Zane' American show 'Suits', the show which shot her to fame.
2- Before becoming an actress she was a calligrapher
Meghan has a creative and artistic side, having previously done calligraphy for weddings and events. Additionally, four years ago the star even tweeted that she did the calligraphy for Robin Thicke and Paula Patton's wedding invitations!
3- She once worked on US TV show 'Deal or No Deal'
In 2006, Meghan had a stint as a show model on the US version of Deal or no Deal! Speaking to Esquire magazine "I would end up standing up there forever in these terribly uncomfortable and inexpensive five-inch heels just waiting for someone to pick my number so I could go and sit down".
4- She Loves Dogs
Meghan has two little rescue dogs 'Guy' and 'Bogart', which she adopted after speaking to Ellen DeGeneres at a rescue centre! In Prince Harry and Meghan's post-engagement interview, he also revealed that the Queen's corgi's took to Meghan straight away!
5- She Speaks Fluent Spanish
As if Meghan wasn't talented enough, adding to her long list of accomplishments is the fact that she is fluent in Argentinean Spanish. Meghan previously worked at the US embassy in Buenos Aires after graduating from university where she perfected the language.
6- She wrote to Hillary Clinton at age 11 to complain about sexism
In a televised speech, Markle described how she wrote to the then-First Lady Hillary Clinton to complain about a soap advertisement which suggested a woman's place was the kitchen. The manufacturer listened to an 11 year old Meghan and even changed the ad- YOU GO MEGS!!
Set featured Image Credit: Enzer's World, Flikr