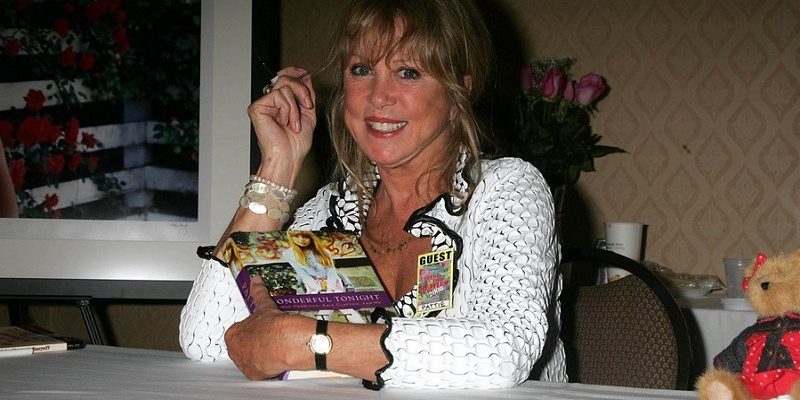 Sixties star Pattie Boyd ties the knot for the third time!
When we heard Pattie Boyd, former flame of George Harrison and Eric Clapton, had tied the knot for the third time our ears pricked up.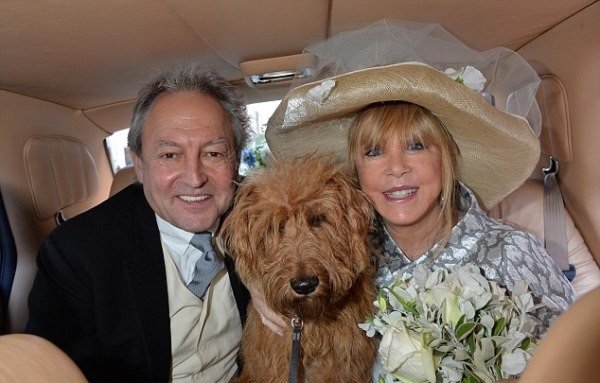 But it wasn't until we saw the ADORABLE wedding pictures that we really started to pay attention! While Pattie Boyd, 71, looked undeniably fabulous in a silver patterned coat and dress and her new property developer hubby Rod Weston, 61, looked equally as dapper, the show was stolen by the newly-wed's Irish Terrier Freddie who stood front and centre in all pictures of the couple.
It is the third wedding for former model and photographer Pattie, whose high profile relationships with pop stars George Harrison and Eric Clapton sailed her into fame in the mid-sixties. While both marriages ended decades ago, her relationship with Rod Weston has been going strong for 25 years, so seeing the pair on the steps of the Chelsea Registrar's Office on the King's Road in London was little surprise for friends and family of the couple!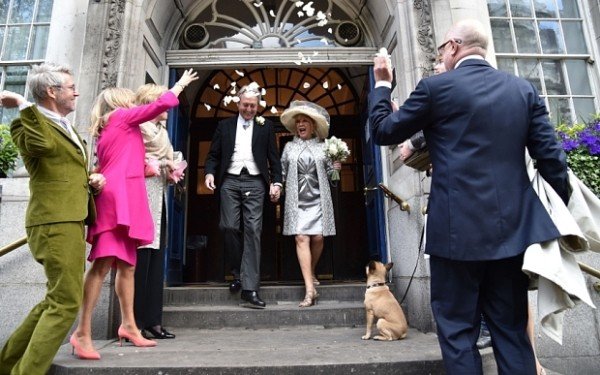 Joined by her mother and sister, Pattie looked sensational in her wedding outfit which was the perfect choice for a spring wedding. Silver is a sophisticated alternative to white for older brides or those embarking on second or third marriages and Pattie's printed coat and sleek dress combination not only highlighted her stunning good looks, but also was easily transitional from day to night. Accessorized with strappy silver sandals and a cream over-sized hat, her outfit is great inspiration any older bride worried about what to wear on her big day or a Mother of the Bride/Groom looking for something elegant and sparkly, yet still demure.
Meanwhile Rod Weston matched his new bride perfectly, combining tones of grey, cream, white and black to create a suave groom's outfit. A cream rose finished off his look, while Pattie opted for a cream, white and green bouquet. Giving the couple their much-needed pop of colour was loyal companion Freddie, whose ginger coat looked magnificent as he clearly relished in the attention from his 'parents'.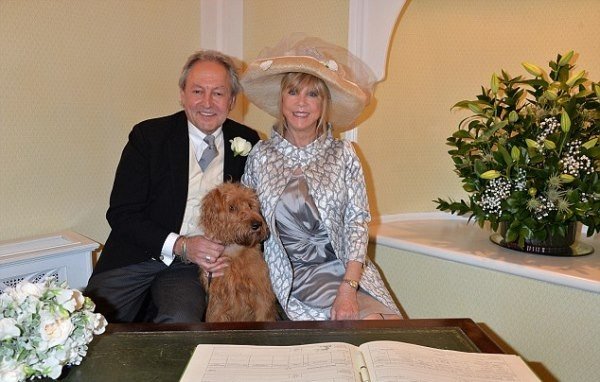 Pattie's first marriage was to Beatle's pop-star George Harrison at the tender age of 21 in 1966, and the pair stayed together until 1977. Her second marriage to Eric Clapton lasted from 1979-1989, and she inspired a multitude of songs for the award-winning singer/songwriter despite their relationship being described as turbulent due to alleged affairs and issues with drugs and alcohol.
Her relationship with property developer Rod shuns the 'rock and roll' lifestyle Pattie was engulfed in in the past, with the gathering outside the Chelsea Registrar Office a slightly calmer presence than she would have experienced with her first two marriages!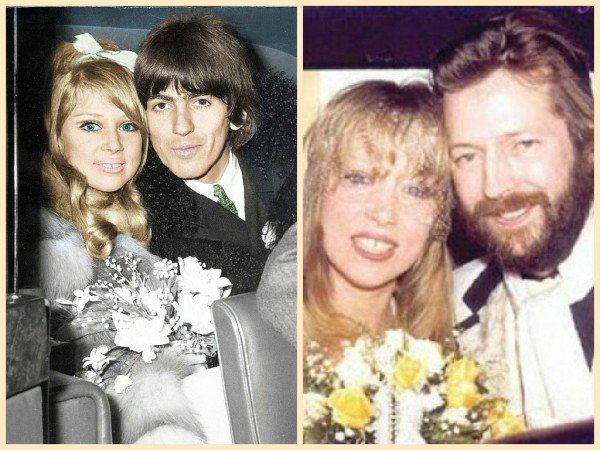 The trend for tying the knot later in life is a growing one in the UK and Ireland, as more men and women feel comfortable with either waiting to find 'the one' or embarking on second or third marriages after a failed attempt in their youth. With online dating, blind dates and dating-focused television shows more prevalent than ever before, the opportunities to meet new people abound and age is no longer a big consideration.
Pattie Boyd and Rod Weston prove than no matter how old you are, you aren't too old to celebrate your love with a fabulous wedding- especially with an adorable pop in tow!
Featured Image- Spokeo