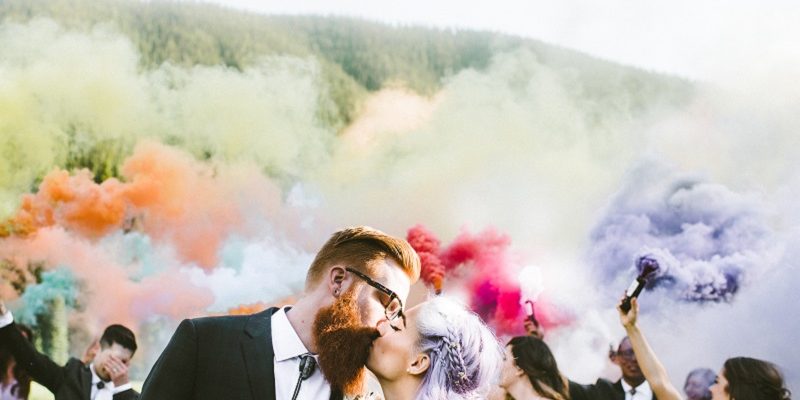 Smoke bomb wedding photos are a smoking hot new trend!
Move out of the way sparklers – smoke bomb wedding photos are the hottest new trend
Smoke bomb photography is the very latest thing for wedding photography due to the striking colours they can add to pictures.
The trend has taken off in the States, so if you want to be ahead of the crowd in Ireland, get yourself a colourful smoke bomb. They can be bought online from a number of sites including etsy.com or ebay.co.uk. Also called smoke grenades, smoke bombs usually act for five minutes and the smoke clears away quickly.
Here's a selection smoke bomb wedding photos to inspire you…
Featured image credit: gabrielaartista.wordpress.com