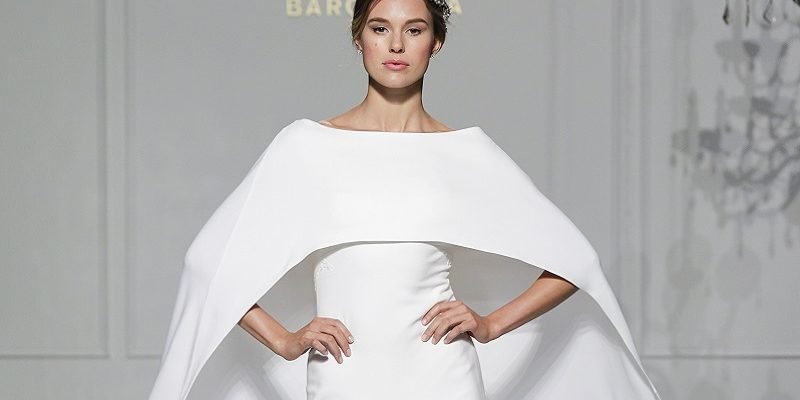 Something alternative at McElhinneys Bridalrooms
Are you looking for 'something different' in your dream wedding dress?
For the bride who wants to step away from the traditional dress and veil but still capture that definitive bridal look then Atelier Pronovias 2016 Collection offers the ideal alternative. With gorgeous gowns accessorised with flowing capes in various sumptuous fabrics, this collection allows our brides to be on trend but also satisfy their desire to look like a 'bride'.
Atelier Pronovias is the type of bridal collection that completely stops you in your tracks. The glamour and elegant theatrics of this collection is something that our fashion forward Irish brides have been looking for! The foundation of this collection is the amazing structure, quality fabrics and the signature clean lines. The 2016 Collection offers a theatrical touch with fabulous detachable capes that offer the modern bride a real point of difference.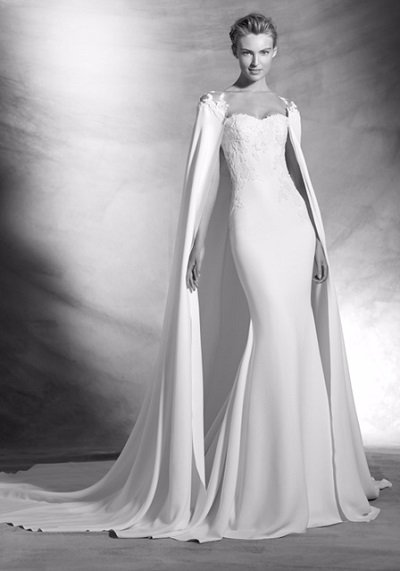 When selecting our samples we were spoilt for choice as the entire collection had so much to offer. We have found that our brides are increasingly looking for something a little edgier with clean lines, rich fabrics and a point of difference. Atelier Pronovias delivers on all of these elements. Game of Thrones has been massive recently and you can see influences of that era coming through in these dresses. The wonderful thing about a lot of the dresses in the collection is that once the cape is removed, it gives the dress a complete new look. Brides are loving the fact that one dress can give them two complete different looks from day to evening.
This is a Couture Collection that really needs to be seen, touched and tried on to truly appreciate the craftsmanship that goes into each hand made gown. By being one of only a handful of stockists in Ireland, this collection offers a certain exclusivity that others simply cannot. Atelier Pronovias dresses are now available to view in our Bridal Rooms and are available to order in sizes 4-24.
Book your appointment today by calling us on 074 9131217 or visit us online at www.mcelhinneysbridalrooms.com.