The Wedding Pavilion at The Rosspark Hotel seats up to 120 guests and comes with a host of the latest technology. In fact, couples have the option to record their wedding service and are also able to stream the wedding service live worldwide to those who cannot attend the wedding!
The perfect venue for weddings, civil ceremonies and blessings The Wedding Pavilion at The Rosspark Hotel.
The Wedding Pavilion is set in the wooded grounds of the hotel and has lots of glazing bringing in natural daylight, providing different vistas of the lush, year round green and tranquil gardens. There is also a feature window showcasing one of the oldest trees on the property.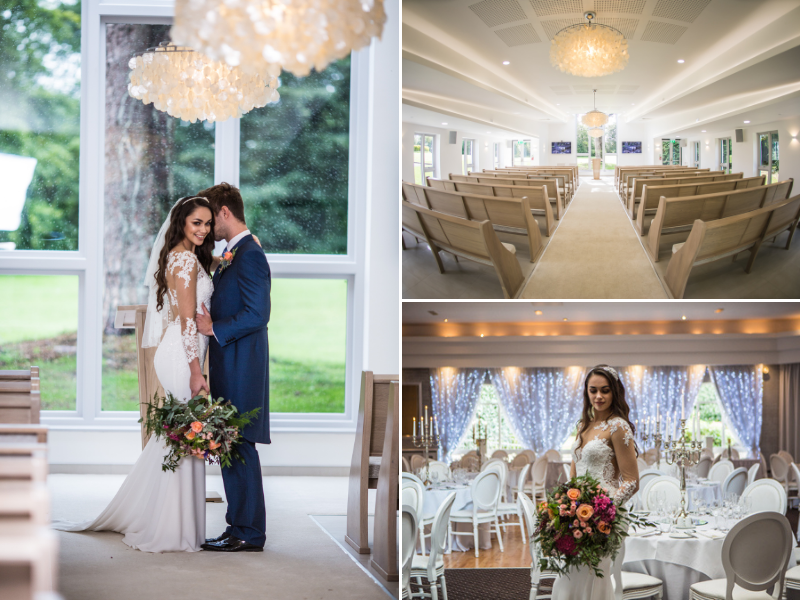 The Wedding Pavilion has been interior designed in a neutral theme with light wood upholstered pews, cream aisle carpet and beautiful light fittings. With underfloor heating to keep you and your guests warm in the autumn/winter and ventilation to keep you cool on hot summer days.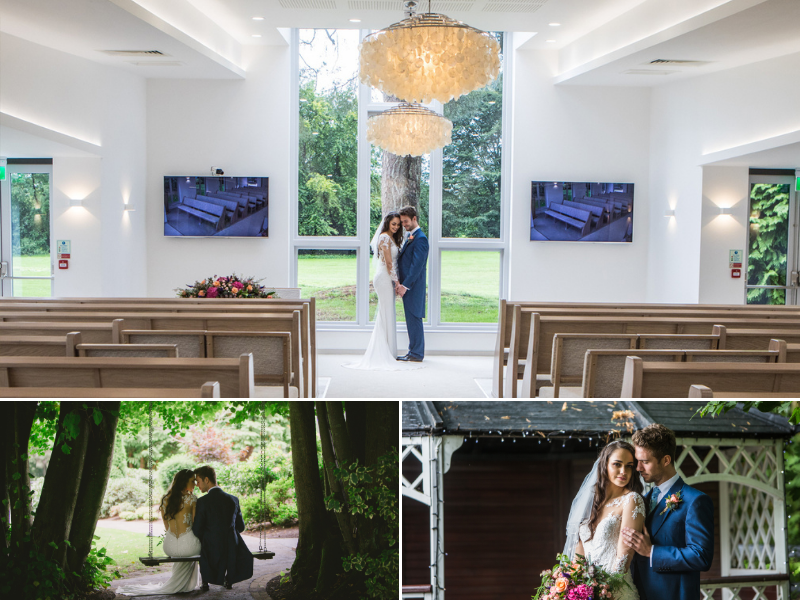 The Rosspark Hotel are still proud to only host one wedding per day. Our recently refurbished Ross Suite can provide facilities for weddings up to 220 guests with a dedicated master of ceremonies, a spectacular three ring crystal chandelier, views to our beautiful gardens and fairy light back drops.
For further information phone 028 2589 1663 or visit rosspark.com