Ballygarry House Hotel & Spa
Ballygarry House Hotel and Spa, a stylish, relaxing and family owned country house hotel, has specialised in weddings for over sixty years. The hotel itself is situated within six acres of mature gardens with picturesque mountain views providing the perfect backdrop for an unforgettable destination wedding.
Ballygarry House Hotel & Spa has won several prestigious awards including the National Hospitality of Ireland (NHA) Munster Wedding Venue of the Year 2018 and Top 10 Hotel in Ireland TripAdvisor Traveller Choice Awards, which can be attributed to the unrivalled service provided by their highly knowledgeable and dedicated team. Led by Padraig McGillicuddy, the 3rd generation proprietor of the hotel, the Ballygarry House Hotel management team specialise in extraordinary attention to detail and personalised, reliable service. With a guarantee of only wedding a day, Ballygarry House Hotel and Spa ensure an exceptional and memorable wedding experience.
Having recently undergone significant refurbishment, Ballygarry House Hotel features a  stunning new Honeymoon Suite, alongside beautifully appointed plush guestrooms for the wedding party. The luxurious new look  has been exquisitely decorated  in neutral cream tones, lavish wall paper, wooden flooring,  antique furnishings and styled around  a splendid four poster wooden bed. The master suite includes a contemporary copper bath on a raised section of the suite.
Nestled in among the towering trees and water fountains in the gardens of Ballygarry House Hotel is the blissful Nadur Spa & Thermal Suite. The spa offers a selection of packages for bridal parties in deeply relaxing tranquil surroundings.
At Ballygarry House Hotel Weddings, guests are welcomed through a private entrance into the stunning Pavilion Suite for an exclusive drinks and canape reception. The Pavilion Suite features a separate bar and outdoor terrace making it ideal for second day wedding gatherings also.  The main celebrations then take place in The Monarch Suite, a magnificent ballroom with beautiful bespoke décor and an old-world charm, recently renovated in 2015.
As an award winning venue, Ballygarry House Hotel delivers the complete package and experience when it comes to weddings, offering superb food, excellent service and world class standards. Its idyllic location paired with an exceptional team who really embody the warmth and personality of Ballygarry House have earned the hotel an outstanding reputation in the bridal market.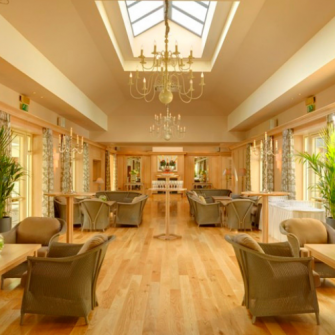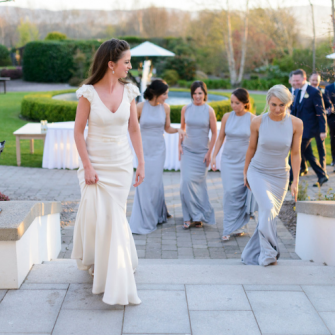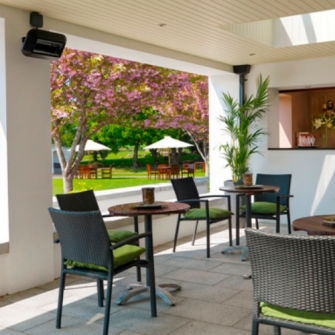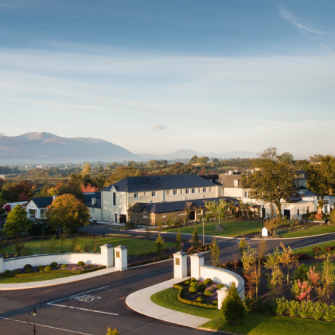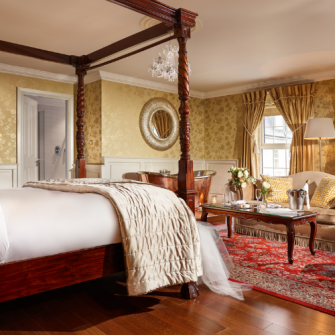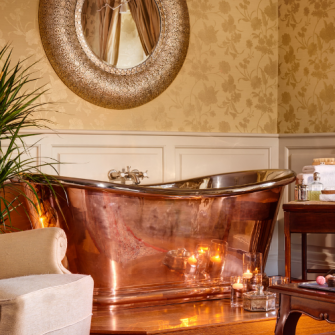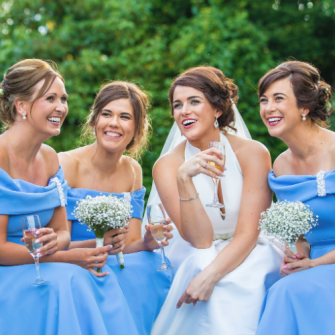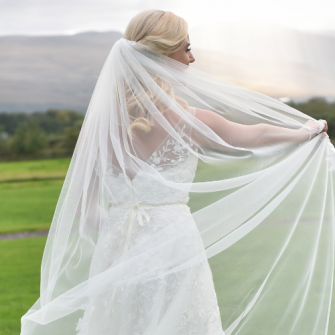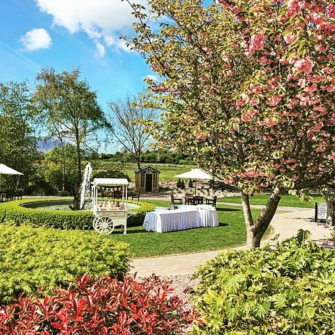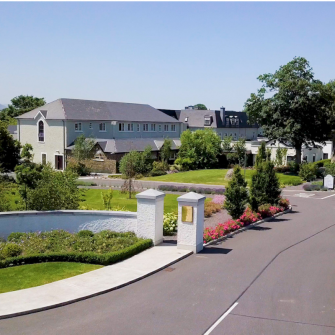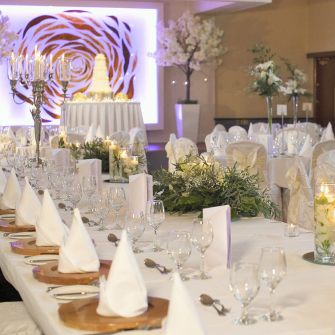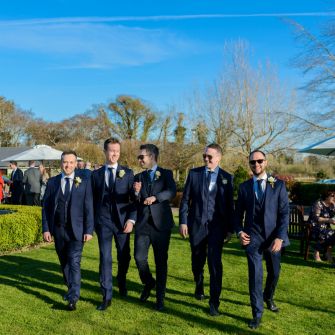 Testimonals
"I cannot thank the Ballygarry House Hotel enough for making our wedding day the best day of our lives. The standard of service from the management and all the staff was excellent in the lead up to our wedding and more importantly on the day of our wedding and the day after. They made everything so easy for us when planning our wedding and we knew from the minute we booked our reception with them we had nothing to worry about. Ballygarry is such a beautiful place for a wedding from the beautiful gardens which you can take photos in to the lovely setting in The Pavilion for the drinks reception for when your guests arrive. The meal was outstanding on the day and our guests are still talking about how good it was and what amazed them most was how everyone received there meal on the table at the exact same time. I really could not recommend the Ballygarry enough to anyone planning a wedding for it really is the most perfect venue. Thanks again! " Juliette Healy Rae & Patrick Dennehy – February 2018
Video