A wedding cake topper is the perfect way to personalise your cake and add some fun to your meal.
Where once the tradition was to add a bride and groom figurine to the top, now the sky is the limit when it comes to unique and quirky cake toppers.
Creeveroe Crafts creates truly unique cake toppers that live on long after your wedding day as a beautiful keepsake that can sit on your shelf as a lovely reminder of a perfect day.
These cake toppers are a true representation of you and your partner as you will appear on your big day. All you need to do is send the team some pictures of your dress, suit, hairstyle or flowers etc and Catherine at Creeveroe Craft will create a miniature replica of you and your partner to stand proudly on your cake. You can also send images of your children if you would like to have them included.
And don't forget about your bridesmaids and groomsmen, they shouldn't miss out as they too can be crafted as a quirky thank you gift.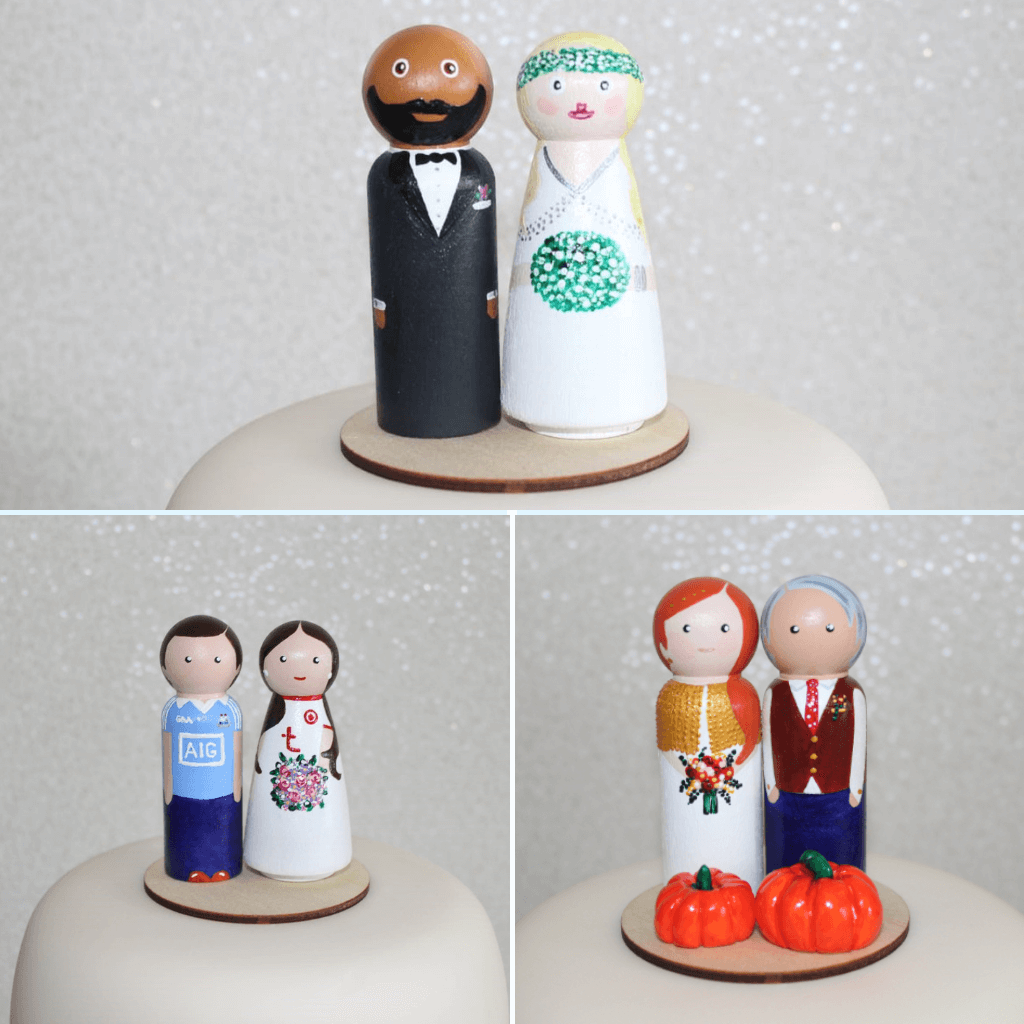 Creeveroe Crafts offers timeless cake toppers with a twist . No two cake toppers are the same and couples are guaranteed that guests will never have seen anything like it.
A Craft With A Cause
Creeveroe Crafts is a happy place where brides and grooms can look forward to their new adventure together. That's why Creeveroe Crafts pledges to donate £5 for every cake topper sold to PIPS in order to overcome depression because every person should be able to look forward and find their happy place.
---
Check out more of Catherine's designs here.
Or email creeveroecrafts@hotmail.com for more information