Look classy and elegant with Regent Chauffeur Services!
The happy couple or Bridal Party can be assured of the personal attention and special treatment expected from Bentley Trained Chauffeurs, including a complementary bottle of bubbly or non-alcoholic substitute if preferred.
Regent Chauffeur Services are double award winners from the Northern Ireland's Business awards 2017 and 2018 where they secured the accolades of Best Wedding Car Company County Down and Best Wedding Car Company , Northern Ireland. In 2018 they were awarded Best High End Chauffeur Company in Northern Ireland in the Road and Rail Transport Awards, so you can see that you are in good hands from pickup to reception.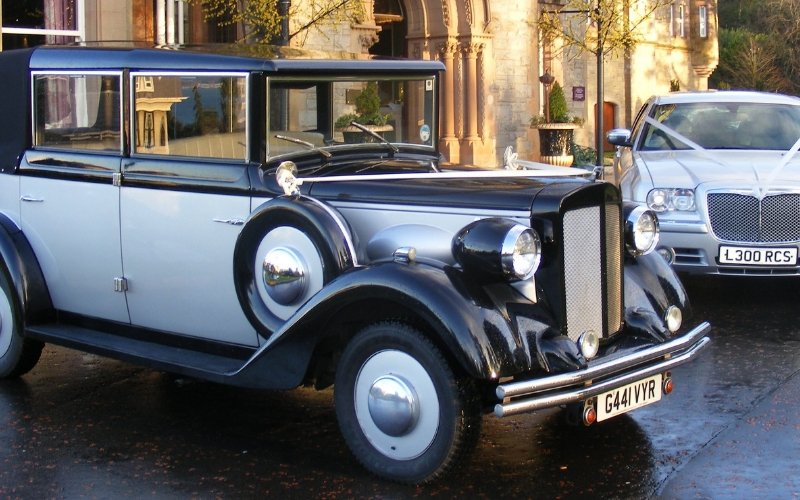 For the couples who dream of the elegance and grace of the 1920's and yearn for the standards of luxury and service demanded in those days, then hiring the Regent Laundaulet and the Chrysler 300C will give them an experience to be cherished.
From the Regents distinctive 1920s styling and period uniformed Bentley Chauffeur, to the luxuriously appointed passenger cabin with ample room for even the most elaborate gown,  Regent Chauffeur Services are rightly proud of their professional service.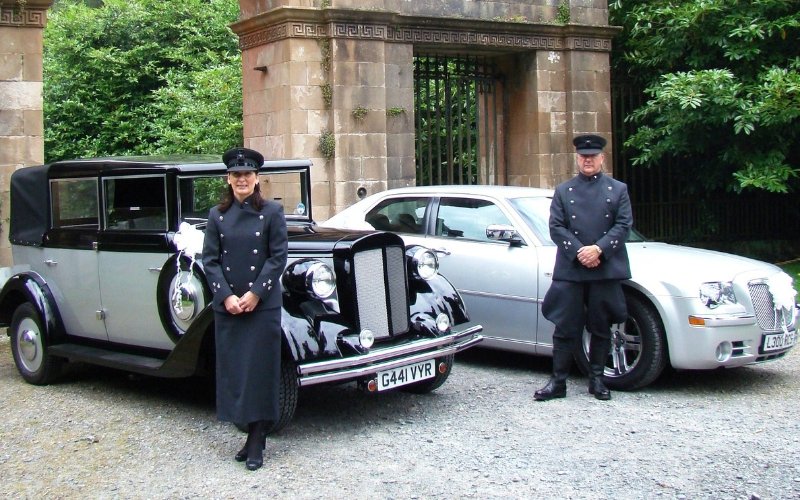 Couples who choose the style and sophistication of the impressive Chrysler 300C as their conveyance are assured of making a statement on arrival for their ceremony.  This vehicle, in bright Silver, complements the Regent perfectly for a very special combination.
Whichever combination of vehicles the client chooses they can be assured of levels of customer service and professionalism culminating in an experience to be cherished.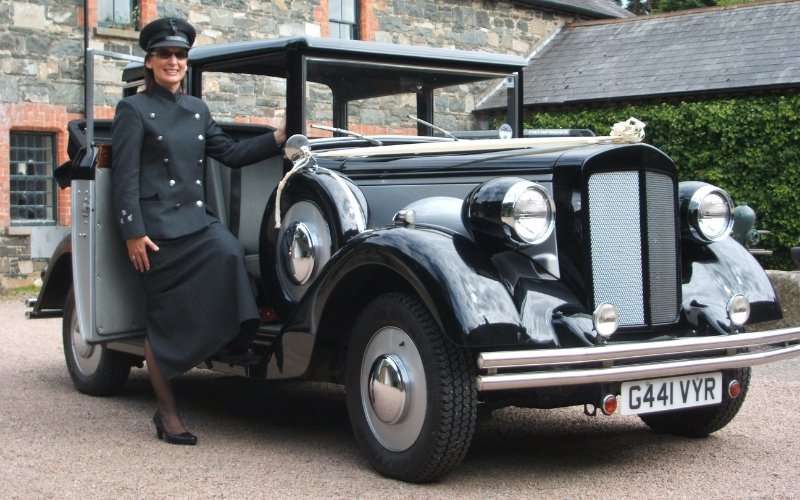 Couples wishing to secure the services of Regent Chauffeur Services are advised to book early as they are in high demand.
To find out more information or to make an appointment to view the vehicles visit regentchauffuerservices.com or by phone on 07922044541.