Are you looking to book your wedding in 2019?
Garryvoe have a select number of dates for October & November 2019 and Jan – March 2019 offering a 10% discount.  To book your wedding consultation call Aidan now on Tel: (021) 4646718 or email aidan.cotter@garryvoehotel.com
The glorious ballroom at The Garryvoe Hotel is purpose-built just for weddings and only weddings. Everything they've learned in 50 years of creating memorable weddings has been distilled into this singular design.
Inspired by the Hollywood glamour of the 1930s, The Garryvoe Ballroom is a grand and glamorous space with soaring, high ceilings highlighted by sparkling cut-crystal chandeliers and wall lights, oversized mirrors and natural light. The fabrics and decorative colour scheme create a warm, intimate and luxurious feel.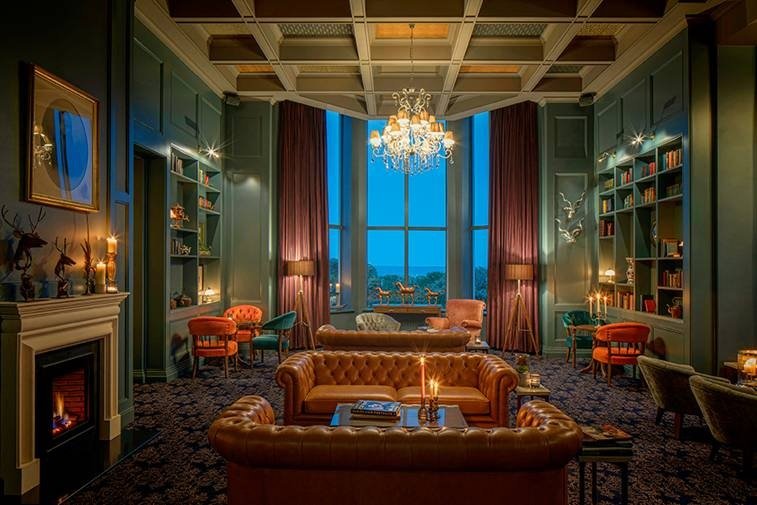 Crisp white linens, classic white and crystal table settings, grand silver candelabras and fresh lily centerpieces as standard create an ambiance of timeless, magical glamour. Your guests will appreciate the comfortable sofas and chairs for mingling and relaxing before and after the meal while the in-room bar means your guests are all together in the one space.
There's space for everyone, in fact up to 300 guests can be accommodated and when it's really time to party, those beautiful, classic-liner inspired crystal chandeliers become a colourful LED display sure to keep the dancefloor filled!
The Garryvoe Hotel is a professional hotel wedding venue that has been part of the hotel wedding venues industry in Cork since 1963 – they are renowned specialists in weddings.
The Garryvoe hotel was also awarded Munster Wedding Venue of the Year 2018 along with Overall Wedding Venue of the Year 2018 in the Republic of Ireland at the recent Wedding Journal Reader awards.
So if you want a beach-side wedding, the combination of Garryvoe Hotel's beautiful, 5km sandy beach and Ballycotton Bay in East Cork makes this hotel the perfect romantic setting for your memorable day.
Garryvoe, East Cork, Co. Cork, P25 DR94, Ireland
Web: garryvoehotel.com