Leading Belfast hotel, the Crowne Plaza, has embarked on a major £5m investment programme, which will see a significant upgrade and extension of the property's guest bedroom and bridal accommodation making it the leading wedding venue in Northern Ireland.
Nestled in a lush parkland setting, the luxury, four-star Crowne Plaza is ideally located in South Belfast, convenient to the city centre. The current upgrade is the final stage of the transformation of the award-winning, four-star hotel. Over the past 24 months the Crowne Plaza has enjoyed an upgrade of all public areas including a complete refurbishment of the Grand Ballroom and of the Malone and Laganview wedding suites and a remodelling of the lobby.
The current investment, will see all 120 bedrooms completely refurbished in a design-led approach, with new bespoke furniture and soft furnishings, air-conditioning, Wifi and all new bathrooms.  In addition the hotel will see a further 36 bedrooms added including 16 new executive Club Rooms, 6 Bridal Suites and a stunning Presidential Suite.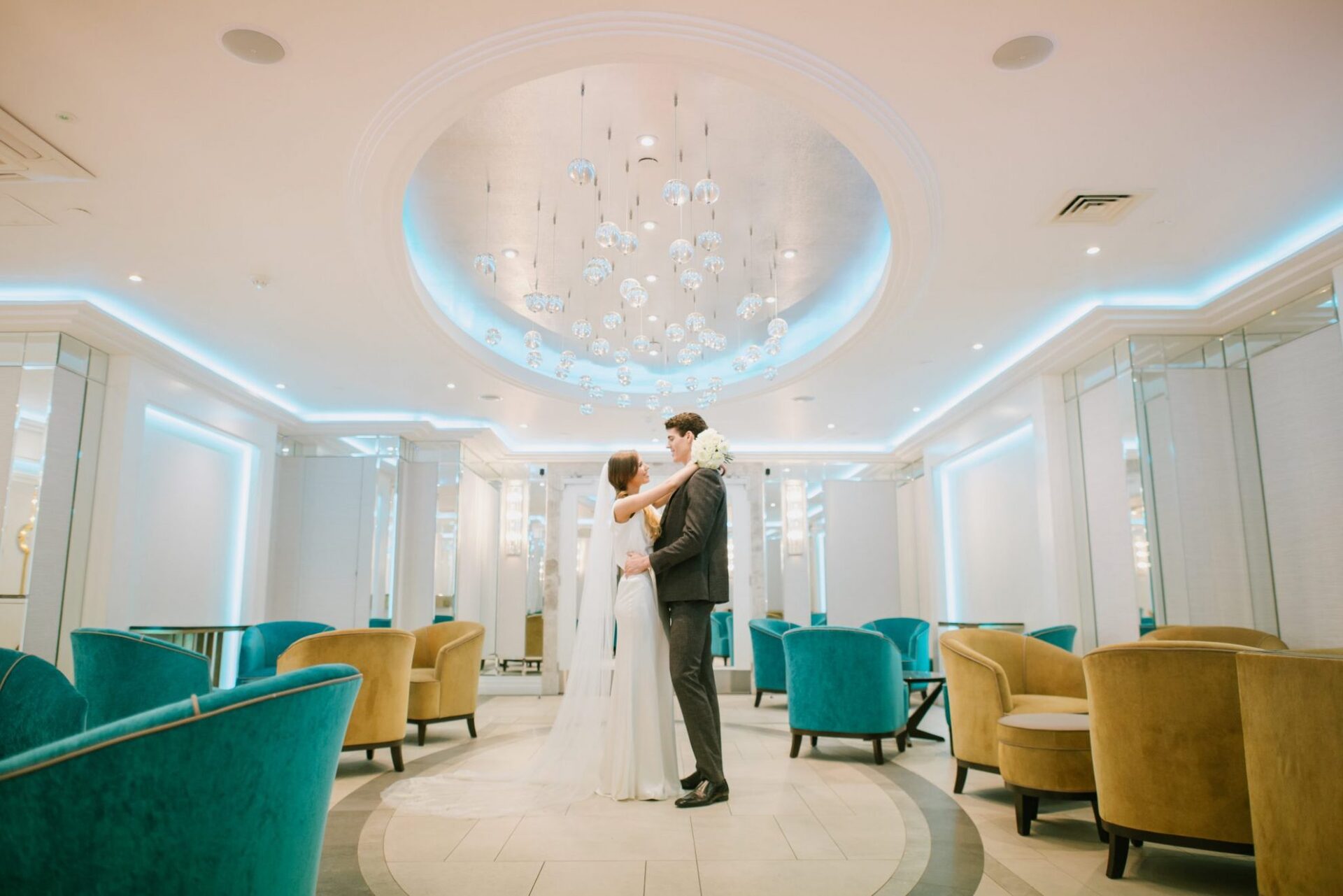 The work commenced in January 2018 and will be completed in two phases, completing early 2019. The hotel will remain fully operational and completely unaffected by the additional works throughout this final phase. The hotel boasts an exceptional range of luxurious reception and ceremony suites which offer the absolute luxury in weddings – fully licensed to host civil wedding ceremonies – and unrivalled anywhere else in Northern Ireland. All of the exceptional wedding suites have undergone further enhancement and are completed in muted tones, rich fabrics with decadent beds and bathrooms.
Stacey Feeney, Conference and Banqueting Manager said:
"We are delighted to reach the final stage of fantastic upgrade plans, meaning that we are on-target to become the leading wedding and leisure hotel in Northern Ireland. Our new, enhanced range of bedrooms and wedding suites combined with our award-winning chefs means that we are now attracting weddings on a national scale – couples love the chic style of the hotel, professional service, the amazing range of spaces we have, combined with the fantastic designer décor which has been provided by award-winning interior designers, Phillip Rodgers Design". 

"We have a range of Suites which give guests so many options for their big day – whether it is a small and intimate ceremony for 50 people or a larger-scale event for 300 plus guests, all weddings are given a personalized service with a dedicated wedding planner to ensure your big day is as perfect as possible."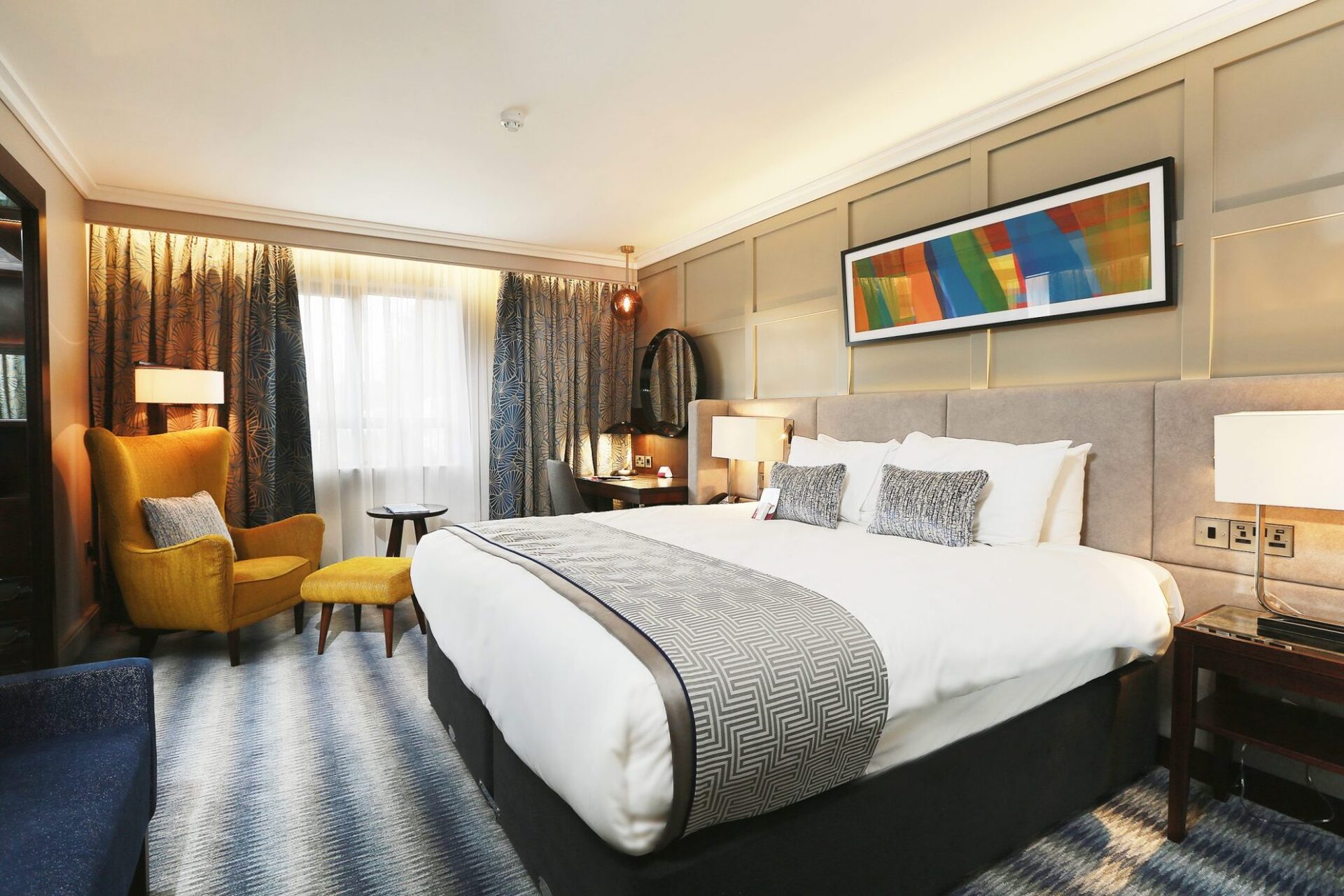 Laganview Suite
The Laganview Suite is one of the most popular wedding venues throughout the property with the spectacular private venue offering two function rooms entirely dedicated to one wedding. This suite recently underwent a £1.5million upgrade and is popular for couples preferring a civil ceremony followed by reception in the neighbouring room. The beautiful vestibule creates a sense of occasion and acts as a welcoming area for the bridal party and guests – the perfect start to the dream wedding. The exquisite neutral colour design complete with colour-match lighting allows the theme of the wedding to flow entirely throughout the suite.  Complete with a private, landscaped garden and flowing fountain- perfect for a drinks reception and photographs. This suite is suitable for 80-200 guests.
Malone Suite
The Malone Suite, which was upgraded recently, is a vision of beauty, with a subtle palette of warm neutrals and bold contrasting curtains, with chandeliers to add that perfect sparkle.  The Malone Suite has a private bar and also boasts a private pre-function area, providing an impressive area for guests' arrival. The pre-function area includes unique designer fittings, colour-match mood lighting a feature lighting centrepiece with hand-blown glass and a shimmering cocktail bar. An adjoining garden provides a setting for photographs and outside gatherings. The Malone Suite accommodates weddings from 80-175 guests.
Grand Ballroom
The Grand Ballroom lives up to its name as a spectacular location for the gala wedding. From the red-carpet arrival in the impressive lobby, to a generous pre-function lounge leading to the beautiful suite itself, this room is for the wedding seeking the ultimate in size and grandeur. This magnificent suite has its own private bar area for wedding guest arrival reception, complete with a private balcony overlooking the picturesque Lagan Valley. The Grand Ballroom is suitable for weddings from 180 – 550 guests.
The Bridal Suite
The Crowne Plaza offers the ultimate luxury in Bridal Suites. The spectacular room is adorned with rich wall panelling in the sleeping area and the separate lounge offering comfort and space for couples throughout their stay. Complete with flat screen TVs, luxury shower with complimentary bathrobes and slippers. It's the perfect surroundings to enjoy tranquillity after a busy day.
For your guests…
The hotel stands out from the crowd offering new Club Bedrooms and a Club Lounge complete with complimentary continental breakfast, snacks and drinks – perfect for overnight guests to enjoy pre-and post wedding. The Crowne Plaza 'Sleep Advantage' programme has been installed, which includes new pocket-sprung mattresses and luxurious new bedding, quiet zone bedrooms and aromatherapy kits in every room.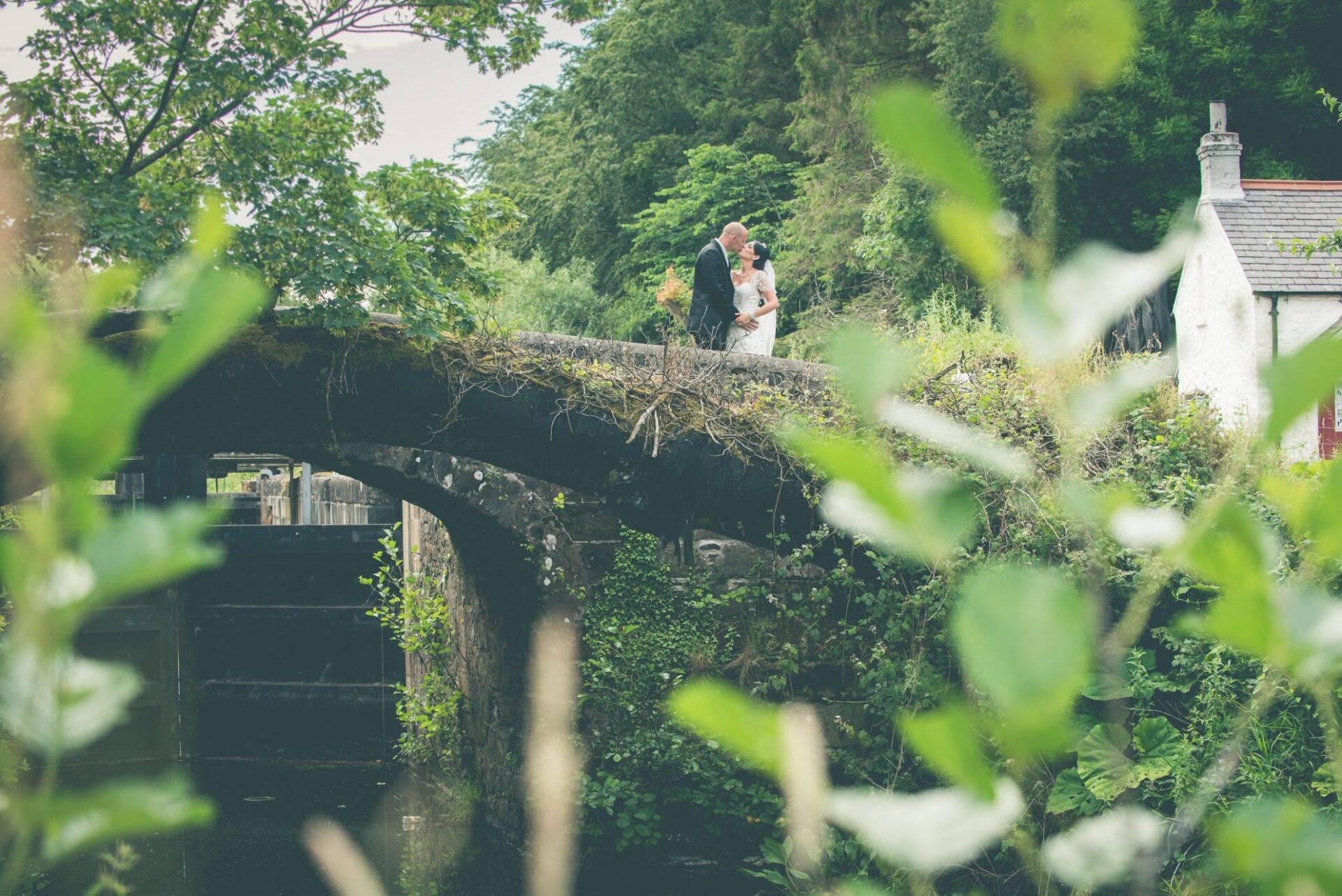 And that's not all…
The hotel also offers its own dedicated on-site hair and nail boutique-  Philip Turner Hairdressing and The Nail Room – both of whom offer all wedding parties 15 per cent off all treatments. In addition, you and your overnight guests will also have full access to the onsite health club with swimming pool, sauna, steam room and jacuzzi, and with free parking and free Wi-Fi – the Crowne Plaza has left no stone unturned in offering the ultimate wedding venue.
Step into a world of elegance, luxury and superior service at the Crowne Plaza Belfast, to ensure you have the wedding day of your dreams.
To view these superb wedding facilities or to discuss your special day in detail, contact the wedding coordinator on:
028 9092 3500