Set on a valley of the Carlingford Mountains, the Four Seasons Hotel & Leisure Club Carlingford is an idyllic countryside wedding venue
The Four Seasons Hotel & Leisure Club Carlingford has more than 11 years' experience hosting weddings under its belt, but looks and feels like a brand new hotel due to a recent refurbishment.
The new and improved Wedding Suite is spacious, luxurious and feels quite special. Crystal chandeliers sparkle from up above, while you can't help but notice the soft, plush carpet underfoot. Striking silver candelabras set on crisp white table linen add a glamorous touch.
The Four Seasons team are happy to create a bespoke package tailored to your needs. The 2017 wedding package includes a drinks reception, tea and coffee with treats, a five-course meal, evening buffet and a lot more besides. The bride and groom enjoy a complimentary stay in the Bridal Suite and a number of wedding guests avail of discounted accommodation rates.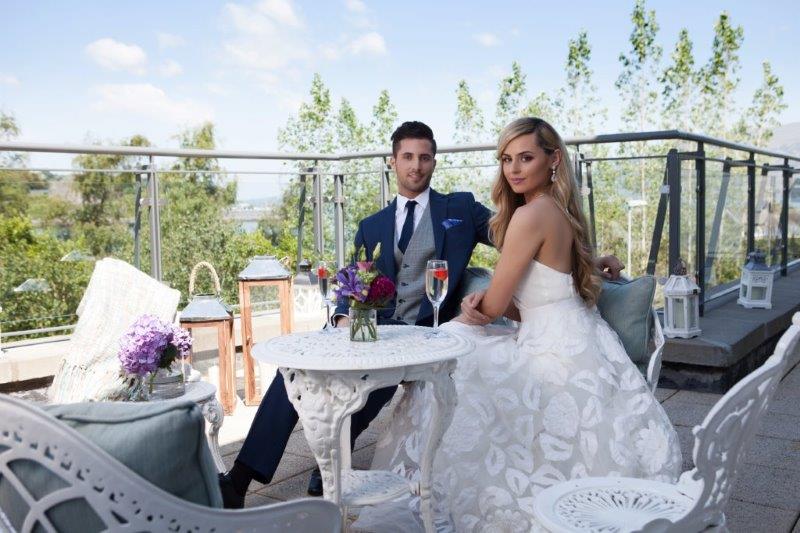 Toast married life with your new hubby or wife back in the lavish Bridal Suite with its bubbling Jacuzzi bath that's big enough for two, and floor-to-ceiling balcony windows with stunning views of the shimmering lough.
If you or your guests are planning an extended stay, the hotel is in a prime location for exploring Carlingford. The lush landscape provides a perfect backdrop wedding photos and the Four Seasons has its own garden and lake with plenty of picture perfect spots to capture those special moments of your big day.
Wedding guests can enjoy a pre or post wedding celebration in Liberties Bell Bar and Bitro which overlooks Slieve Foy.
Generous portions, extremely attentive staff and the fabulous flavours of locally sourced ingredients all make for a memorable dining experience.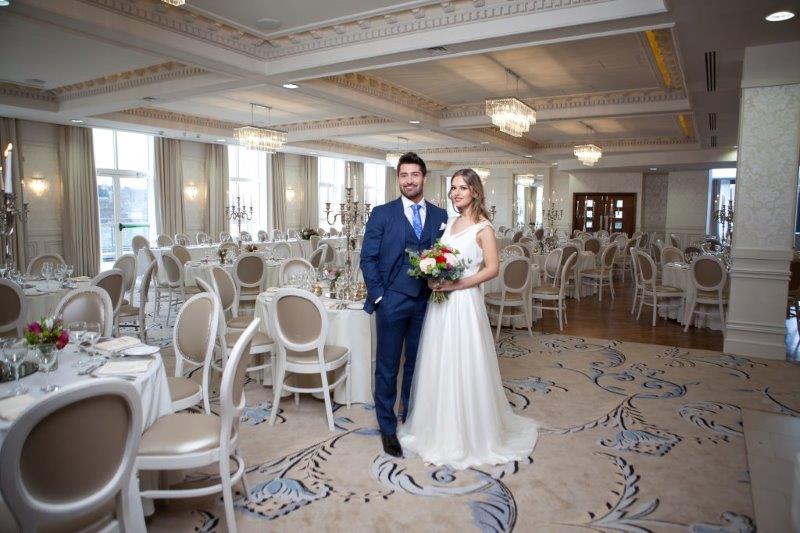 Factfile
Location: Minutes from Carlingford town, a one-hour drive from Dublin and Belfast
Accommodation: 58 bedrooms, single, double and family rooms, with standard and more luxurious deluxe options available.
Amenities: An 18-metre heated pool, gym, Jacuzzi, sauna and steam room. Liberties Bell Bar and Bistro, lobby lounge and an outdoor veranda seating area.
Civil ceremony: The hotel is licensed to host civil ceremonies.
Contact details
Four Seasons Hotel & Leisure Club Carlingford, Carlingford, Louth. Tel: (00353) 42 9373 530. website: www.4seasonshotelcarlingford.ie.
For wedding enquiries please email: sales@fshc.ie.