McElhinneys Bridal Rooms, Ballybofey unveils a luxurious and truly magical new-look that will have brides-to-be spellbound!
Last night we were lucky enough to be invited to an exclusive preview event to mark the opening of the refurbished bridal rooms in McElhinneys, Ballybofey, Co. Donegal.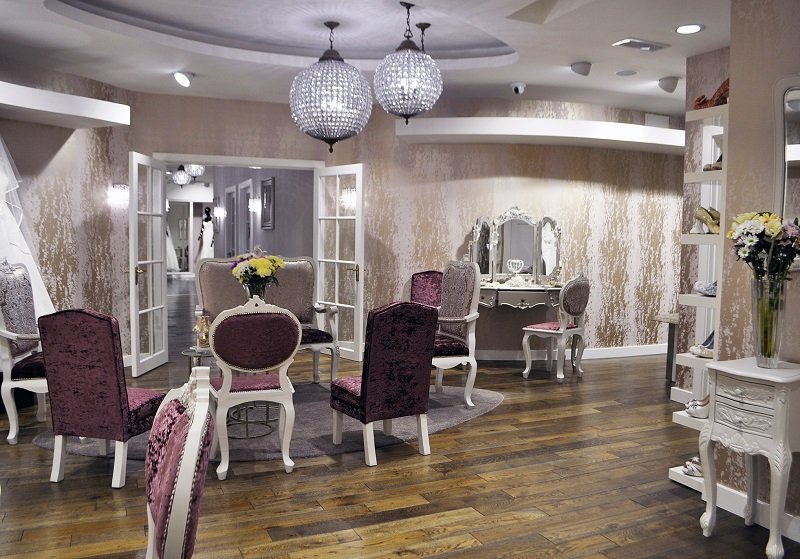 The invitation was slightly mysterious, giving no clue as to how the event would unfold, so it was with nervous excitement that we followed our dashing tux-clad escort from the Villa Rose Hotel across the road and into the store.
Nothing had prepared us for the magic that would follow and to be honest, we are still  under the spell of the McElhinneys Bridal Rooms Experience.
The Bridal Rooms at McElhinneys Ballybofey have been hailed for many years as the leading bridal store in Ireland because they excel where others follow….amazing customer service, designer collection and range, along with their unique and spacious private consultation rooms all set them apart.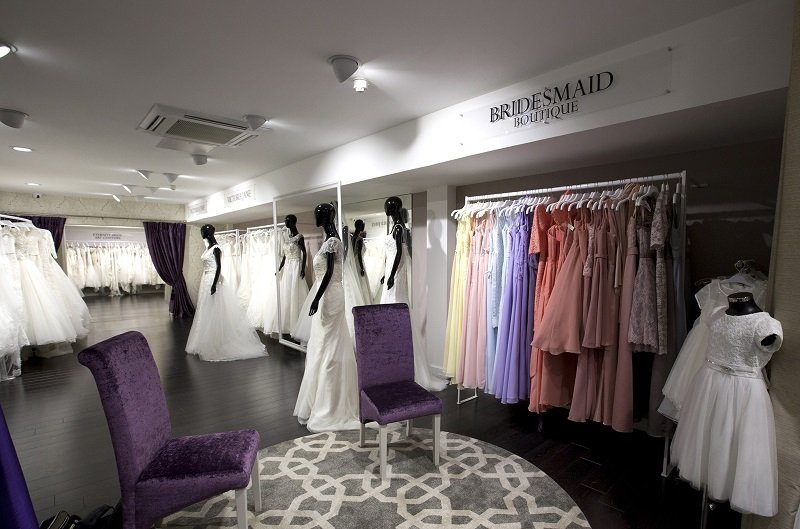 But if they were good before, the Bridal Rooms have just gone 5-star with a stunning refurbishment that maximizes the use of light and space and ensures the unrivaled collection of designer wedding dresses take centre stage.
The attention to detail in the dressing rooms is impressive – we loved the opulent textures and the elegant furnishings – think luxury boudoir, where brides-to-be can try on wedding dresses in private joined only be select family or friends.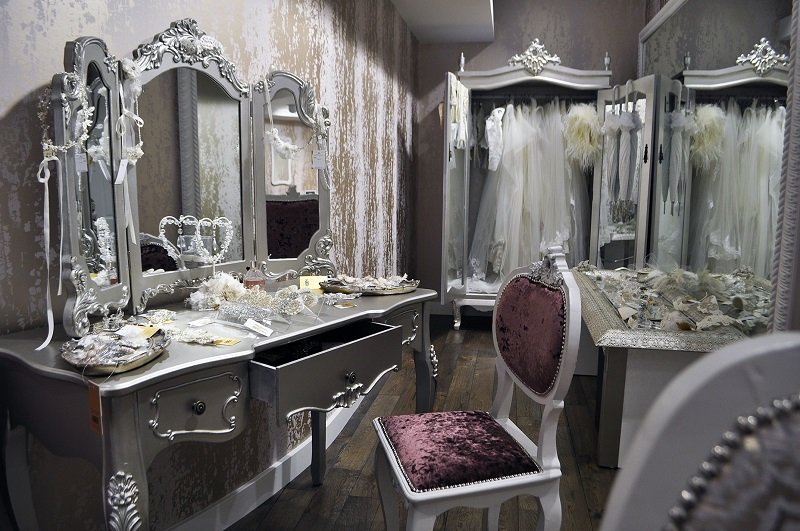 To recreate the McElhinneys magic that every bride-to-be experiences, styling company Lilly Annabella did an outstanding job turning the bridal rooms in an enchanted woodland, with every fitting room themed after a season and a treasure trail of treats leading us from one room to the next.
We were spoilt with signature cocktails and delectable nibbles, but none of this distracted from the Bridal Rooms themselves which are simply beautiful.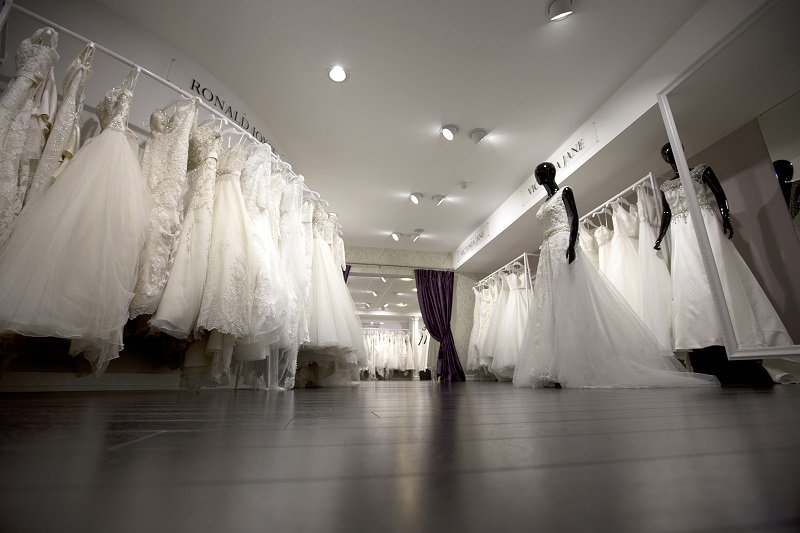 Speaking about the refurbishment Bridal Rooms buyer Carina Monteith said:
"Our brides are always at the heart of everything we do, our unwavering passion to deliver an amazing experience remained at the centre of our plans throughout the redesign. We wanted to ensure that the textures were soft and luxe and reflected a feeling of warmth and serenity".
The Bridal Rooms feature an extensive dress gallery, spacious reception area, five consultation rooms, a bridesmaid boutique and an exquisite wedding dress showroom."
Designers include: Pronovias, Atelier Pronovias, Ronald Joyce, Justin Alexander, Maggie Sottero, Mori Lee, Art Couture, Eternity Bride and Special Day, with sizes 4 to 32 available to order.
Their collection caters for every style, size and budget whether it be a traditional church ceremony, a destination wedding, same sex marriage or a civil ceremony – you will find a wedding dress to suit.
Not only does McElhinneys exceed our expectations instore but it carries online with the amazing website dedicated to all things bridal, www.mcelhinneysbridalrooms.com .
So girls, if you want your wedding dress experience to be one filled with magic, you know where to come…
Bridal Rooms, McElhinneys Department Store, Ballybofey
Tel: 0749131217
Email: bridalrooms@mcelhinneys.com