Searching for the perfect accompaniment to your nuptials, to add character, atmosphere and romance? Look no further than Devine Wellbeing Candles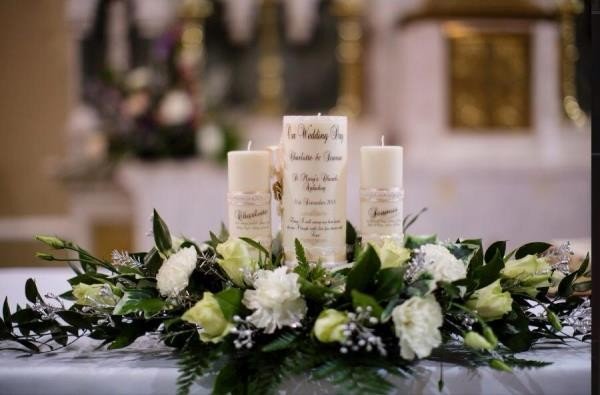 Devine Wellbeing Candles specialize in creating beautiful, bespoke wedding candles to complement any theme. All candles are handmade using natural soy wax which gives a luxurious cream finish, and the Devine Wellbeing group works closely with all clients to create a very personal design service that tailors to each couple's needs.
The wedding set from Devine Wellbeing Candles consists of a large centre candle and two smaller candles, one with the bride's name and one with the groom's. They also can create matching memorial candles to remember departed loved ones on your special day. All candles are decorated with lace, ribbon and embellishments to make them stand out from the regular candles, and with prices starting at just £43, they are an affordable yet captivating addition to the day.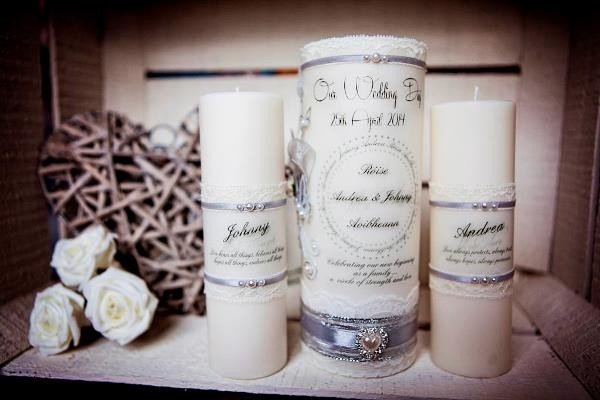 In addition to their recognised candles, they also offer co-ordinating table seating plans and table numbers that are matched to the wedding theme and colours. All table plans are handmade and finished to a high standard. 3D box frames are available as well that can be displayed on your wedding cake table, or family tree frames that can be given as a unique wedding thank you gift. Thank you candles are also lovely keepsakes for the bridal party and mother of the bride and groom. They are personalised and decorated to the bride's specification.
Devine Wellbeing Candles also offer a range of wedding favours in the form of soy wax melts and aromatherapy candles. They pride themselves on creating completely natural products that are free from harmful chemicals and synthetic fragrances and colours. The melts and aromatherapy candles are made with natural soy wax and aromatherapy oils and are beautiful gifts for your guests to remember your special day.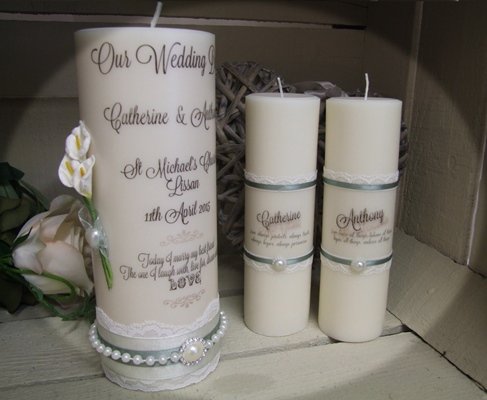 For more information, please visit Devine Wellbeing Candles or call 077 066 82487.