Newlyweds Neil Finnegan & Katie Bridges share their experiences of their wedding reception at the Slieve Donard Resort & Spa
Newlyweds Neil Finnegan & Katie Bridges talk about their experience getting married at Slieve Donard Resort & Spa.
Photography by Joanne Symington
How did you meet?
Neil and I actually met during first year of secondary school but it wasn't until we had left school that we started seeing a lot of each other through spending time with our mutual friend Conor, and it was when Conor moved to Australia and left us to have to keep each other company that we started to date. For a while I even gave Neil dating tips which I didn't realise he was planning to use with me!
Tell us about the proposal – we want all the fabulous details!
Neil finally gave in and bought me the puppy I had moaned about for a long time, so it was one random night not long after we got the dog that he bullied me into getting off the sofa to walk the dog. Thank God he did because while walking along the shore of Strangford Lough he got down on one knee with a gorgeous ring and our puppy in his arms. I literally jumped and screamed with excitement!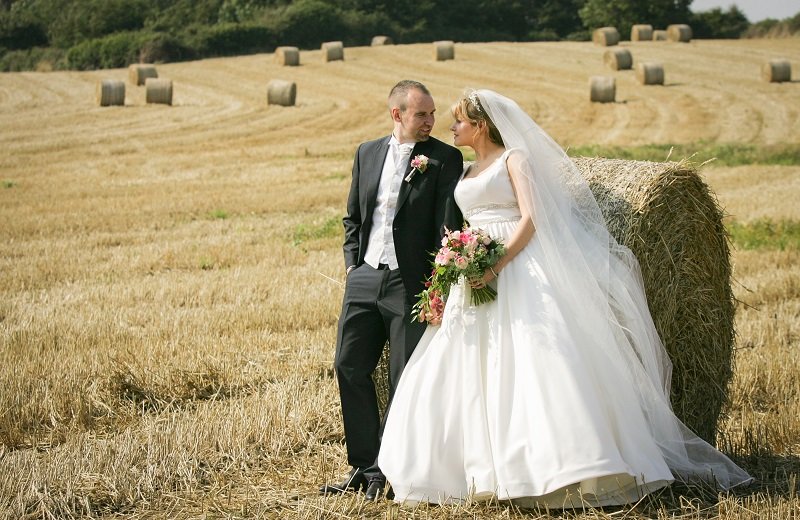 Why did you decide on your chosen wedding venue?
My sister Mollie had got married in the Slieve Donard Resort and Spa the year before and  Neil and I had been part of the wedding party, so had seen first-hand on how well everything had been handled all along. While at Mollie's wedding we fell in love with the beautiful surroundings and atmosphere of the hotel. Although we did look at other options we kept coming back to the Slieve Donard and never saw anywhere that even came close so our decision was made.
What most impressed you about your venue experience?
There where so many aspects of the Slieve Donard that we loved, including the spa which I got to experience to the full at my hen party, the excellent way we were cared for and all our needs were met – the staff couldn't have been more helpful.
As someone who loves a bath and relaxation another major favourite of mine was the LED bath in our bridal suite,
We were most impressed with the service, detail and general hard work we received from Mohammad, our master of ceremonies, he really did go above and beyond; we couldn't have asked for anymore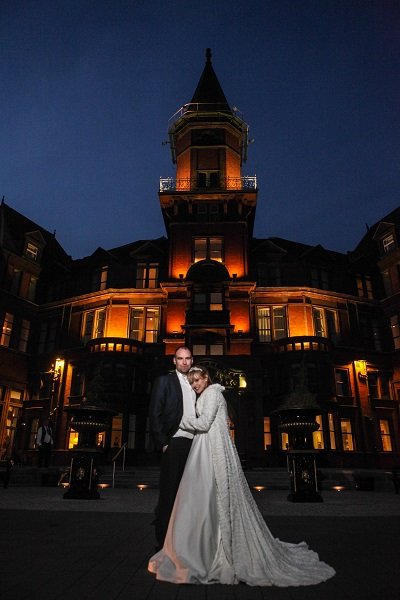 Did you follow any wedding trends?
We didn't have a main theme throughout the day but I would say it was a very soft and girly style shown through our colour schemes and with the choice of flowers which were hydrangea, contorted willow, jasmine, love lies bleeding and wax flower.
Tell us about your wedding attire.
On our day I wore a satin Allure ivory, backless ball gown dress which had sliver sparkles and stones around my waist, and a major plus point was it had pockets!
I wore cream Irregular Choice heels with a cream bow on which I attached, and a sliver and pink rose which I had designed for them.
We had such a fabulous day and it was really made by having all our friends and family with us to share our special day in the gorgeous surroundings of the Slieve Donard Hotel which we still describe as our favourite place!