We sat down with Laura, Wedding Co-Ordinator at the Culloden Estate & Spa, to discuss everything you need to know about booking your big day at the iconic venue.
Nestled atop the Holywood Hills and boasting a flawless view of Belfast Lough, the five-star Culloden Estate & Spa is one of engaged couple's most sought-after wedding venues.
Wedding Journal sat down with their experienced and dedicated wedding team to discuss everything you should know about booking a wedding at this historical venue and insider tips and advice to plan the perfect big day.
How are viewings of the Culloden Estate & Spa arranged? Do I need to book?
Simply call one of our dedicated Wedding Co-ordinators, who will arrange a suitable date and time for you to meet. We try to offer appointments to suit the busy lives of wedding couples, offering the flexibility of evening and weekend appointments, as well as day appointments. They can give you a wealth of advice and relevant information to help make your decision to book this fantastic and much sought after venue much easier. Your viewing will include a tour of the hotel facilities, function and bridal suites available, but also the chance to see our luxurious spa and the Cultra Inn, as well as meet our team and seeing their passion and energy first hand.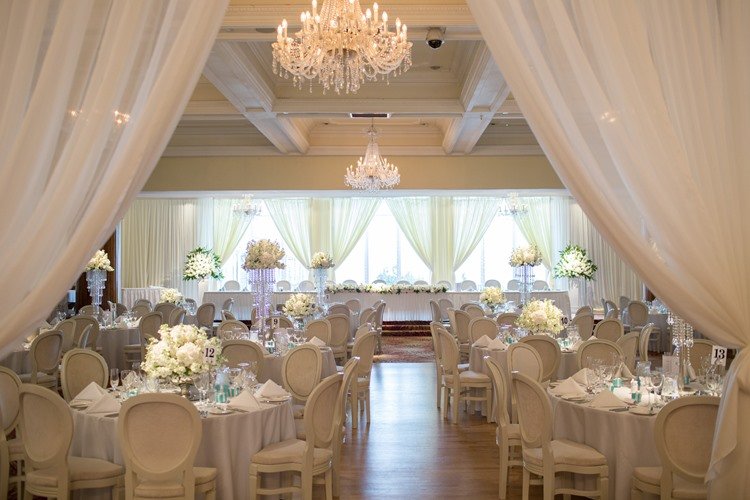 What is the minimum/maximum number of guests that you can cater for?
We cater for all sizes of weddings, from a small, intimate blessing to a large, multi-cultural affair catering for up to 480 guests.  A range of beautifully decorated banqueting suites are available, from the tastefully decorated Aisla Suite for example, with views over Belfast Lough, to the Cumberland Suite, complete with garden terrace and suitable for up to 120 guests, or the impressive Stuart Suite with purpose built stage, panoramic views and the beautiful Lady Jane Tower with marble staircase as the entrance to this beautiful chandelier enhanced room.  With 12 acres of manicured gardens, a helipad and the picturesque castle façade, dating back to 1867, the venue really is comparable to none.
Do you provide a special rate of accommodation for wedding guests?
Absolutely! We have many wedding guests that come from overseas and we offer a preferential rate for wedding guests to take advantage of.  We encourage wedding guests to book early and also directly with us to ensure they receive our best attention and best rate available.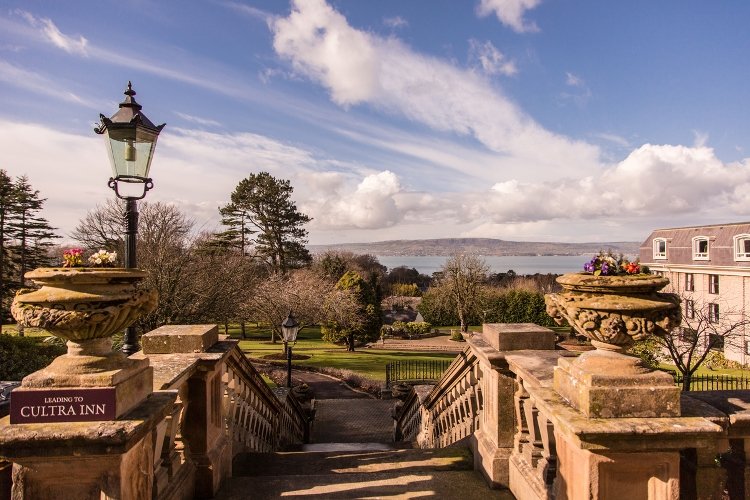 Can we bring in outside caterers?
We are a popular location for weddings from various cultures and providing any outside caterers are fully qualified and have all relevant documentation, we are happy to accommodate requirements. However, we always recommend that our award winning team of chefs, cook and prepare requirements for our wedding banquets. Both Head Chef, Paul McKnight, as well as Executive Chef, Brian Donaldson, provide much experience and flair of cooking that ensures perfection every time.
Can we create a personalised menu with the chef?
As part of each and every wedding booking, we offer a complimentary menu consultation prior to your wedding date.  This allows our Bride and Groom to sample the wedding banquet and have a direct consultation with chef.  We welcome creativity of menu and Chef has an energy and enthusiasm to deliver 'something different', if this is preferred. Chef will always want to impress and we have an extremely talented team in the kitchen to look after you!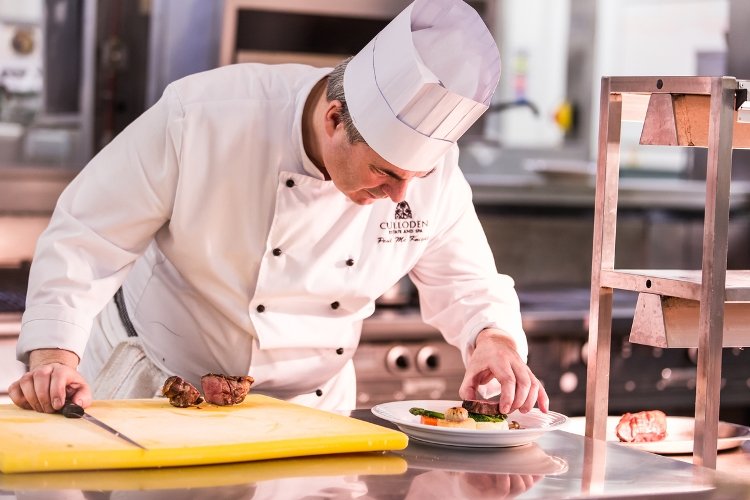 Do the Culloden provide chair covers, flowers etc? Can you bring your own outside company?
We can provide a complete tailor made service, booking every aspect of the Wedding Day, ranging from cars to cakes, room dressings to flowers and so on.  As we work with the elite of wedding suppliers in Northern Ireland, we are happy to help make arrangements on behalf of Bride and Groom.  However, if a Bride and Groom decides to contact their own suppliers for wedding services, we are happy to help with any advice we can offer.
If you had some words of advice for newly engaged couples starting out on their planning what would they be?
Enjoy every minute of your special journey as you plan the most special day of your lives.  Everyone's experience is different.  Begin your plans by building what we see as the 'bedrock' details of: date available for your wedding venue; ceremony availability on this particular date; ensure your close family and friends can join you on your preferred date; and finally consider your honeymoon plans. Once you have arranged this base plan, you have a very good platform to arrange everything else from.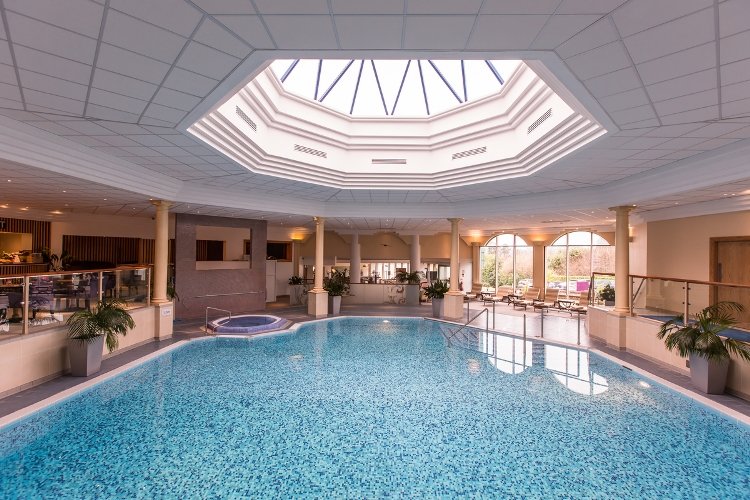 What are the most common questions you get asked? What docouples worry about the most?
A common dilemma is building a time schedule for the Wedding Day itself and what time the service should be and how the day flows after that. The biggest worry is that there will not be enough time to fit in photography and ensure that all guests are looked after and catered for well throughout the day.  A clever tip is to work backwards with your schedule, beginning from the finish time and add in all aspects of your day.  This will bring you back to your realistic service time.
You have probably seen a lot of nervous brides and grooms on their wedding day! What is a good way for them to keep calm and collected?
Good planning and communication with your venue in the lead up to the Wedding Day allows you to build confidence in what we offer and allows us to provide you with a fantastic experience.  We are available at every step of the process and will ensure that we have everything prepared in advance to ensure perfection of delivery of service and expectation.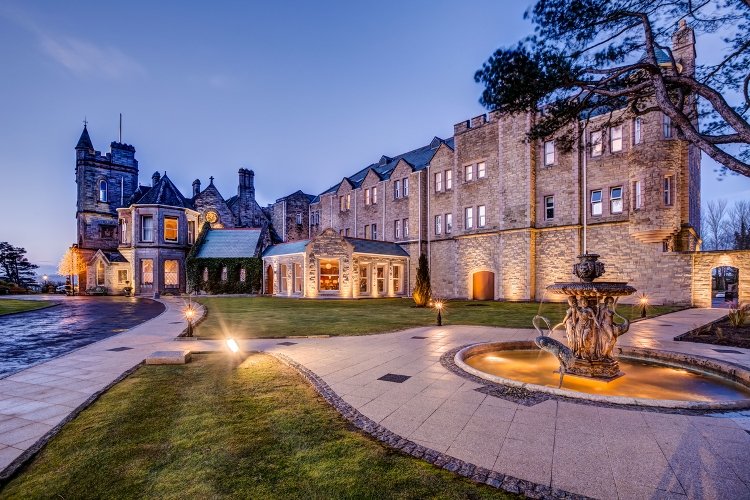 You are working with brides and grooms every day. What were your favourite wedding trends of 2015?
Over the past 10 years the wedding industry has hugely expanded and there are so many possibilities of services and suppliers to offer unique wedding ideas and themes to make each wedding individual. Vintage lace and rustic hessian themes are popular in 2015, as well as sweet tables, photobooths and LED enhanced dancefloors.  We are also seeing a new trend emerging where a lot of our brides and grooms are looking for more neutral room dressings, lots of twinkling fairylights and a move away from chair covers to seating such as Catherine and chivalri chairs. We are also seeing a new focus and enthusiasm for items to upgrade menu options such as canapés, sorbet courses, cheese and biscuits platters and so on.
The day of a wedding must be so busy and exciting after months of planning with the couples, what does a typical wedding day look like for you?
There is no typical wedding day at The Culloden Estate and Spa.  Each day is unique and that is the way we wish to view and care for each and very booking placed with us.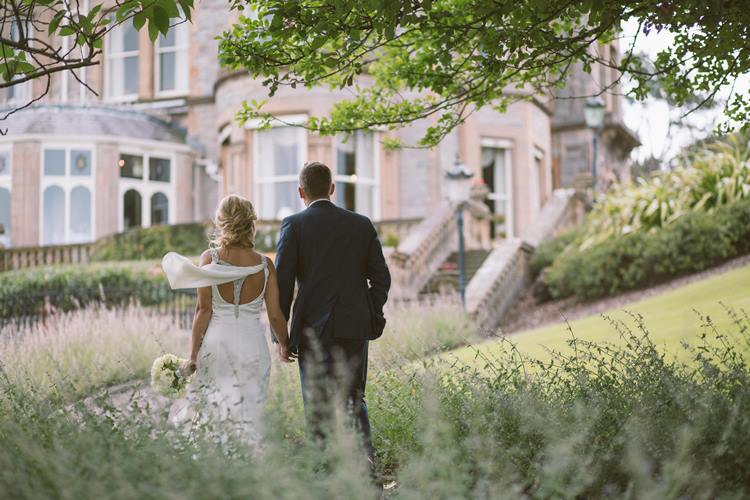 What do couples love most about the Culloden Hotel?
Where do we start, with this answer?!  The fascinating castle style building over-looking Belfast Lough in 12 acres of gardens, dating back to 1867; the stunning banqueting suites; the excellent service level and delivery of our services; the friendly and professionalism of our team; are just a few comments and complements we receive.  What we love most is that we make life long relationships with our wedding couples who return time and time again over the years, to celebrate birthdays, anniversaries and grow to love for The Culloden Estate and Spa as part of their own family history.
If you could describe the venue in one sentence, it would be. . .
The Culloden is a most magical and sentimental place that captures the hearts of those that choose to host their Wedding Day with us and thus becoming a part of the rich fabric of the history that this building will hold for centuries to come.
To contact the wedding team for an appointment, telephone: 028 9039 3065 or email: events@cull.hastingshotels.com.