Steering the way for an upbeat atmosphere in Belfast, Wee Toast Tours offers a quirky alternative for your hen or stag party.
Originating in Holland, the bikes were brought to Ireland by a husband and wife team, to offer one and two hour tours in a choice of locations throughout the city.
Now an integral part of Belfast's culture, Wee Toast Tours has been providing hen, stag, and family parties with a twist since autumn 2014.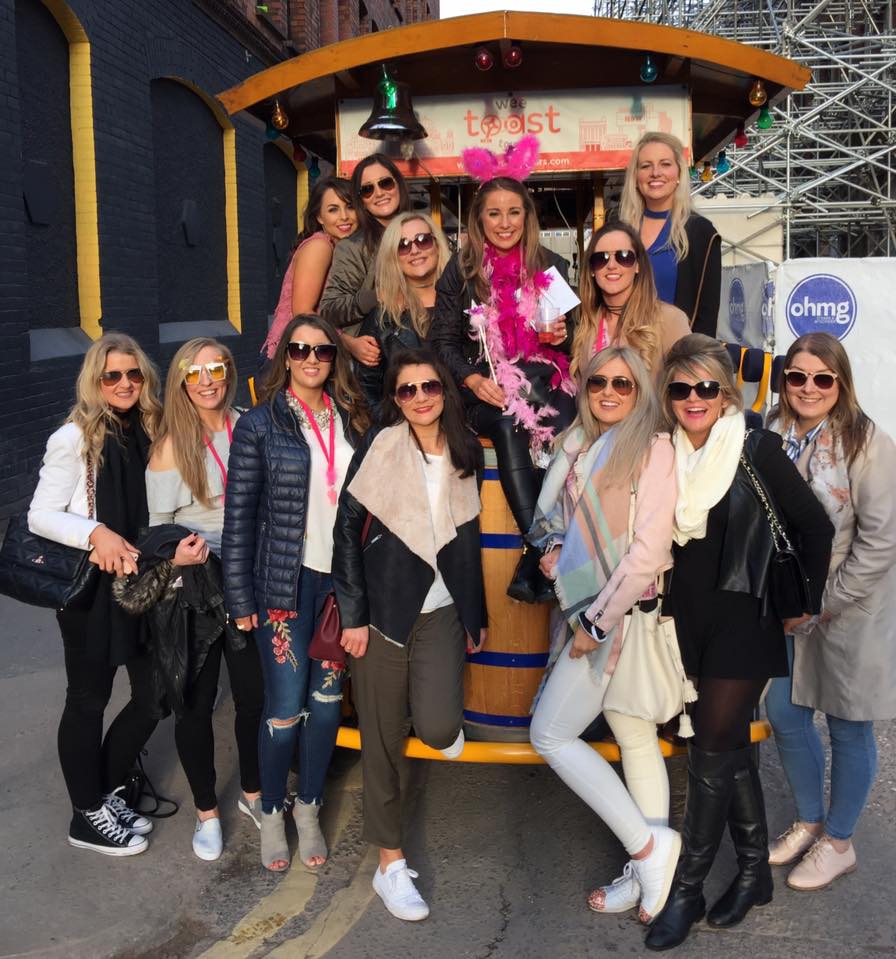 Tantalising tours
An exceptional sight to behold on the streets of Belfast, Wee Toast Tours can be seen taking groups of 8-15 passengers on a journey around the city's iconic sights on a pedal powered bike.
Groups wishing to book a bike can choose to cycle the city centre streets, tour the Cathedral Quarter, or ride alongside the Titanic Quarter, stopping at one or two pubs of your choice along the way.
Despite the unpredictable Northern Irish weather, the bikes run throughout the year with a wooden roof to keep the rain from ruining the celebration and plenty of pedalling to get the heart rate pumping.
Injecting a unique sense of fun into Belfast's social scene, each bike comes with a dedicated driver and host to act as a tour guide unravelling Belfast's rich heritage and ensuring the craic is mighty!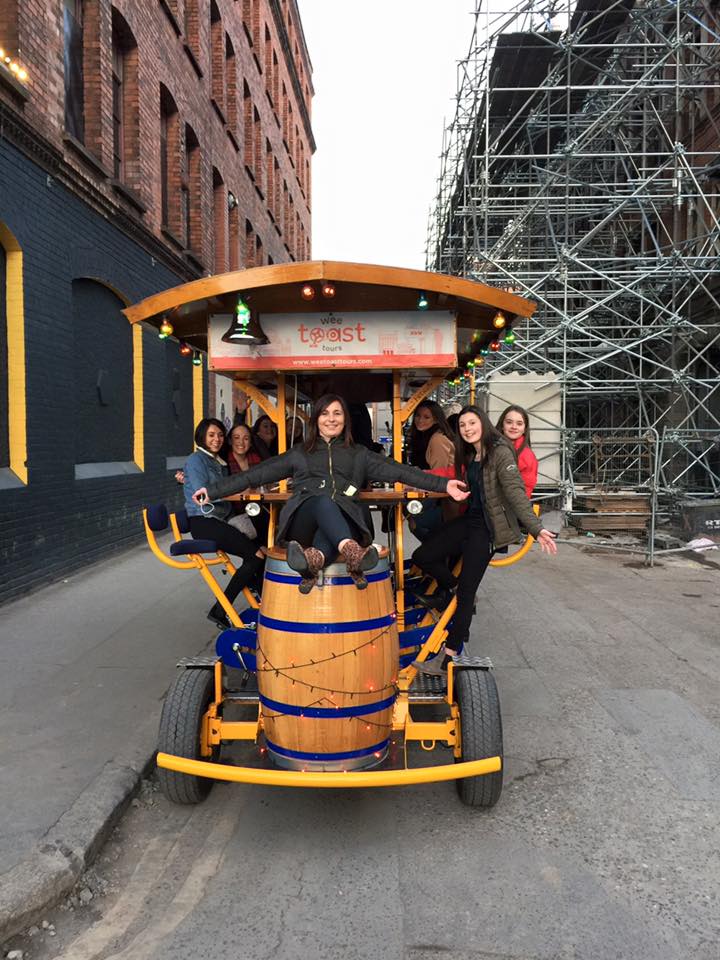 Raise a toast
Wee Toast Tours operates a BYO service allowing you to enjoy refreshments and snacks while taking in the best sights the city has to offer. To make your hen or stag that little bit special, the tour company can also provide on request, a chilled keg of beer or prosecco tap to toast the occasion!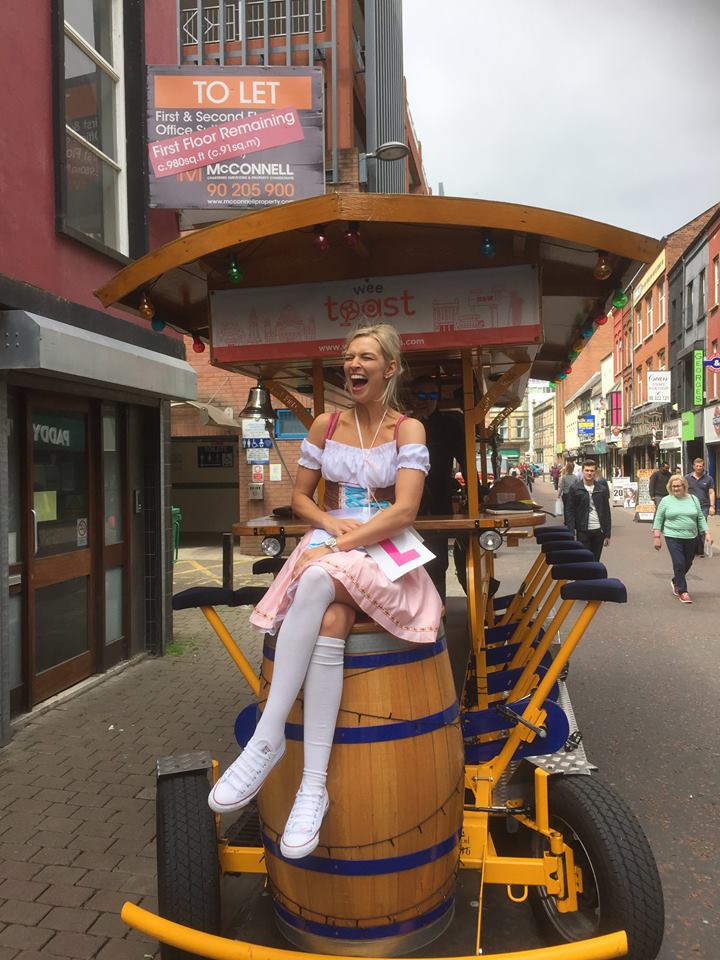 There's something for everyone
With three bikes now available, Wee Toast Tours can cater for groups of up to 45 people cycling in tandem. As well as offering hen and stag parties, a bike tour is the perfect option for an event of any kind; from a birthday celebration, to a corporate party, and even a family get-together.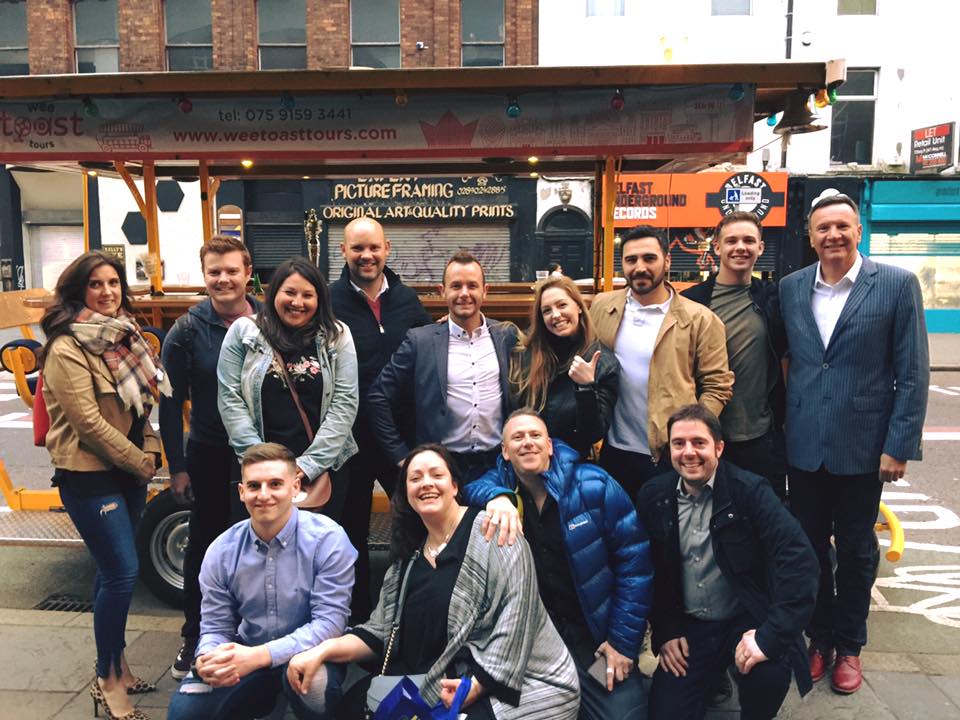 Unsurprisingly, owner Jennifer remarks, "The bike tours act as a great ice-breaker and we see more couples booking pre-wedding parties to introduce the in-laws. By the end of a tour you would think they had known each other all their lives!"
For more information visit: www.weetoasttours.com
Tel: 07591 593441
Email: info@weetoasttours.com