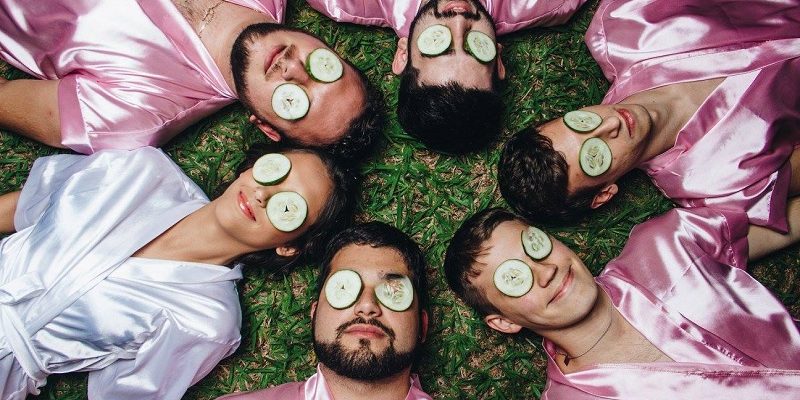 The Brazilian Wedding That Went Viral!
When the bride doesn't have any girlfriends, it's time to call her bros…
24 year old Brazilian bride Rebecca Abrantes, who works in computer engineering didn't have any female best friends that she could appoint as bridesmaids following her engagement to long term partner Renato Sinohara.
The bride-to-be reported to boredpanda.com that she had begun going through images online of other brides and their wedding pictures with their closest gal pals. She spoke of how she got sad after seeing "gangs of girls, all in robes, laughing, drinking champagne"
Rebecca then decided that just because she didn't have any girlfriends, that didn't mean she wasn't going to have bridesmaids for her wedding day, after all there are no rules that every girl has to have female best friends!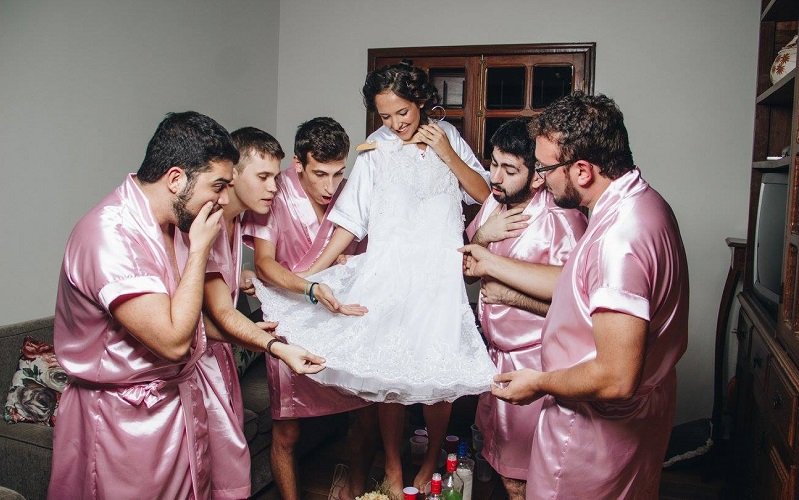 After considering this, Rebecca rounded up her five best male friends from work to act as her bridesmaids for the day so she didn't miss out on the experience! This resulted in a hilarious photoshoot 'on the morning of the wedding' showing all the prep they were doing for the big day. The photos were shot by Fernando Duque.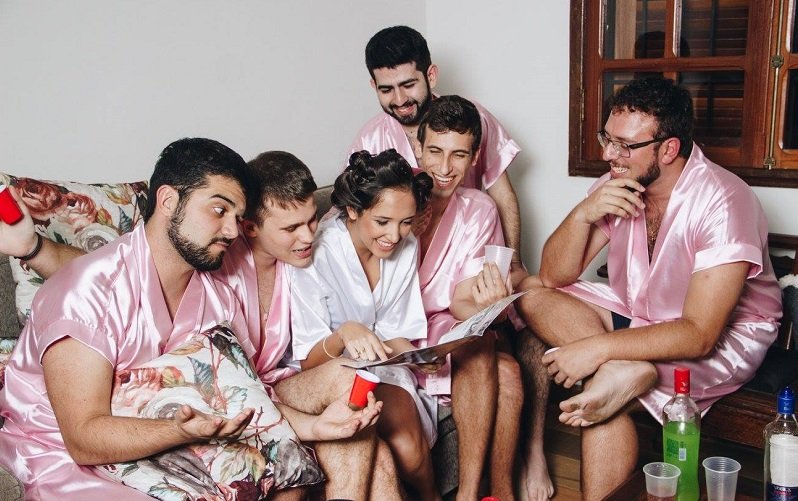 Amongst the wedding album are some brilliant shots of the men and Rebecca preparing for the big day by shaving their legs and getting pampered in their robes with cucumber eye masks, along with classic bridesmaid shots of everyone admiring the dress and having a glass of bubbly together.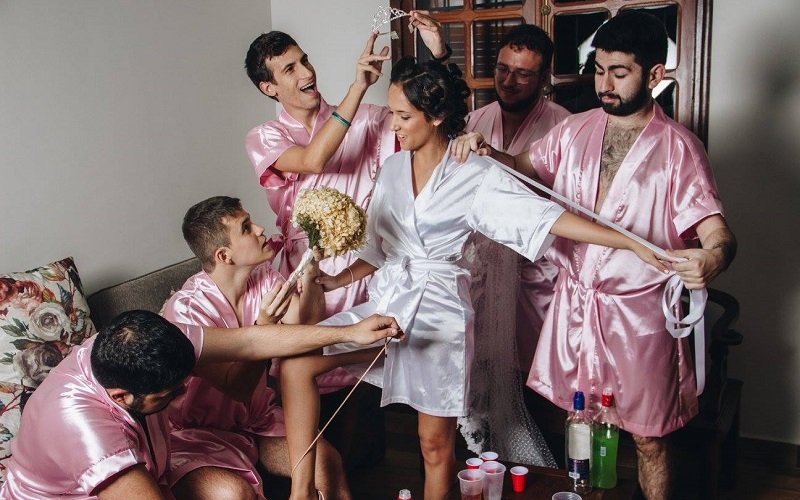 The Brazilian beauty looked stunning in an ivory silk robe with her 'bridesmaids' complimenting her in a classic pink silk. It looked like everyone was having the best time in a day full of jokes and laughter. The guys certainly made sure Rebecca didn't miss out on this important part of the wedding experience!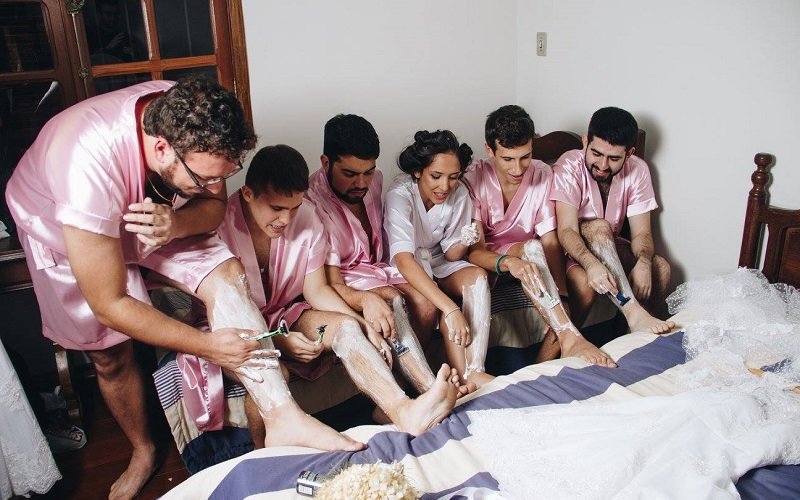 Rebecca shared her endearing wedding prep photoshoot on her personal Facebook and Instagram pages, and unbeknown to her, the post began to go viral! With the internet spreading the images like wildfire, the post has racked up over 70,000 likes and 50,000 shares, giving inspiration to those who don't have a set of girlfriends to have as 'bridesmaids' for their wedding day.
This is definitely one of our favourite 'bridesmaid' shoots we've seen!
The couple are now happily married, with them sharing this sweet image from the wedding ceremony on Instagram:
See more photos here: https://www.instagram.com/rebecabrantes/
Photographer: Fernando Duque Instagram:@fernandoduquefotografia
Set Featured Image Credit: Fernando Duque, Rebecca Abrantes; Facebook