The Irish elections has just got its very own love story
In the Irish General Election's first love story, a Donegal Independent candidate has agreed to go on a date with a voter on one condition…
A Donegal General Election candidate caught the attention of voter Kirsty Buchanan, who couldn't help but notice his good looks from campaign posters pinned up around Donegal.
Kirsty took to Facebook to flirt with the politician, she wrote:
Tim…

I have nearly wracked the car on numerous occasions smiling up at your face on the roads … If this election was going on good looks, you would get my No. 1"
To which Tim replied:
Ah now, give me your No. 1 anyways sure
But wrangling a vote from Kirsty wasn't going to be that easy – she agreed to vote for him with just one small condition attached:
Tim I'l give you a No. 1 if you take me for a drink first
Tim seemed wary at first and posted this: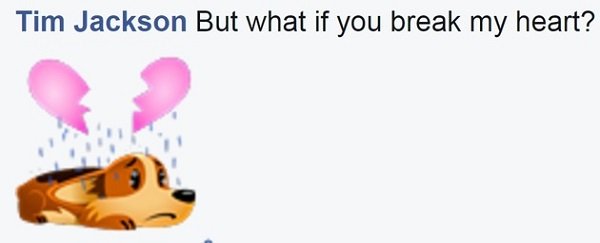 But he has now agreed to the date – with one condition of his own…

Tim is now sitting at 3,861 Facebook likes – it looks like Kirsty will be going on a date this evening!