The NEW Wedding Journal Online Directory allows you to source and contact all of the wedding suppliers you ever need in one place!
From an extensive list of bridal boutiques, to the latest wedding venues throughout Ireland, groomswear, flowers, cars, honeymoons and much, much more, you will find everything to plan your dream wedding in our new, easy to use online directory.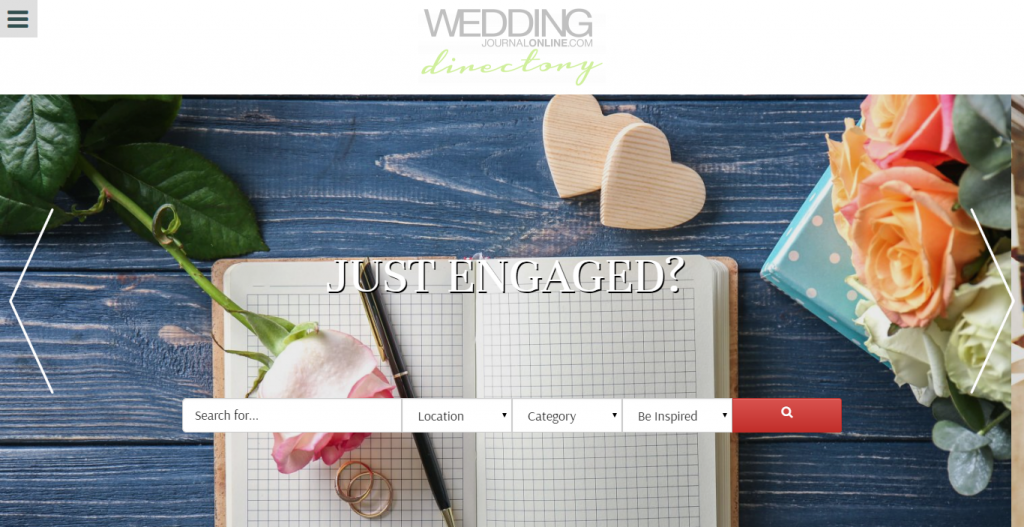 Check Out The Wedding Journal Directory
Contact Wedding Suppliers directly in just TWO CLICKS
Whether at home or on the go, from your computer, tablet or phone, visit weddingjournalonline.com/directory from here you simply select the category you want to know more about, for example, wedding venues or bridal boutiques, then click on the supplier you are interested in, read all about them, see their pictures, watch their videos, you can even follow them on Facebook, Twitter and Pinterest. Then, if you wish to contact them, click again to phone or email them directly. It really is that easy!
And, if you don't have the time to contact supplier there and then, don't worry, whatever, you source while browsing the directory can be saved in your favourites for a later date.
Get what you are looking for QUICKLY & EASILY
You can search for wedding suppliers easily by country, by county and by city. Within our VENUE category, there is also an easy to use advanced search, that also allows you to refine your search to make sure the venues that you select offer all you need, for example, if you want a one-wedding per day policy, to catering for the size of your wedding to whether spa facilities are available and so on.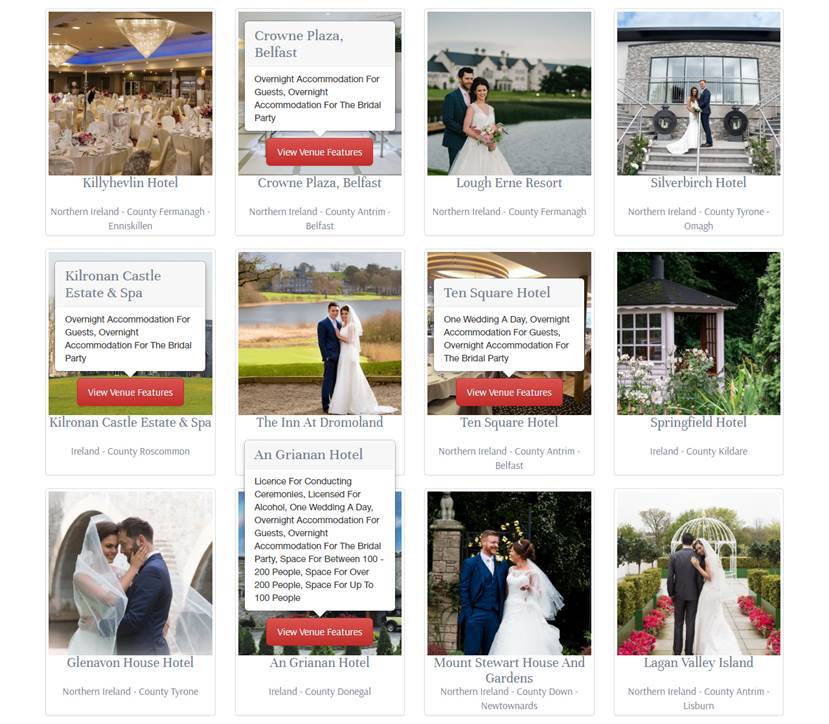 Check Out The Venues Section On The Wedding Journal Directory
Our Directory is designed to make things easier for YOU!
We have listened to all your needs when planning a wedding and taken all of that knowledge to put this user friendly directory together – and we know you're going to love it!
So what are you waiting for, click here now and get planning for your dream wedding.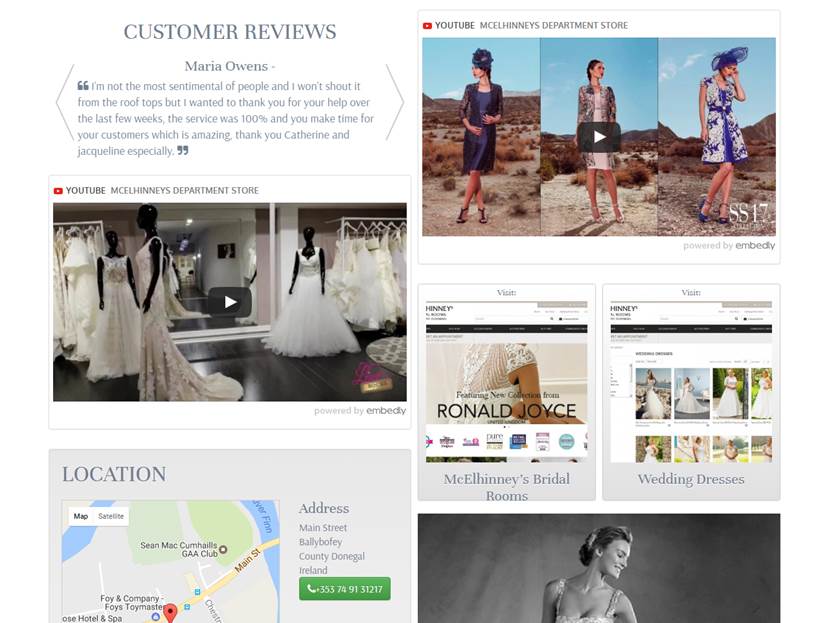 Check Out Bridal Fashions On The Wedding Journal Directory