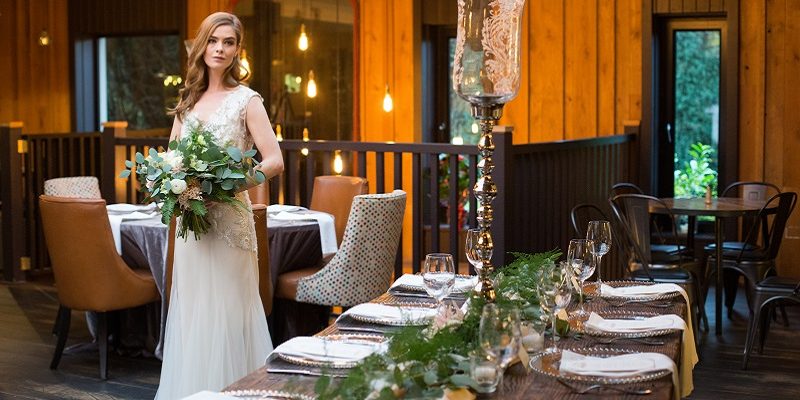 Introducing the award-winning Pigeon House
One-of-a-kind bespoke weddings at the award-winning Pigeon House
A chic restaurant located in the heart of Delgany Village, Wicklow, it's no surprise that the Pigeon House was voted 'Best Restaurant in Leinster 2016'.
The team at The Pigeon House are skilled in creating bespoke reception meals based on your personal preference and budget. Only high quality locally sourced artisan produce is used across an exciting array of menu choice.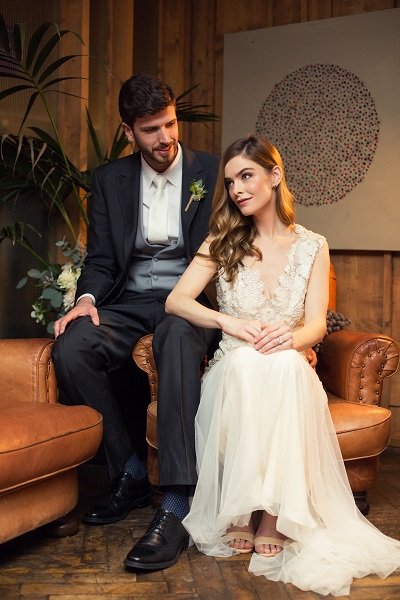 The Pigeon House is available to hire exclusively for your special day and can cater for an intimate wedding of 40 guest, and larger groups of up to 120 people. The relaxed restaurant features a lush private garden terrace which provides a picture perfect photo location, and private car parking facilities for your guests to avail of.
The stylish dining room has ample space for a band or DJ and a dance floor for your guests to shake their moves.
The area has a wealth of accommodation options to choose from with special rates available from preferred partners.
To organise a visit or for further information, please contact The Pigeon House on 01 287 7103 or email delgany@pigeonhouse.ie.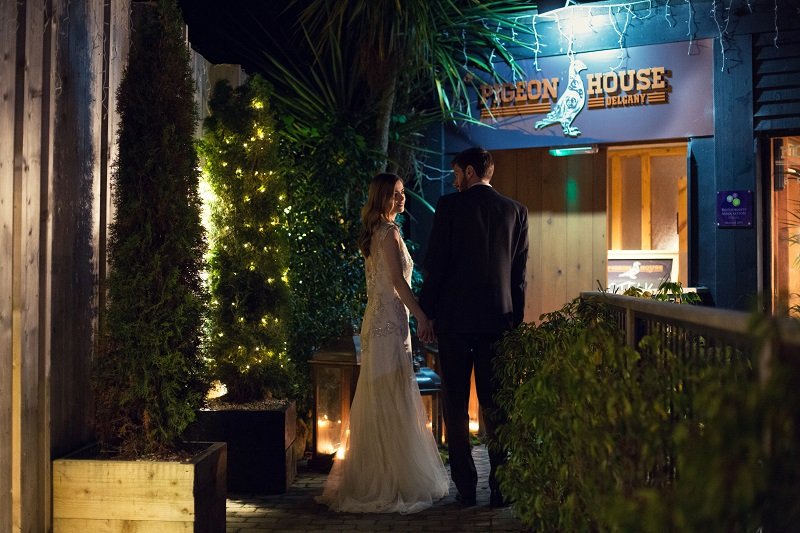 Testimonial
Our son got married in a quiet ceremony in New Zealand and wanted to come home to Ireland to introduce his bride to famiy and friends. Our first thought was to have a big party at home but when we looked at the guest list we knew that our home would not be big enough and a marquee in March would not be a good option.
The idea was to have a family party atmosphere with lovely food rather than the usual formal wedding event and we went looking for a venue that would suit. Most places we considered were more set up to do the formal affair rather than a cosy family event. One of the venues we approached suggested the Pigeon House so we went there for an evening meal which we liked very much.
We spoke with John and outlined our ideas to him and asked him what the Pigeon House could do for us. For the numbers we had in mind he was able to offer us exclusive use of the resturaunt for an evening. We asked him for a possible menu and he suggested that they did a good beef course and could provide a fish dish depending on the market availability. He also proposed a platter of their starters to be shared at each table. We had tasted some of these so thought that would be lovely. We also agreed to have a variety of desserts to be shared. This choice of a set menu seemed to give the best compromise to allow a good service to our guests.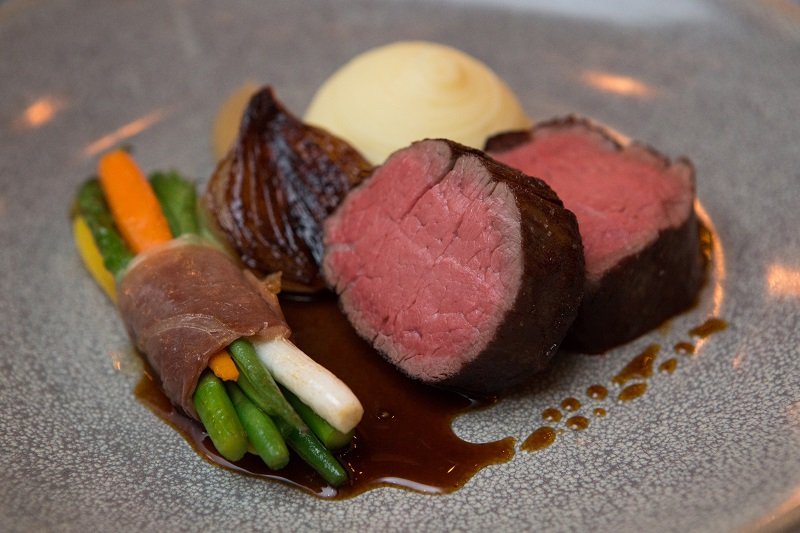 On the night John and him team were there to welcome our guests with a drink as they arrived. The tables were well prepared and allowed plenty of space for the bride and groom to walk around during the meal to chat.
The food was really excellent. The starters were delicious. The beef was 'melt in the mouth' and the monkfish was delicious. The desserts were just as good. The table service was unobtrusive but very efficient. The whole atmosphere was just as we had hoped for, just like a big happy family gathering at home.
Since that evening we have continued to have our guests telling us how much they enjoyed the evening. Many of them have returned bringing their friends and recommending the Pigeon House to their friends. We thoroughly recommend The Pigeon House too.