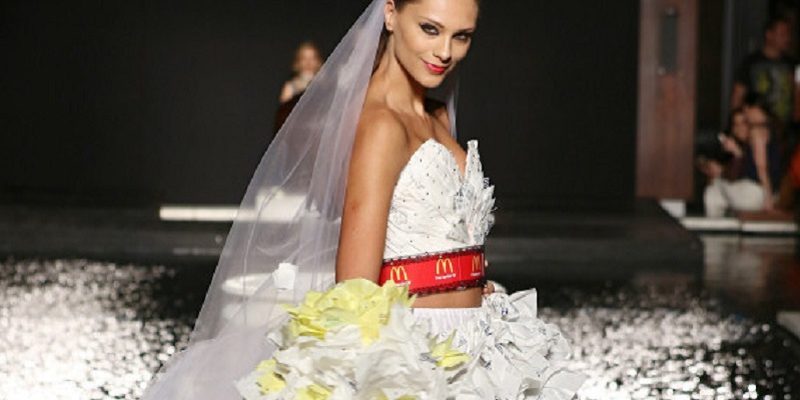 The recycled wedding dress made from McDonald's wrappers
Have you see the recycled wedding dress made entirely from McDonald's burger wrappers and chip boxes? We're loving it
We're all familiar with the McFurry and the Big Mac, now there's a McBride. Miami International University of Art and Design Fashion students have created McDCouture – a fashion line made using old packaging from McDonald's. The McBride strutted her stuff on the catwalk at Funkshion Fashion Week, Miami Beach wearing an upcycled wedding dress made entirely from 900 white burger wrappers, 60 yellow burger wrappers and 20 chip boxes. The dress was one of 20 one-of-a-kind designs created by up and coming fashion designers.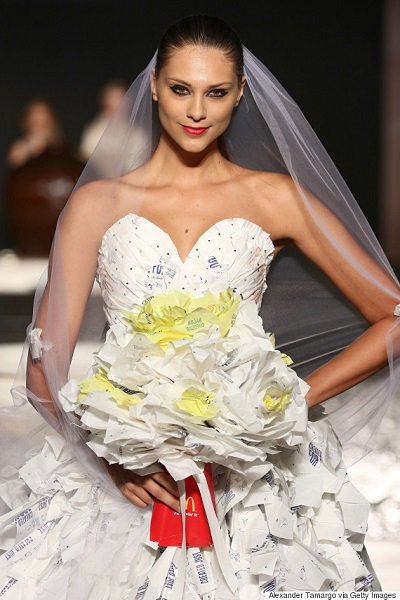 Funkshion is Miami's leading fashion platform for established and emerging designers to showcase their collections to media, celebrities, international buyers and style makers. The 20-look McDCouture collection revealed at Funkshion featured the fast food chain's red and yellow colour scheme and logo, with wrappers, happy meal containers, straws and cups crafted into dresses.
Every McBride needs a McBridesmaid and the collection features plenty of potential dresses that would suit the occasion, such as the dress with a chip box train or the a-symetrical two-piece outfit.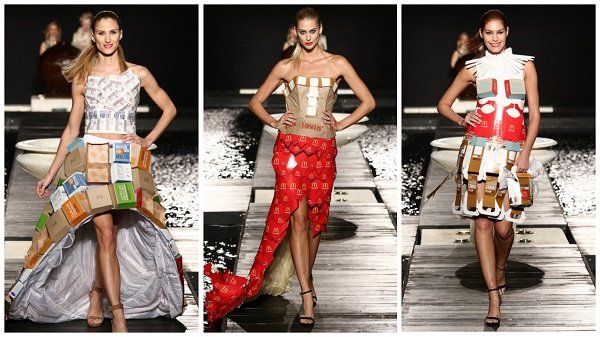 WJ recently reported on the couple who served recycled food to their wedding guests, but a wedding dress made from recycled McDonalds chip boxes is new one for us!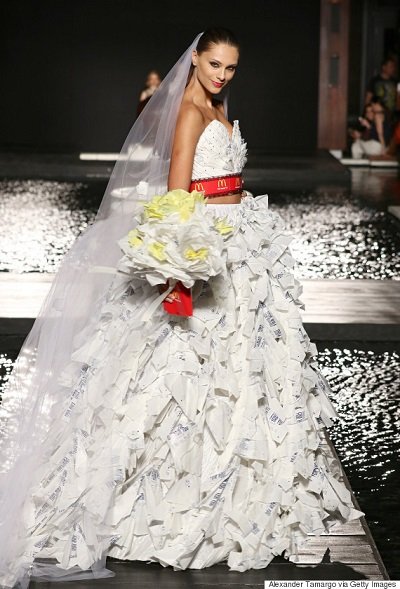 Featured image credit: Alexander Tamargo/Getty Images, huffingtonpost.co.uk